Chip Gaines Gets Adorable French Braid on Father's Day: 'You're the Best Kind of Dad'
Chip Gaines' daughters celebrated Father's Day in a really delightful way. Joanna took to Instagram Chip's new hairdo, a French braid, done by his daughters, Ella and Emmie.
The father of five children, and the host of "Fixer Upper," Chip Gaines was pampered sweetly by his daughters on Father's day. Joanna posted two pictures on Instagram - one picture shows Chip's new hairdo, and in the other picture Chip is seen with their youngest child.
Chip and Joanna's youngest child is their three-year-old son, Crew. Their daughters Ella and Emmie are 14 years old and 11 years old respectively, and they also share two teenage sons, Drake, 16, and Duke, 13.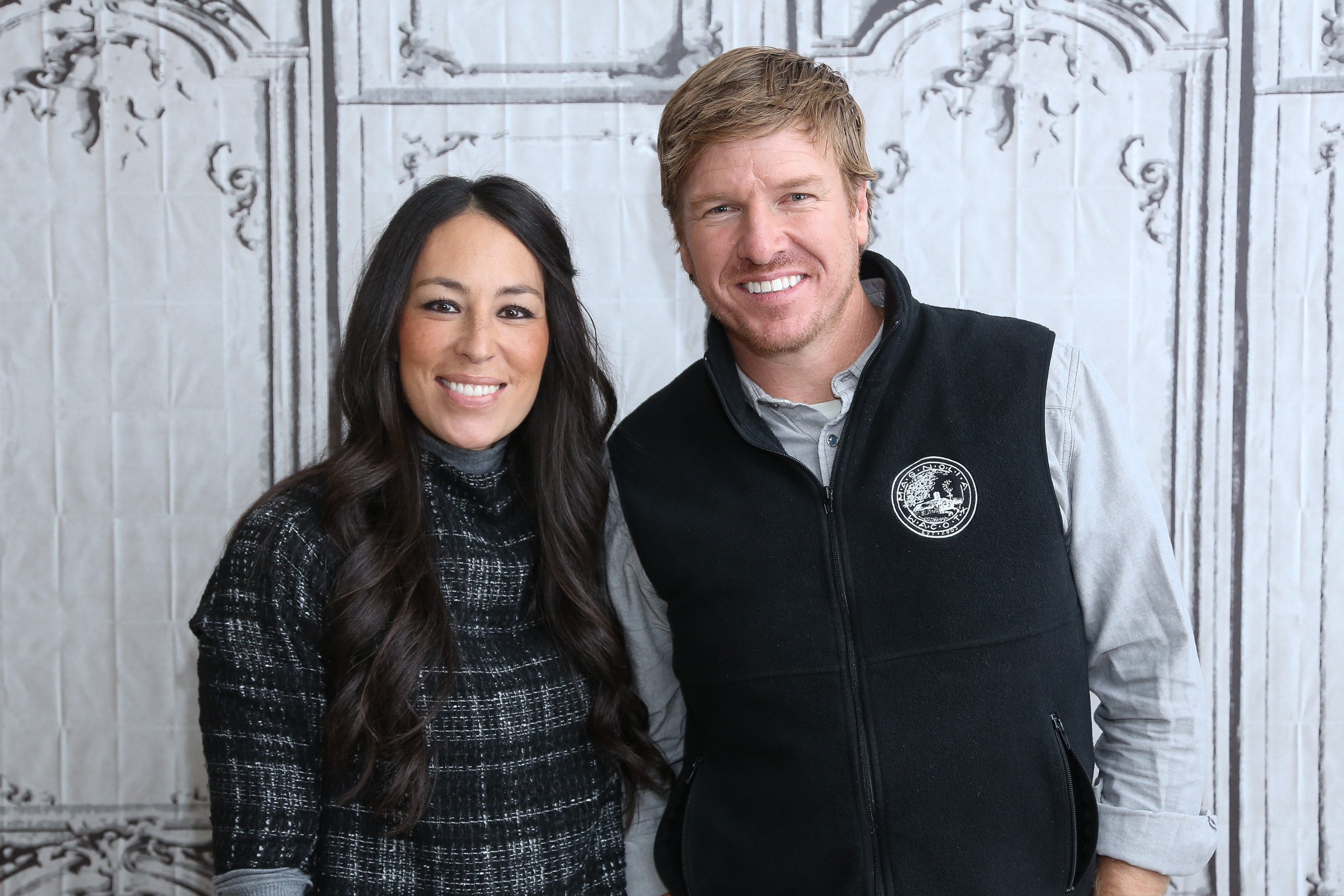 Joanna posted pictures on Instagram praising Chip's fatherhood.  In her latest Instagram post, he is seen snuggling with his two-year-old son on the couch enjoying their nap.
In the other picture, the "Fixer Upper" host, 46, is seen relaxing on the couch, watching a baseball game on a laptop while his daughters are pampering him with a french braid. Chip's new hairdo picture caption on Instagram says:
"You're the best kind of dad. The kind that lets his daughters french braid his hair right before you take them shopping (even if the College World Series is on). We sure love you @chipgaines." 
Earlier this month, it was Chip and Joanna's 18th wedding anniversary. The couple was seen celebrating and enjoying their anniversary at a tropical getaway without their kids.
Joanna posted reels on Instagram at the time, a montage of pictures and videos from the couple's celebration getaway in Mexico. In the 30 seconds reels, Joanna gave the internet a glimpse of their love, celebration, joy, and getaway.
[Chip's] father told him in a loving way that talking to him wasn't pleasant or cute but rather stressful.
Recently, Chip and Joanna were in an interview with Oprah Winfrey for an episode of "Super Soul." Chip praised his wife as both his business and life partner. Chip also talked about how the couple brings out the best in each other.
Chip explained to Oprah how confused and anxious he was. He revealed how Joanna turned him around and helped him focus on more important things. While explaining his situation with a metaphor of a dog chasing his tail, Chip said:
"I was just such an idiot and I was just so anxious and so excitable, and Jo has just kind of grounded me in this place to where it's almost like, when I die or I'm on my deathbed, what I'll say, looking back, is, 'I owe you my life because you settled me down."
On the other hand, Joanna believes Chip has done the opposite for her. Joanna described herself as more operational and robotic. She explained that she would show up, get things done and forget why she was doing it. She revealed that she never enjoyed her tasks and duties.
Joanna stated that Chip helped her live in the moment, and find joy in every day, apart from their duties and responsibilities. She added that he always pushed her to enjoy and savor the moments.
In the interview with Oprah, Chip recalled his father's words. His father told him in a loving way that talking to him wasn't pleasant or cute but rather stressful. It felt like trying to get water to drink near a fire hydrant.
Now that they help each other grow and progress every day, they make a great pair. Not just that, but they appear to be amazing parents to their five lovely kids as well.