Inside Joanna and Chip Gaines' 16-Year Long Marriage
Chip and Joanna Gaines are one of the moves loved couples on television. Together, they have built a successful business from the ground and became the stars of HGTV "Fixer-Uppers," all without neglecting their marriage and their adorable five kids. This is their story.
In more ways than one, Joanna and Chip Gaines are known for merging their talents to turn something old or rundown into something beautiful.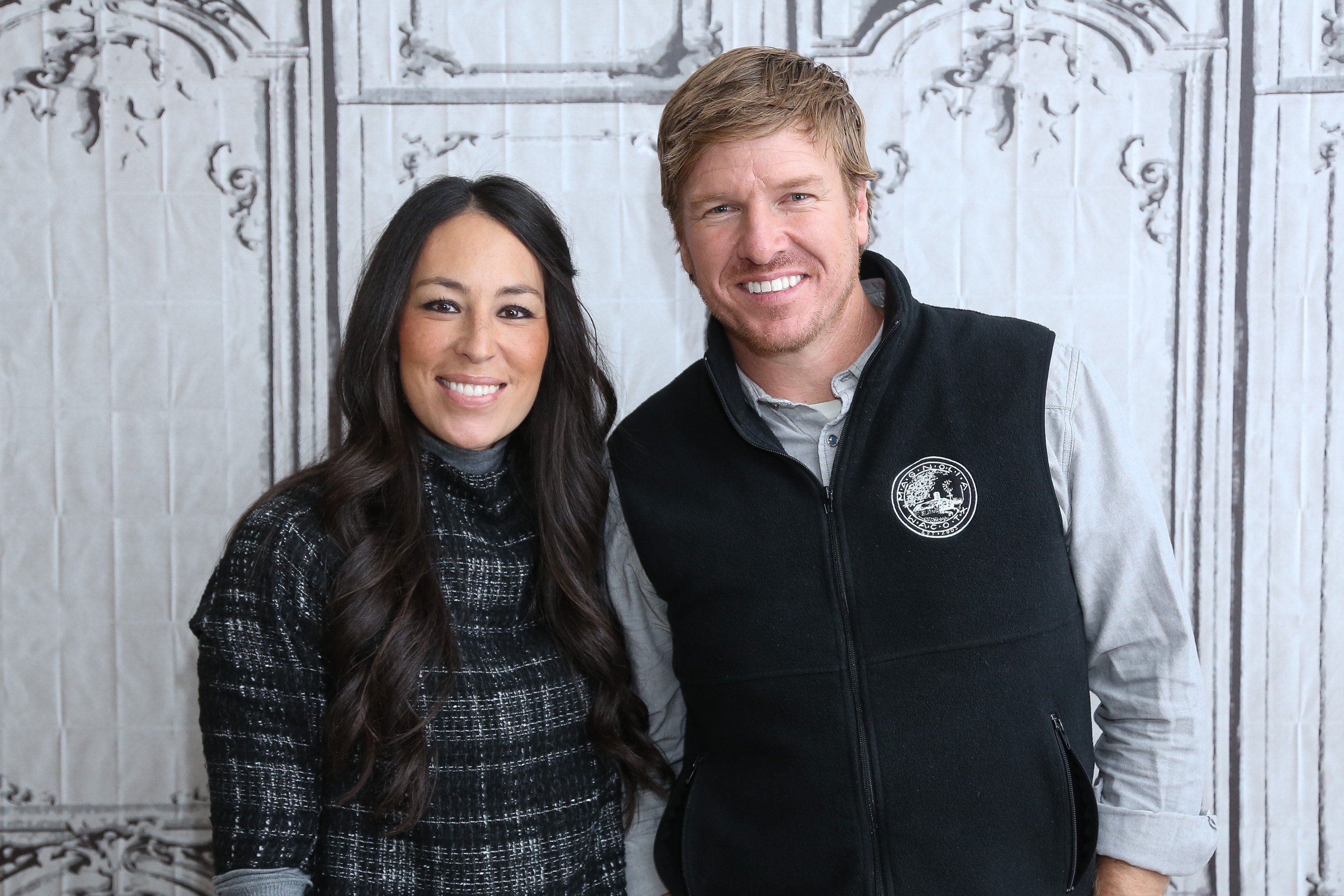 The couple from Waco, Texas, became TV stars in 2013 when HGTV offered them their home-improving show after a producer caught sight of one of their projects in Joanna's lifestyle blog.
And even though "Fixer Upper" is no longer in production, the Gaines continue working incessantly as they gear up to launch their own TV network in association with Discovery.
They've been together for 18 years, 16 of which they've been husband and wife, and below, there's a comprehensive timeline of their incredible love story.
LOVE AT FIRST SIGHT
Although Chip and Joanna both graduated from Baylor University in Waco with a three-year difference, they never crossed paths at the institution.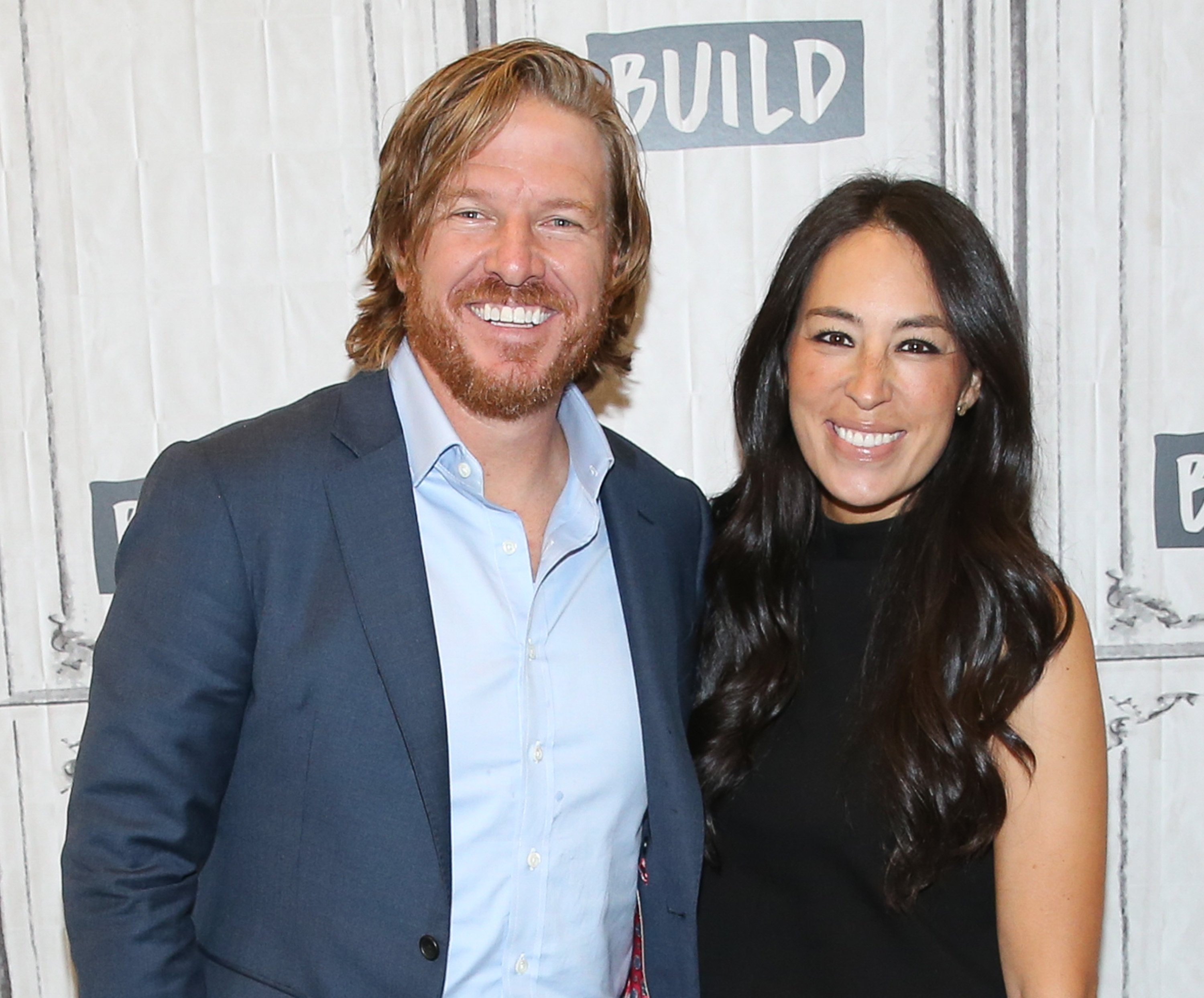 Chip graduated in 1998 with a degree in marketing and business administration, while Joanna graduated in 2001 with a degree in communications.
Before they met, Chip caught sight of Joanna in a family photo that her father had in his Firestone tire shop, and he knew she was the one.
"Her dad made the mistake of putting a pic of the family behind the counter at his [automotive] shop," Chip told Pop Sugar. "I knew I'd marry her one day just by the picture on the wall."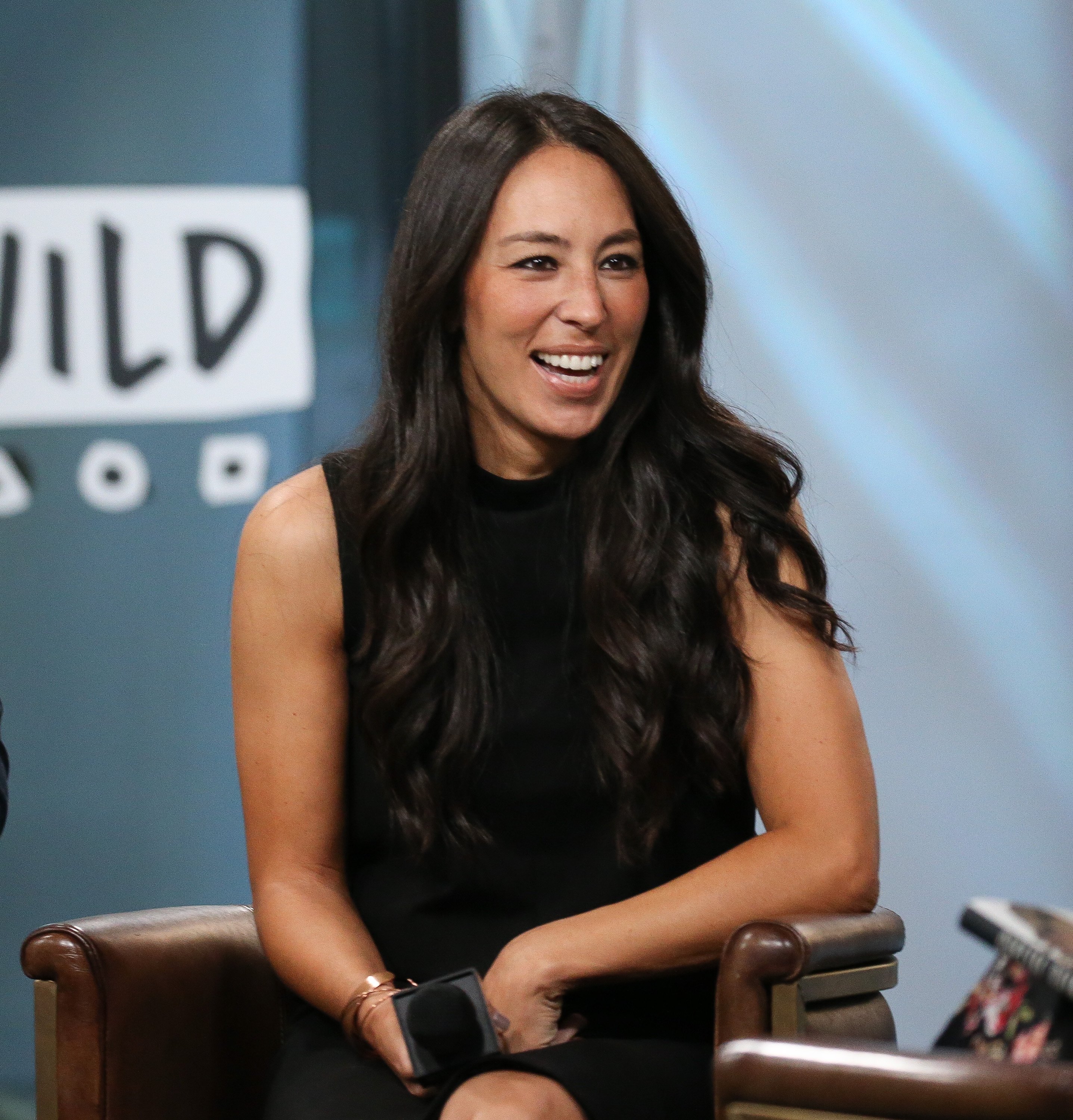 Chip kept coming back to the store, hoping to see Joanna in person. "My buddies used to always joke that no one could get their brakes done as often as I got my brakes done," he told KWTX News 10.
When they finally met in 2001, they spent thirty minutes talking outside the shop, as Joanna recalled that Chip was "genuinely engaging and he had such a sincere smile."
FIRST TWO DATES AND THE $50 BET
Chip and Joanna had their first date at a restaurant "housed in a historic mansion" eating fried chicken.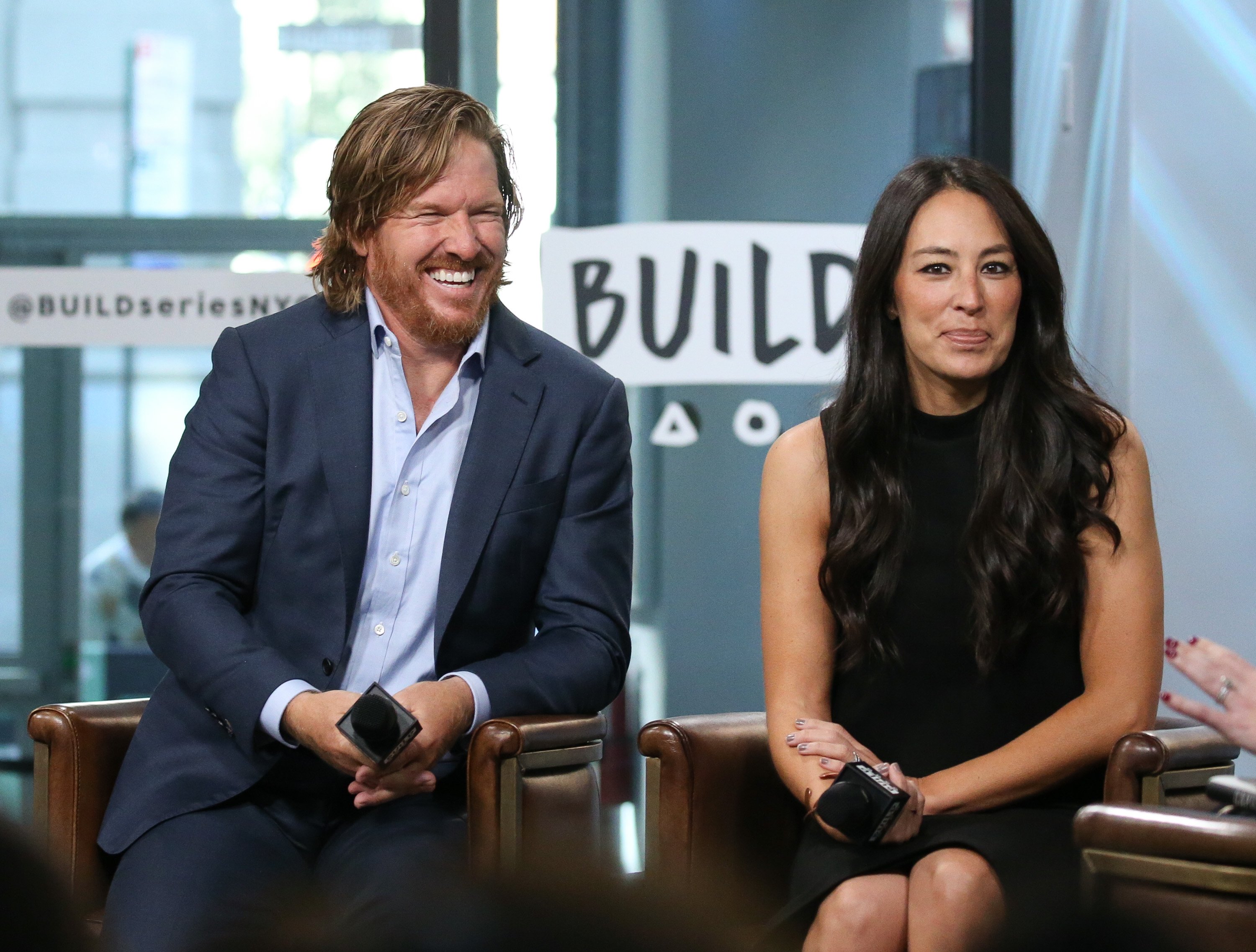 But he was late and unapologetic about it, as Joanna recalled in their memoir book "The Magnolia Story":
"He had so much confidence. I don't know. I can't explain it. Only Chip could be an hour and a half late and have no one mad about it."
However, they agreed on a second date, which took place months later because Chip didn't call Joanna back immediately. And it was all for $50.
It turns out that Chip made a bet with one friend to see who could hold out the longest time without their calling their dates back. The winner earned $50, and Chip really wanted to win.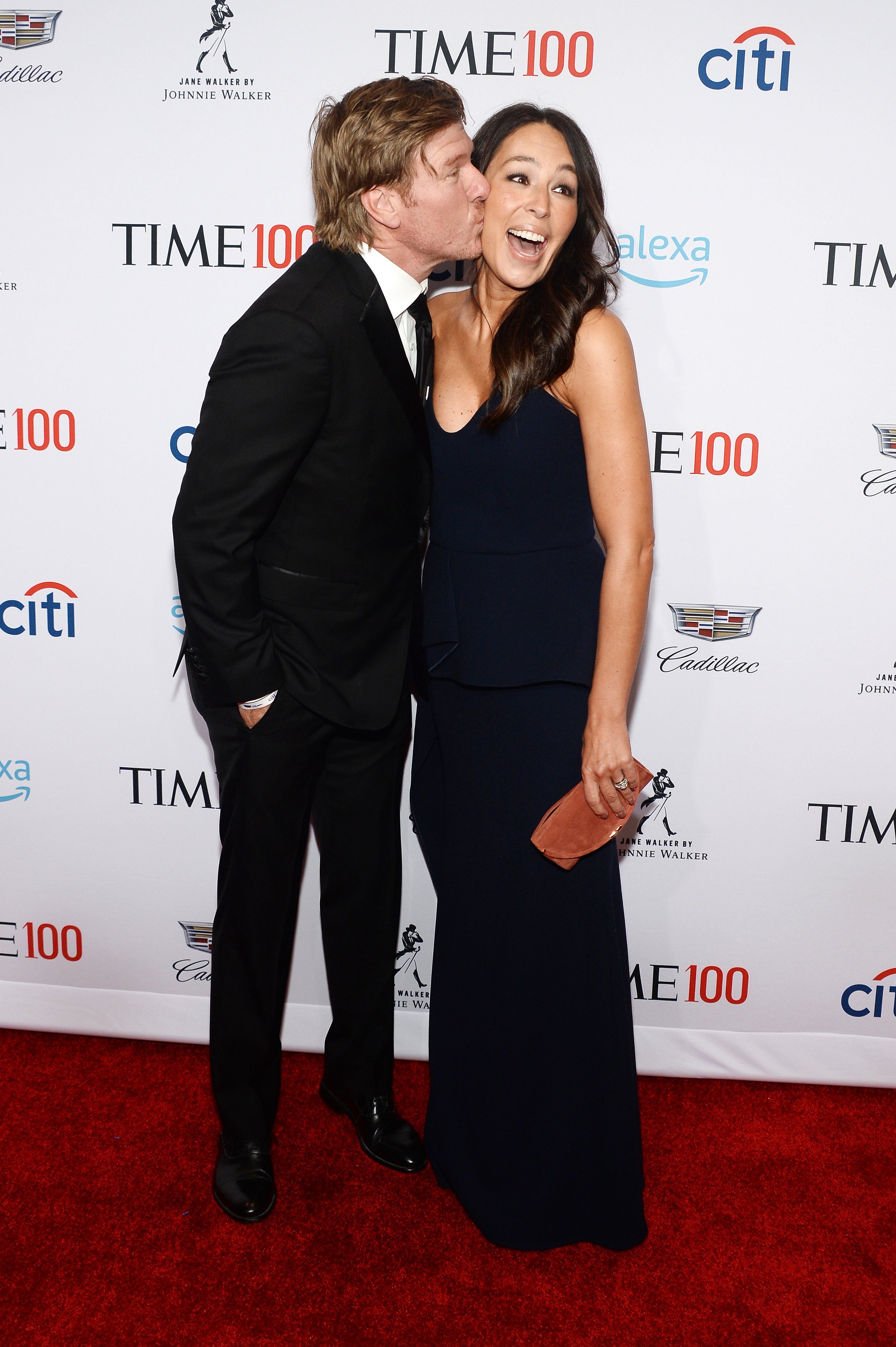 In the end, Joanna agreed to go out with him again. And although it took her months to open up to Chip because of her shy personality, Joanna was charmed by his sense of humor and kindness.
"At first, I couldn't believe how kind Chip was — he had kind eyes, and made me laugh a lot ... I knew he was the one because I knew I could trust him," she told Pop Sugar.
THE PROPOSAL AND WEDDING
The pair dated for a year before Chip popped the big question.
That day, he told Joanna they were going to a concert four hours away, but instead, he drove them to a mall where he got down on one knee and asked her to marry him.
After she said yes, Chip took Joanna to a jewelry store owned by his dad's friend. There, she had the chance to pick her diamond and design her engagement ring.
She chose a  round diamond and a beautiful, antique-looking platinum setting.
Once they were done at the jewelry shop, Chip drove Joanna to a hotel for dinner. There, both of their families were waiting to celebrate their engagement. "There were all sorts of hugs and tears of joy that made that night the most perfect night ever," Joanna recalled in their book.
The couple tied the knot on May 31, 2003, at the Earle Harrison House in Waco, Texas — a place that Joanna described as "a historic mansion that looks an awful lot like the place we had our first date."
THE FIRST RENOVATION AND OPENING MAGNOLIA MARKET
Joanna and Chip's first fixer-upper was their newlywed home.
They started the renovations immediately after returning from the honeymoon, but it was a disaster, as Joanna recalled:
"All I could remember is the smell. The house was bad. Chip did all the construction, and I remember many nights he was on his hands and knees staining floors or laying tile."
That same year, they borrowed $5,000 and opened their first retail store, Magnolia Market, which would eventually become the couple's home-improvement empire with a bakery, construction and realty businesses, and even a journal magazine.
EXPANDING THE FAMILY
Chip and Joanna welcomed their first child, Drake, in 2005. Soon followed his siblings Ella, Duke, Emmie, and 1-year-old Crew.
The family's house is a hundred-year-old farmhouse that sits on about 40 acres and is also the home of about 60 animals, including chickens, cows, goats, and horses.
Family is the number one priority for the Gaines, and even though there have been rumors about Chip and Joanna getting a divorce in past years, the father of five shut down that possibility.
"Jo and I both made a commitment pretty early on that the two of us are the most important variable," Chip told People magazine. "If we can figure out how to be right as a couple, then obviously we a have a lot better opportunity to be right for our kids."
Chip and Joanna are "couple goals" for many of their fans. Their love and dedication to each other and their joint business is inspiring in many ways, which is why their followers are so excited to see what comes next for this Fixer Upper pair.