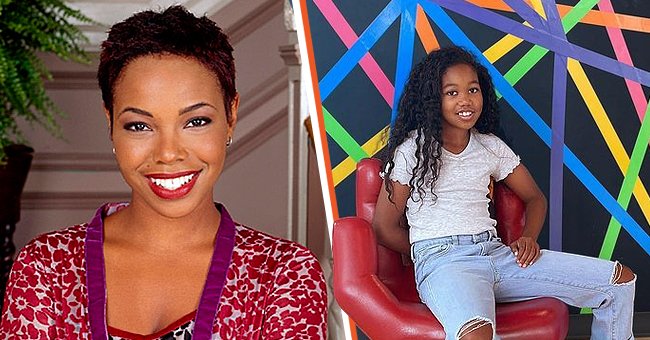 Getty Images| instagram.com/kellieswilliams
Kellie S Williams' Daughter Is Almost a Teenager — She Melted Hearts as Her Faith Shined through at 3 Years Old
Kellie S. Williams won over the hearts of viewers as Laura Winslow on "Family Matters." Now, she is no longer Steve Urkel's neighbor but is raising her own family.
"Family Matters" star Kellie S. Williams is a proud brother to two adorable children, Hannah Belle Jackson, 11, and John Ervin Jackson, 9. The children regularly make appearances on Williams's Instagram page.
She welcomed her children with her husband, Hannibal Jackson. Williams married the former military reservist in 2009 after meeting him through a mutual friend in 2007.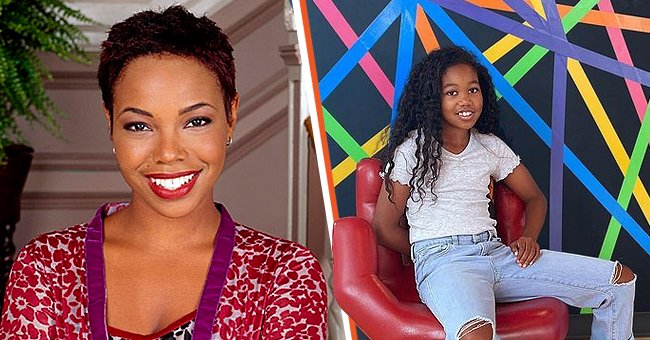 Kellie S. William pictured as Laura Winslow in "Family Matters" in the 90s [Left] Williams's daughter Hannah pictured on Instagram [Left] | Photo: Getty Images & Instagram/kellieswilliams
This week, Williams excited her fans and friends by sharing an adorable video of Hannah from when she was three years old. In the video, the toddler impressively recites the Lord's Prayer with help from the cameraman.
Williams' friends and fans showed their love as they filled the comment section with lovely messages about Hannah as a young child. One excited fan commented on how cute the throwback video was:
"Oh my goodness if she's not one of the cutest lil babies I've ever seen. Ma heart. Ma heeaart!"
Williams also received love from a few of her famous friends, including singer Shanice, who commented Hannah is beautiful, and William's onscreen best friend, Cherie Johnson, who commented, "Awwwwww."
Johnson played Laura Winslow's best friend, Maxine Johnson, for eight seasons in the hit 90s sitcom. According to her Instagram, she hosts the podcast "Cherie's World" and co-owns Keeping It All Natural.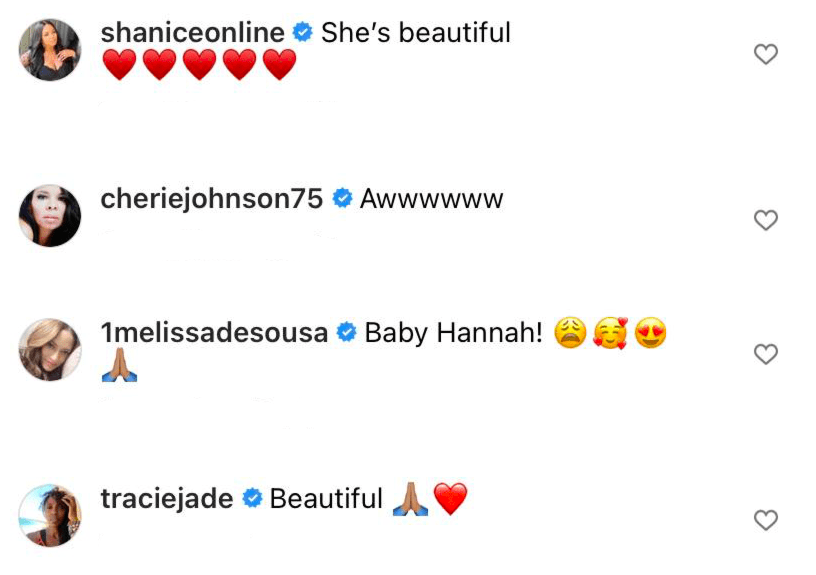 Kellie S. William's comment section was filled with loving messages from friends. | Photo: Instagram/kellieswilliams
Hannah is no longer an adorable three-year-old but is not 11 years old and well on her way to being a beautiful teenager and young lady. She is also following in her mother's acting footsteps.
She made her first film debut in the Christopher Nolen director "Merry Switchmas." Gabrielle Collins wrote the movie, which was released on December 9, 2021.
During the movie's filming, Williams joined her daughter on set to support her. While on set, the proud mother got the chance to reunite with her TV mother, Jo Marie Payton.
Payton portrayed Harriette Baines Winslow, the compassionate and strong-willed mother of Laura. Williams shared the reunion of her Instagram and posted a photo of herself, her daughter, and Payton.
Williams is most known for her role in "Family Matters." These days. she is focused on her businesses which help teenagers with projects such as "The Starlight Foundation International Youth Ambassador," "Famous Phone Friends," "Great Beginnings for Black Babies," and "Hollywood for Children."
Please fill in your e-mail so we can share with you our top stories!