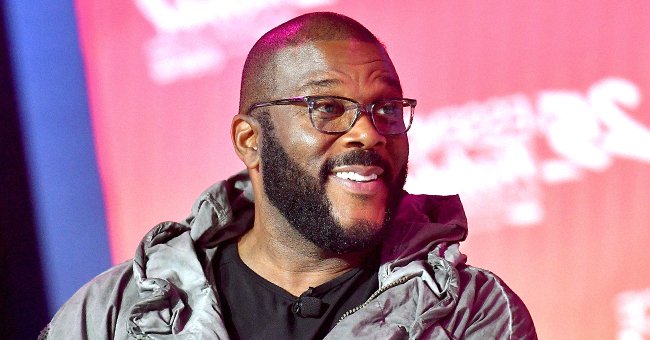 Tyler Perry. | Source: Getty Images
Tyler Perry Once Admitted Mother of His Only Son Will Get a Share of All of His Wealth
Tyler Perry has established an entertainment empire that includes successful films and stage plays. Before achieving fame and fortune, he used to be "poor as hell." Take a glimpse of his hardships and success in life.
Tyler Perry has carved out a successful career in the entertainment industry. The New Orleans native is a renowned actor, producer, director, and screenwriter.
Many of his colleagues in the industry admired Perry's success. But behind his achievement, he had a difficult childhood and suffered years of abuse at the hands of his father.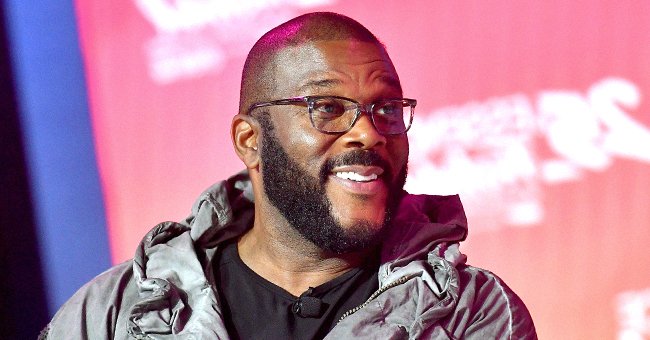 Tyler Perry speaks on stage at 2019 ESSENCE Festival Presented By Coca-Cola at Ernest N. Morial Convention Center on July 7, 2019 in New Orleans, Louisiana. | Photo: Getty Images
TYLER PERRY'S HUMBLE BEGINNINGS
Despite an abusive past, Perry had a humble start to his career. After dropping out of high school, he worked several unsatisfying jobs before discovering his true passion.
He saw an episode of Oprah Winfrey's show that writing can lead to personal breakthroughs. Inspired by the show, Perry started writing letters to himself and turned it into his first musical show, "I Know I've Been Changed."
He collected $12,000 to rent a theater in Atlanta to stage his writing, but his show was unsuccessful. After a series of having struggling stage plays, Perry found fame in Hollywood.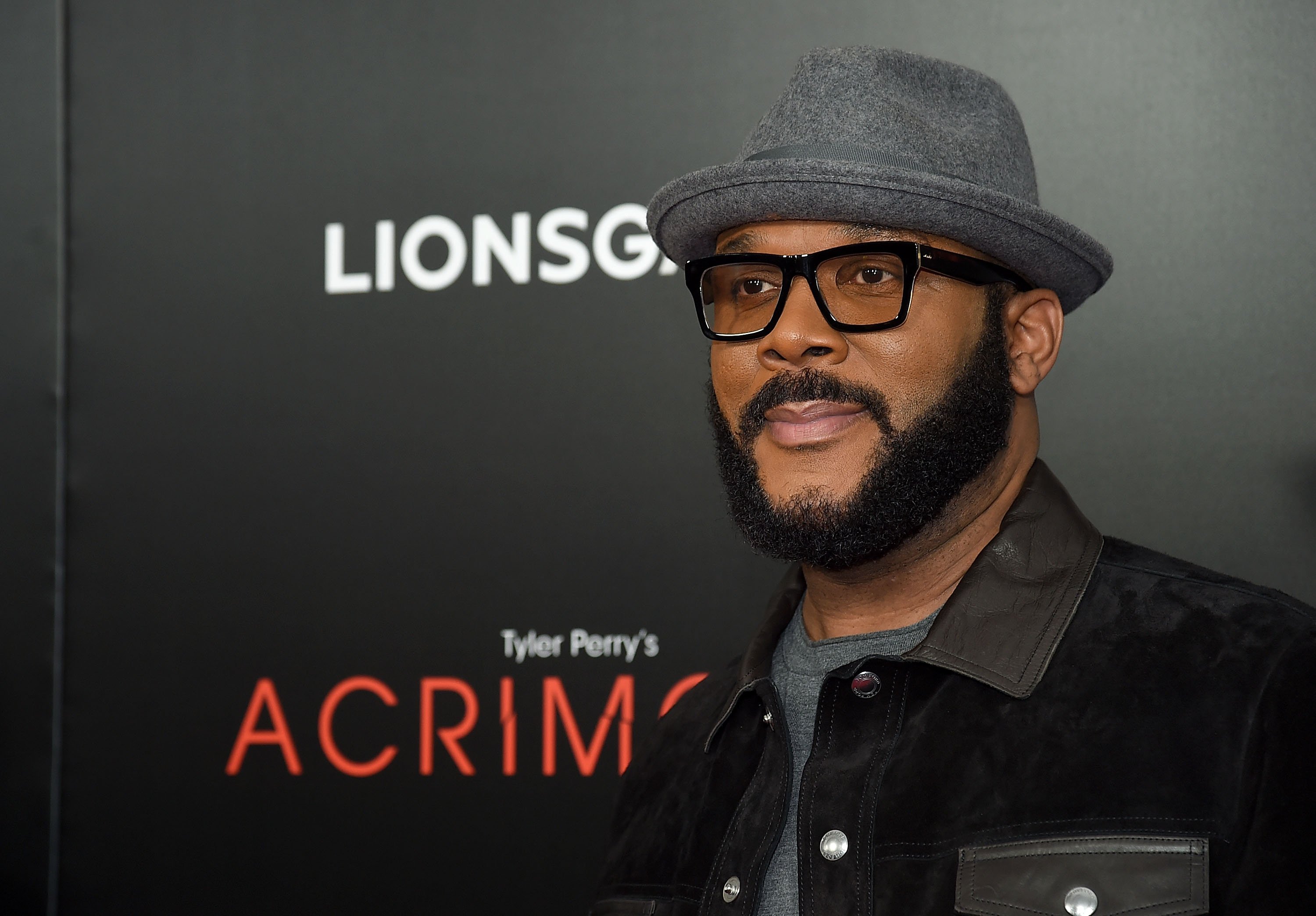 Tyler Perry attends the "Acrimony" New York Premiere on March 27, 2018 in New York City. | Photo: Getty Images
Perry became successful after his 2006 film "Madea's Family Reunion" became a public hit. The following year, he created the "House of Payne" sitcom. Perry said about his fame and fortune:
"I didn't go to business school. Everything I've learned, I've learned in progress."
From being "poor as hell" and homeless, Perry is now one of the richest men in the industry. Forbes estimated his net worth at $1 billion, making him the newest billionaire in 2020.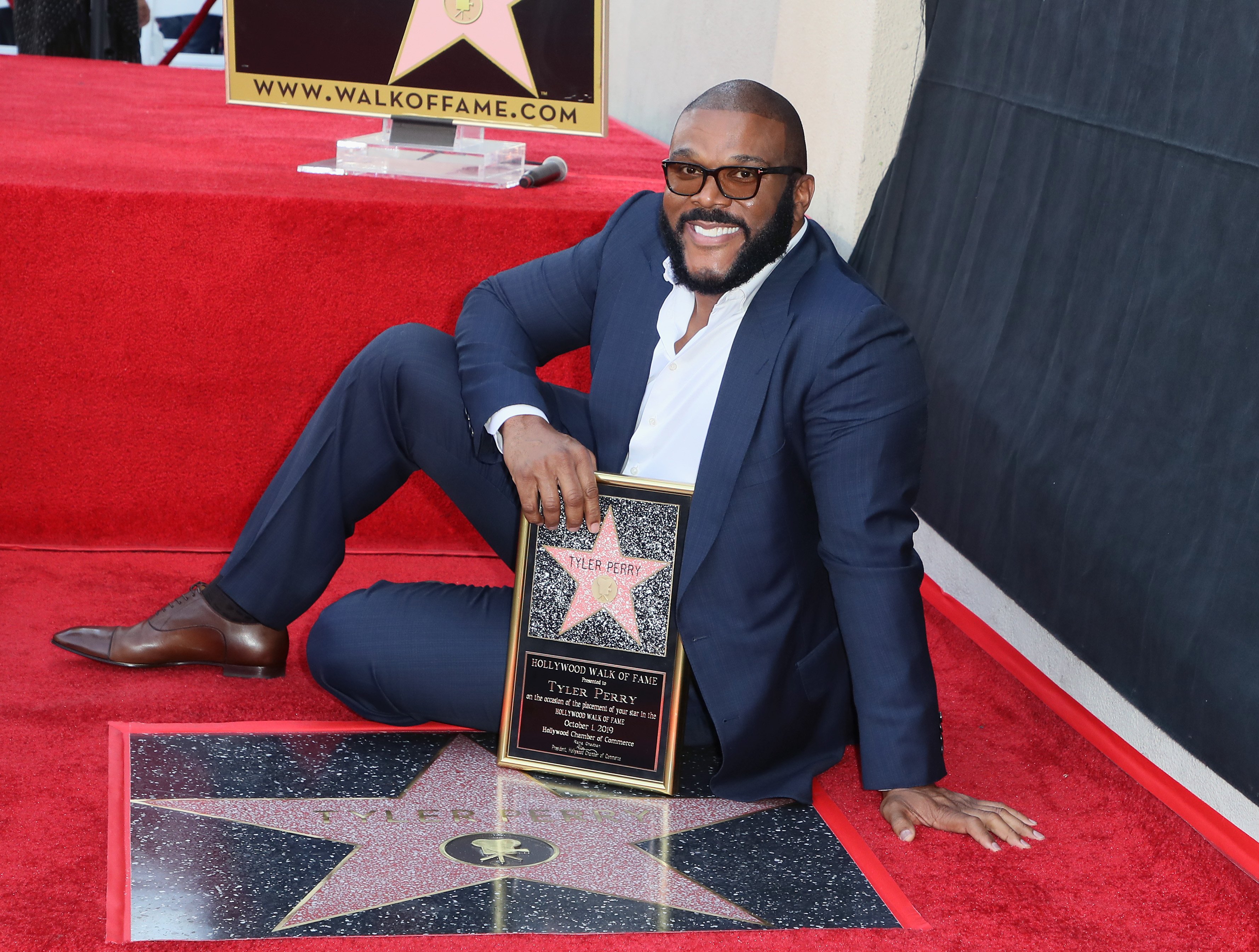 Tyler Perry poses with his award at the Star on the Hollywood Walk of Fame on October 1, 2019 in Hollywood, California. | Photo: Getty Images
LAUNCHING TYLER PERRY STUDIOS
Perry's massive fortune led him to open his vast filming ground Tyler Perry Studios, in Atlanta in 2019. The 330-acre property has 12 soundstages, each named after a Black actor.
Late actress Cicely Tyson and filmmaker Spike Lee were among the Hollywood figures who helped Perry launch his studio, which used to be a Confederate army base.
Perry has been a staunch advocate of supporting Black actors in the entertainment industry. Many actors attended the event, including Samuel L. Jackson and Halle Berry.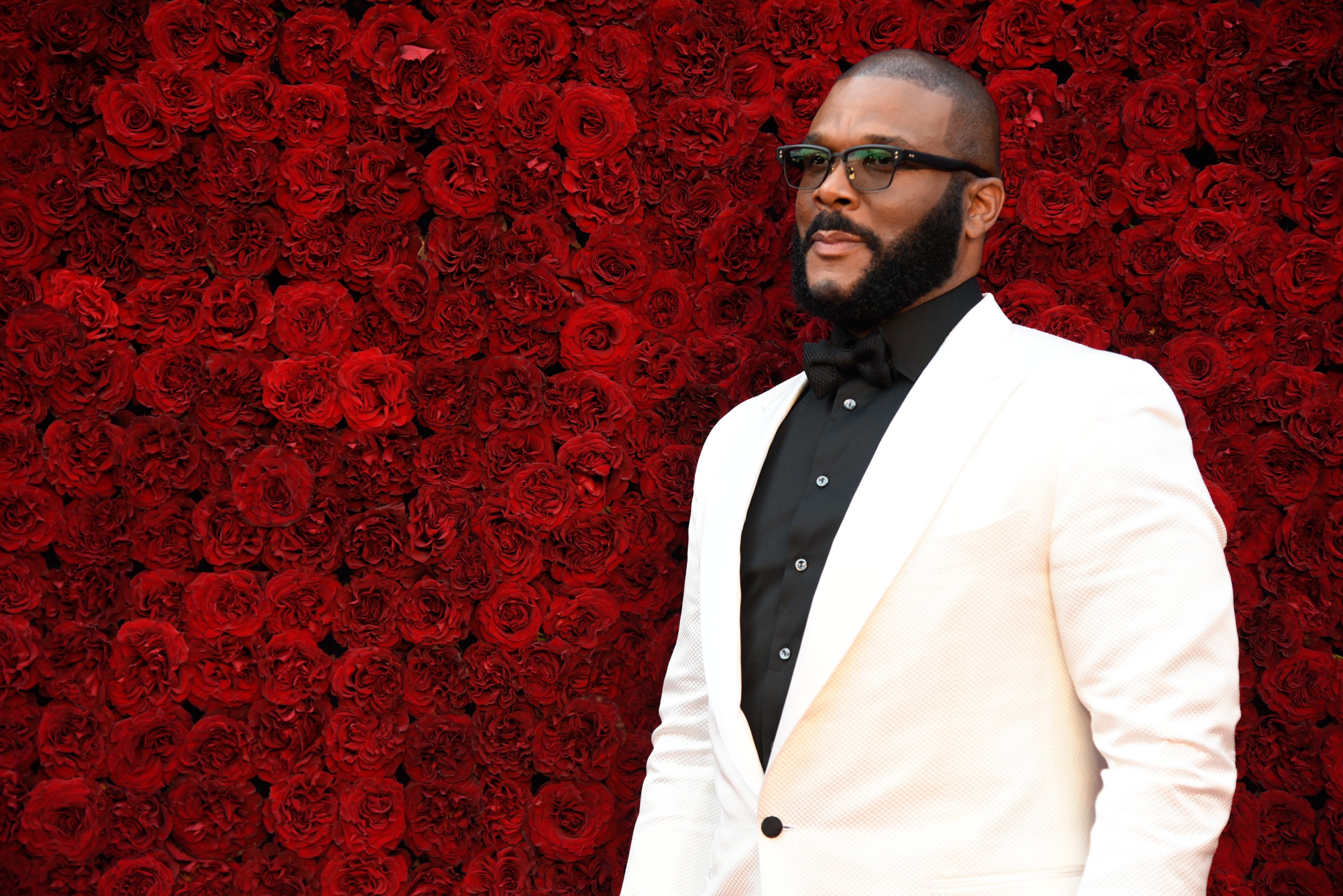 Tyler Perry attends the grand opening of the Tyler Perry Studios on October 5, 2019 in Atlanta, Georgia. | Photo: Getty Images
MEETING THE MOTHER OF PERRY'S SON
Outside his career, Perry is also a proud father to Aman Tyler, his seven-year-old son with former partner Gelila Bekele. The former couple dated for a long time until they separated early this year.
Like him, Bekele, 35, is quite a star of her own. She works as a professional model after an agent discovered her while studying at the University of California Berkeley at 19.
Besides modeling, she is also a documentary filmmaker and an outspoken activist in her home country of Ethiopia. Her activism focuses on equal rights and access to education for girls and women.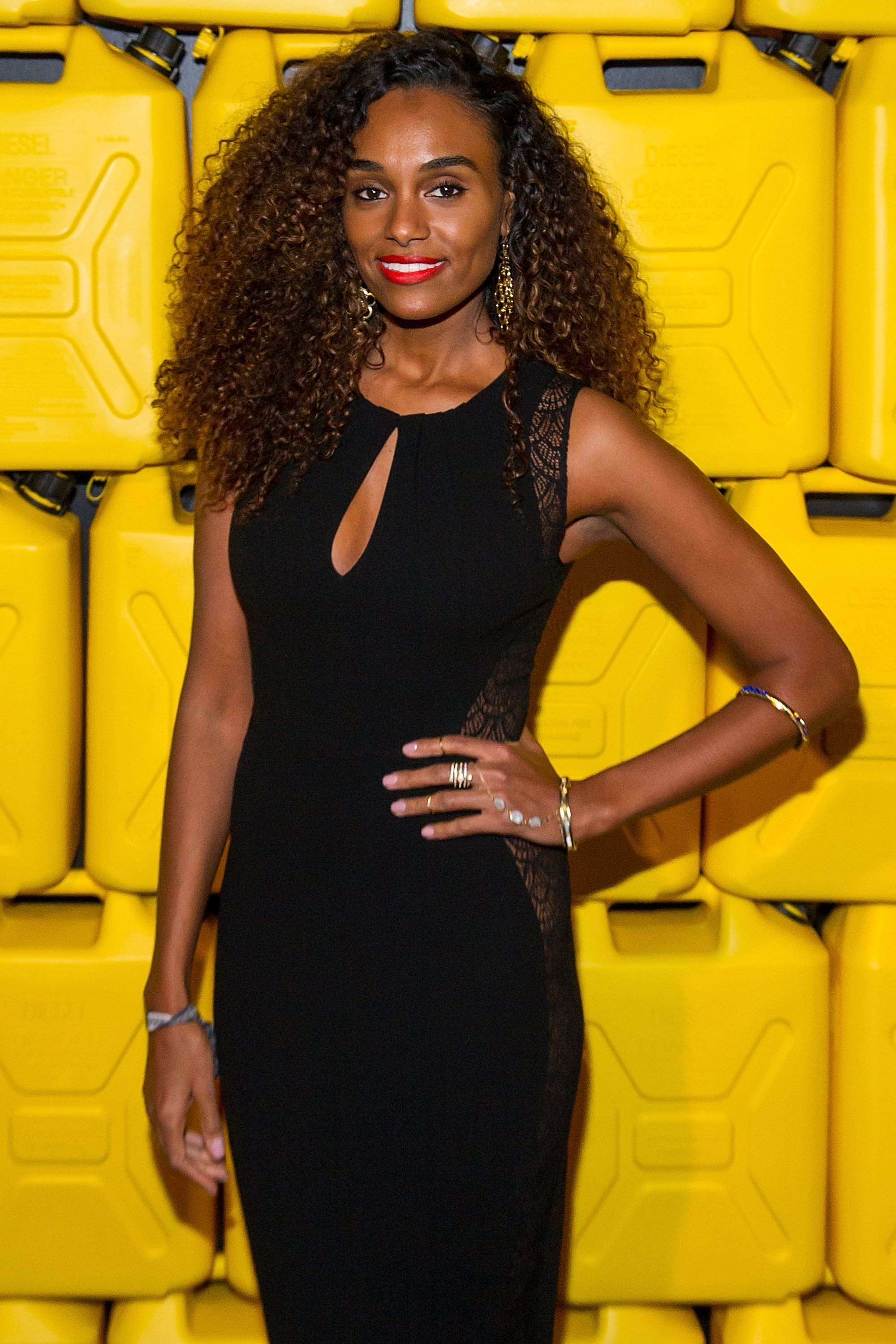 Gelila Bekele attends the 8th annual charity: ball Gala at the Duggal Greenhouse on December 16, 2013 in the Brooklyn borough of New York City. | Photo: Getty Images
GETTING A SHARE OF WEALTH
In an interview in March 2020, Perry shared a bit about his relationship with Bekele, saying that she would be getting her share of his wealth. He told T.I. on the latter's podcast "Expeditiously":
"I have someone who is wonderful, and she's getting her share of all of it."
Perry explained why he preferred to keep his family away from public attention, saying that he and Bekele wanted to protect their son. He added that his son knows who he is in public before people start telling him who he is.
The former couple has not brought Aman to public events, but Perry and Bekele were occasionally seen together at premieres and other star-studded activities.
Sadly, the longtime couple announced their split in December of the same year. While they have broken up, the couple stressed that they focused on being the best parents to their son.
The media mogul celebrated the holiday season as a single man. Perry said he wondered about what the next chapter of his life would look like after their split as a 51-year-old single.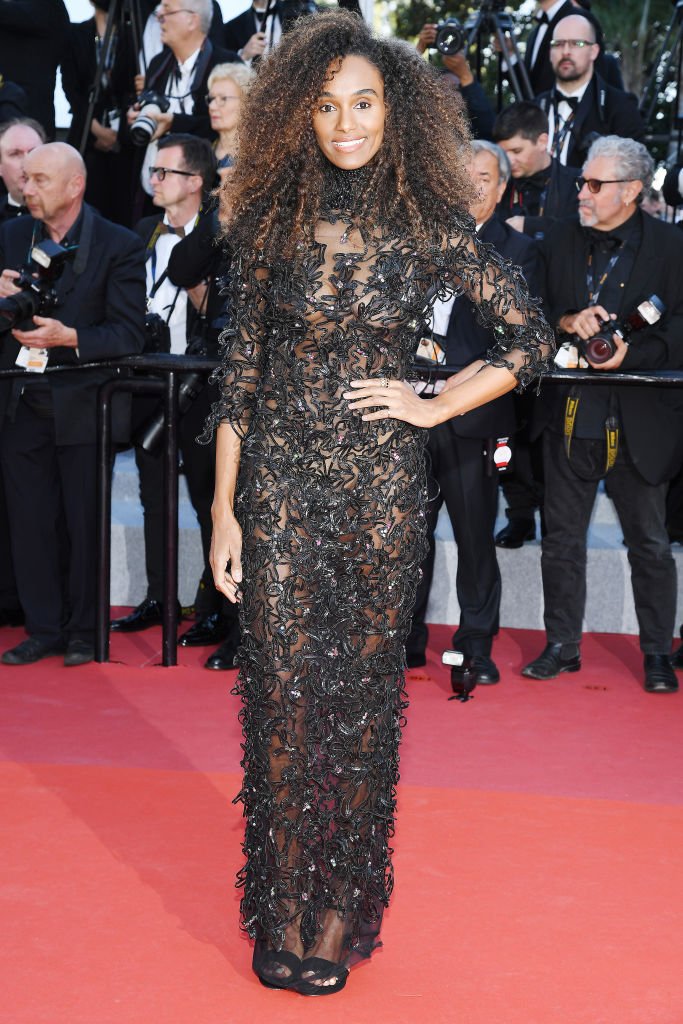 Gelila Bekele attends the screening of "Les Miserables" during the 72nd annual Cannes Film Festival on May 15, 2019 in Cannes, France. | Photo: Getty images
LESSONS ABOUT FATHERHOOD
Before the announcement, Perry and Bekele had reportedly split some time ago but had remained close and focused on co-parenting Aman, whom they welcomed in December 2014.
In 2019, Perry opened up about fatherhood, saying that his then four-year-old son was his greatest joy. He also shared an incident where he had to discipline his son, only to find himself crying.
Perry also joked about some things that drove him crazy in the past but would eventually make him happy because of his little son. He noted how curious his son was, asking about anything and everything.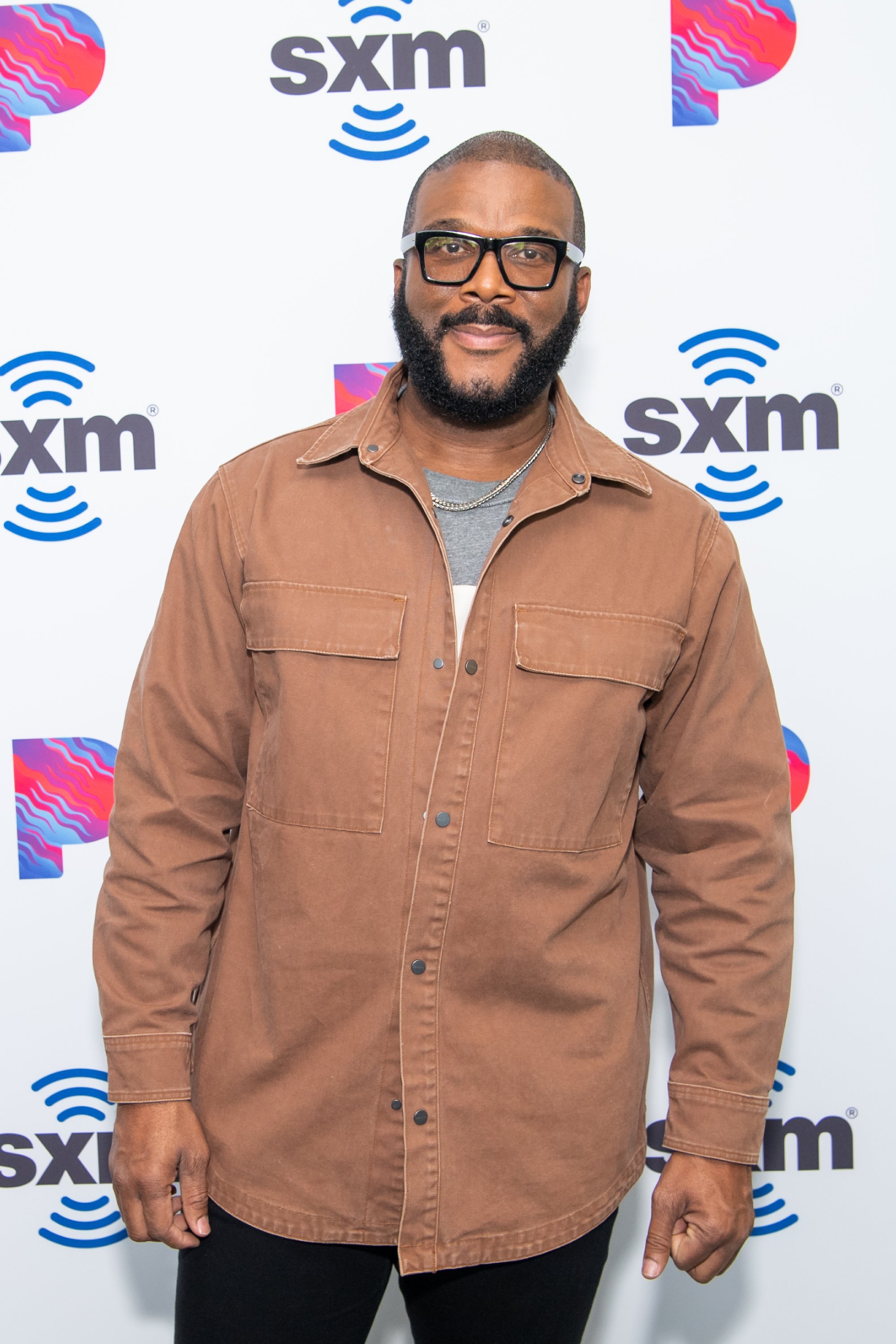 Tyler Perry visits the SiriusXM Hollywood studios on October 8, 2019 in Los Angeles, California. | Photo: Getty Images
Watching his son learn and grow was a wonderful experience for Perry, who suffered physical and sexual abuse when he was a child. Perry finds it difficult to watch his child being disciplined.
Unlike his childhood experience, Perry is determined to give Aman all the support he needs growing up.
He recalled an incident when Aman threw fits while with his nanny. Perry, who was writing in the other room, came out and got down to talk to his son, eye to eye.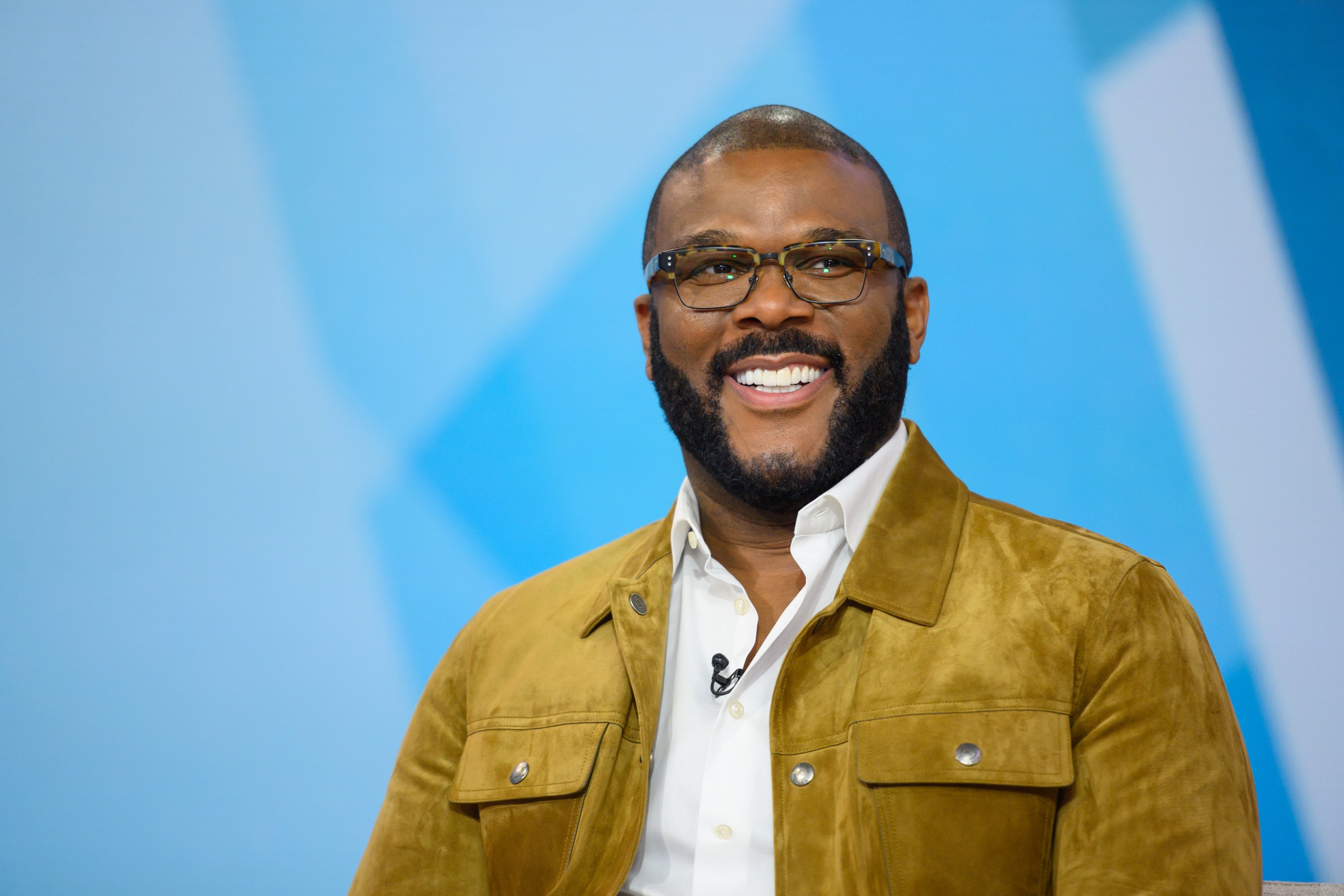 Tyler Perry visits the "Today" show on January 13, 2020. | Photo: Getty Images
He told Aman that he was disappointed and that the boy should not have behaved that way. After that conversation, Aman apologized to his nanny and his parents.
"I watched this child get it, and I had to rush out of the room because I lost it," said Perry, who described his son as very smart. The filmmaker said he was in tears because no one spoke to him that way as a child.
It was a powerful moment between father and son, and Perry described his son as his "healer." He could not help but wonder how his father maltreated him when he was a child.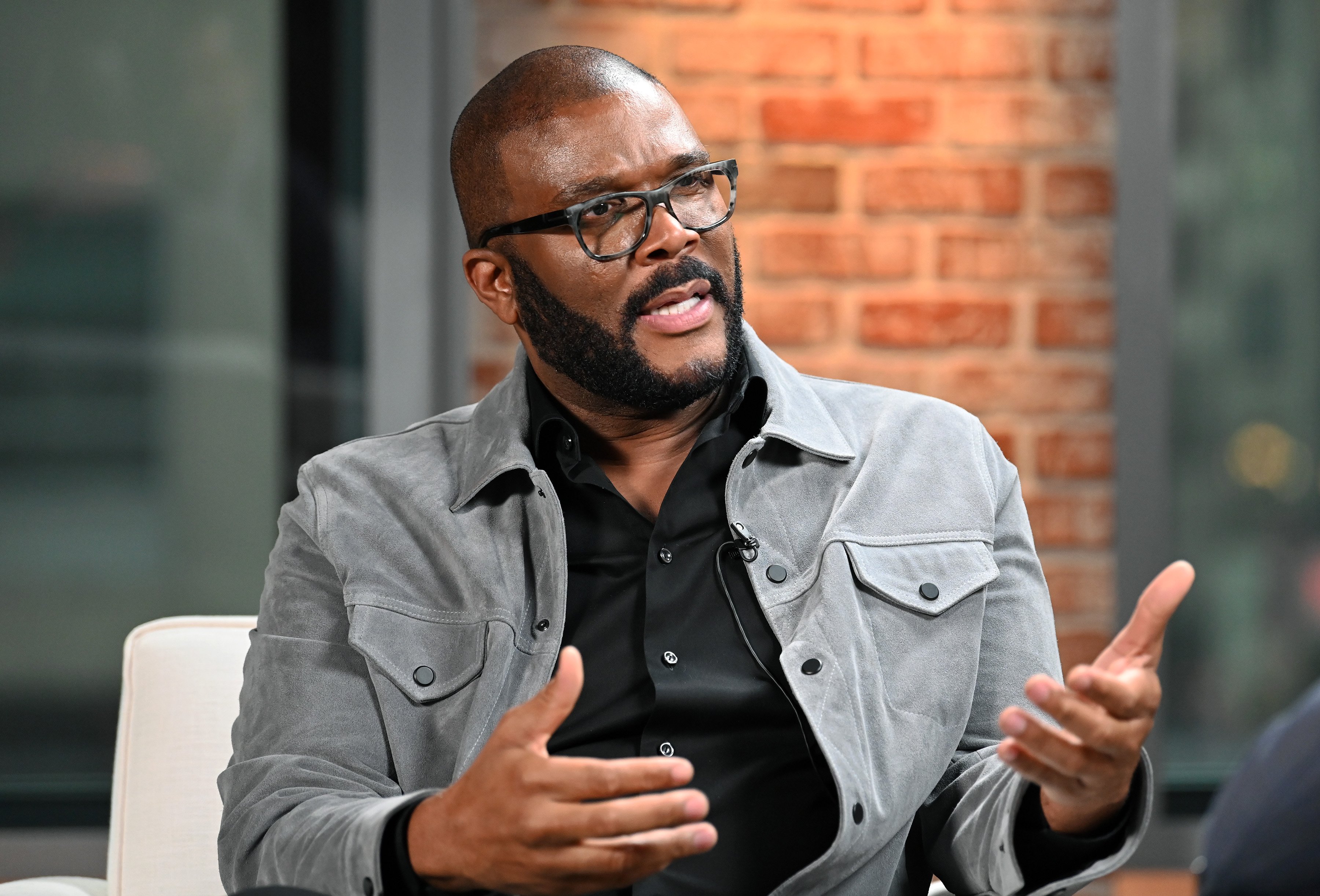 Tyler Perry visits LinkedIn Studios on January 13, 2020 in New York City. | Photo: Getty Images
Unlike his childhood experience, Perry is determined to give Aman all the support he needs growing up. He said his dream for his son is to become "the best that he can be."
Perry added that regardless of what career his child would pursue in the future, he would support him. He recalled a special moment between them at the beach.
While walking along the beach, Aman jumped up and down behind him. When he asked what he was doing, his son said he was following his father's footsteps.
Please fill in your e-mail so we can share with you our top stories!