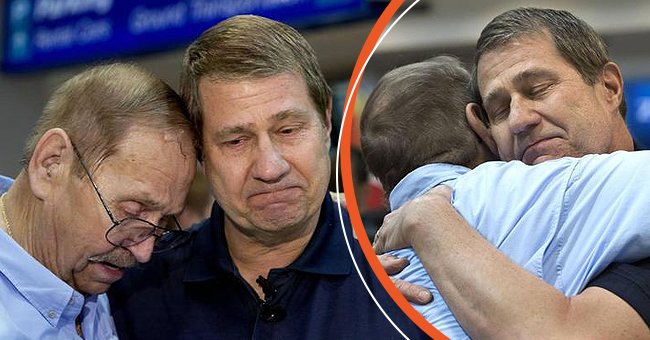 A picture of Michael Reed and Dennis Fay reuniting. | twitter.com/Deseret
Elderly Man Meets a Son He Didn't Know Existed for 60 Years for the First Time
Michael Reed had always wondered who his father was and got the chance to meet him for the first time in 60 years. Get inside their emotional reunion.
For 60 years, Dennis Fay did not know he had a son. However, all that changed when he received a phone call from a man based in Chicago.
The man introduced himself as Michael Reed and said he believed Fay might be his father. Initially, Fay felt the man was pulling a fast one on him. Then, however, his words began to make sense.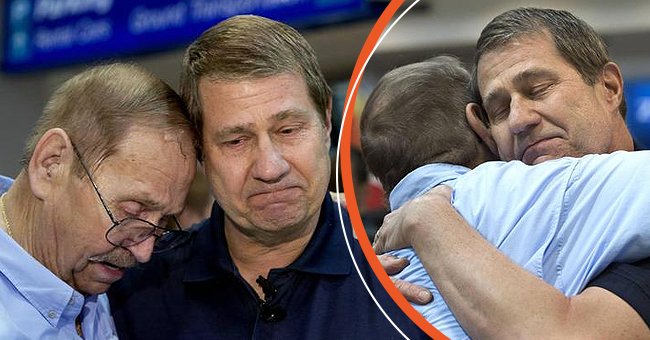 A picture of Michael Reed and Dennis Fay reuniting | Photo: twitter.com/Deseret
Both men spoke for a long time that day and multiple times later. A couple of months after their first interaction, DNA tests revealed that Fay was indeed Reed's father.
With the uncertainty out of the bag, the long-lost father-son duo made preparations to meet each other for the very first time in their lives.
Their first meeting was at Salt Lake City International Airport, Utah. An 80-year-old Fay could not hold back his excitement when he set his eyes on his 60-year-old son, Reed.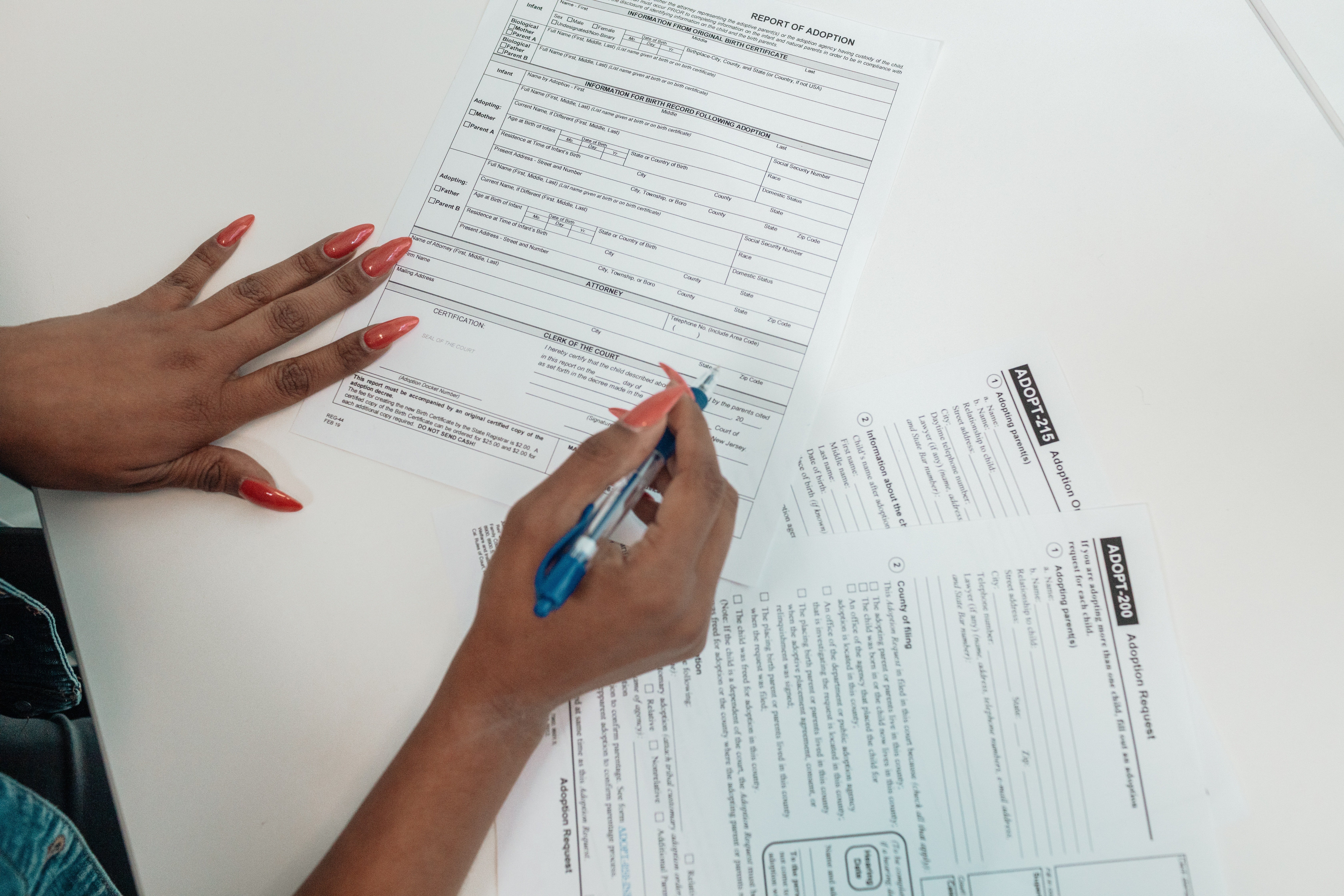 A woman can be seen filling in adoption forms | Pexels
Reed called out to his father and planted a kiss on his cheek as they embraced each other. It was an emotional moment for both men, and unsurprisingly, Reed's eyes filled with tears while explaining what it meant to know his father finally.
His adoptive parents, who are now deceased, did not give him any information about his biological parents.
Fay described the day as the most important of his life. He said he was proud of Reed because not many people go through what he [Reed] experienced in his quest to find him.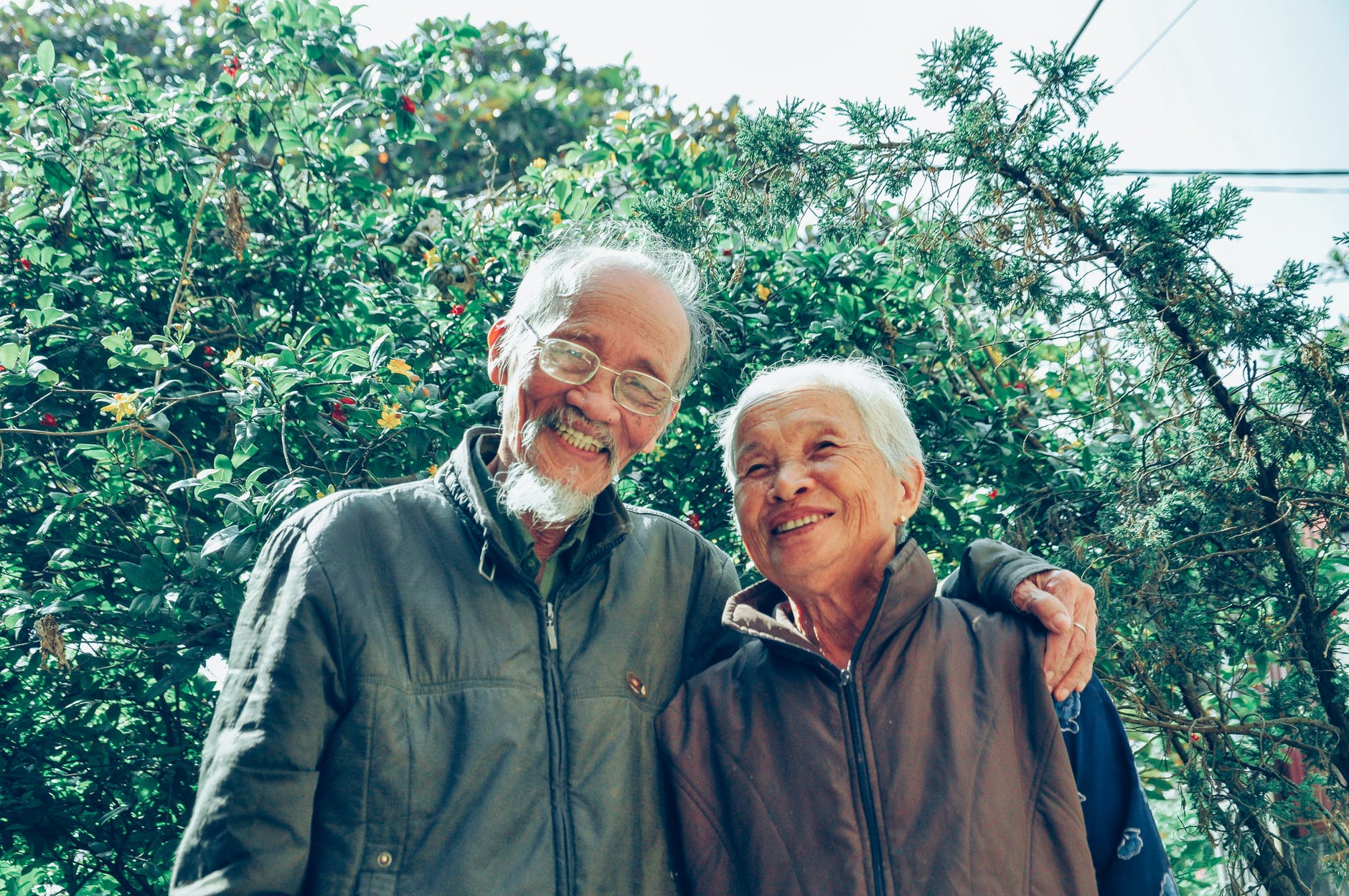 Two elderly Asian men in a photo: Photo: Pexels
A Korean War veteran, Fay reflected on his past and revealed he ran around so much during his youthful days. In the mid-1950s, he had a brief relationship with a woman who got pregnant He said:
"She happened to be one of the carhops. If you dated a carhop back in those days, you were pretty macho because they had their pick of men, and I dated her."
Fay also said the woman left her job and moved away. Soon after, he married and raised nine children, including seven boys and two girls, with his wife, Patsy, who passed away in 2011.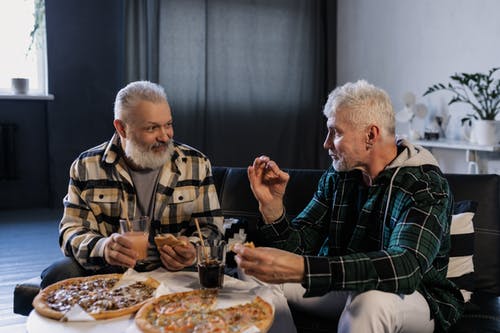 Two elderly men talking to each other over a meal | Photo: Pexels
On the other hand, Reed discovered he was adopted when he was 10. However, his adoptive parents, who are now deceased, did not give him any information about his biological parents until he turned 30.
He got married to a woman named Susan and had two children with her. Then, determined to learn about his heritage, Reed took a DNA test.
He found Fay's cousin, who then linked him to his biological father thanks to genome sharing. Reed prayed about meeting Fay because he did not want to harm his family.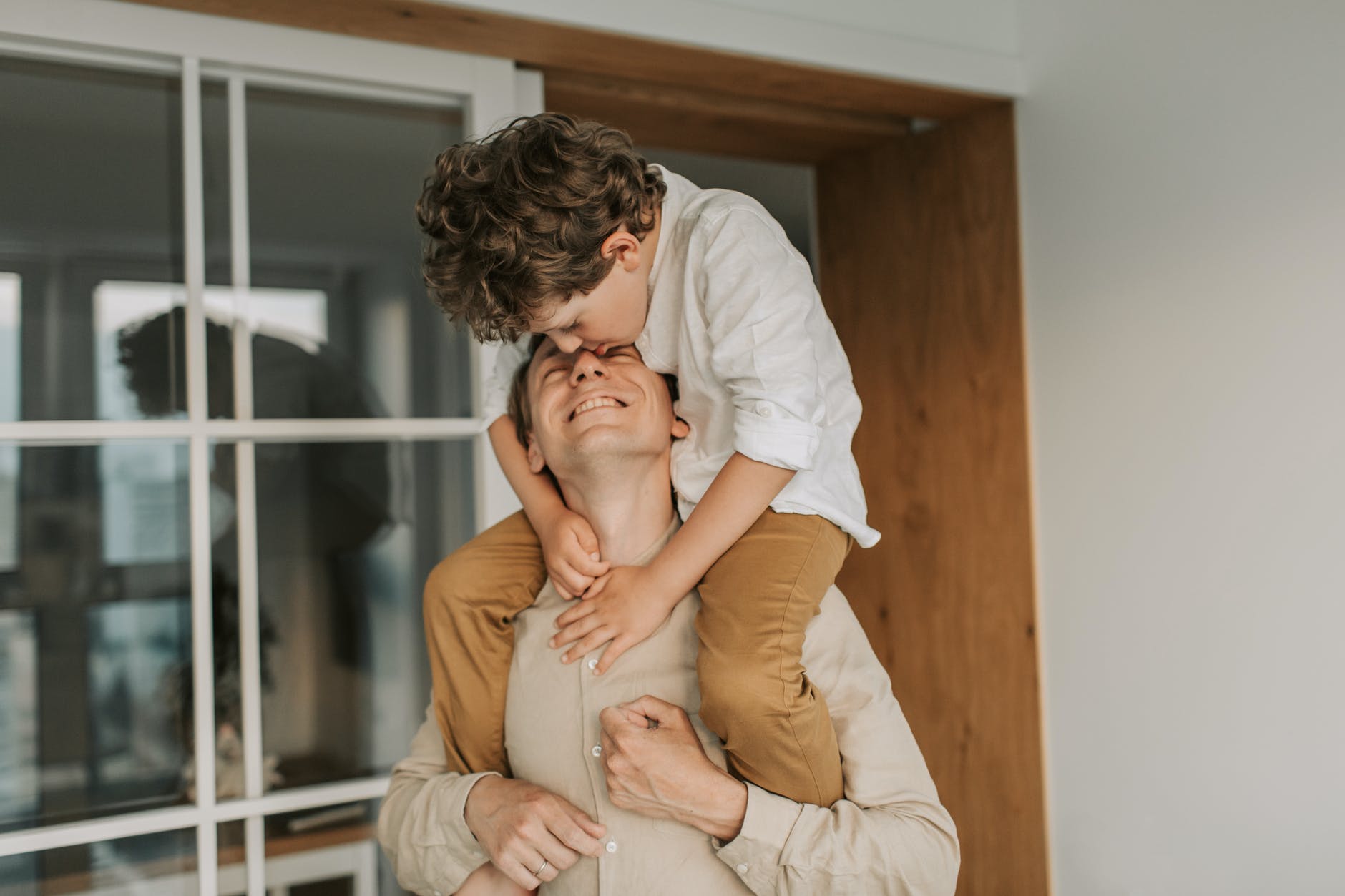 A man carrying his son on his shoulder | Photo: Pexels
However, after meeting and being greeted by a crowd of his new family members, he discovered there was really nothing to worry about as they welcomed him with open arms.
The Fays held balloons and a yellow banner with "It's a boy" inscribed on it as they welcomed Reed. Fay's other son, Mike, revealed their family was initially skeptical about Reed but knew he was their brother after the DNA test results returned.
An emotional Reed, the only child of his adoptive parents, said, "I always wanted a brother or a sister." Remarkably, his wish was granted 60 years later as he now has nine siblings.
Please fill in your e-mail so we can share with you our top stories!