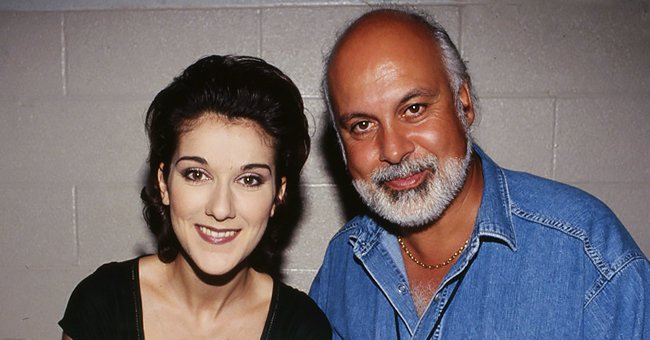 Getty Images
Celine Dion's Husband Mortgaged House for Her Sake When She Was Just 12 and He Had Another Wife
It took René Angélil weeks before he listened to the tape sent to him by the now-famous Pop Singer Celine Dion who was only 12 at the time. The music producer mortgaged his house to finance her music career when he finally did.
Celine Dion was born in Quebec, Canada, as the youngest of 14 children. Her father, Adhémar Dion, was a butcher, and her mother, Thérèse, was a housewife.
The family struggled to make ends meet, but despite their financial circumstances, Celine Dion excelled. Her siblings owned music records by Aretha Franklin and Credence Clearwater, and listening to them inspired Celine to be a singer.
At the age of 5, Celine sang publicly at her brother Michel's wedding, making people dance. When she was 10, Celine persuaded her parents to let her perform at the piano bar they had just opened.
Two years later, she recorded a song titled "It Was Only a Dream," which was written for her by her parents. The tape was sent to music producer René Angélil.
After weeks of not hearing back from Angélil, her brother, Michel, called the producer. Michel stated he knew Angélil had not listened to the tape because he would have called the family if he had.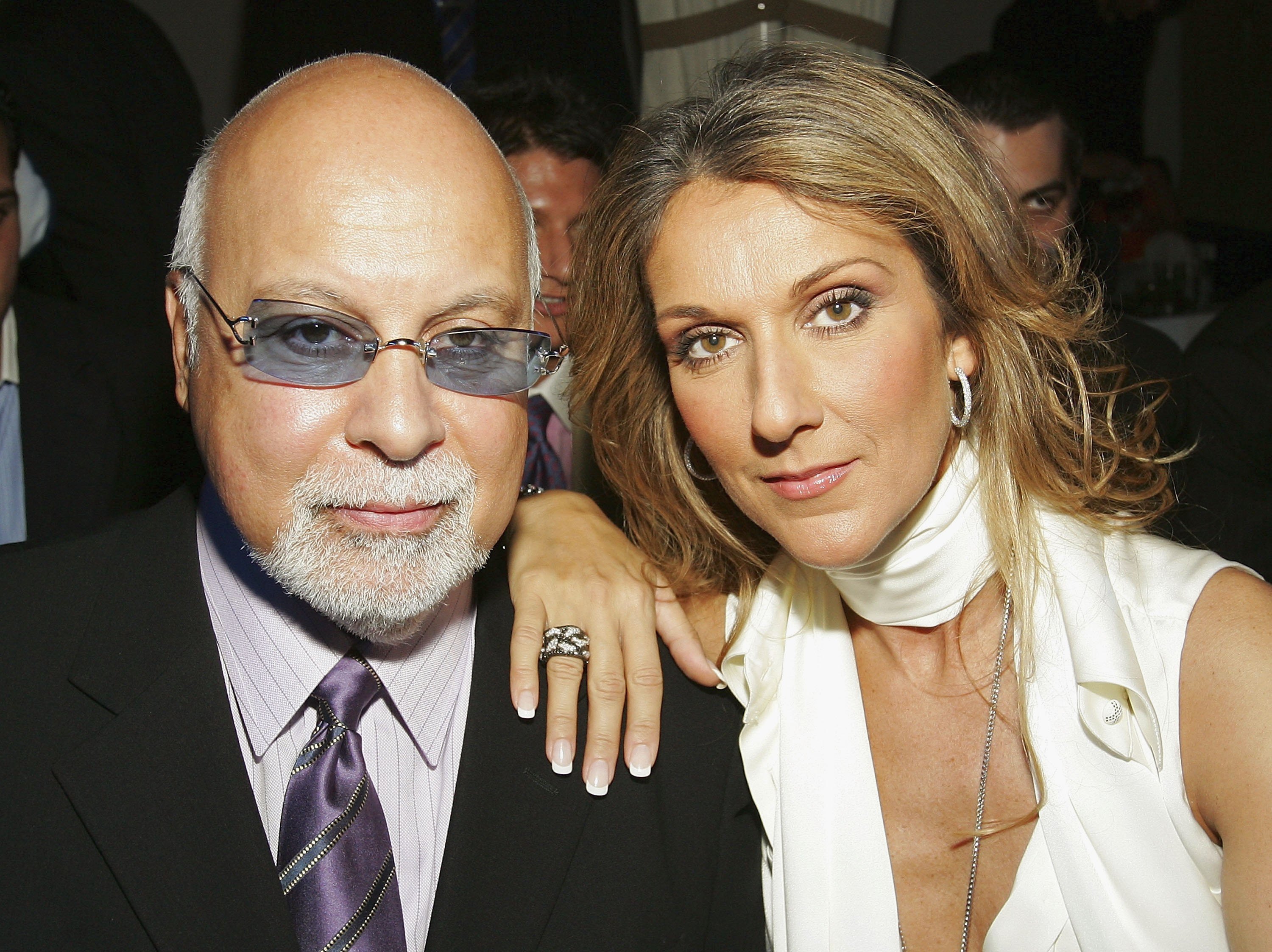 Singer Celine Dion and her husband and her late-husband Rene Angelil pictured before a fashion show by jewelry designer Chris Aire, 2006 Las Vegas, Nevada. | Photo: Getty Images
MEETING RENÉ ANGÉLIL
Music producer René Angélil met 12-year-old Celine Dion after listening to her tape. He noticed Celine looked very shy and skinny at the meeting.
Angélil promised her mother, Thérèse, that if the family trusted him with Celine, he would make her the biggest star in Quebec within five years.
Afterward, Angélil mortgaged his house to pay for Celine to record two music albums. A single from one of the albums went number 1 in Quebec. Shortly after completing sixth grade, Celine stopped going to school.
She toured Quebec with her mother, Thérèse, acting as her chaperone. At 18, she saw Michael Jackson performing on TV and told Angélil she wanted to be as successful as Jackson.
Angélil told her to take 18 months off from touring. During that time, Celine underwent a makeover. She had her eyebrows plucked and her hair cut shorter.
The youngster also had caps fitted for her long incisors, making a humor magazine in Quebec, nickname her "Canine Dion." Angélil also sent her on a two-month Berlitz English course to break into the American market with her music.
ROMANTIC RELATIONSHIP WITH ANGÉLIL
Celine and Angélil maintained a platonic relationship even after the latter, in 1985, divorced his second wife Anne Renée, with whom he had two children: Jean-Pierre and Anne-Marie.
This all changed in 1988 when Dion and Angélil kissed outside her hotel room after a show in Dublin. 40-year-old Angélil later called to apologize for the kiss, but 20-year-old Celine asked him not to because she felt magical kissing him.
Celine had only ever kissed a guy named Sylvain when she was 15 years old. Kissing was a big deal back then, and it scared her.
Celine's mother, Thérèse, was against the relationship because not only was Angélil her mentor, but he was also very much older than Celine. After six months, Thérèse relaxed her stance because she realized her daughter loved Angélil.
The pop star also explained she does not know if she would ever date someone else.
WEDDING CEREMONY
Celine Dion and René Angélil got engaged in 1991, before exchanging vows in front of 500 guests at their beautiful wedding ceremony held in Montreal's Notre Dame Basilica on December 17, 1994.
The wedding ceremony was broadcast on Canadian TV with the couple each arriving in a limousine, accompanied by police officers.
The pop star wore a large wedding dress that Mirella and Steve Gentile designed. The dress was adorned with a 6-meter-long train, and it took 1000 hours to fit its lace and crystals.
The dress was accompanied by a mythical headdress, made of 2000 Swarovski crystals which weighed more than 30 kilograms.
The couple renewed their vows in 2000 after Angélil fought and was cured of throat cancer. They did this during a Melkite ceremony, a tribute to Angélil's Melkite Catholic parents who got married in 1937.
THEIR CHILDREN
The couple welcomed their first child, Rene-Charles Angélil, on a Thursday morning at a hospital in Florida. Rene-Charles weighed six pounds-8 ounces at birth.
The news of Rene-Charles's birth comes after the couple's highly publicized fertility treatment. Celine had undergone two operations to improve her chances of becoming pregnant.
Nine years after the birth of Rene-Charles, the couple announced Celine was 14 weeks pregnant, and they were expecting twins.
This comes after the singer sadly had a miscarriage the year before. She had also undergone six in-vitro fertilization attempts and acupuncture to improve her chances of conceiving.
Celine and Angélil eventually welcomed their twin boys Eddy Angélil and Nelson Angélil in 2010, bringing the number of their children to three.
RENÉ ANGÉLIL'S DEATH
Celine Dion's longtime husband and manager, René Angélil, died on January 14 at their Las Vegas home. The music producer died of throat cancer.
The 73-year-old was survived by his three kids with Celine and his other children from previous marriages to Denyse Duquette and Anne Rénee.
CELINE SPEAKS AFTER HER HUSBAND'S DEATH
In an interview with Today Magazine five years after René Angélil's death, Celine Dion told reporters that the late producer is still very much present in their family's life.
She explained that losing her husband and her kids losing their father was difficult. Angélil gave her so much, and she sees him when she looks at their kids.
The pop star also explained she does not know if she would ever date someone else. She was not thinking about being in a relationship or falling in love again, but she would not rule it out happening in the future.
Celine declared that she and the kids were doing everything to keep Angélil's legacy alive, and he is part of their daily lives.
Please fill in your e-mail so we can share with you our top stories!