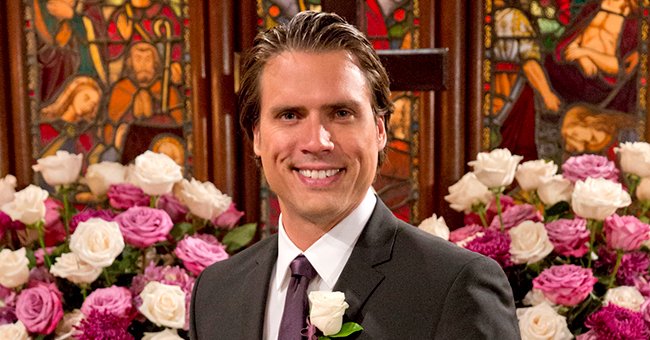 Getty Images
Meet Joshua Morrow's Wife of 20 Years Who He Met Because of His Show 'The Young & The Restless'
Joshua Morrow is a talented Hollywood actor, and his TV performances are phenomenal. Besides a successful career, he met a wonderful wife on "The Young and the Restless" soap opera.
Acclaimed actor Joshua Morrow continues to make a mark in the entertainment industry. He is best known for the 1997 drama series "My Stepson, My Lover" opposite actress Rachel Ward.
However, Morrow is iconic for playing Nicholas Newman in "The Young and the Restless" soap opera in 1994. He became a household name in the industry because of his charming character.
In 1996, Joshua won a Soap Opera Digest Award as Outstanding Younger Lead Actor. He was nominated five times in the Daytime Emmy Awards for Outstanding Younger Actor in a Drama Series from 1996 to 2000. He said about his achievement:
"It is always nice to be recognized for the work that you do on the show. It was an honor to be nominated!"
The longtime cast, who has carved a career in show business for 23 years, shared that he had to pinch himself that a small-town boy like him has been able to make his career for a long time.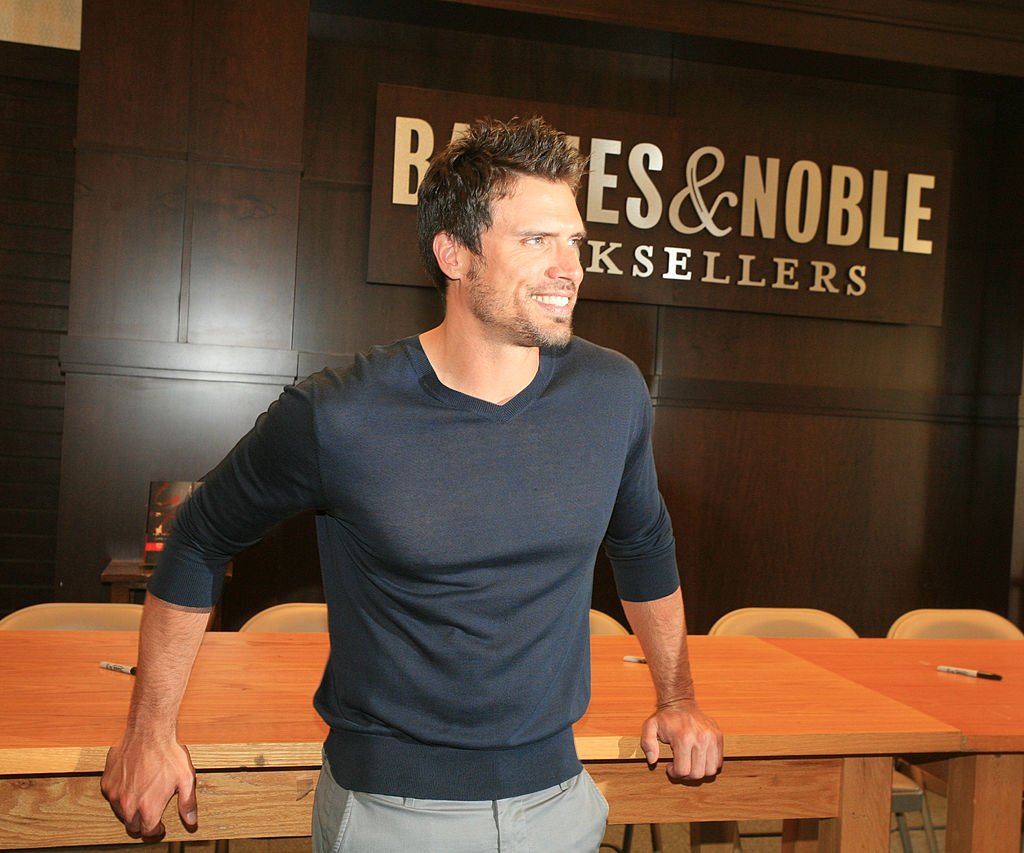 Joshua Morrow smiles during the book signing For "The young and restless life of William J.Bell" at Barnes & Noble bookstore on June 21, 2012 in Los Angeles, California. | Photo: Getty Images
Joshua was born in Juneau, Alaska, where his father, Kem, worked as a Coast Guard. After his parents divorced in 1977, he moved to Oklahoma with his father and sister Jamie.
They relocated to Alamogordo, New Mexico, when Joshua was in junior high school. The latter moved to Southern California to live with his mother, enrolled in senior high school.
He became an all-around athlete. He played basketball, football, baseball, track, tennis, and soccer during his junior and senior high school years.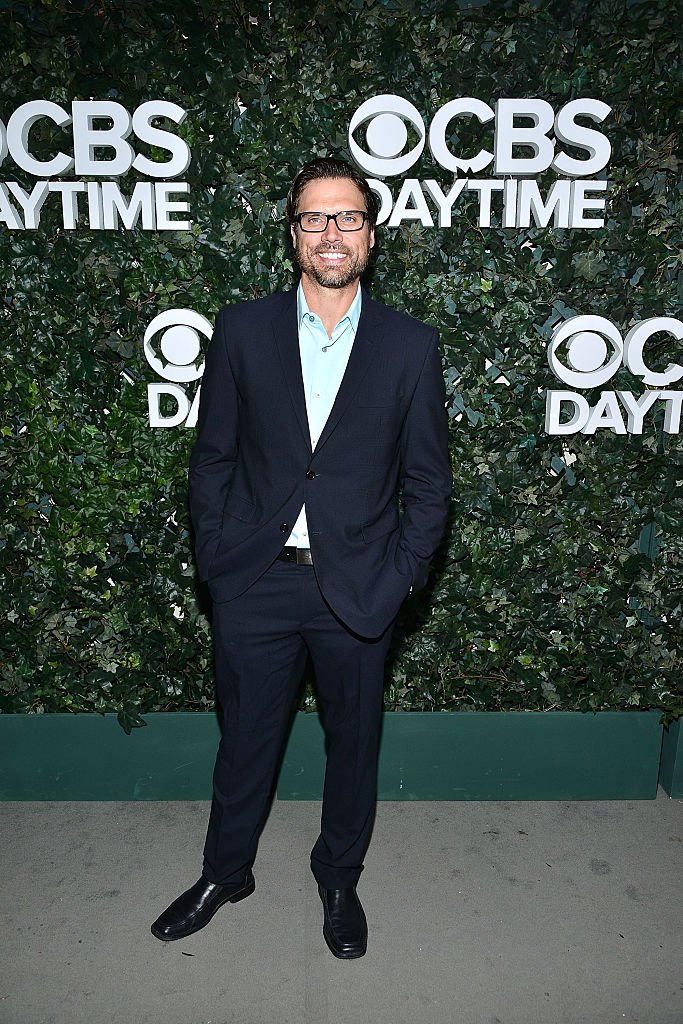 Joshua Morrow attends the CBS Daytime #1 for 30 Years event at The Paley Center for Media on October 10, 2016 in Beverly Hills, California. | Photo: Getty Images
A GREAT REFLECTION
Reflecting on his extensive career, the brilliant actor said he had "a lot of great times." Joshua just turned 20 when he started acting in "The Young and the Restless."
While filming the soap, the whole cast and crew worked hard in building the show. According to Joshua, he also played a relevant character, and that the fans usually cheered for him.
Joshua added that it was a blessing because he had no aspirations or dreams of becoming an actor. He believed that most of his success today was due to sheer luck.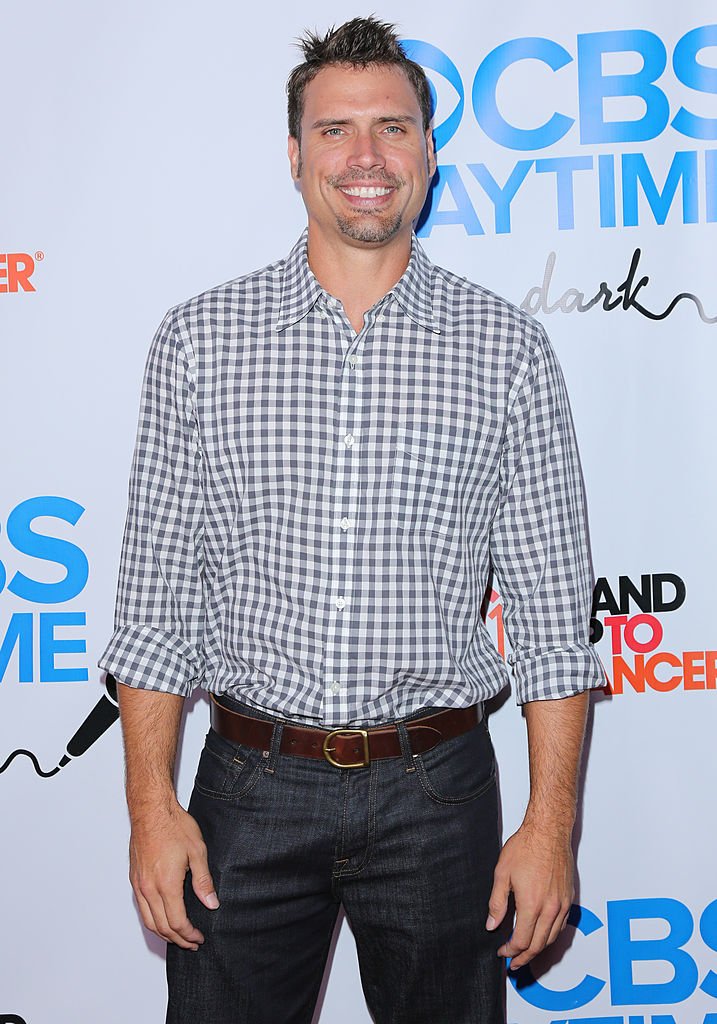 Joshua Morrow attends the CBS After Dark at The Comedy Store on October 8, 2013 in West Hollywood, California. | Photo: Getty Images
A HAPPY MARRIAGE WITH TOBE MORROW
In addition to having a lucky career, Joshua said he was also fortunate that he met his wife through the soap. The renowned actor has been married to his only girlfriend-turned-wife, Tobe, for 20 years.
Although Tobe has remained out of the spotlight, she is an amazing mother of three sons and a daughter.
Joshua knew right from the start she was the one for him. The proud husband gushed that he had a nickname for Tobe as "The Hotness" because he thought she was the hottest lady in the room.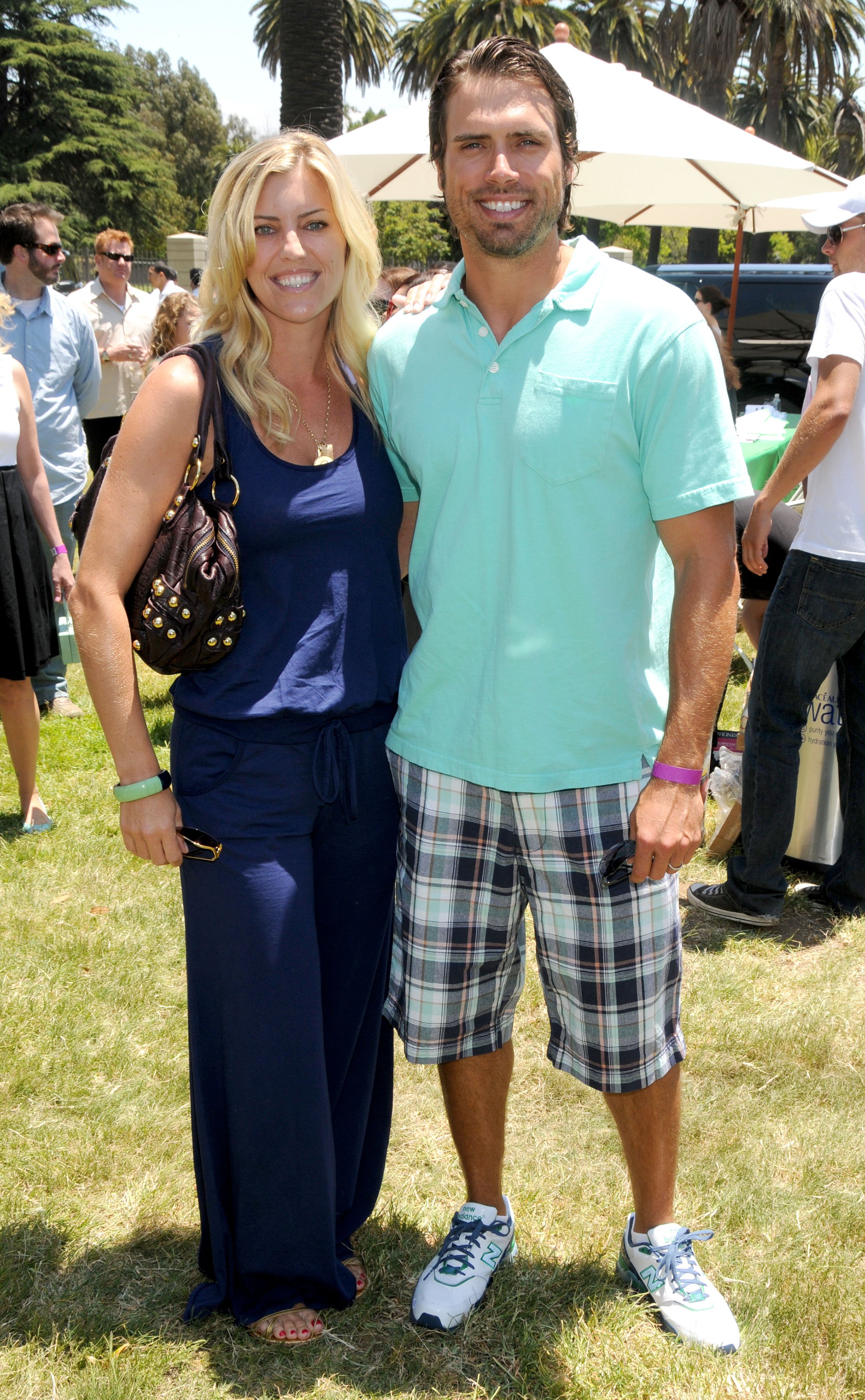 Joshua Morrow and wife Tobe Keeney arrive for the 20th Anniversary "A Time For Heroes" Celebrity Carnival Sponsored By The Elizabeth Glaser Pediatric AIDS Foundation at the Wadsworth Theater in Westwood, California on June 7, 2009. | Photo: Getty Images
Joshua tied the knot with Tobe in 2001 in Santa Barbara, California. The dashing actor said he never saw his wife looking more beautiful and ethereal than on their special day.
Joshua described his wife as an angel when she walked down the aisle on their wedding day. He said their wedding day was unforgettable because Tobe was the one who arranged the entire event.
Their lives have been filled with happiness ever since they tied the knot. Joshua said he could not believe that he could attain such beautiful life with Tobe and their family.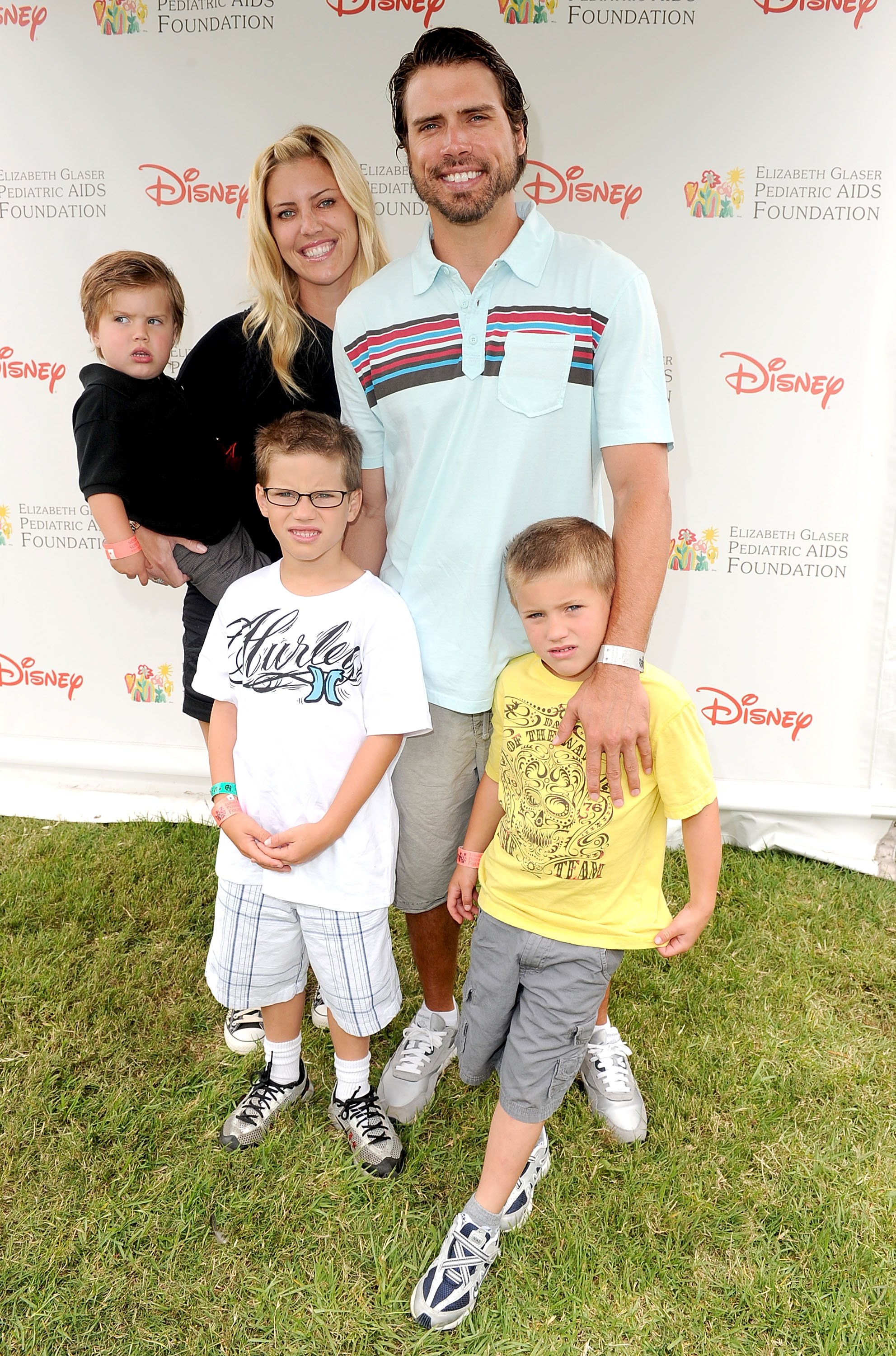 Joshua and Tobe Morrow with their children at the 21st A Time For Heroes Celebrity Picnic sponsored by Disney to benefit the Elizabeth Glaser Pediatric Aids Foundation on June 13, 2010 in Los Angeles, California. | Photo: Getty Images
FAMILY HIGHLIGHTS
Although Tobe has remained out of the spotlight, she is an amazing mother of three sons and a daughter. She posts sweet family photos on social media to keep her husband's fans updated.
On Twitter, Tobe shared a picture of her winter vacation with Joshua for New Year's Eve. She also shared another photo of them on the beach with glowing skies in the background.
The longtime pair shares Cooper, Crew, Cash, and daughter Charlie. Joshua described his family as the greatest motivator in his career.
Tobe's whole family seemed to have a penchant for wide and relaxing spaces. The proud mom posted a series of photos showing the family huddled together in a large floater at a lake.
The couple's adorable children were also photographed on a giant red floater, smiling while wearing their colorful vests. Another was Tobe and Joshua's sweet selfie.
In addition to their breathtaking trip to the lake, Tobe uploaded another lovely photo of her family in a resort featuring the endless blue skies and the beach.
Meanwhile, Tobe posted a family portrait during the Holiday season. They are seated on a wooden bench with pine trees behind them. She proudly called them her "squad."
FATHERHOOD THOUGHTS
Joshua opened up about their fourth daughter Charlie as an unexpected addition to a family composed of boys. When Tobe was pregnant with Charlie, she was worried the child would be a boy.
Eventually, the couple welcomed a girl, changing the dynamics of the family. Josh said Cooper and Crew were enthusiastic about meeting their little sister, but Cash was not on board with them.
Joshua recalled Cash being adorably bossy and made rules about where his little sister could stay in the house. Cash also attempted to name their daughter "Princess Pickle."
Amid the bossiness of Cash, he later warmed up to Charlie. Besides that, Joshua also admitted that he had no idea how to dress his daughter and style her hair.
The couple raised their three sons and provided things that suited the kids' needs. Joshua noted their lifestyle consisted of wearing ballers and flat brim hats.
Luckily, Tobe laid out her long-term vision about Charlie's future, such as enrolling her in a dance class. However, Joshua thought his daughter would grow up to become "tough as nails."
The veteran actor described their little girl as a "blessing." While he and his wife look after their sons' needs, Joshua seems extra protective of Charlie.
He joked that he would not allow his little daughter to go on a date in the future. The actor said, "No one else need apply because it's not gonna happen [sic]!"
Please fill in your e-mail so we can share with you our top stories!