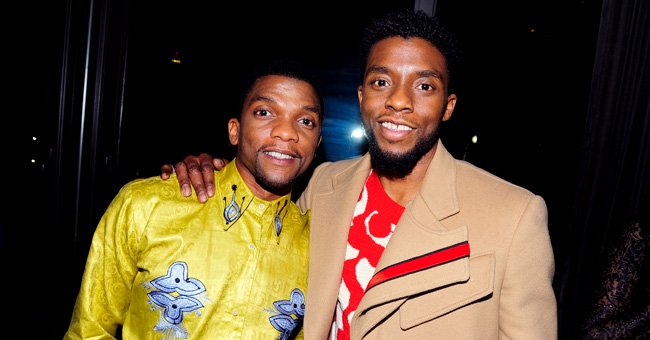 Getty Images
Chadwick Boseman's Brother Kevin Was 2-Years into Remission When the Same Disease Took the 'Black Panther' Star's Life
Kevin Boseman, one of actor Chadwick Boseman's older brothers, was anxious and terrified for his cancer screening results following his brother's passing six weeks earlier.
"Black Panther" star Chadwick Boseman's fans were shocked when the actor passed away at 43 on August 28, 2020, after privately battling colon cancer since 2016.
Chadwick's brother, Kevin, also battled the disease and went into remission in 2018. Like his younger brother, Kevin kept his illness private until he found out he had reached the two-year mark of being in remission.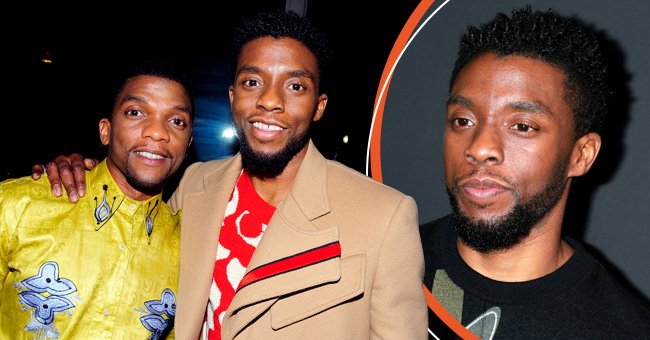 Kevin and Chadwick Boseman at the after party for Marvel Studios' "Black Panther" 2018, New York City [Left] Chad Boseman at GQ Celebrates The 2018 All-Stars In Los Angeles at Nomad Hotel Los Angeles [Right] | Photo: Getty Images
He found out he was still cancer-free, six months after Chadwick passed away. At the time, Kevin decided to share the happy news on his Instagram stories, which The Shade Room later shared.
Kevin said that he wanted to share the news because "while it's been a year of profound loss and tragedy," the information of his remission was something "to smile about."
This year Kevin shared more details of his cancer journey during an interview with CBS Mornings in July 2021 while also discussing how he honored his brother with a Dance Against Cancer benefit.
Kevin admitted he had missed two of his initial cancer screening for the disease as Chadwick had asked him and other family members to visit him in Los Angeles during the interview.
Kevin was already two years past his remission anniversary when Chadwick died. So when he finally went in for the screening, he was anxious and terrified if the results showed the cancer was back and he would have to tell his family the news.
The dancer and his brother, Derrick, discussed their late family member with the New York Times after Chadwick's death. Kevin remarked that Chadwick always did his best in everything, and "his best was incredible."
Whereas Derrick, a pastor, remembered the last conversation with his younger brother, which made him realize that the actor was tired and ready to go.
Recently Derrick spoke out against the decision Marvel executives made not to recast Chadwick's Black Panther character, T'Challa, after a petition about continuing the character gained traction.
The star's older brother told TMZ that although Boseman did not specifically say he wanted the role to continue with another actor, Derrick was confident the actor knew the importance of the character and that T'Challa was bigger than himself.
Please fill in your e-mail so we can share with you our top stories!