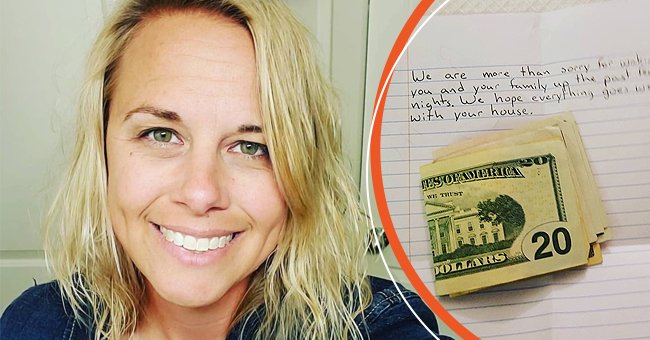 facebook.com/foreversmilingphotography
Exhausted Woman Approaches Noisy Teenagers, Finds a Kind Note from Them under Her Door Afterward
An Indiana woman decided to confront the loud teens who made it difficult for her kids to get rest after a long and tiring day. But when she went to talk to them, she found a handwritten note with some money tucked inside.
We all go through hard times, and feeling physically and emotionally compromised afterward is a likely consequence. Surviving challenging circumstances requires patience and a good night's sleep, but imagine if both these notions feel too far gone.
A mother felt the same way when the prevailing conditions made it difficult for her or her family to rest their heads. Naturally, she wanted to fix the situation immediately.
Randi Jo Amt felt extremely drained one evening in 2017. She was staying in a hotel with her family until things settled down. As it turned out, she was dealing with a "house situation" and had reached the hotel after an hour-long drive.
She was looking for some tranquil respite when she heard a couple of teens making noise in the hallway. Jo Amt had just got done putting her kids to sleep and worried the nuisance might wake them up.
Many people in her place would have stormed out of the room and confronted the loud teenagers. Instead, she chose to react differently to the situation.
CHOOSING A DIFFERENT APPROACH
Jo Amt decided to explain her situation instead of lashing out at them for wreaking havoc and disturbing her. She felt it was the right thing to do, and she was eager to know the teenager's reaction.
After Jo Amt's Facebook post went viral, the FFA teens received sheer praise from the online community.
Sadly, she didn't see the teens for some time. She asked her oldest son to find them, and one Friday night, she saw their room's door cracked open and thought it was best to talk openly.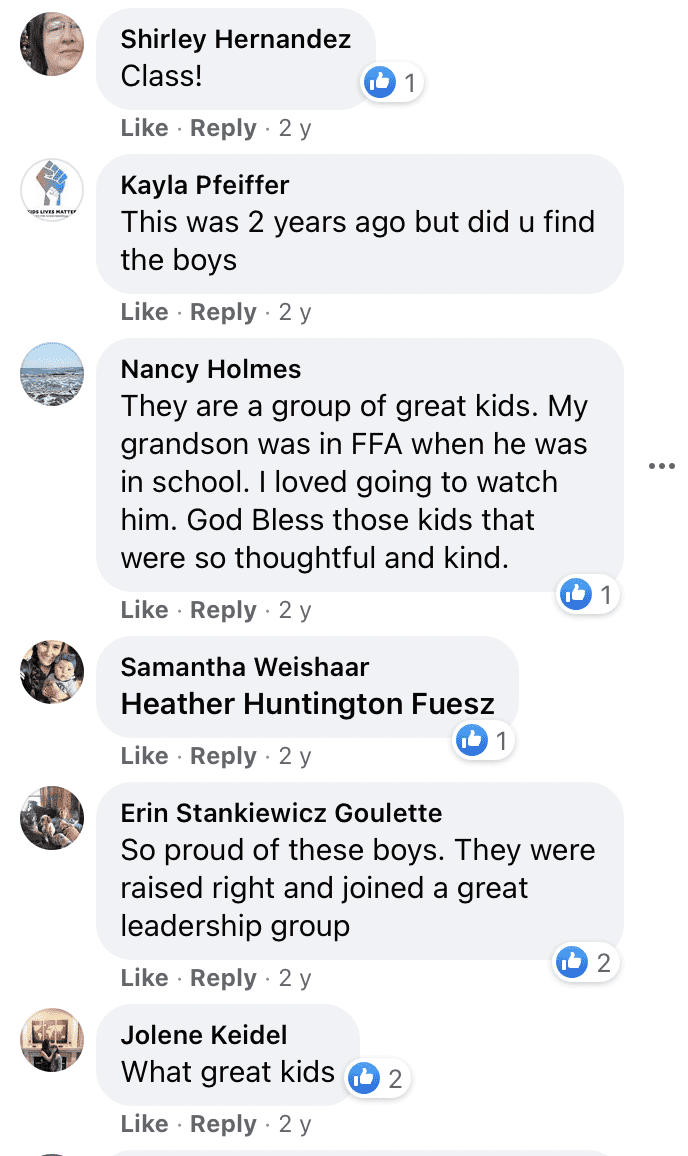 Netizens react to Randi Jo Amt's viral Facebook post. | Photo: facebook.com/foreversmilingphotography
The mother had a lot on her plate and wasn't staying in the hotel for a family vacation. She told the teens her house had been flooded and everything was broken and messed up, including the toilets. Jo Amt explained in her Facebook post:
"I told them that we wanted them to have their fun and we would appreciate their respect to let our kids get good rest. The young man who answered the door told me that he was very sorry about what we are going through."
After her brief conversation, Jo Amt went back to her hotel room, but what happened next left her flabbergasted. Before going to bed, she spotted a letter that someone had slipped under her door.
Inside the letter were a $40 note and a handwritten message, which looked like a heartfelt apology. It read:
"We are more than sorry for waking you and your family up the past few nights. We hope everything goes well with your house."
The youngster's kind gesture deeply touched Jo Amt and her entire family. She later discovered that the teenagers were FFA (Future Farmers of America) members from Kansas who were in Indiana for a convention.
Moved by the teen's heartwarming act, Jo Amt thanked them for restoring her faith in the next generation and being compassionate. She shared that they set a perfect example for her kids and made their parents proud.
After Jo Amt's Facebook post went viral, the FFA teens received sheer praise from the online community. WTHR interviewed them, and one of the youngsters explained that they'd done what they did to help make the distraught lady's day better.
Jo Amt and her family chose to share the money left by the FFA youngsters with the homeless. Undoubtedly, simple acts of kindness go a long way in brightening up people's lives. We need more people like these wonderful teenagers.
Please fill in your e-mail so we can share with you our top stories!