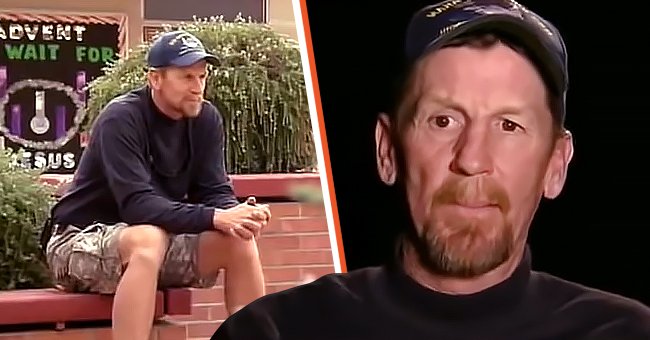 youtube.com/ABCNews
Homeless Man Finds a Bag with $3,300 and Returns It — Community Gathers to Repay Him
What would you do if you found a bag containing thousands of dollars? While many might feel tempted to keep it, an Arizona resident didn't think twice before returning it. His kind deed was repaid with money, free dental work, and job offers.
Hard times take an emotional toll on people, forcing them to do things they'd never do otherwise. However, some people learn from tough experiences and evolve into their best possible version.
Dave Tally was one such person. He was a recovering drug addict and had been homeless for nearly 11 years. Tally was having a usual day when he spotted a backpack in a light rail station in Tempe in 2010.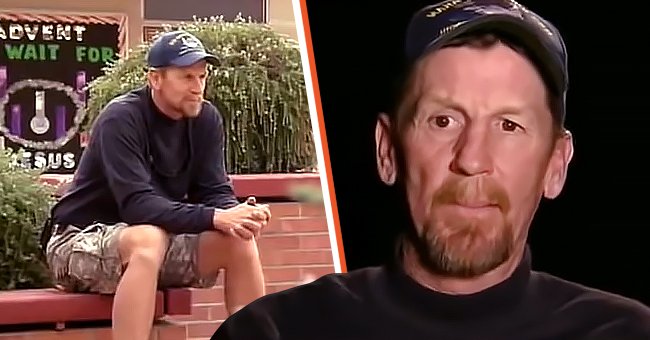 Dave Tally. | Photo: YouTube.com/ABC News
AN UNEXPECTED DISCOVERY
When he opened the bag, he found a laptop and an envelope containing $3,300 in cash. Tally searched the bag for an identification tag but couldn't find anything. He told ABC News:
"I went into survival mode for a moment, actually more than a moment, thinking about all the things I could do for myself."
The satchel contained no proof of its rightful owner, and for a while, Tally's mind wrestled with confusing thoughts. He had made a remarkable discovery, but did he really want to keep the money?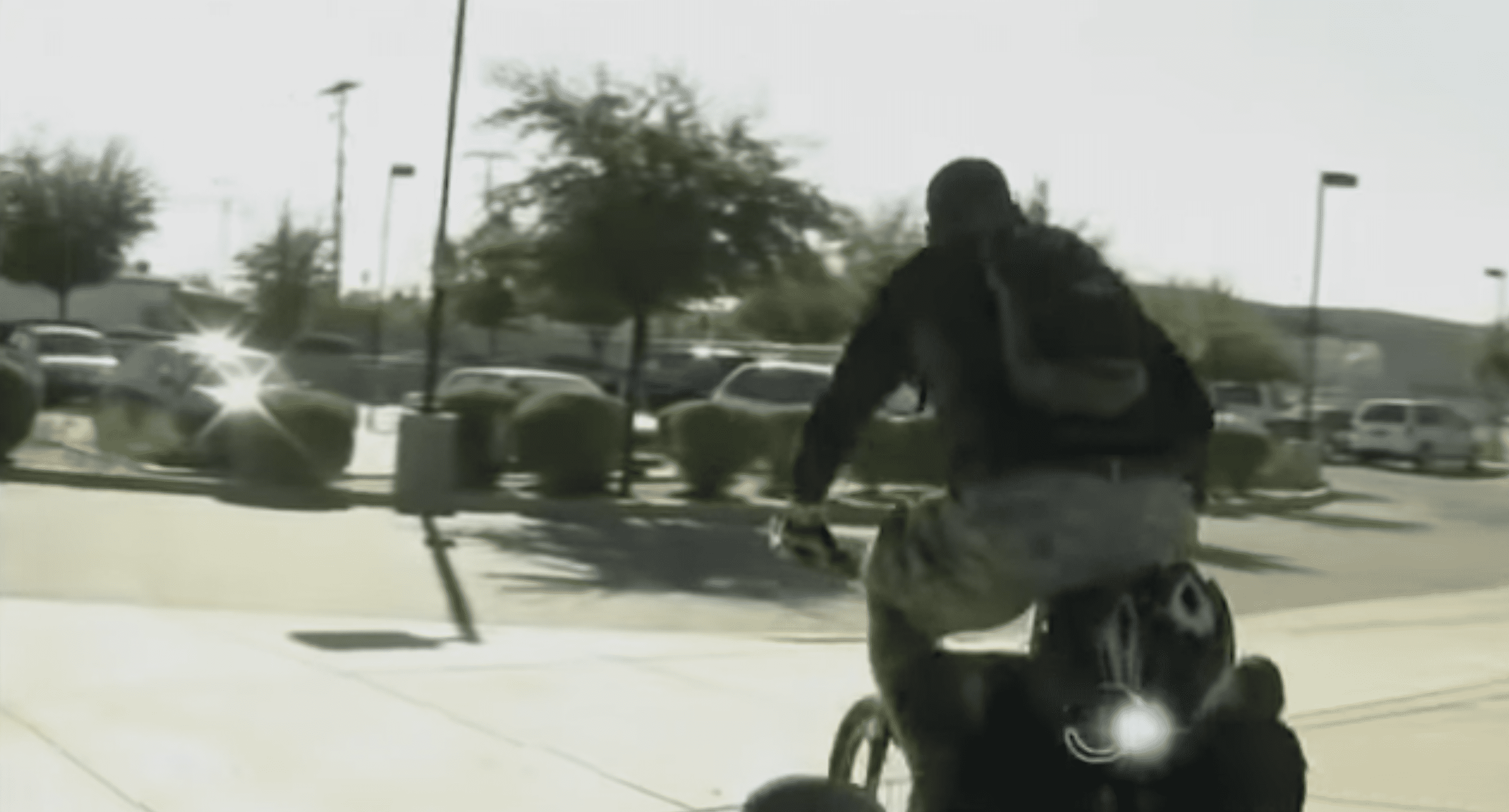 Dave Tally riding his bicycle. | Photo: YouTube.com/ABC News
WRESTLING WITH DOUBTS
The cash would have turned around his life, especially because he'd been living rough for many years. After losing his home, Tally was forced to live on the streets and slept in the basement of local churches.
Tally's life struggles started in 1999 when he was arrested for driving drunk.
His only source of transportation was a beat-up bike, and he'd been saving money to fix it. Eventually, Tally silenced the doubts in his mind and realized the money wasn't worth more than his dignity.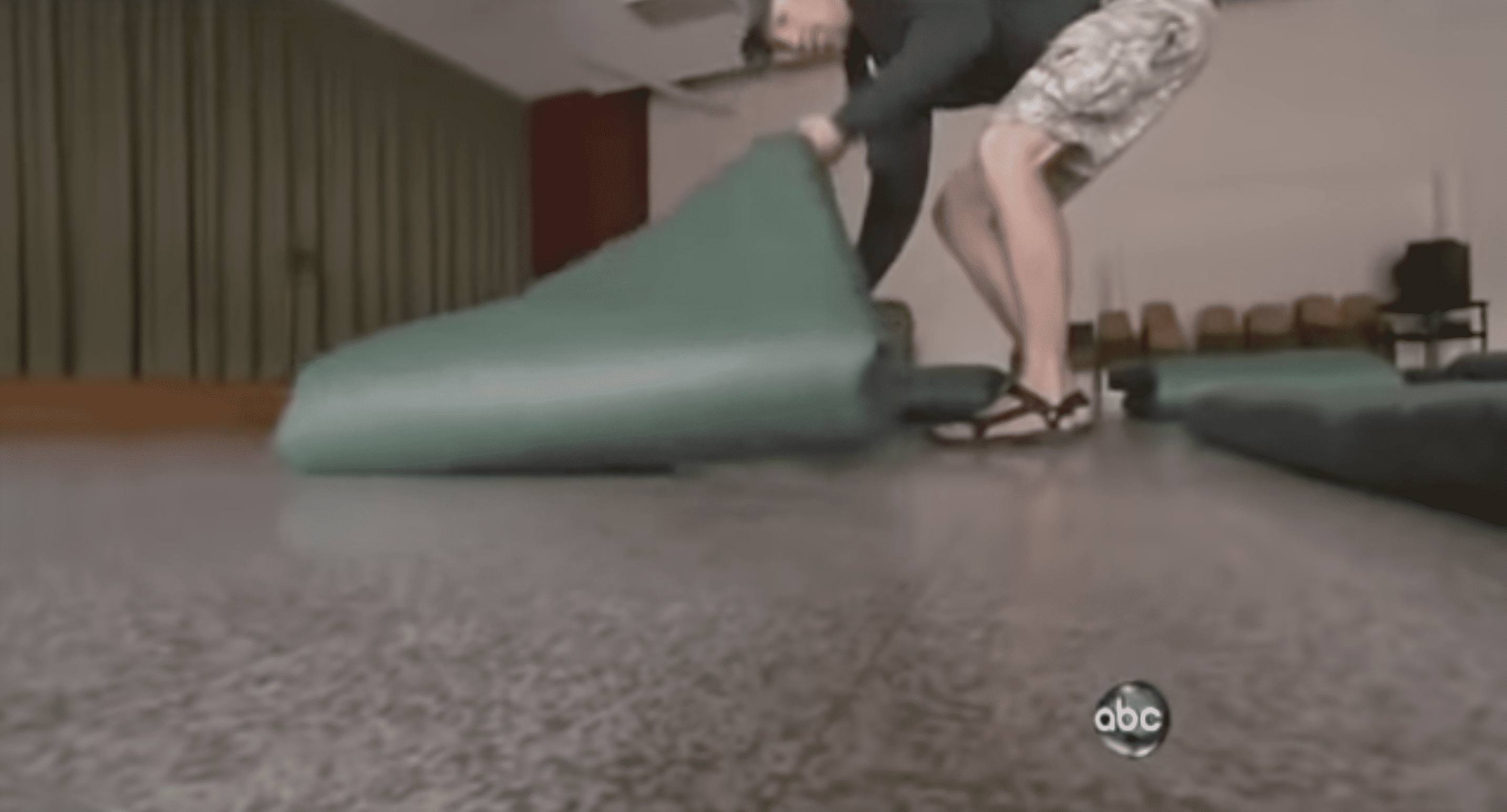 Dave Tally was a volunteer at the Tempe Community Action Agency. | Photo: YouTube.com/ABC News
KEEPING HIS HONOR
The honorable man took the backpack to the Tempe Community Action Agency, a social service organization where he volunteered. They discovered a flash drive inside the satchel, and on it was the resume of the backpack's owner.
The lost bag belonged to Bryan Belanger, a student at Arizona State University. He had mistakenly left the bag at the station on his way to work and thought he'd never see it again.
The young student wanted to buy a used car with the money in the envelope. Five days after he reported them missing, Belanger was reunited with his lost belongings.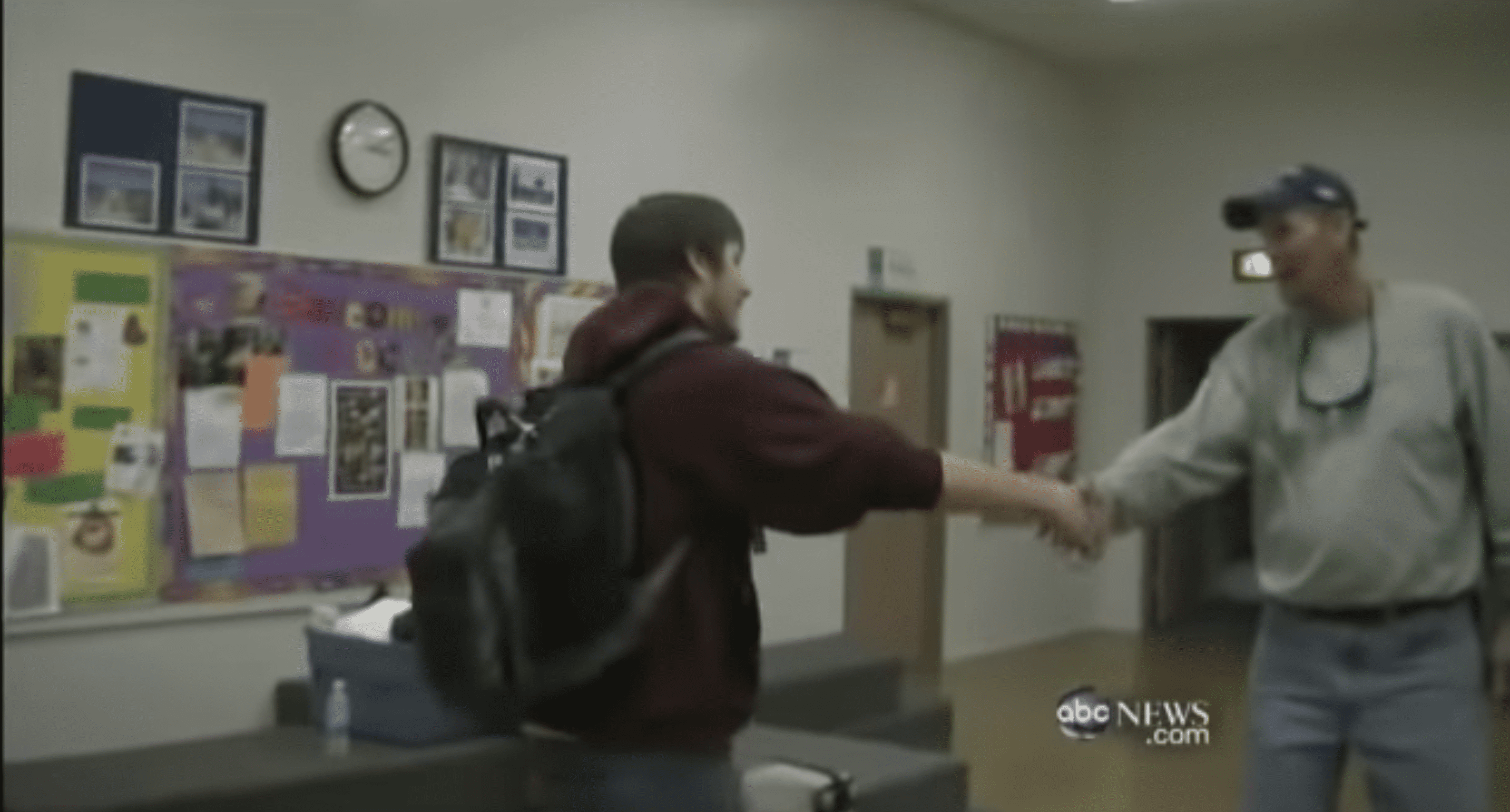 Bryan Belanger and Dave Tally. | Photo: YouTube.com/ABC News
A HEARTWARMING ACT
The ASU student was dumbfounded and couldn't stop thanking Tally for his act of kindness. Belanger's mother contacted the local paper "The Arizona Republic," praising the Arizona man for his humbling action. Belanger also expressed:
"It's just the greatest thing I've ever experienced, I think. It really is a lesson to keep your faith in people, and character exists no matter what your circumstances are."
Belanger offered Tally a cash reward to repay him for his selfless act. He also promised to volunteer at the Tempe Community Action Agency. Soon, Tally's heartwarming story was all over the media, making him a local celebrity.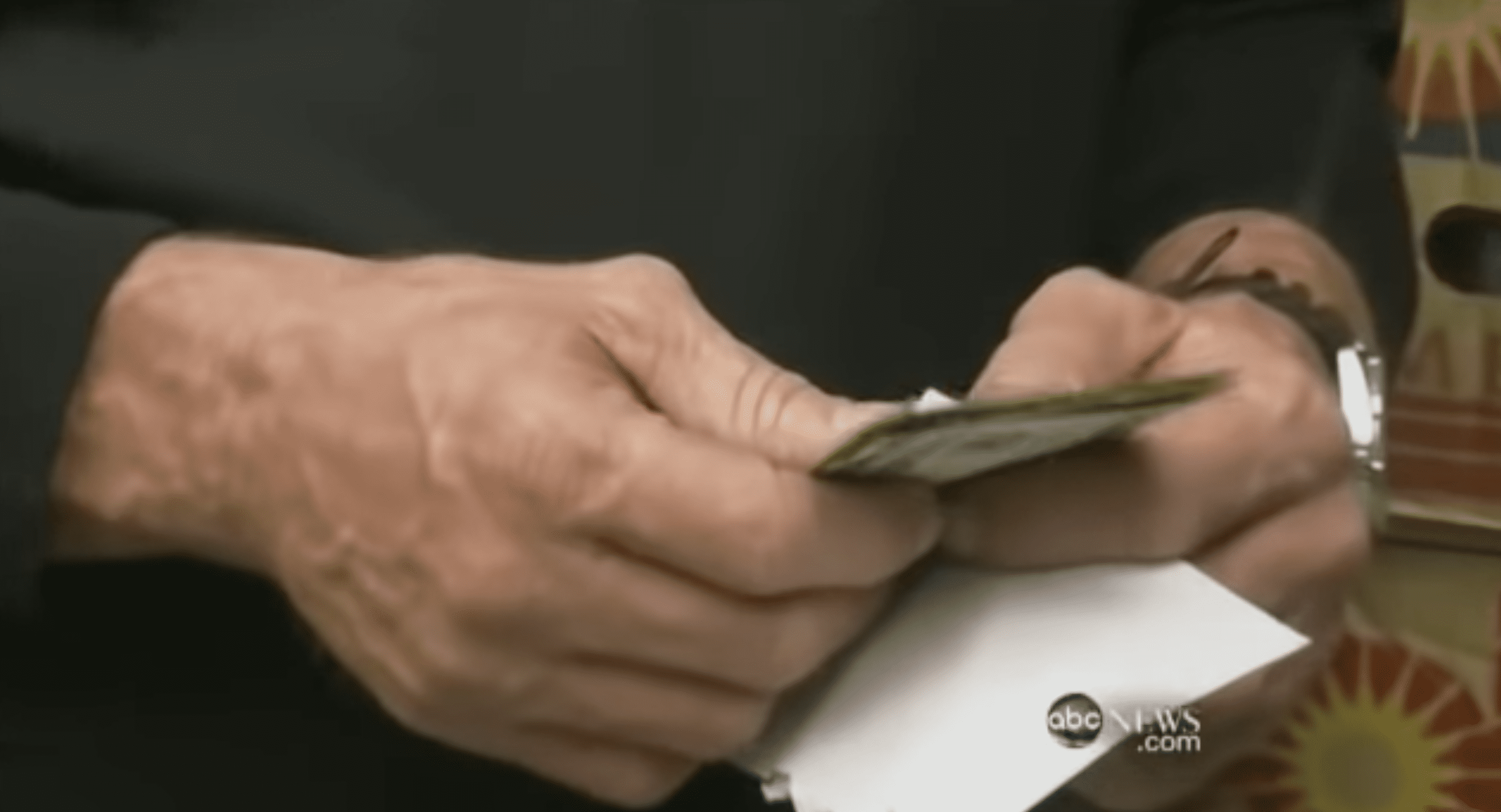 Donations poured in for Dave Tally from all across the U.S. | Photo: YouTube.com/ABC News
COMMUNITY STEPS UP
The people from Arizona, Dallas, Tennessee, Ohio, and Seattle pitched in to thank Tally for his honorable act. Soon afterward, he received cash rewards, employment offers, and free dental work. Tally also shared:
"My time being on the streets, I met some of the most intelligent people that just made bad choices. They are just everyday people that have a different way of life right now."
Tally's life struggles started in 1999 when he was arrested for driving drunk. After that, he lost his driving license, followed by his job at a landscaping firm. Sadly, he also lost his home.
While he lived rough for many years, Tally's kind deed helped change people's perspective about the homeless. If this story warmed your heart, share it with your loved ones.
Please fill in your e-mail so we can share with you our top stories!