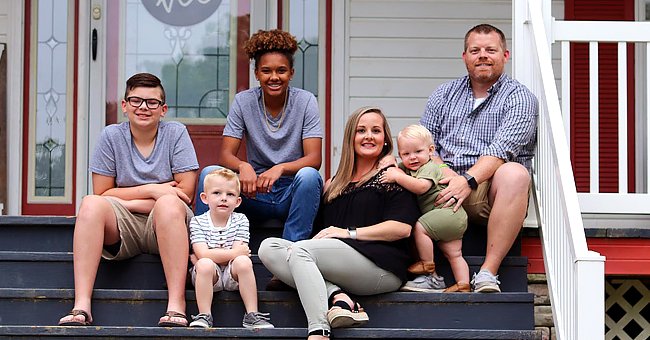 facebook.com/danielntiffany.donaldson
'He Has No Clue That I'm about to Ask Him': Teen Surprises Former Coach with Emotional Adoption Ask
An American teen surprised her youth teen coach with an emotional plea to be adopted by him. The surprised coach confessed that he never saw that coming.
Family is not only used those related by blood ties. It includes people who have proven themselves to be trustworthy and loyal, and for an American teen, her former youth team coach had done enough to be called family.
Daniel Donaldson and his family had always left it up to their foster daughter to decide whether or not she wanted to be formally adopted. After coaching 14-year-old Alecia in 2019, Donaldson, who has been a youth sports coach in Haleyville, Alabama, for many years, became a mentor and friend to her.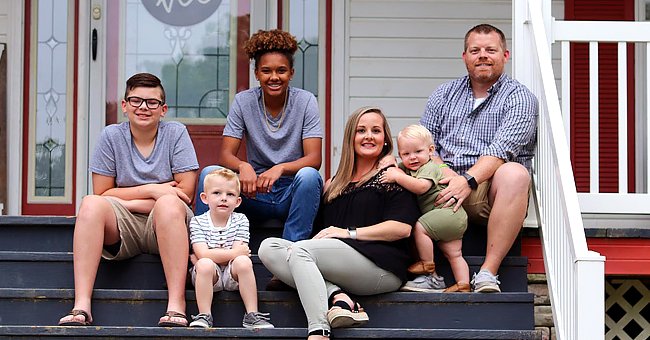 Picture of Alecia with the whole of her foster family | Source: facebook.com/danielntiffany.donaldson
The family has always made Alecia feel at home, and it had been their secret desire that she would feel the same way they felt. Surprisingly, Alecia decided to make things official after 524 days by planning a birthday surprise.
The 36-year-old coach bonded with Alecia while he was her coach. The duo lived in a small community, so it was easy for Donaldson to become aware of Alecia's foster situation.
The moment he became aware, he became interested in making her a part of his family. Also, Alecia had forged a close relationship with Donaldson's wife Tiffany and their three children Brody, aged 12, Samuel, 4, and Deacon, 1.
After practice, Alecia would often join her coach and his family on their way home, but one evening, she made the request of living with them, and they happily agreed to let her in.
Donaldson and Tiffany initially had Alecia stay over with them on 4-month custody, after which the move was made permanent. Since then, the ball had been in Alecia's court to become a full member of the Donaldsons.
THE BIG SURPRISE
Having made up her mind, Alecia approached Tiffany, requesting that they make the arrangement permanent and officially adopt her. This was a month before Donaldson's birthday.
Tiffany, Alecia, and the three kids all teamed up to create a grand surprise for Donaldson on his big day. The trio blindfolded Donaldson and lined up with a series of signs to convey the good news to him.
The entire idea of a surprise was cooked up by Tiffany, who convinced her husband that they had a special birthday photoshoot planned on a beach in Gulf Shores, Alabama. Alecia held up signs which contained the back story, while Donaldson remained blindfolded.
The signs read, "This man here started out as just my coach, but he stepped up when he didn't have to. He is now not only my coach. My encourager, my protector, my provider, but now the man I call daddy. He has no clue that I'm about to ask him to adopt me."
A HAPPY FAMILY
Donaldson could not believe his eyes when he took off his blindfold and read the signs. Emotions overcame the excited coach that he rushed to give his newest daughter a warm hug.
The moment has been etched in their minds forever as the day they became a family, and for young Alecia, the hug was so remarkable that it made her realize how much she had wanted a father.
Please fill in your e-mail so we can share with you our top stories!