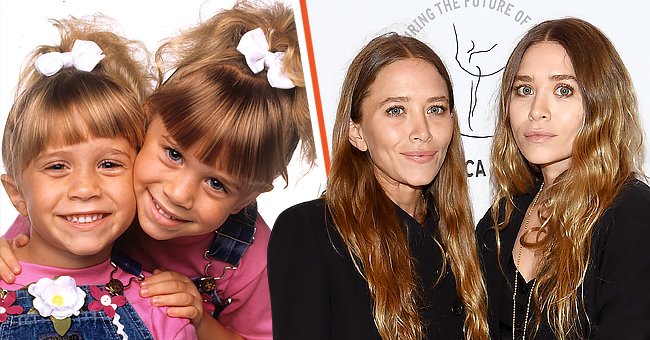 Getty Images
Mary-Kate Olsen Said She & Twin Felt like 'Monkey Performers' – They Quit Acting as Soon as Possible
The Olsen twins had such unique talents as child stars, but twin sister Mary-Kate said they both felt like "monkey performers." However, their dad David Olsen claimed his daughters loved acting.
From being child stars to teen idols, the Olsen twins Mary-Kate and Ashley have been famous all their lives. The Olsen girls quickly attained a plateau of success that only a few child stars reach with their unique charisma.
Mary-Kate and Ashley first appeared on TV screens at nine months old. As they grew older, their fame grew, too. The sisters have notably tried their hands in other works of life in recent times, but while they were child stars, the girls had some unforgettable moments.
THE OLSEN TWINS' ACTING DAYS
Mary-Kate and Ashley made their TV debut as infants in the early 1990s sitcom "Full House." The girls immediately won fans' hearts, shocking their dad David Olsen, who didn't believe in his girls' potential.
David once revealed that he didn't understand why the girls were so appealing to viewers. However, as the show continued, Mary-Kate and Ashley only became more famous, which also got their parents concerned.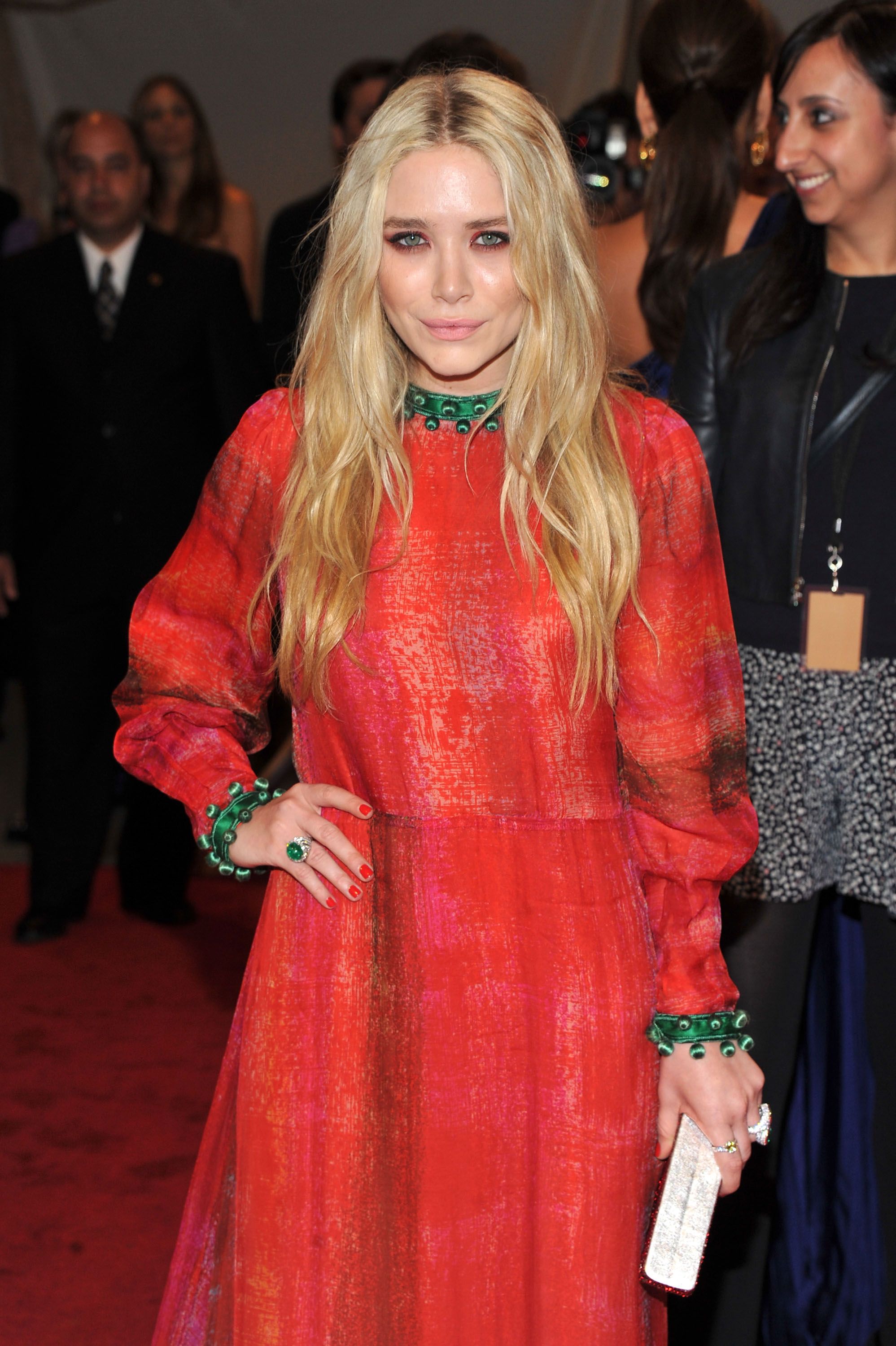 Mary-Kate Olsen during the "Alexander McQueen: Savage Beauty" Costume Institute Gala at The Metropolitan Museum of Art on May 2, 2011 in New York City. | Source: Getty Images
During an interview, David revealed how they almost pulled the sisters off the show. David and his wife were worried that their newfound status would be too disruptive for the twins and their family.
After much thought, they decided to leave the girls on "Full House," telling themselves that they would continue playing the show as long as they were having fun.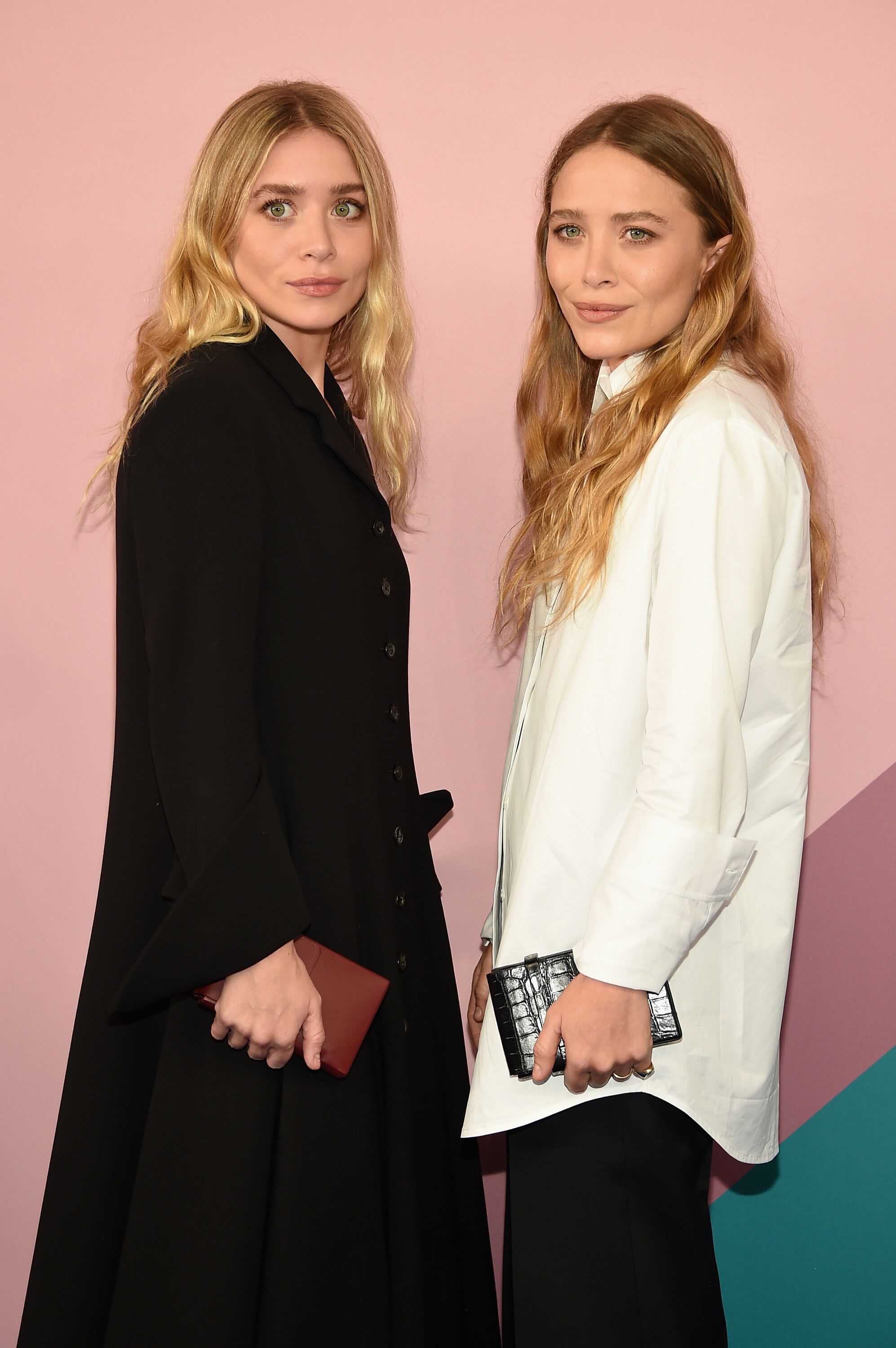 Ashley Olsen and Mary-Kate Olsen at the 2017 CFDA Fashion Awards in New York | Source: Getty Images
But the parents were still concerned about how the show could influence their daughters, so they decided to co-manage their careers. However, things became quite chaotic in the Olsen family following David and his wife Jarnette's divorce.
There were a lot of controversies during David and his wife's divorce proceedings, some of which involved the twins. But they eventually reached a compromise, and after divorce, David became the sole manager of Mary-Kate and Ashley's careers.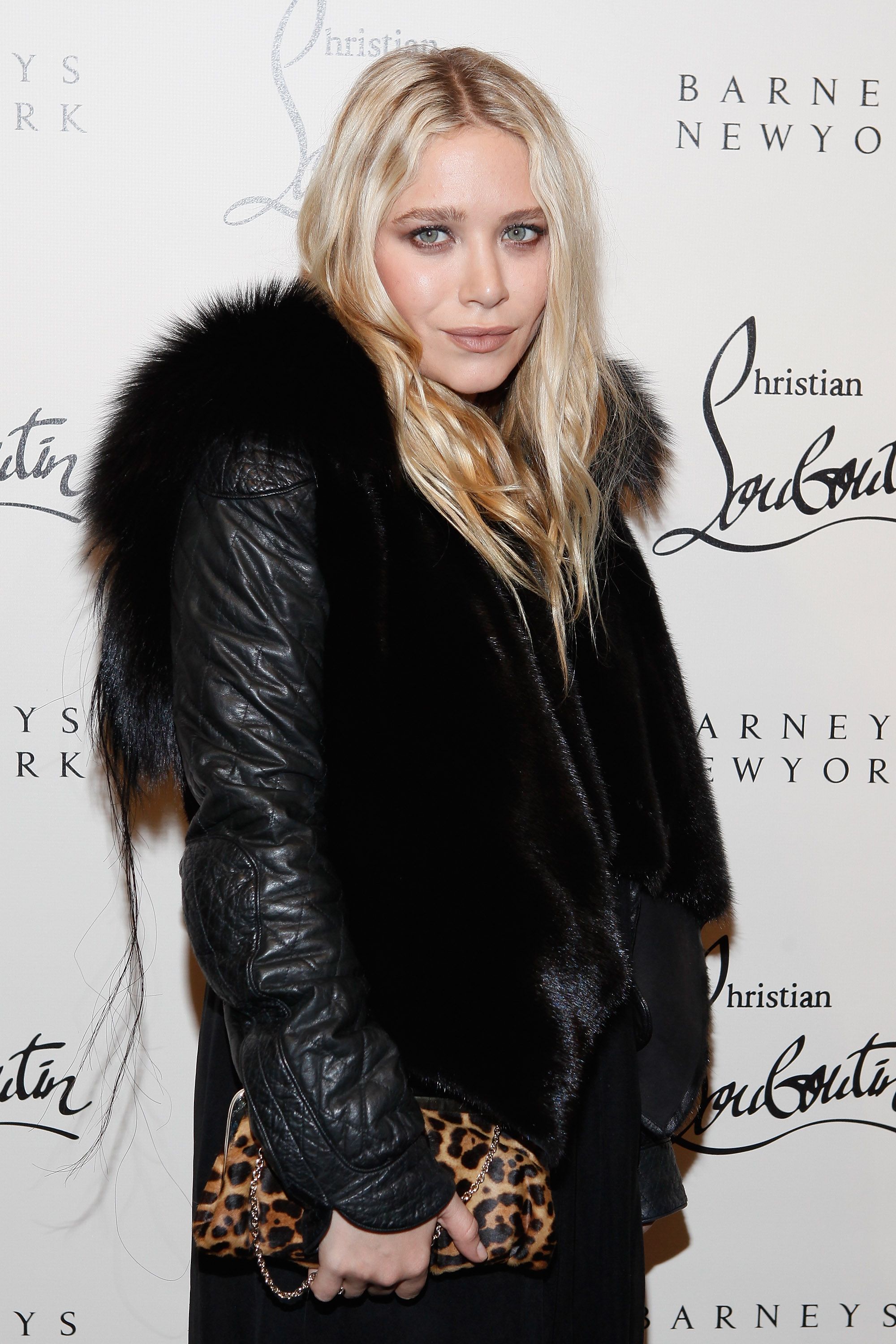 Mary-Kate Olsen during the Christian attends the Louboutin Cocktail party at Barneys New York on November 1, 2011 in New York City. | Source: Getty Images
While the twins continued as movie stars, David was reportedly a great manager. But, despite being successful and having a fantastic manager, it turned out Mary-Kate and Ashley didn't want to be actors anymore or rather never enjoyed the career.
Once speaking during an interview with Marie Claire, Mary-Kate described herself and her sister as "little monkey performers" as she reminisced on their time as child actors. She also added:
"I wouldn't wish my upbringing on anybody. I look at old pictures of me, and I don't feel connected to them at all."
Ashley also confirmed their feelings about being actors in the same interview, saying she felt like she was in the army. Following a particular routine, every day wasn't something the Olsen girls desired.
WHY DID THE OLSEN TWINS QUIT ACTING?
Over the years, there has been less of Mary-Kate and Ashley on TV. The two haven't starred in any movie in years, but this isn't because of a lack of talent or success. The sisters have just been exploring their interests in other fields.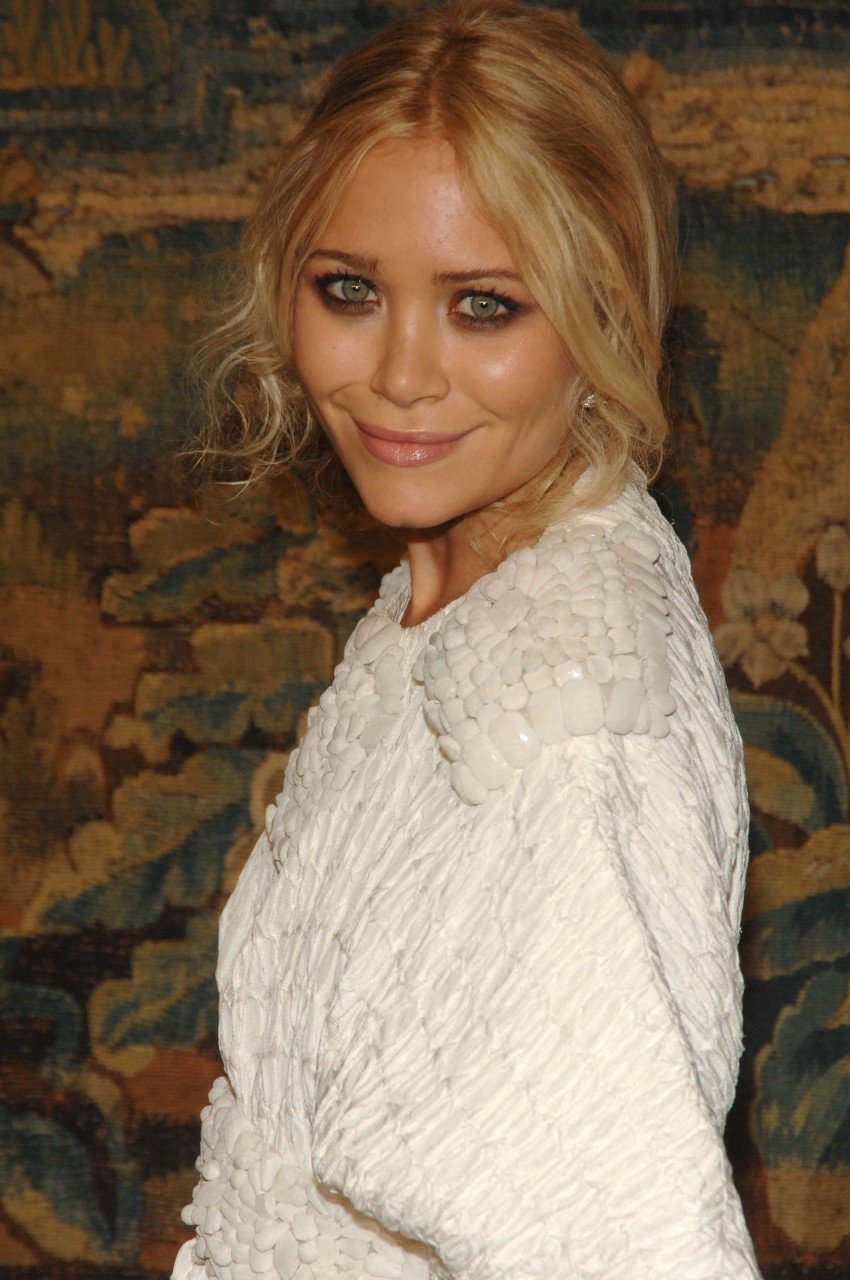 Mary Kate Olsen attends the ''7th On Sale'' gala at the 69th Regiment Armory on November 15, 2007. | Photo: Getty Images
Since quitting Hollywood, the duo has been busy building an empire in the world of fashion, and, over the years, they have grown to become two of the most remarkable fashion icons.
Despite leading a private life since leaving the movie industry, Mary-Kate and Ashley have been quite open about their life as fashion moguls.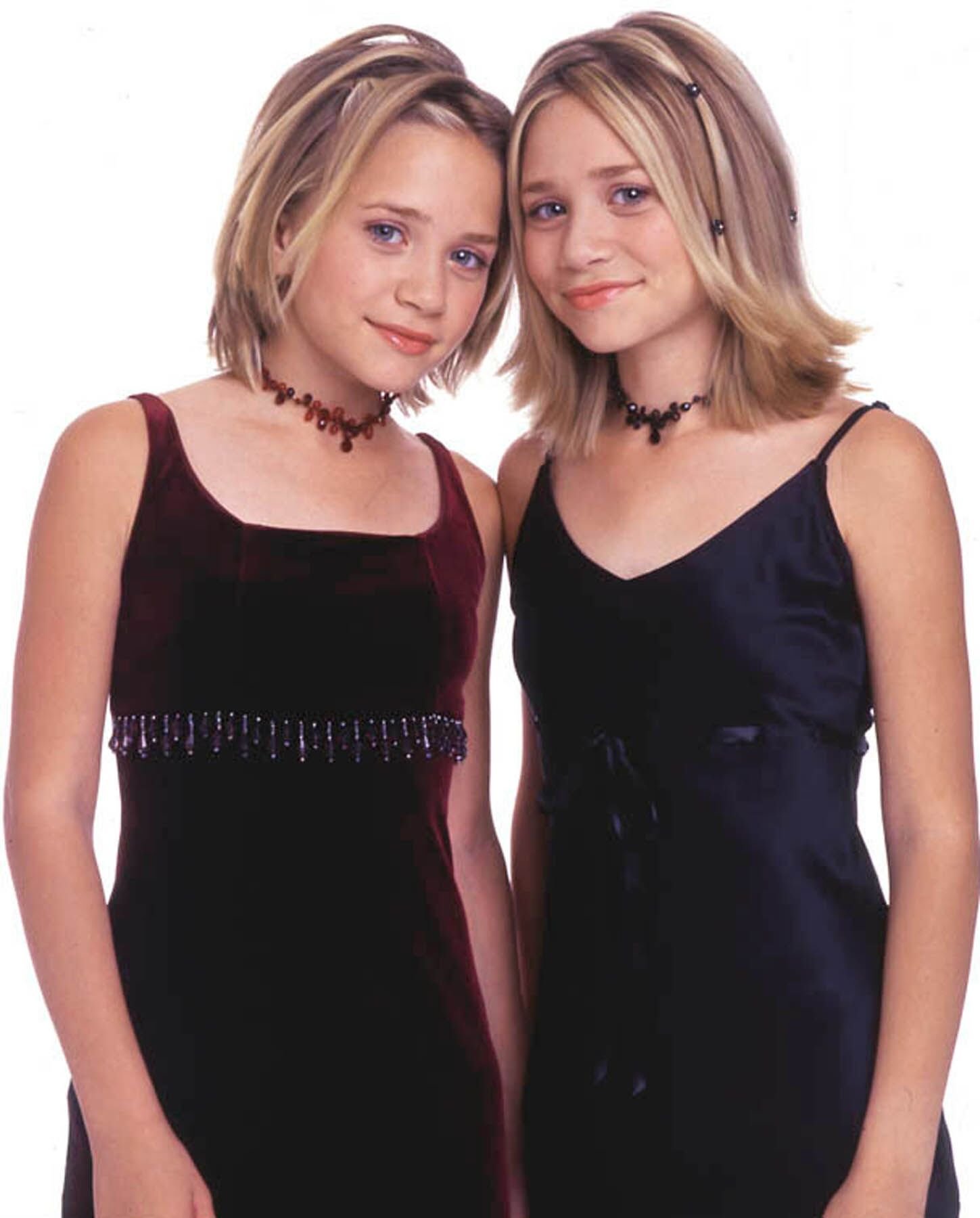 Identical twin actresses Mary-Kate and Ashley Olsen in 2000 | Source: Getty Images
Once asked about her view on people's perception that they had it all, Mary-Kate revealed that the fact that strangers think they could do everything because they had enough money was an "uneducated perspective." She added that one had to grow in business and take chances.
MARY-KATE AND ASHLEY'S FASHION EMPIRE
When Mary-Kate and Ashley started their fashion project, they didn't want anyone to know they were the brain behind the designs. So, their names weren't on the brand. But what initially started as a personal project soon became a fashion empire.
Mary-Kate and Ashley, now 35, founded The Row in 2006. People's view of their products mattered more than having their names known to the sisters.
Their stores in Los Angeles, London, and New York are home to priceless pieces of art and 20th-century furniture, as well as sculptural rails of saintly, double-faced, 16-gauge cashmere and menswear-inspired overcoats.
They also have a mercantile variety of Florentine soaps, Parisian fragrances, archival Japanese fashion, and Maharani-worthy jewels. Unlike most fashion houses and industries, Mary-Kate and Ashley rarely give interviews, and they have no time for social media.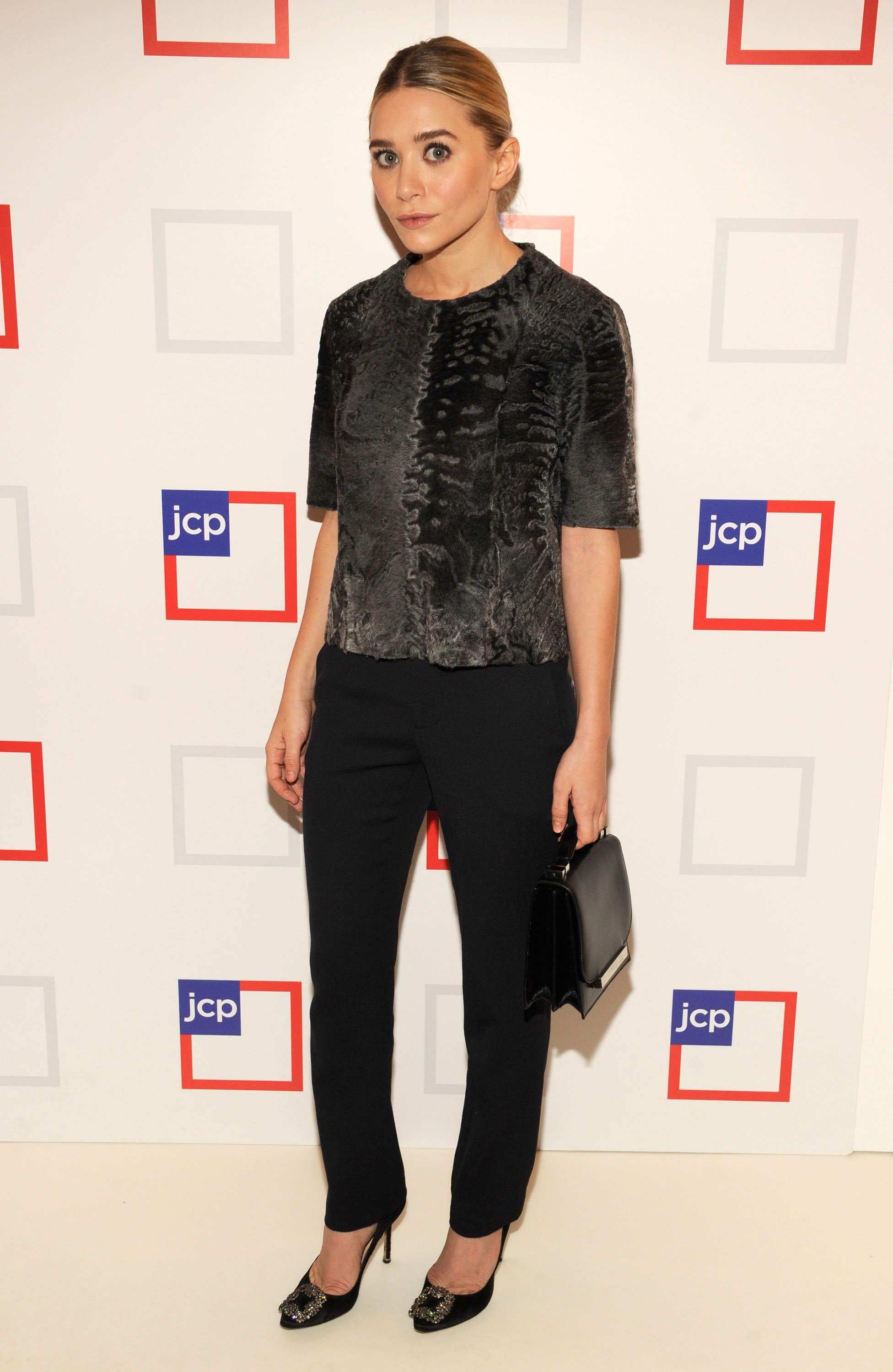 Ashley Olsen attends the jcpenney launch event at Pier 57 on January 25, 2012 in New York City. | Source: Getty Images
But, for their 15th anniversary in fashion, the sisters sat in an interview to discuss their success and journey since 2006. Speaking on The Row, Mary-Kate didn't hide her joy when it came to people's perception of their products, and she says she is happy the public sees their products as perfect.
WHERE ARE MARY-KATE AND ASHLEY NOW?
Although the Olsen girls have been quite private about their life, the two have been top of the tabloids a few times over the years. Mary-Kate, 35, married Olivier Sarkozy in 2015 but filed for an emergency divorce in May 2020.
Reports showed that the fashion maven had been trying to dissolve her marriage for a while and initially filed for divorce in April 2020. However, she could not proceed due to the pandemic. Mary-Kate and the French businessman started dating in 2012.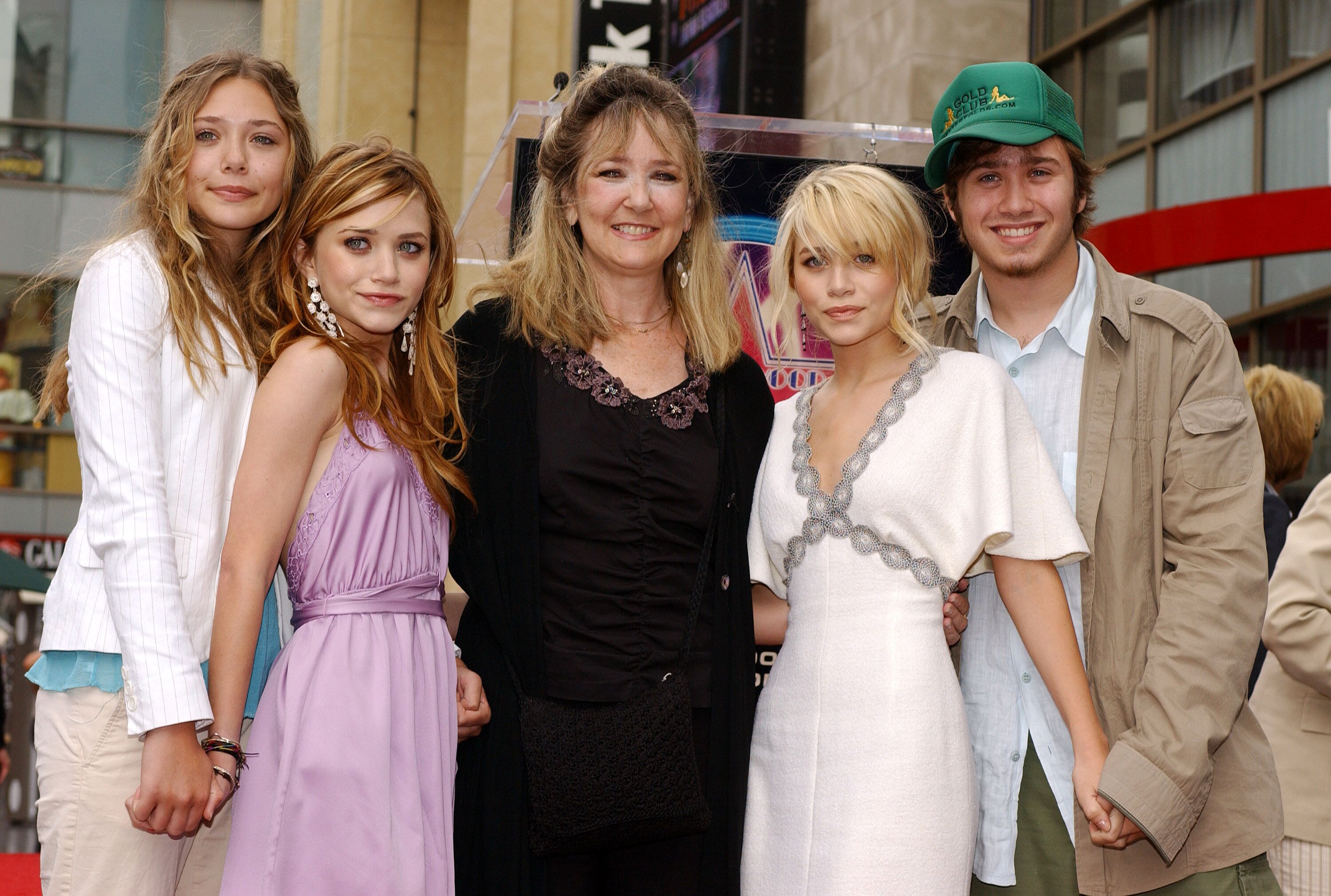 The Olsens: Elizabeth, Mary-Kate, mother Jarnette, Ashley and brother Trent Olsen, at the ceremony honoring Ashley and Mary-Kate with a star on the Hollywood Walk of Fame in 2004 | Source: Getty Images
He is 16 years her senior and has two children from his previous marriage. After requesting an emergency divorce Mary-Kate also reportedly asked that their prenuptial agreement be enforced.
Meanwhile, Ashley is currently dating 33-year-old artist Louis Eisner. The lovebirds have been spotted publicly and on social media a few times, but they took a short break from public appearances for about a year. However, they were later photographed in New York while on a date.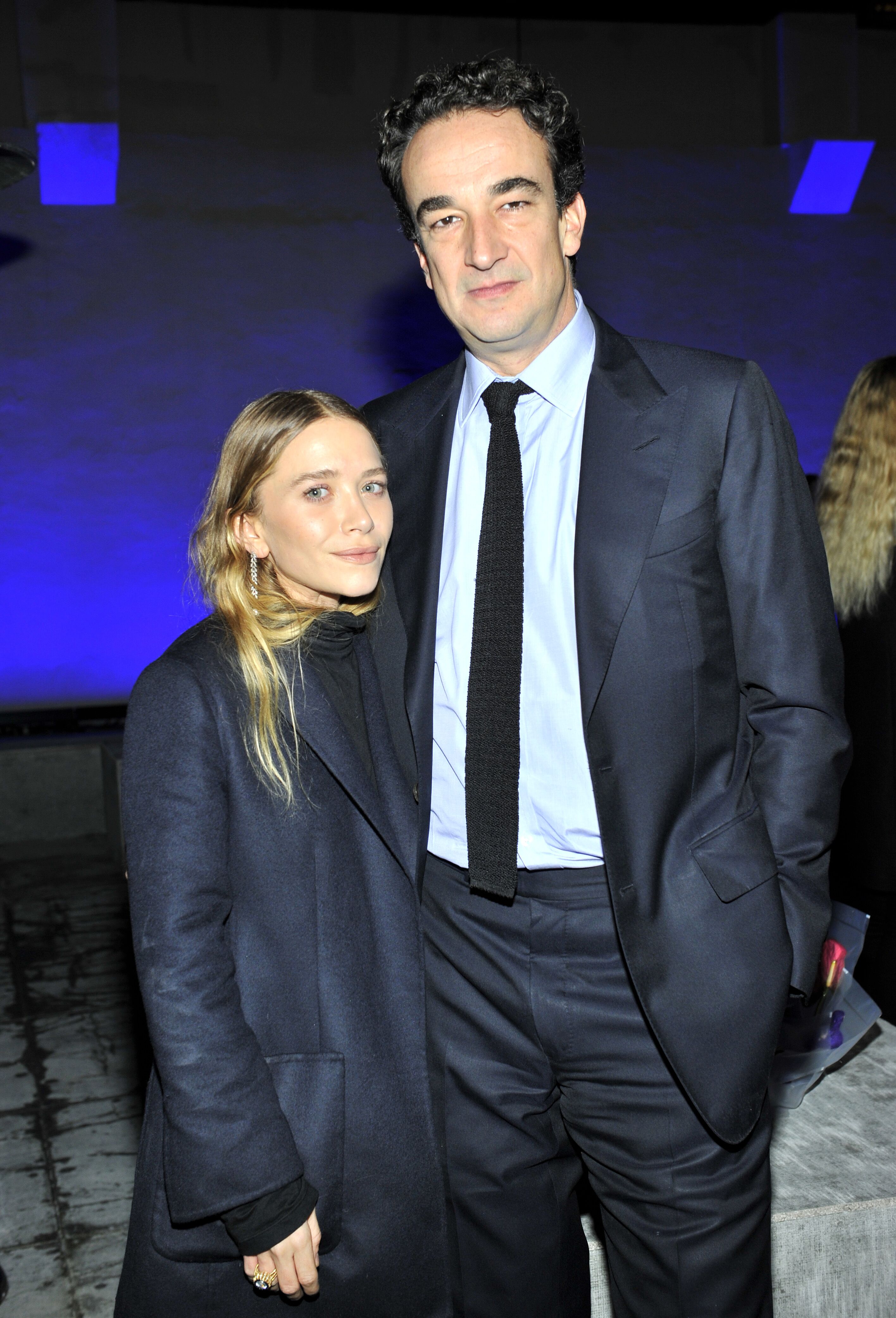 Mary-Kate Olsen and Olivier Sarkozy attend the launch of Just One Eye's Ulysses Tier 1 on December 5, 2014 in Los Angeles, California | Photo: Getty Images
On July 9, 2021, Eisner, who is reportedly a bicoastal artist, took to social media to post a rare photo of Ashley. On July 18, 2021, the couple held hands after dinner at Balthazar in NYC.
Please fill in your e-mail so we can share with you our top stories!