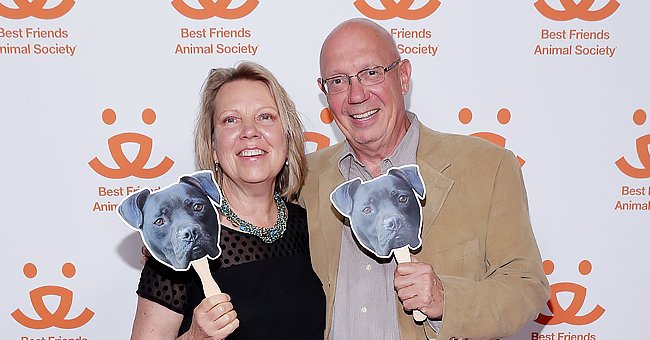 Getty Images
'Law & Order's' Dann Florek's 38-Year Marriage Started with Tough Times When He Earned $1.38 a Week
Dann Florek and his wife have been married for almost four decades, and even though they can now afford "wonderful" dinners, they used to struggle financially.
"Law & Order: Special Victims Unit" star Dann Florek was a starving artist before making it big in the entertainment industry. Even during the most challenging times, his wife Karen stayed by his side.
Now, Florek and Karen have one of the longest-lasting marriages in Hollywood. They never had children, but they have been rescuing dogs for years. Here's what we know about Florek's life and love story.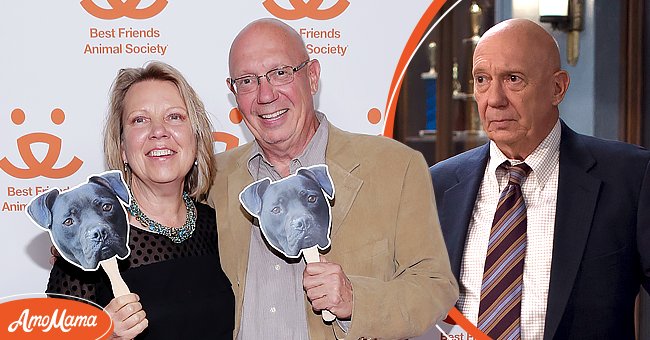 Dann Florek and Karen Florek on March 1, 2016 in West Hollywood, California | Photo: Getty Images
FLOREK'S ROAD TO STARDOM
Born in May 1950, Florek grew up in Flat Rock, Michigan, with his mother and chiropractor father. According to his high school English teacher Carol Runnion, he was one of the popular kids through junior and senior high.
His teachers enrolled him in choral class to keep him in check despite his "cool-guy" image. Florek's fellow chorus members auditioned for roles in "West Side Story" and pressured him into doing it, too. He reluctantly did it and got the part of the gang leader, Riff.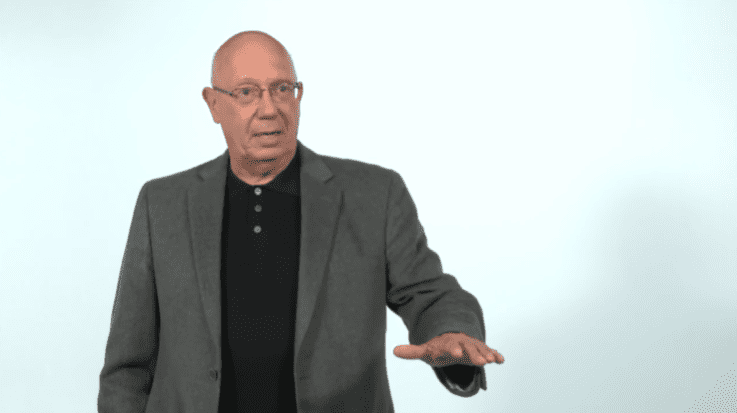 Dann Florek in an interview with People in August 2015 | Photo: YouTube.com/People
The actor confessed that he fell in love with acting as soon as he stepped on stage on the opening night. He then studied math and physics at Eastern Michigan University but got a drama scholarship and starred in university plays. Before graduating, he dropped out of college.
After training at Juilliard, Florek moved to New York and started his professional acting career in the theater, taking roles in "A Midsummer Night's Dream," "The Philanderer," "Chopin in Space," and many other plays.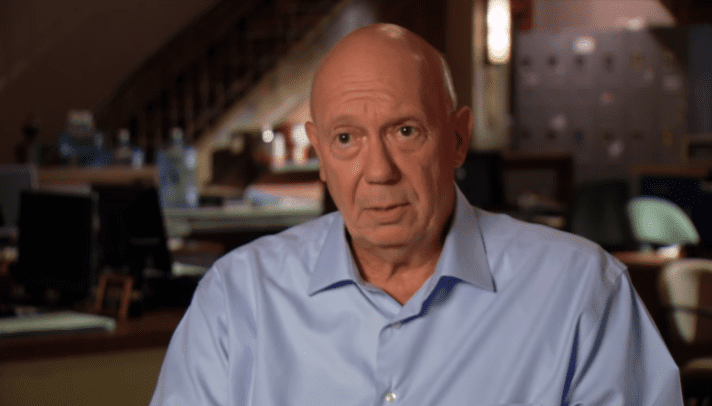 Dann Florek in an interview with Celebs.com in September 2012 | Photo: YouTube.com/CELEBS.com
He had already changed his name from Danny to Dann by that time. Florek revealed he obtained his unusual name when he told a secretary it was time to drop the "Y."
Initially, his new name was "embarrassing" because people would over-emphasize the Ns. When Florek earned people's respect in showbiz, producers started asking for "Dann with two Ns."
After only three seasons, executive producer Dick Wolf let [Florek] go, but it was not his decision.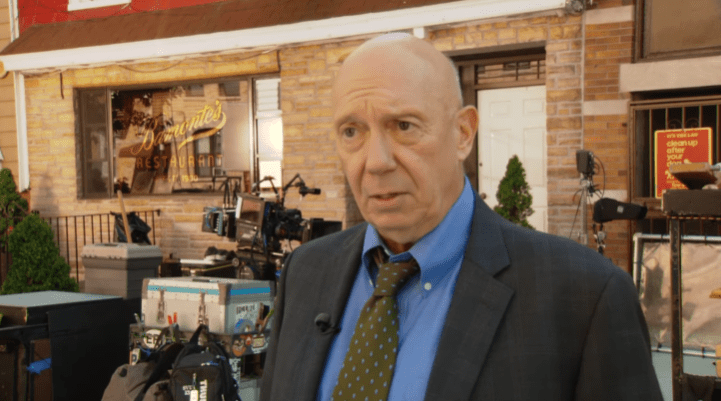 Dann Florek in an interview with ScreenSlam in October 2013 | Photo: Getty Images
In the 1980s, Florek moved to Los Angeles. He worked at the La Jolla Playhouse and Globe Theatre before making his on-screen debut in the 1982's T.V. film "The Country Girl."
Over the years, the actor kept landing roles of down-to-earth, pragmatic officials in T.V. crime dramas, including "Hill Street Blues," "21 Jump Street," "Matlock," and "Almost Grown."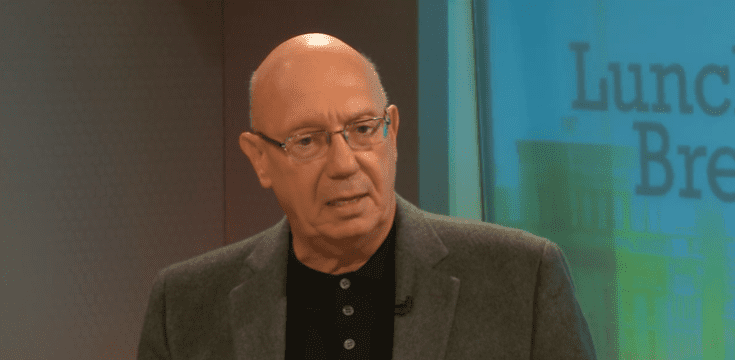 Dann Florek in an interview with Wall Street Journal in July 2015 | Photo: YouTube.com/Wall Street Journal
FLOREK'S BIG BREAK
In 1988, Florek started portraying boring and rich nerd Dave Meyer in "L.A. Law." He appeared three times in his season debut but was eventually promoted to recurring character. He stayed in the show until 1993.
One of his character's main plotlines was his relationship with secretary Roxanne, played by Susan Ruttan. Florek's high school friends and teachers were surprised the most by his performance as a nerd. One of them admitted:
"The one thing none of us would ever expect is for him to portray a nerd. He was as far from a nerd as you could get."
Florek's career skyrocketed in 1990 when he portrayed Captain Donald Cragen in "Law & Order." After only three seasons, executive producer Dick Wolf let him go, but it was not his decision.
Don Ohlmeyer, the former president of NBC West Coast, asked Wolf to fire him because he wanted more female actresses on the show. Wolf and Florek stayed in touch over the years.
In 1999, when Ohlmeyer did not work at NBC anymore, Wolf rehired Florek. He reprised Cragen in "Law & Order: Special Victims Unit" for 14 years and received a Prism Award nomination.
Although Florek left the show in 2013, he made a couple of appearances in 2014 and one more in 2015. He portrayed Cragen again in 2021 for "Law & Order: SVU's" 500th episode. In total, he appeared in almost 400 episodes.
[Florek] and Karen didn't even know what lopping "or chicken" was earlier in his career.
FLOREK'S WIFE, KAREN
Although Florek's acting skills are the main reason for his success, he probably couldn't have become the star he is today without the support of his wife, Karen.
Florek and Karen, a painter who took her husband's last name, met at Eastern Michigan University. They tied the knot in the early 1980s and have been together ever since.
Throughout the years, Florek worked hard to earn millions. Now, he and Karen have nothing to worry about. However, things were not always easy. The actor revealed:
"There were times when she was working, and I was making $1.38 a week. Now we laugh because we might get a $500 check for looping (recording additional dialogue at a later date)."
Florek joked that he and Karen didn't even know what looping "or chicken" was earlier in his career. Now, he spends the money he earns for looping to take Karen to a "wonderful dinner."
The couple has no children, but they have rescued many dogs. He once admitted their pets "enriched" his and his wife's lives in unexpected ways.
Apart from sharing funny posts on Instagram, Florek would also upload photos of his pets. In 2016, he joined forces with Best Friends – an organization focused on saving animals – to encourage his followers to adopt pets.
Florek is not the only "Law & Order" cast member to have a long and successful marriage. In the show's first five seasons, actor Chris Noth, best known as Detective Mike Logan, started dating Canadian actress Tara Wilson in the early 2000s.
He proposed in 2009, one year after their first son, Orion, was born. The couple tied the knot in 2012 in Maui and welcomed their second son, Keats, in February 2020.
In Sam Waterston's case, he has been married twice. His first wife was fashion reporter Barbara R. Johns. They married at Yale University, his alma mater, in 1964 but divorced in 1975 after having one son.
One year later, Waterston married his current wife, Lynn Woodruff. They are still together and share three children: Katherine, Elizabeth, and Graham. Their two daughters are also involved in showbiz.
Please fill in your e-mail so we can share with you our top stories!