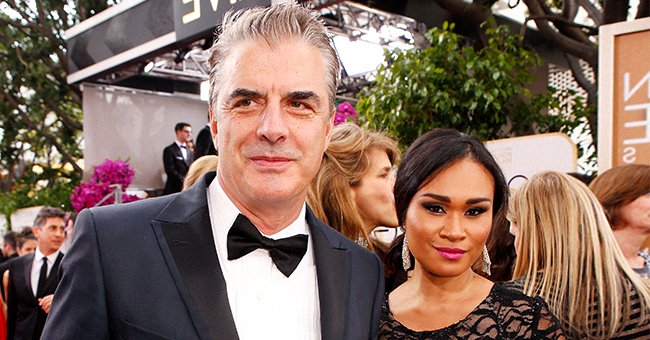 Getty Images
'Law & Order' Chris Noth Raises 2 Biracial Sons with a Wife He Did Not Marry for 10 Years
"Law & Order" alum Chris Noth is the proud and protective father of two biracial sons. However, he and his partner, Tara Lynn Wilson, did not get married until after ten years of dating.
Despite their 27-year age difference, Chris Noth and Tara Wilson started quite early and went to great lengths to keep their relationship private.
While the couple stayed away from the spotlight, they worked together on several occasions, from starring in movies to business partners.
ABOUT CHRIS NOTH
On November 13, 1954, Christopher David Noth was born to Charles James Noth, a marketing-company vice-president and insurance agent, and Jeanne Parr, a news reporter, with her talk show "The Jeanne Parr Show."
His parents separated when he was a child, and he lost his father when he was 11. Noth spent the remainder of his childhood with his mother and three siblings.
He attended an experimental coed school called The Barlow School, which completely changed his life to focus on the arts. After graduation, he studied at Marlboro College in Vermont.
Noth wanted to be a writer or poet but studied English literature and religion. While still in school, he joined the repertory theatre company and first appeared on stage in the play "She Stoops To Conquer."
He went to Yale School of Drama, and before he graduated, he studied with Sanford Meisner at the Neighborhood Playhouse in Manhattan. To make ends meet, Noth worked as a waiter in different restaurants.
In 1985, Noth had graduated with a Masters of Fine Arts, and because the theatre was his first love, he told his agent he would not do television. Unfortunately, roles were slow to come, and he had to do television to survive.
In 1988, he filmed a pilot for "Law & Order" as NYPD's homicide detective Mike Logan. He became the last original cast member to leave the series in 1995.
Three years later, he reprised his role for the TV movie "Exiled: A Law & Order Movie." While Noth appeared in films and series, his stage career also blossomed.
In 2000, Noth made his Broadway debut when he played the role of Senator Joseph Cantwell in a revival of Gore Vidal's "The Best Man" at Virginia Theatre.
Between 1998 and 2004, Noth established himself as a romantic comedian when he played the role of Carrie Bradshaw's on-again, off-again boyfriend "Big" on "Sex and the City."
In 2005, he returned to the role of Mike Logan on "Law & Order: Criminal Intent" and played the role for another three years. Noth has also starred in other series like "The Good Wife," "Tyrant," "The Equalizer," among others.
In 2001, he won the World Theater Award - Best Broadway Debut for "The Best Man," In 2015, he was named GQ International Icon Of The Year.
Noth is also a businessman interested in the entertainment side of the business. He co-owns several clubs and is a majority-stake owner of Ambhar Tequila.
HOW NOTH MET HIS WIFE
The couple met in 2002 while Tara Wilson was working as a bartender at "The Cutting Room," a music club, which Noth co-owns with Steve Walter.
Besides being a bartender, Wilson is also an actress who went to New York City to pursue acting, and she graduated from the American Academy of Dramatic Arts.
After their first meeting, Noth and Wilson realized they were compatible, beginning their fairytale love. The actress, who starred in an episode of "Law & Order: Criminal Intent" in 2004, is also a businesswoman.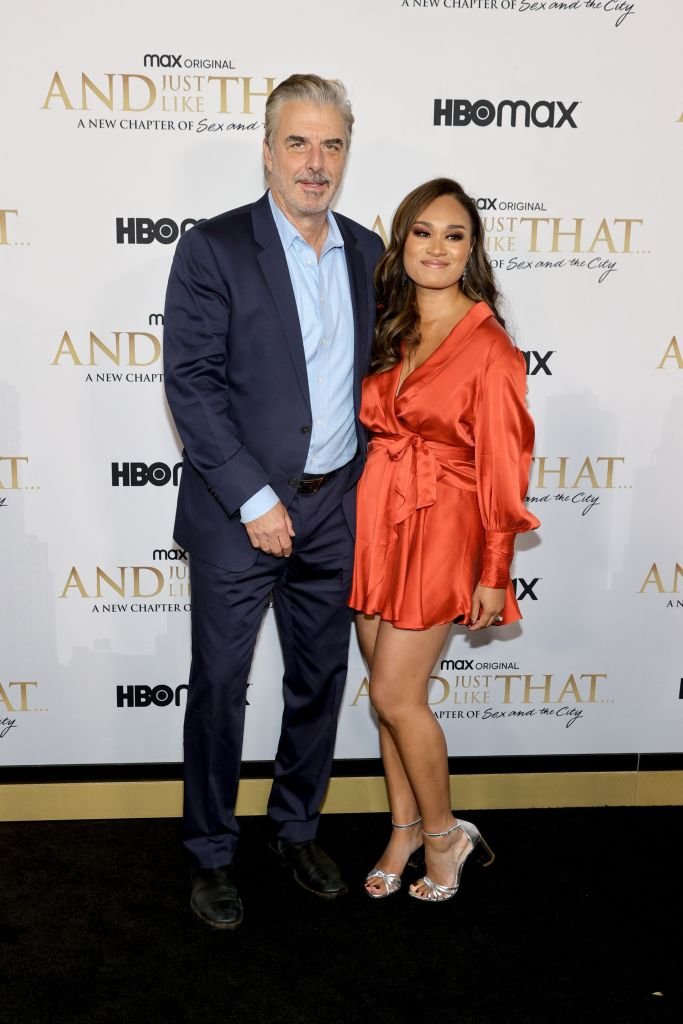 Chris Noth and Tara Wilson at the HBO Max's "And Just Like That" New York Premiere on December 08, 2021, in New York | Photo: Getty Images
Noth and Wilson co-own the tea house "Once Upon a Tea Cup" in Windsor, Ontario. The couple, who now have two children, got married after ten years of dating.
Even though Wilson has continued to act on stage in productions, very little is known about her because she and Noth are very protective of their private life.
Noth revealed that he sees no value in exposing his family. Over the years, he has had to develop a talent for avoiding paparazzi. He would rather not live his life for the cameras like other celebrities.
Noth and Wilson got engaged in 2009 after they had their first son. In 2009, they starred side-by-side in the indie film "Frame of Mind." It wasn't until April 6, 2012, that they got married.
NOTH'S PRIVATE WEDDING AND INTERRACIAL RELATIONSHIPS
Noth and Wilson both wanted a private ceremony, and they were even shocked that their wedding pictures even went out. They were married in an intimate Hawaiian setting in Maui.
The wedding took place in front of just ten people at the luxurious oceanfront estate on Makena Beach while their son Orion served as the ringbearer.
Noth feels like having to put his life out there on magazines is gross. He tries to put a wall around his family and relationship. Also, being married to an African American-Filipino, his interracial relationship sometimes takes center stage.
He had sometimes gotten hate mails and letters telling him not to show up in some locations with his wife. He believes there are sick people worldwide, and he tries to ignore them and prays they get better.
RAISING TWO BIRACIAL SONS
Raising two biracial sons means Noth is looking forward to a world where many people are like his sons. He wants a naturally evolved world, and there is no black and white.
In January 2008, Noth and his then-girlfriend welcomed their first son, Orion Christopher, in Los Angeles and were thrilled to be first-time parents.
In February 2020, their family size increased as they welcomed their second son named Keats. The couple had announced their pregnancy in September of the previous year.
With having children, Noth has had to think of protecting them more. He divides his time between New York and Los Angeles, where he lives in the suburbia because of the peace.
He didn't want to live in a place that is flocked with paparazzi because that's not the kind of life he wanted his children growing up.
Please fill in your e-mail so we can share with you our top stories!