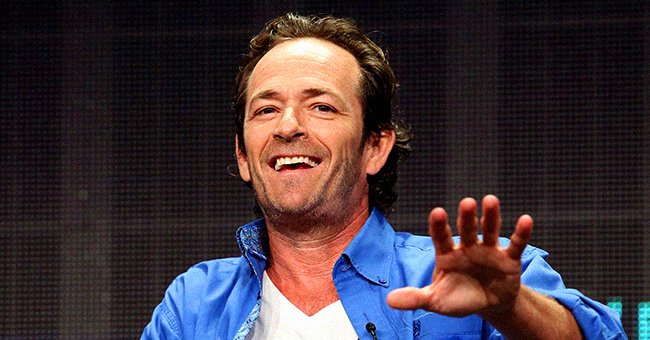 Luke Perry | Jack Perry | Sophie Perry | Source: Instagram.com/boy_myth_legend | Getty Images | Instagram.com/lemonperry
Luke Perry Would Have Turned 56 Today – His Grown-up Children's Paths Led to Careers Away from the Spotlight
When actor Luke Perry died, he left behind two grown children. One of the star's children ended up joining the exhilarating sport of wrestling, while the other one mainly stayed out of the spotlight.
Luke Perry was best known for his roles on television series like "Beverly Hills, 90210" and "Riverdale." Besides his acting career, the late star was also a loving father to two children - Sophie and Jack Perry.
Both children are now grown-ups, and they've made their own paths in life. Below we get to know more about them, what they're doing with their lives, and the bond they shared with their father.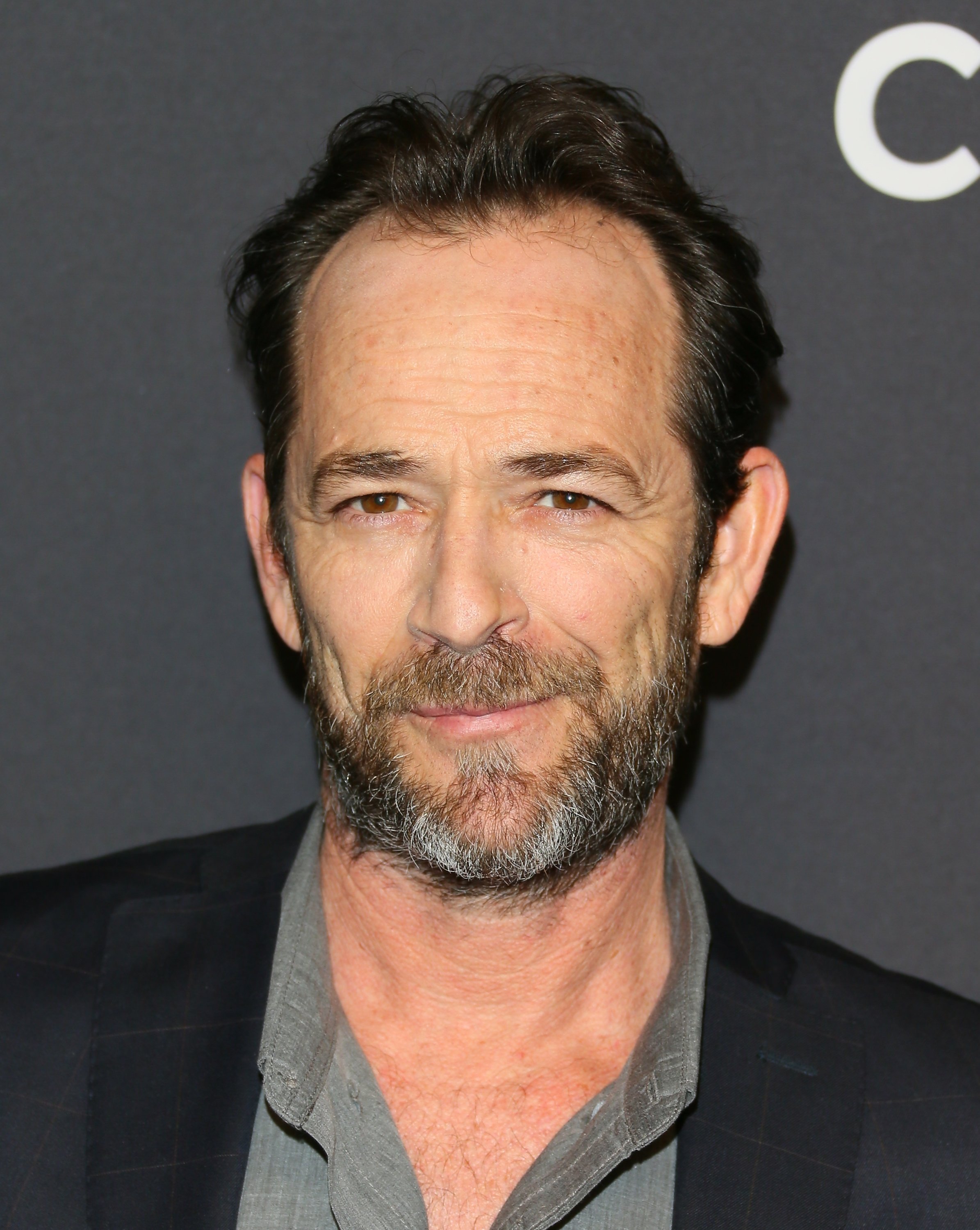 Luke Perry at The Paley Center For Media's 35th Annual PaleyFest Los Angeles - "Riverdale" on March 25, 2018, in Hollywood, California | Source: Getty Images
Luke's son and daughter have each chosen their own paths in life and are generally private people, but his son, Jack, is a wrestler who lives a more public life than his sister.
Jack Perry's Career
Luke and his former wife, Rachel "Minnie" Sharp, are the parents to Jack, now 25. Instead of following in his father's footsteps career-wise, the young man started pursuing a professional wrestling career as a high school senior.
Jack, who is not a fan of his father's show, "Beverly Hills, 90210," actually started taking an interest in wrestling while watching WWE programming and seeing the Boogeyman eat worms.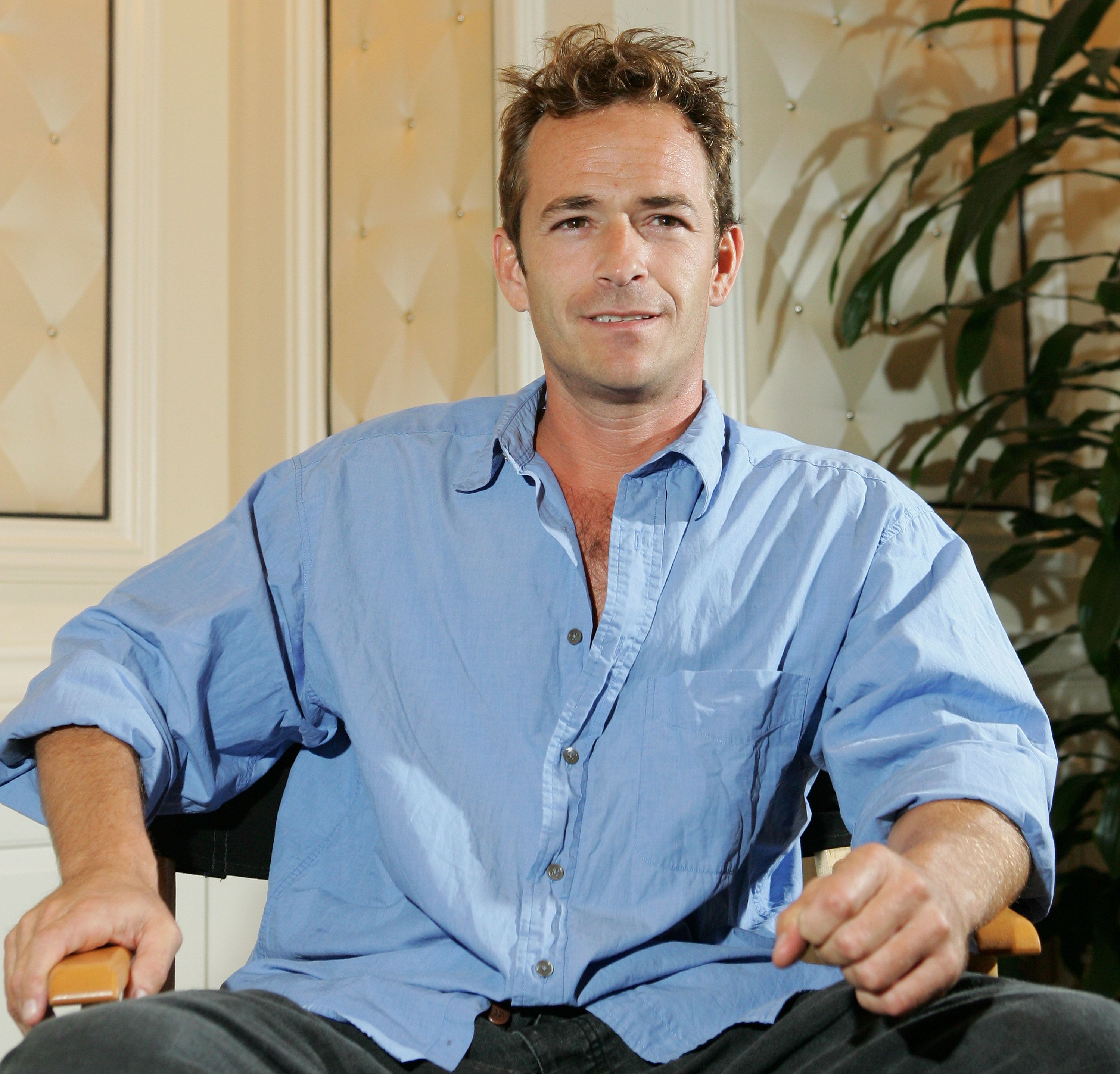 Luke Perry poses at the Video Software Dealers Association's annual home video convention on July 26, 2005, in Las Vegas, Nevada | Photo: Ethan Miller/Getty Images
He spent one year in college and tried film school, but he was more interested in stunt work and ended up as a professional wrestler instead. In the wrestling ring, he's known as "Jungle Boy," which is a Tarzan-like character.
However, he initially went by Nate Coy, one of his other favorite fighters, but then the announcer gave him the nickname "Jungle Boy Nate Coy." Jack hated the name but ended up warming up to it and then dropped the "Nate Coy."
Making His Way
According to Sports Illustrated, Jack ensured that his career choice didn't overshadow his father's success. He once confessed that his family was a part of him but that he was trying to make his way.
Luke's son explained that he didn't want to use his father's fame to succeed and wanted to make his own successes. One of the people he trains with is his late father's longtime friend, David Arquette.
Jack also revealed the best advice that his father ever gave him was not to do with either of their careers, but rather it had to do with how the young man should treat other people. However, Jack realized the advice applied to all areas of his life.
When talking about his father's advice, Jack said that his parent told him that he should practice patience and being kind. He quoted:
The most important thing you can do is to be as nice as you can to as many people as you can. And I think, whether it's work or just your life or whatever, I think it's just a good kind of thing to live your life by."
Jack's Dating Life
A few weeks before June 2021, there had been rumors that Jack was seeing someone special. Since then, the All Elite Wrestling (AEW) athlete has confirmed his relationship with fellow wrestler Anna Jay, 23.
Via Instagram and Twitter, Jack shared a photo of him kissing Jay in June 2021. The image appeared to be taken in Jacksonville, Florida, outside of the TIAA Bank Field and confirmed the rumors.
Sophie Perry
Luke's other child, Sophie, is also shared with his ex-wife, Sharp. The "Riverdale" actor and the "Teen Wolf Too" actress were married in 1993 before separating in 2003.
Luke's daughter, who stays out of the spotlight, took her father's death quite hard. After the star passed away in March 2019 after suffering a massive stroke at age 52, she mourned his death via Instagram.
Dealing with Criticism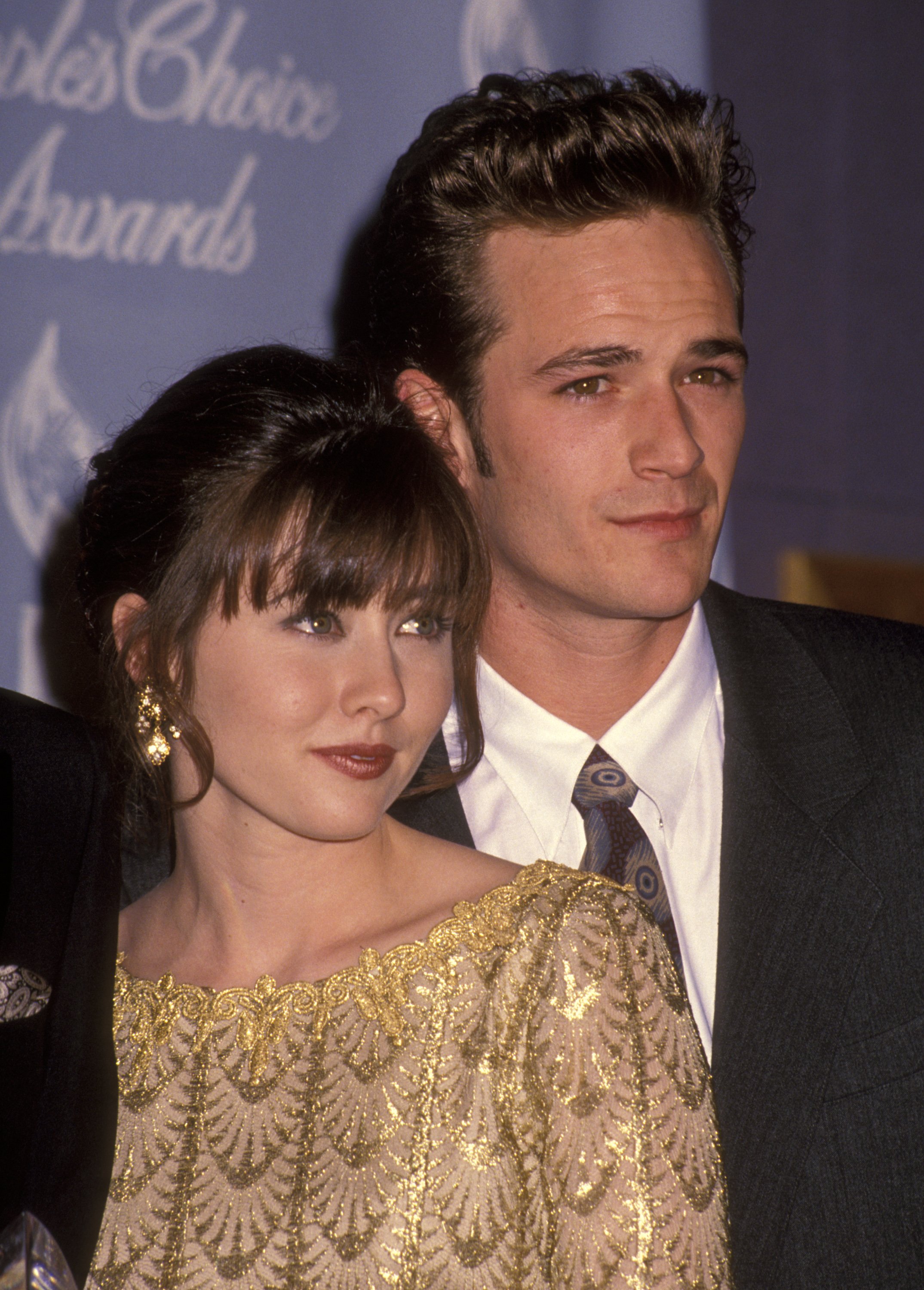 Shannen Doherty and Luke Perry at the 18th Annual People's Choice Awards, Universal Studios, Universal City | Source: Getty Images
However, she noted that she wouldn't hole up in a room crying all day until people on the internet felt it was now appropriate to do otherwise. She said those who knew her father knew he wouldn't have wanted her to.
A Supportive Father
In December 2020, People shared a report by ProWrestlingSheet.com that revealed how Luke had once attended his son's wrestling matches. The late star attended the Los Angeles match when Jack wrestled for Underground Empire Wrestling.
Luke's [Perry] daughter [Sophie Perry] noted how it was different especially because it was happening in the public eye.
In March 2019, Luke's former "Beverly Hills, 90210" co-star, Shannen Doherty, recalled how fondly the late star had spoken about his children. She said he loved his family and often talked about how proud he was of them.
Paying Tribute to Luke
A few days after Luke died, Jack took to social media to pay tribute to him. The wrestler noted how his late father had been a lot of things to other people, but to him, he was just his "dad," adding:
"I've learned so much from you, and my heart is broken thinking about everything you won't be here for."
The day after the actor's death, Sophie shared a lovely photo of her and her father as a tribute. She thanked everyone for the touching messages and confessed she didn't know what to do with the loss.
Luke's daughter noted how it was different, mainly because it was happening in public. She asked her father's fans to bear with her and to know she was grateful for the love.
Please fill in your e-mail so we can share with you our top stories!