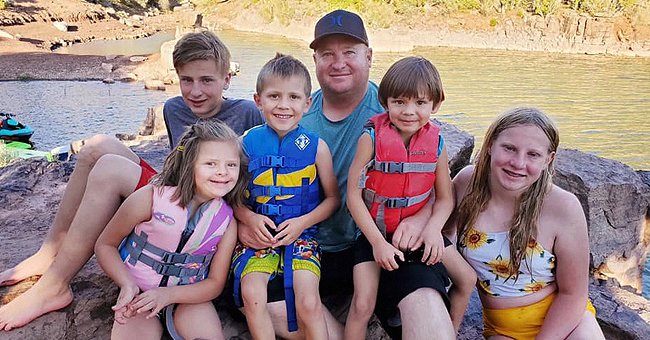 facebook.com/PeanutAndersen
Single Dad Adopts Three Siblings Who Lived in 16 Foster Homes for Four Years
A single father with three biological children opened his heart and home to three siblings who had been placed in 16 foster homes since 2016.
Not every kid is lucky to grow up in a safe, loving, and supportive home. The children who spend time in foster care hardly know what a strong and caring family system feels like.
Every child deserves to have affectionate parents and a conducive environment. Astonishingly, the world is full of kind-hearted people who can brighten up children's lives, giving them what they deserve and much more.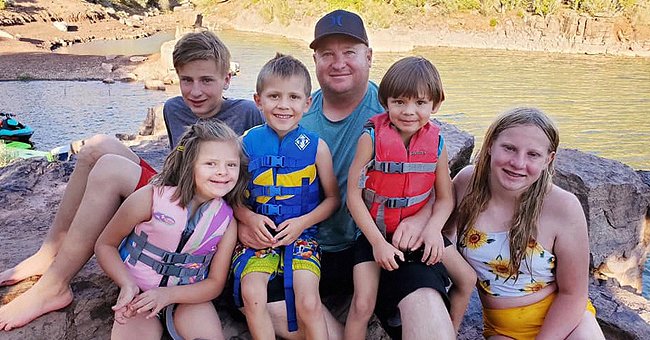 Darryl Anderson pictured with his children. | Photo: facebook.com/PeanutAndersen
THE DOTING SINGLE DAD
Darryl Anderson from Vernal, Utah, was a single father with three children from a previous marriage. After getting his grown-up kids' blessings, he decided to adopt some more. It was then that he learned about the story of three siblings. He told KSL News:
"There are kids out there in this world who don't have a place to call home. When Christmas comes, where do they go?"
Miquel, 4, Willis, 6, and 9-year-old Navaeh had been in foster care since 2016. Sadly, the three siblings had a rough childhood and couldn't find a suitable family to take them in.
A LIFE FULL OF STRUGGLES
While kids need a stable and loving environment to grow up, the three siblings had endured a life of constant change. They were closely knit and got along well, which kept them going despite the odds.
The doting dad expressed that he wanted his children to forget the past and create their own future.
Even worse was that the kids had lived in 16 foster homes in four years and never had a place they could call home. When Anderson discovered the nightmare they had lived, his heart couldn't take it.
WELCOMING THREE ANGELS
The single dad knew what he had to do to change their dire situation. Without second thoughts, he welcomed the three siblings into his family in 2020. Regarding the adoption, Anderson shared:
"One of my main motivations is, I feel, like the saying says, because I have been given much, I too must give."
Miquel, Willis, and Navaeh couldn't believe they finally had a place to call their forever home and a dad who loved them wholeheartedly. After going around from one foster home to another, the kids had found a stable home environment.
WE LOVE YOU, DAD
In a short time, Anderson developed a profound bond with the kids. The three siblings never miss a chance to tell their dad that he's loved. In a special feature story by KSL News, the siblings told Anderson:
"We all love you more than the earth. It's because you're a good dad. We love you so much".
The doting dad expressed that he wanted his children to forget the past and create their own future. As a single father, Anderson has set an example, inspiring other families to open their hearts to kids in foster homes. Truly heartwarming!
Please fill in your e-mail so we can share with you our top stories!