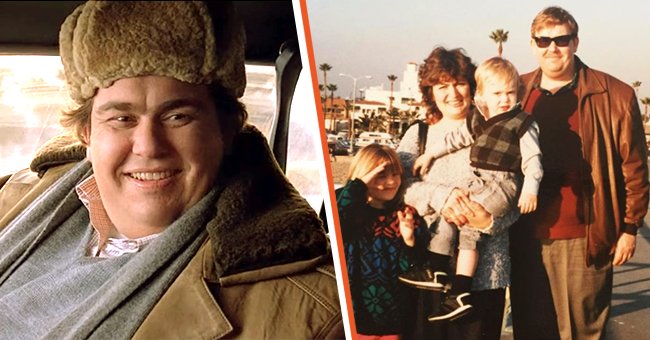 John Candy | John Candy and his family | Source: Instagram.com/chriscandy4ever | Youtube.com/JoBlo Movie Clips
John Candy's Kids with Woman He Met on a Blind Date Are All Grown-up & Follow in His Footsteps
John Candy's death was untimely, but he lived an extraordinary life, and it continues to resonate with his two grown-up kids, who already follow in their famous dad's footsteps.
John Candy was a gifted performer, always able to thrill his audiences, but was also conscious about helping people around him. Sadly, he did not live until old age.
The megastar battled with some health issues during his lifetime but created some long-lasting memories that remained with his loved ones.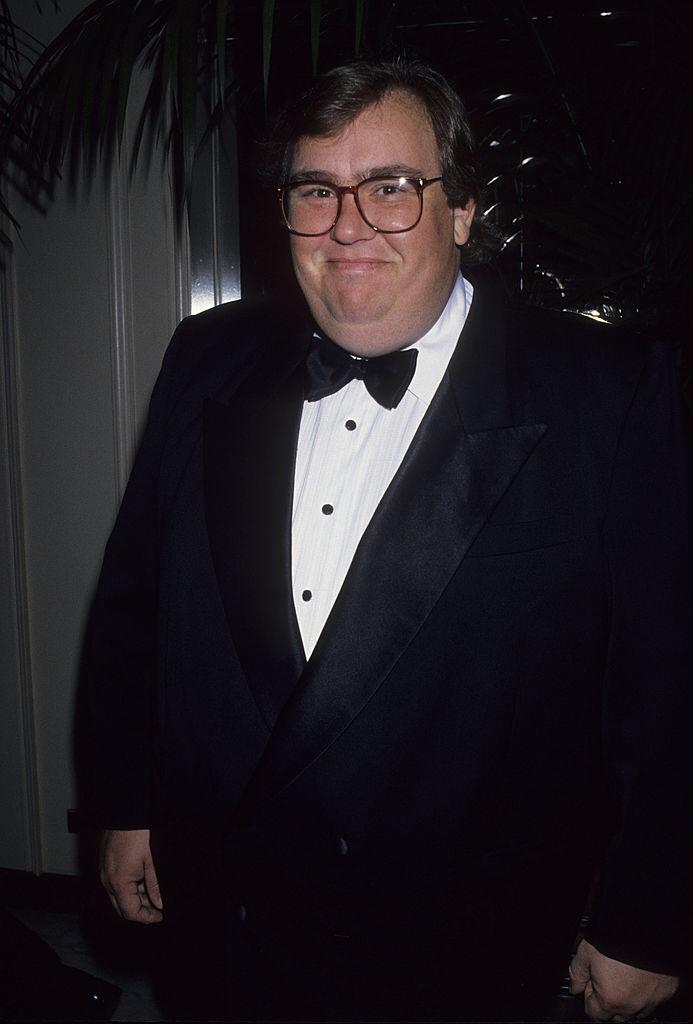 Actor John Candy attends 'American Ireland Fund Gala Dinner' on November 11, 1992 at the Beverly Wilshire Hotel in Beverly Hills, California. | Source: Getty Images
Candy fell in love with a woman he met on a blind date and went on to establish a sweet relationship with her. It did not take long for the pair to exchange marital vows and grow a family, including two kids who have followed in their dad's footsteps.
John Candy was incredible at making TV appearances in films and comedies. He worked on forty-four films throughout his lifetime but left an overwhelming impression spanning decades among other entertainers.
The actor was born in Canada, lost his dad at a young age, and was on the path to becoming a professional footballer until he sustained an injury. Candy later redirected his compass to acting and journalism.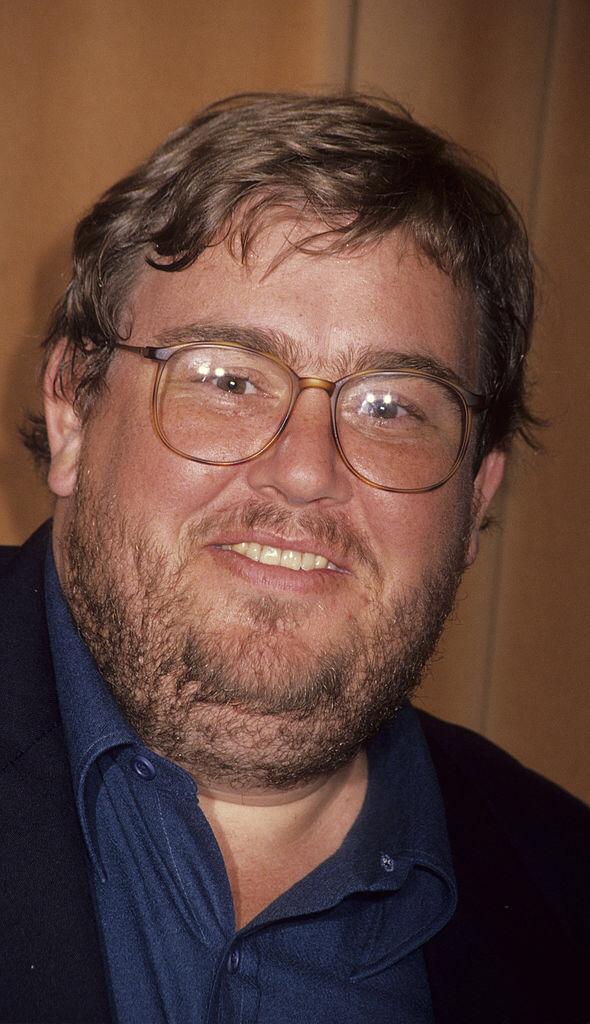 John Candy attends 'ShoWest '91 Convention' on February 7, 1991 at Bally's Hotel and Casino in Las Vegas, Nevada. | Source: Getty Images
His film credits include "Splash," "Planes, Trains & Automobiles," "Uncle Buck," "Home Alone," "JFK," "Cool Runnings," and "Wagons East," his last film before his demise.
THE LOVE OF JOHN CANDY'S LIFE
Candy did not plan to fall in love when he did, but he was scheduled to go on a blind date with a woman known as Rosemary Margaret Harbor. Shortly after their outing, the actor reached out to her and requested that she help him with a script.
By 1979, the pair became husband and wife. Rosemary, who resides in Los Angeles, only shares the intricacies of her love affair with her kids and close friends.
She was never in showbiz but tried to help her husband when he needed her to. While Candy was confident about his talent on stage and made people laugh, he never liked watching movie premieres or reviewing his performance.
So whenever a new project dropped, his wife would attend screenings and give feedback on how well the fans received it.
Following Candy's death, the mother of two focuses on her career and is doing excellent as a ceramics expert. According to her Instagram bio, she is into material arts and designs, with a studio based in California.
WHO ARE THE ACTOR'S KIDS?
Candy and Rosemary's kids are Jennifer and Christopher. Their daughter Jennifer is already a mother to a child named Finley. She also describes herself as an "actor and artist." Jennifer thousands followers, who she thrills with hundreds of posts.
Christopher, her baby brother, has fewer followers, with thousands posts on his Instagram page. According to his self-description, he wrote:
"I act and play music. Catch me on a run."
Candy's mini-mes did not have him around for long, but they managed to immerse themselves in entertainment, thanks to genes, their talents, the lessons they picked up from the deceased, and what they learned about his lifestyle.
The siblings explained that they tried to harness their talents and eventually used their famous last name to their advantage when bagging a few roles.
The iconic entertainer passed away at age 43 after suffering from a heart attack.
They mentioned that their unique skills and affiliation to Candy had given them an edge. But that is not all. They are also their dad's look-alikes! Christopher can easily pass for a clone, and he has been confused as Candy's younger brother over the years.
On the other hand, his sister is often referred to as the female version of her dad. She shares his facial features, laugh, and passion.
Years after his death, the Candy siblings admitted that their dad battled with weight problems for most of his life, and it was not an issue hidden from them.
They explained that many criticized his weight and thought he was careless, but he was conscious of his size. Candy also made his children aware of a family pattern.
His dad and brother had died from a heart attack, so he struggled to avert the generational curse by employing personal trainers and dieticians.
JOHN CANDY'S LAST WORDS TO HIS CHILDREN
Candy's last film was in 1994's "Wagons East." His kids confirmed that he was not his bubbly self while filming. One memory that stuck with them over the years was that their dad looked rather tired while filming.
The "Wagons East" star had also spoken to his kids and whispered the words "I love you" to his then 14-year-old daughter and then 9-year-old son.
Christopher maintained that he holds the words dear, while his sister confessed that she was a bit distant during their last conversation but acknowledged his last words.
WHAT KIND OF MAN WAS JOHN CANDY?
The iconic entertainer passed away at age 43 after suffering from a heart attack. Despite his untimely end, his kids continue to honor his memory.
They remember Candy as a committed actor who always put in a bit of his real self into his roles. According to Jennifer, he was a lovable businessman with great family values, had a soft spot for animals, and worked with charities.
While describing her dad, she said: "My dad loved bringing home animals, and my mom was such a trooper because she is allergic to dogs and cats...We had cows." The actress added:
"He was constantly working with some sort of charity...He liked to make people laugh and feel good. And with certain kinds of charity work, especially with kids, he could do that, and that made him feel good."
Following his legacy, his kids are constantly in awe of him, and they maintain that their dad is not "really gone." Jennifer and Christopher say they still look through his photos and other files, which gives them a feel of his presence.
Please fill in your e-mail so we can share with you our top stories!
The information in this article is not intended or implied to be a substitute for professional medical advice, diagnosis or treatment. All content, including text, and images contained on news.AmoMama.com, or available through news.AmoMama.com is for general information purposes only. news.AmoMama.com does not take responsibility for any action taken as a result of reading this article. Before undertaking any course of treatment please consult with your healthcare provider.