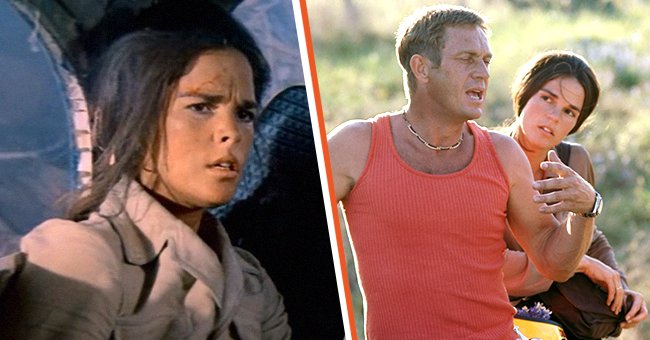 YouTube/Trailer Chan | Getty Images
Ali Macgraw 'Always Thought' Steve Mcqueen Would Leave Her after She Left Her Spouse for Him
Ali MacGraw and Steve McQueen were involved in a public affair while she was married to Robert Evans. Evans and MacGraw divorced, and she married McQueen afterward. Find out about their love story.
Ali MacGraw is an American actress and activist known for her role in the 1969 movie "Goodbye, Columbus" for which she won the Golden Globe Award for Most Promising Newcomer.
She also starred in the 1970 film "Love Story," which earned her an Oscar nomination for Best Actress and a Golden Globe Award for Best Actress in a Motion Picture – Drama.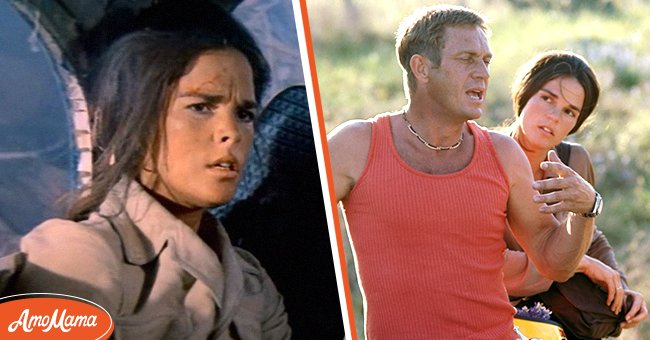 American actress Ali MacGraw on the scene of a movie [left] American actor Steve McQueen (1930 - 1980) with his girlfriend, actress Ali MacGraw, circa 1972. [right] | Photo: Getty Images
Some other popular films she has starred in include "The Getaway," "Convoy," "Players," "Just Tell Me What You Want," and the TV miniseries "The Winds of War." In 1991, she published an autobiography titled "Moving Pictures."
MacGraw has been married thrice in her lifetime. In 1962, she married Robin Hoen, who she dated for five years. However, they divorced a year and a half after their marriage.
On October 24, 1969, she tied the knot with movie producer Robert Evans. The couple shared a son Josh Evans, an actor, director, producer, and screenwriter born in January 1971.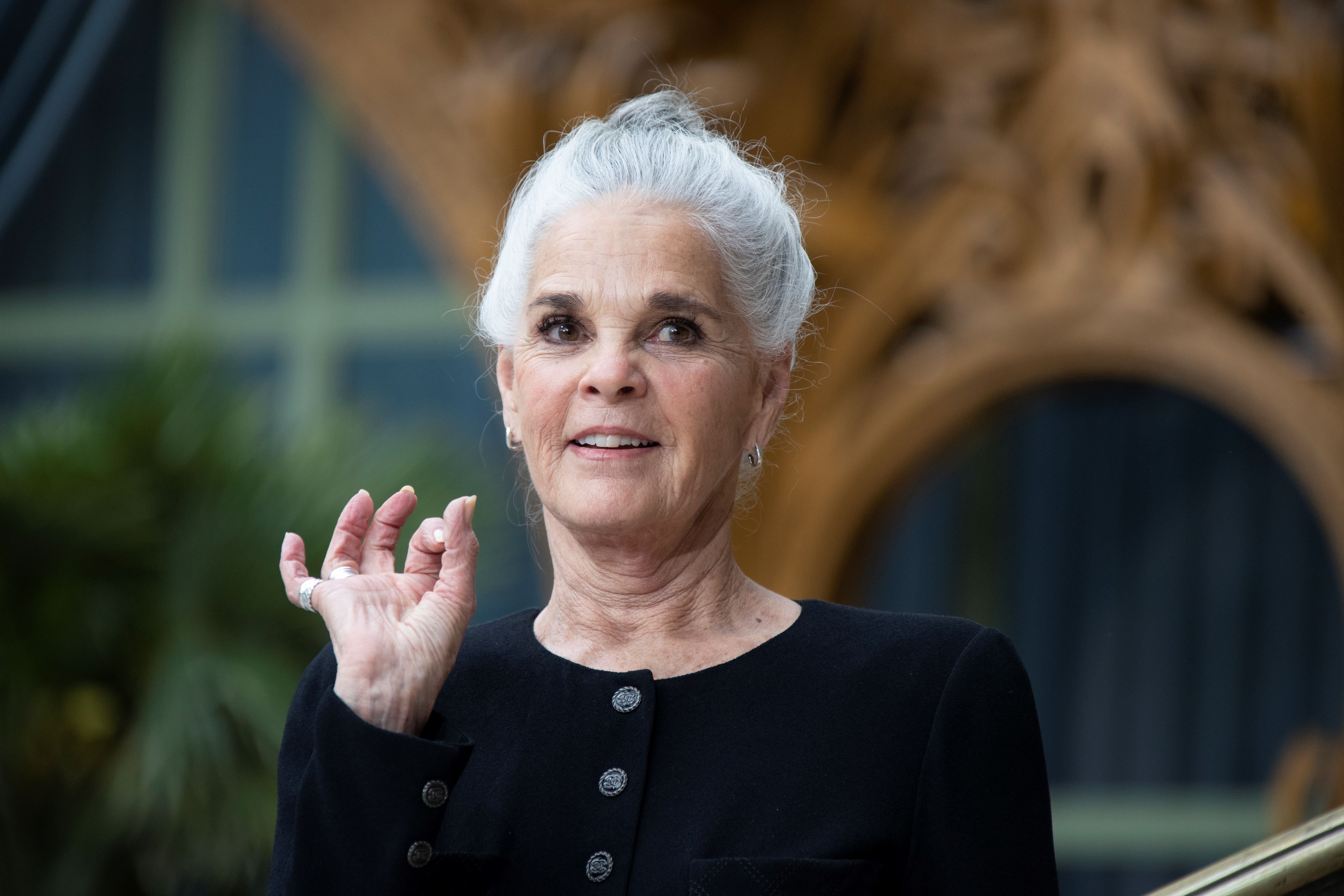 US actress Ali MacGraw poses during the photocall prior to the 2020 Chanel Croisiere (Cruise) fashion show at the Grand Palais in Paris on May 3, 2019. | Photo: Getty Images
MacGraw married for the third time in 1973, a year after divorcing Robert. Her third marriage was to actor Steve McQueen. McQueen and MacGraw's relationship lasted for only five years as they divorced in 1978. However, she wished they had grown old together.
During a 2018 chat with People, MacGraw reflected on her relationship with McQueen, who died of a heart attack following surgery on November 7, 1980. She said:
"This was a man who could walk into any room and man, woman, and child all would go, 'Whoa, what's that?' And I was no exception."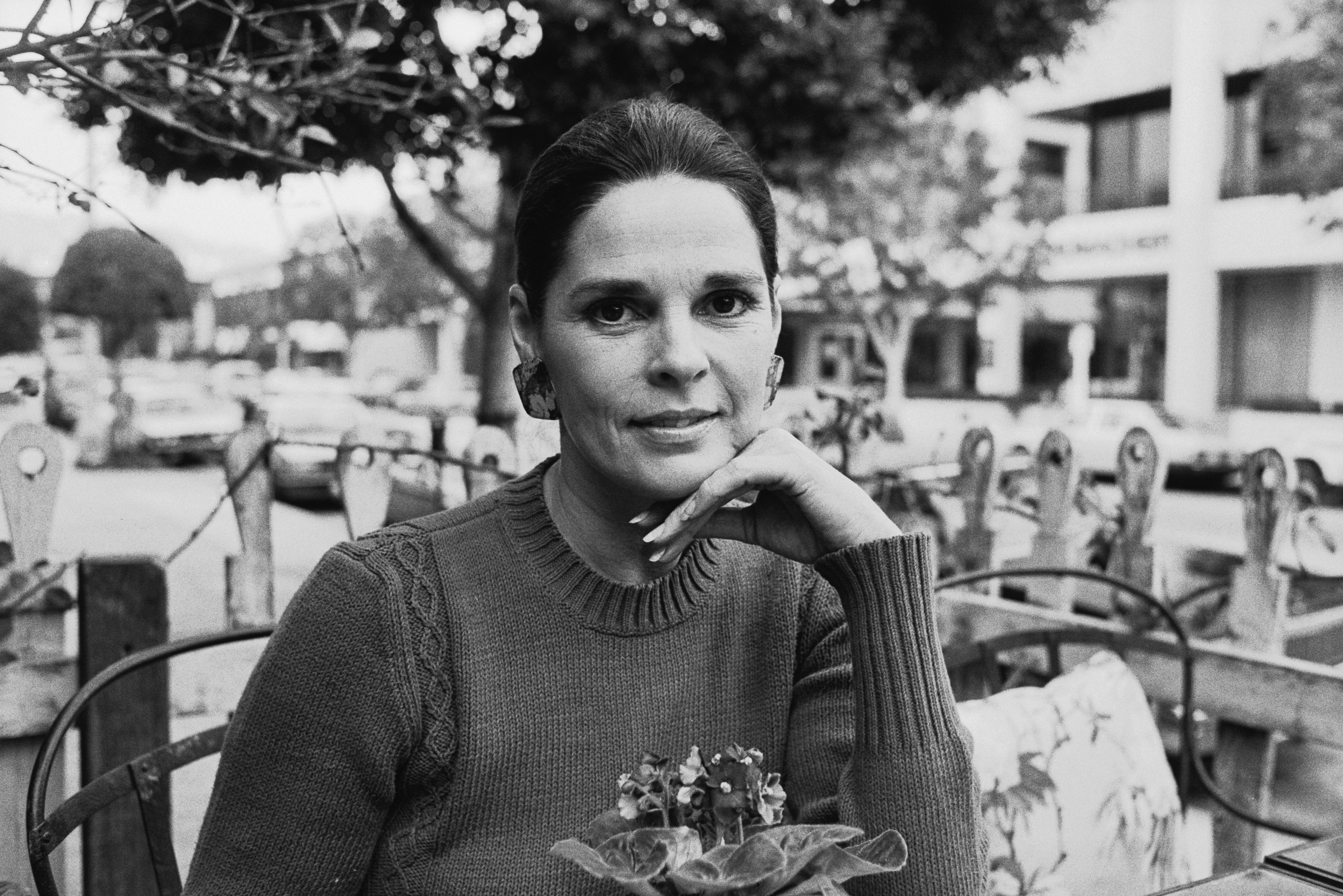 Actress Ali MacGraw, wearing a knitted jumper, as she supports her chin on her hand, 6th February 1985. | Photo: Getty Images
MacGraw said McQueen was incredibly attractive but also had a dangerous side as he was a bad boy. She said of their relationship:
"I wish we had both grown old sober. There were wonderful days and dreadful days. I'm not a victim in any way. There were many times that were just wonderful."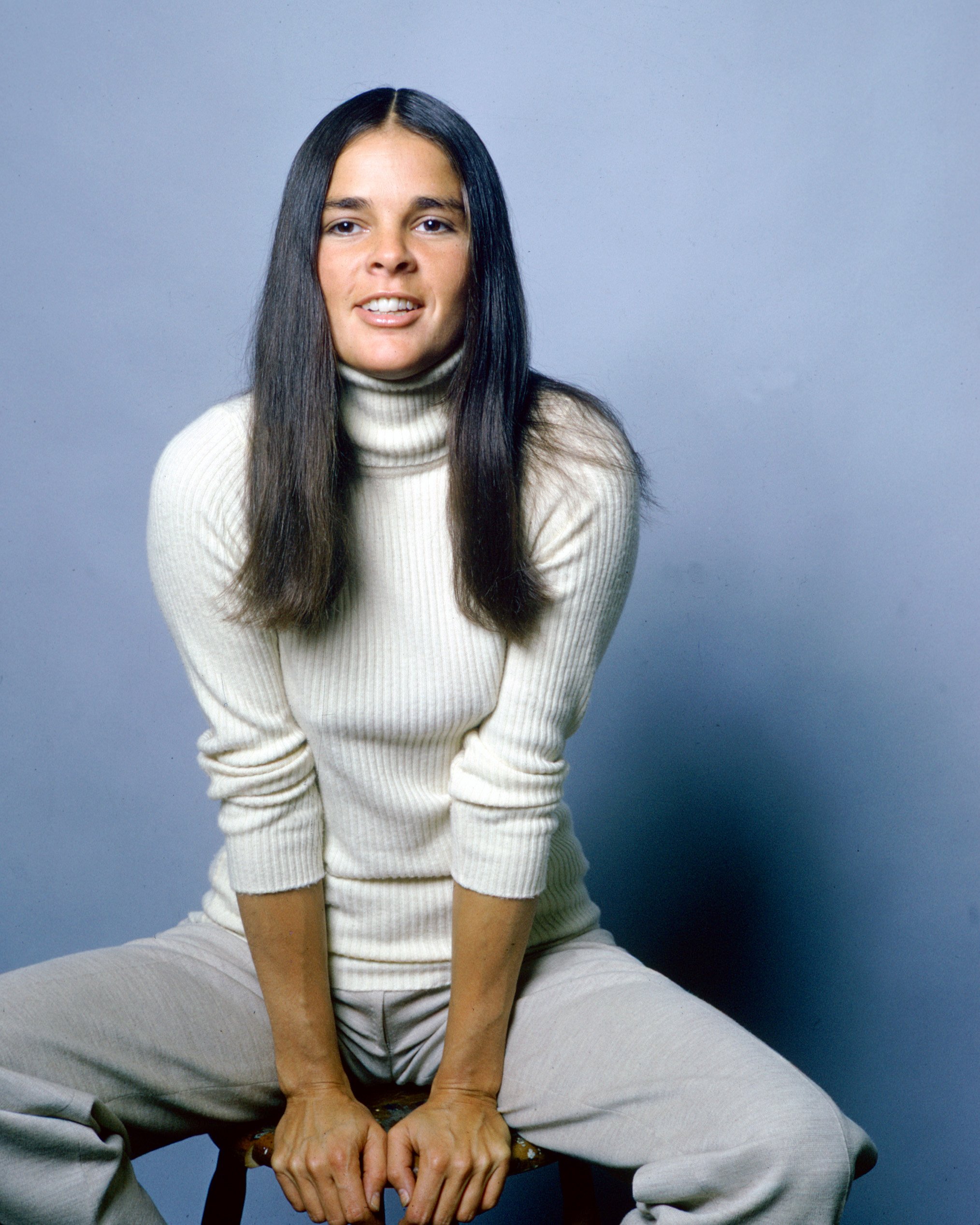 Ali MacGraw, US actress, in a publicity still for the film 'Love Story', USA, circa 1970. | Photo: Getty Images
It is understandable why MacGraw would feel that way about McQueen, for theirs was an epic relationship that started most awkwardly and controversially.
MacGraw and McQueen met while filming "The Getaway," a film she initially did not want to do. Then, she was still married to Robert, who urged her to do the movie to stretch her beyond preppy roles.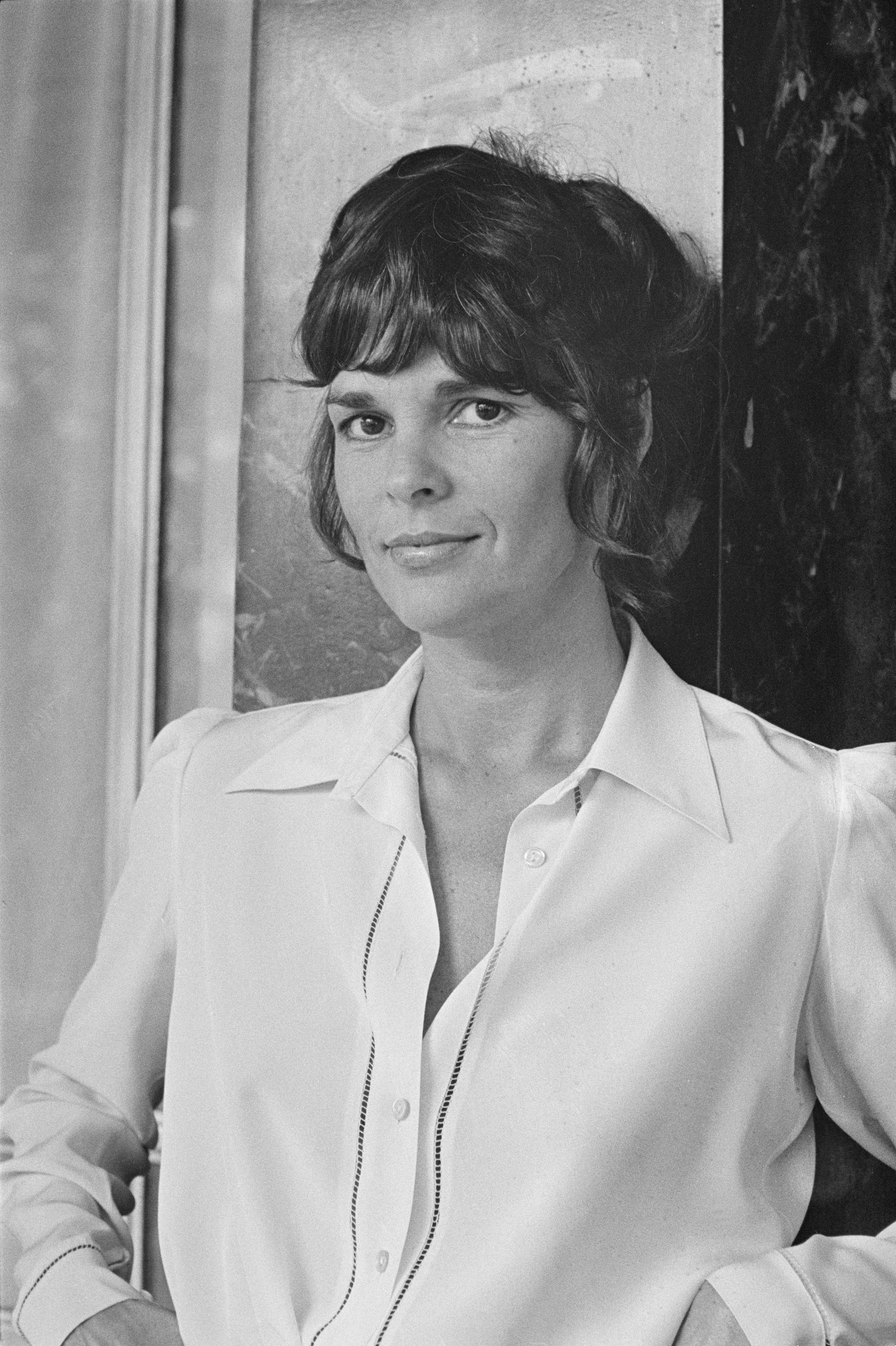 American actress, model, author, and animal rights activist Ali MacGraw, UK, 18th June 1979. | Photo: Getty Images
However, she did not want to be separated from her baby son, Josh, and was also apprehensive. Eventually, MacGraw did the movie.
"The Getaway" brought McQueen, the biggest movie star in the world then, and MacGraw, who was then America's most prominent female star, together.
MacGraw said she was never able to experience that type of renewed friendship with McQueen.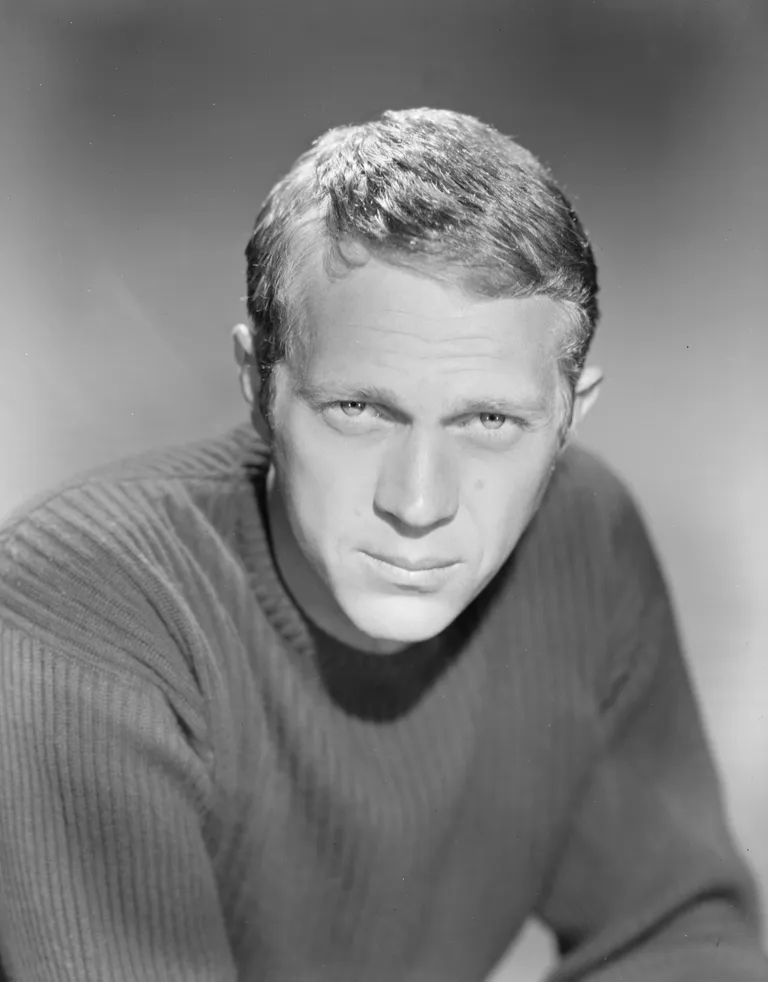 Portrait of American actor Steve McQueen, circa 1960. | Photo: Getty Images
During a chat with Vanity Fair, MacGraw recalled a particular spring day in 1971 when McQueen visited her and Evans to discuss "The Getaway."
She recalled sitting in the projection room and seeing McQueen on the other side of the swimming pool. She was amazed as she admired his extraordinary blue eyes. She confessed:
"I was just electrified. That's scary. It's very visceral. The brain isn't involved in that moment."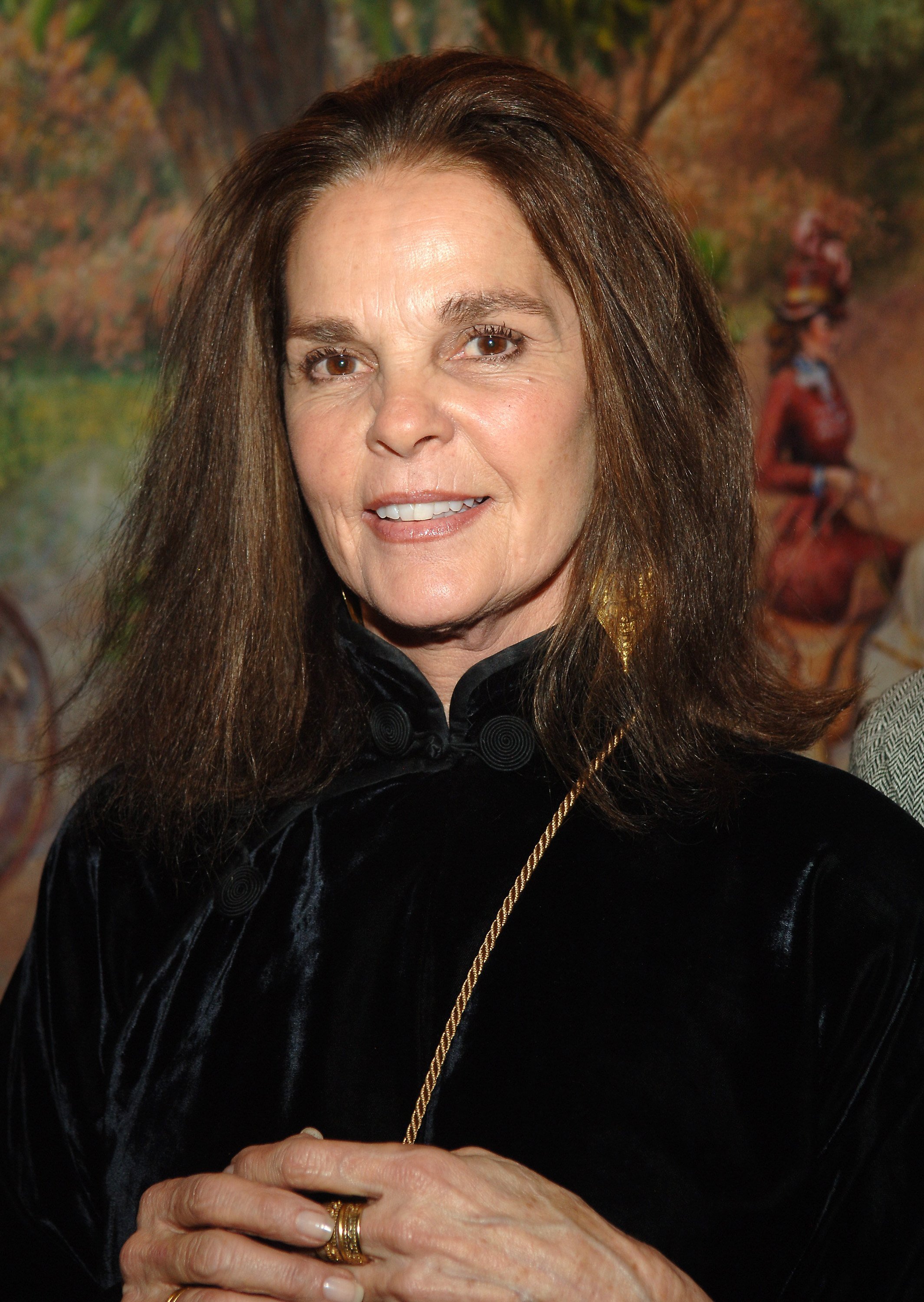 Actress Ali Macgraw arrives to the after party of "Festen" at the Tavern On The Green on April 9, 2006. | Photo: Getty Images
When McQueen left, MacGraw called her old boss and told him she was in trouble. After arriving in Huntsville, Texas, for the three-month movie shoot, MacGraw and McQueen began an affair.
Katy Haber, the then-assistant of "The Getaway" director Sam Peckinpah, said it was very evident MacGraw and McQueen were in love.
Haber also revealed McQueen was desperately in love with MacGraw. She said McQueen told her MacGraw was the person he wanted to be with for the rest of his life.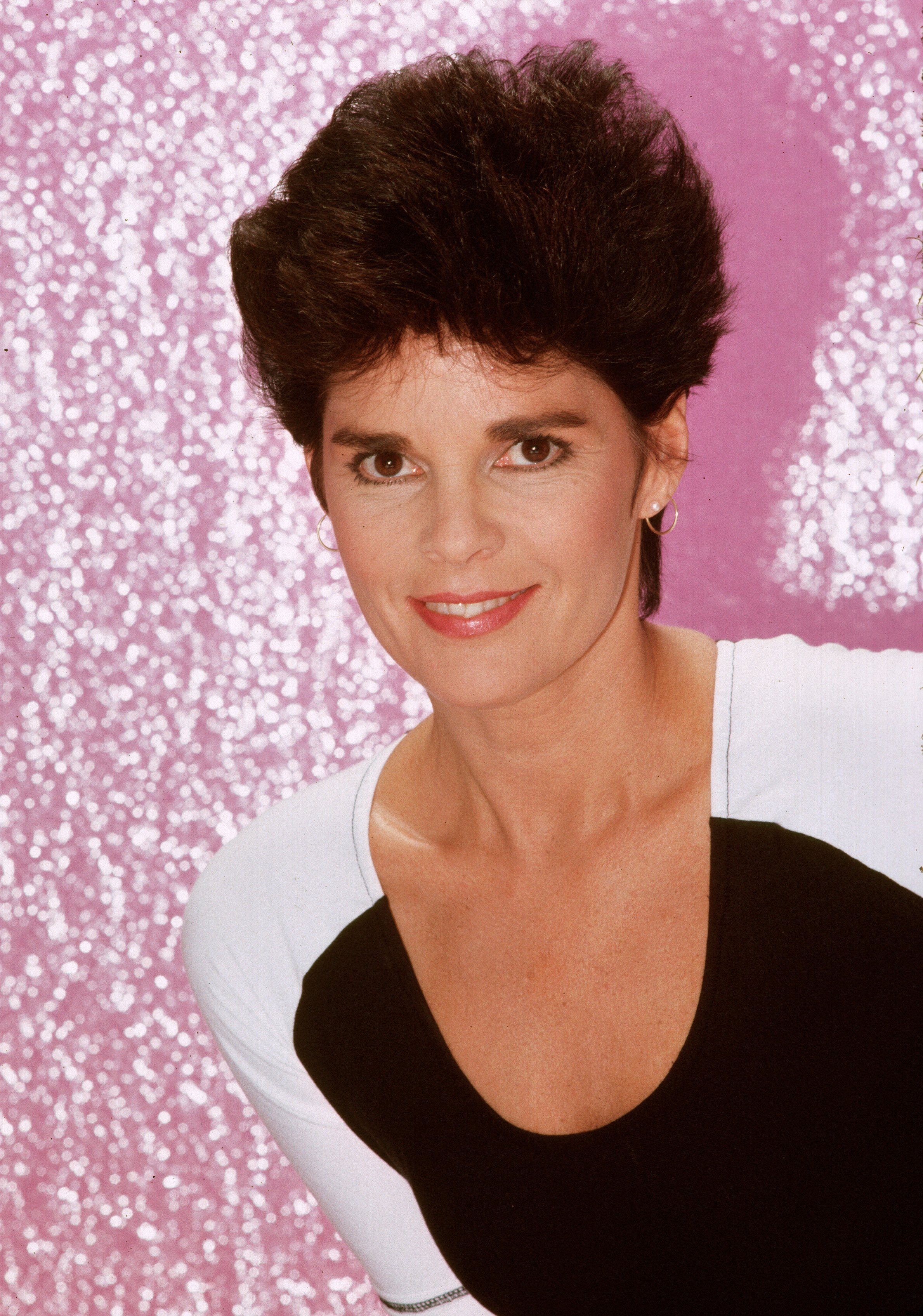 Portrait of Actress Ali MacGraw circa 1982. | Photo: Getty Images
While McQueen was madly in love with MacGraw, the latter struggled over feelings for McQueen and her loyalty to her husband, Robert, with whom she had been through so much. She tried to save her marriage with Robert but could not keep her affair with McQueen under wraps.
Robert and MacGraw eventually divorced after discovering her affair with McQueen. Despite being madly in love with each other, McQueen and MacGraw had issues in their relationship.
He did not want her to work, affecting her career. Thus, she gave up her career at the peak of her fame for him and raised his son, Chad, and her son, Josh.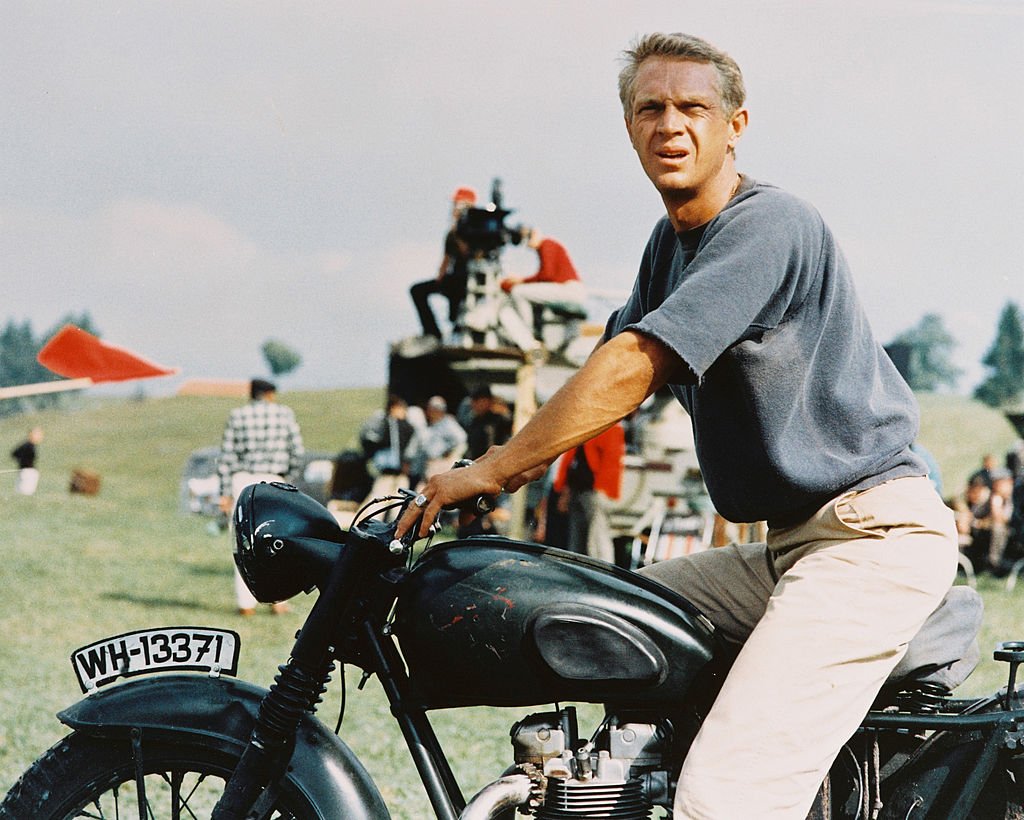 Steve McQueen sitting astride a motorcycle in a publicity image issued for the film, 'The Great Escape', in 1963. | Photo: Getty Images
After tying the knot with McQueen, MacGraw did something she then considered noble proof of her love for McQueen. On his insistence, she signed a document that affirmed that she would not waive any right to his money if they divorced.
It is an action MacGraw came to regret deeply, especially for its effect on her son, Josh. After five turbulent years of marriage, MacGraw and McQueen divorced in 1978. When they did, she left with nothing because of the papers she had signed.
However, despite the way things ended, MacGraw has no regrets. She told Vanity Fair, "Every life experience makes us who we are. I don't regret anything."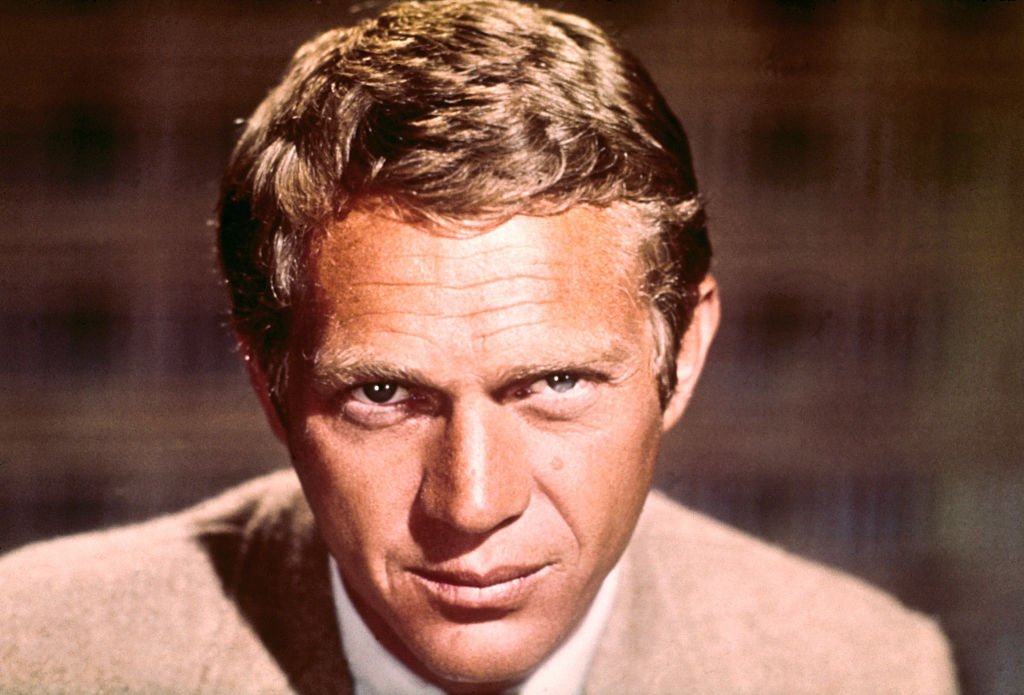 A portrait of actor Steve McQueen in Hollywood on March 3, 1966. | Photo: Getty Images
MacGraw struggled with alcohol and sex addiction and was treated for the former at the Betty Ford Center. She and her former husband, Robert, later became friends.
She accompanied him to receive his star on the Hollywood Walk of Fame in 2002. Also, Evans, who died in 2019, once revealed MacGraw had been a good friend to him in the last four decades in his life.
In 2015, MacGraw spoke to Oprah Winfrey during an appearance on "Super Soul Sunday." She admitted she married some incredible men and was friends with those alive.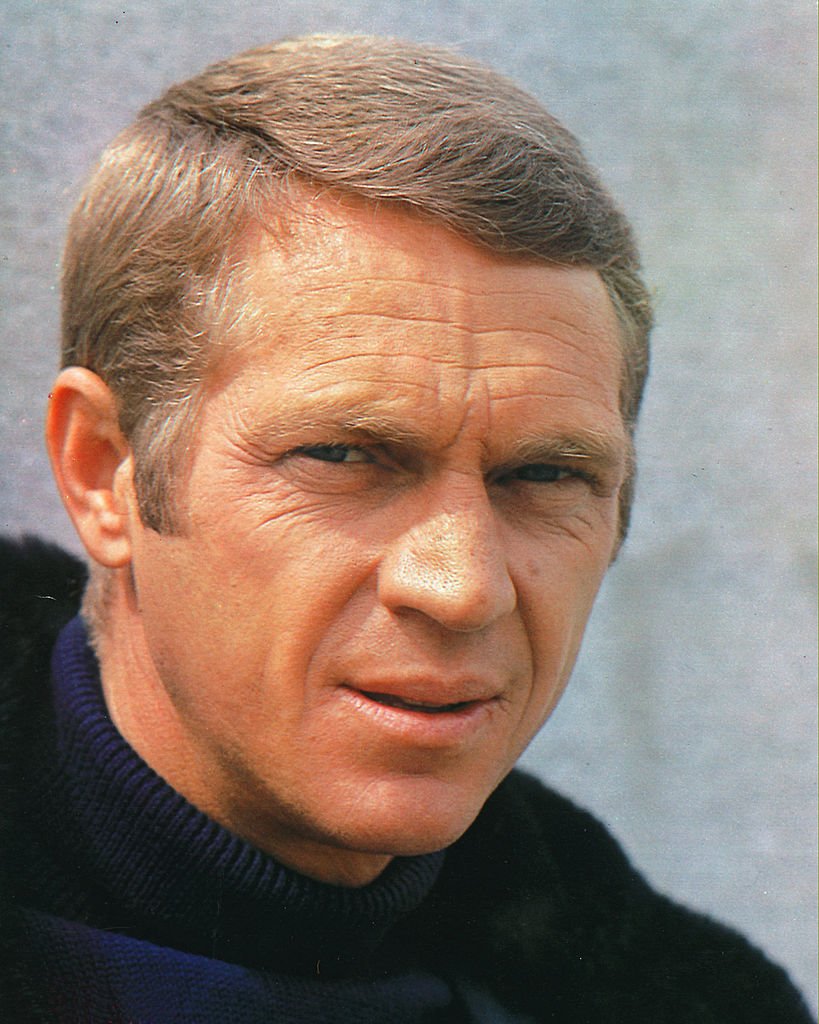 Actor Steve McQueen on a set of crime thriller 'Bullitt', circa 1968. | Photo: Getty Images
However, MacGraw said she could never experience that type of renewed friendship with McQueen. She explained saying, "it's very sad to me that as sober, grown-up, nonsexually connected beings, we didn't get to sit down and clean it all."
After experiencing so much in her life and gaining wisdom and perspective from them, a more matured MacGraw now articulates an issue she would have wanted to clear with McQueen. She said:
"I was always afraid he'd leave me. I mean, it was this absurd... I don't know what I thought, except that I wasn't real."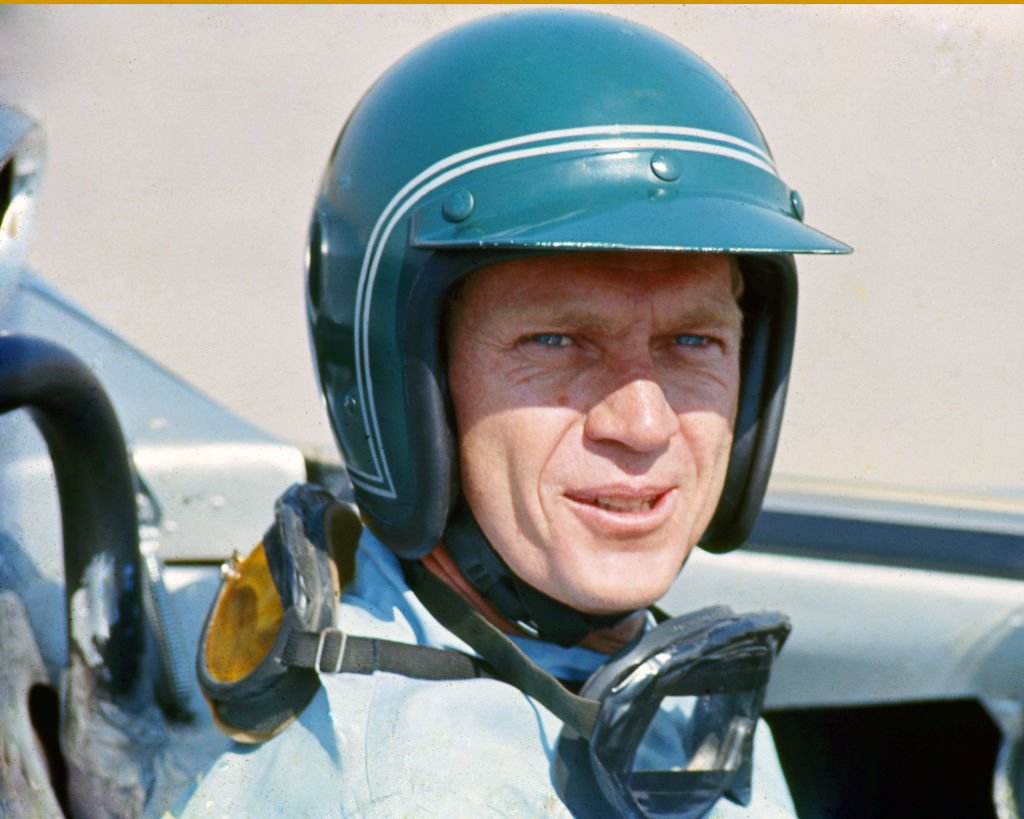 Actor Steve McQueen in a Firestone racing driver suit at Riverside Raceway California, circa 1966. | Photo: Getty Images
MacGraw has undoubtedly experienced some epic relationships in her lifetime. Although none of them went the long haul, it is good to see that she is not embittered by her experiences but has become wiser because of them.
Please fill in your e-mail so we can share with you our top stories!