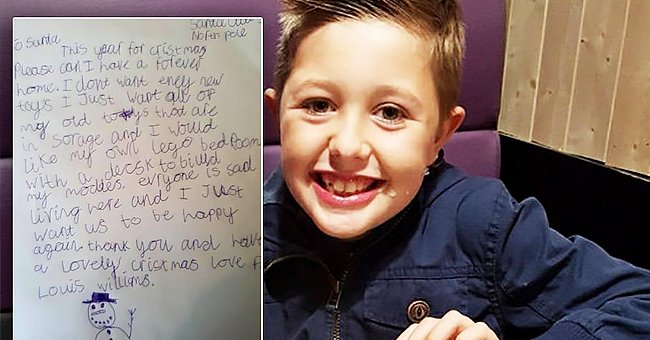 twitter.com/InsideEdition
Homeless Boy Begs Santa for a 'Forever Home' for His Family: 'I Just Want Us to Be Happy Again'
Instead of asking Saint Nick for toys, games, or chocolates, a little boy had one innocent request - a place to call home. His family had changed more than ten houses, and he wanted a permanent home to play with his Lego.
We've all grown up reading about a jolly old fellow wearing a bright red coat who surprises kids with gifts every Christmas. Making it on Santa's "nice list" is every child's goal.
But some kids also love writing letters to Saint Nicholas, sharing their long holiday wish-list. A 9-year-old boy did the same, hoping Father Christmas would grant his heartfelt desire.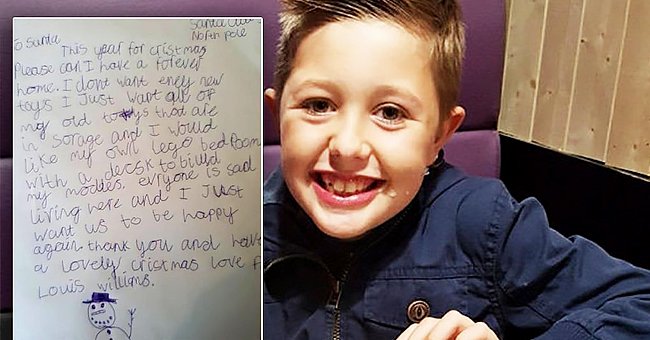 Louis Williams' tear-jerking letter to Santa Claus. | Photo: twitter.com/InsideEdition
Louis Williams had only one thing in mind when he wrote to Kris Kringle during Christmastime in 2017. All he wanted for the holidays was a permanent home. His tear-jerking note to Santa read:
"To Santa, this year for Christmas please can I have a forever home. I don't want any new toys I just want all of my old toys that are in storage."
The kid's emotional letter further said he wanted a bedroom with a desk to build his Lego models. Louis also told St. Nick that his family was sad, and he wanted them to rejoice again.
LONGING FOR A PERMANENT HOME
He finished the letter by thanking Santa, wishing him a lovely Christmas, and sending him love. When his mom, Nicola Williams, saw the note, she was shattered.
Sadly, Louis' performance in class was also affected, and his grades went down.
Nicola, Louis, and her two other children had lived in temporary accommodation since March 2017. They became homeless when Nicola struggled to pay rent, despite doing two jobs as a trainee teacher and running her own kids party business.
The Williams' changed 14 different homes, including two different council properties. They lived in a two-bedroom duplex in Dartford, Kent, England, which didn't have enough space to put up a Christmas tree.
Despite being on the waiting list for permanent housing, Nicola constantly moved, which affected her kids, especially Louis. The distraught mom shared she was "gutted" after reading her son's letter.
She expressed she was heartbroken to see what other kids of his age were asking for and felt sorry for letting her son down.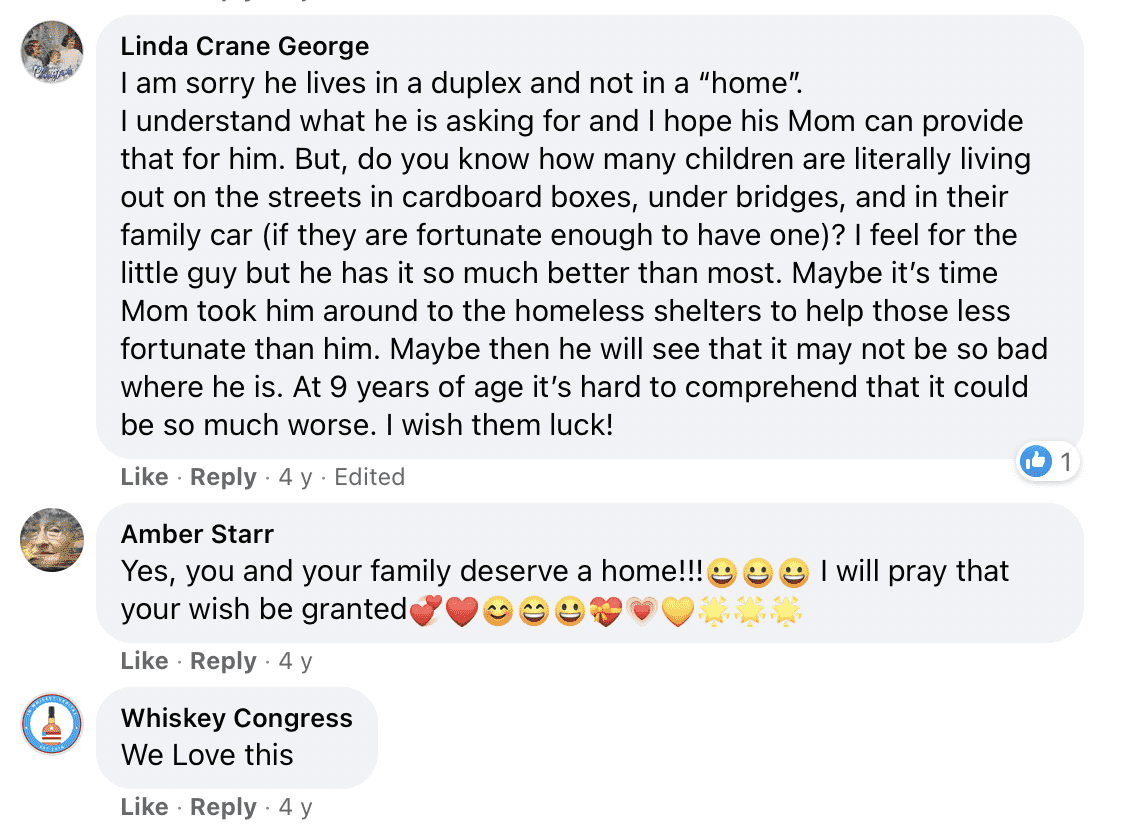 Netizens expressed their views on a Dartford boy's heart-rending letter to Santa. | Photo: facebook.com/news6
A MOTHER'S WISH FOR HER SON
Nicola also shed light on people who were more vulnerable than her but added that it felt sad for a kid like Louis to wish for a home on Christmas in today's world.
The gloomy mom-of-three explained how she managed two jobs but couldn't afford to pay the rent. Nicola, who originally lived in Manchester, revealed that their housing trouble impacted Louis, and he passed out at school because of the damp conditions in their home.
Sadly, Louis' performance in class was also affected, and his grades went down. Many families continue to face homelessness and poor living conditions, and we hope this holiday season brings positivity and hope for everyone.
Please fill in your e-mail so we can share with you our top stories!