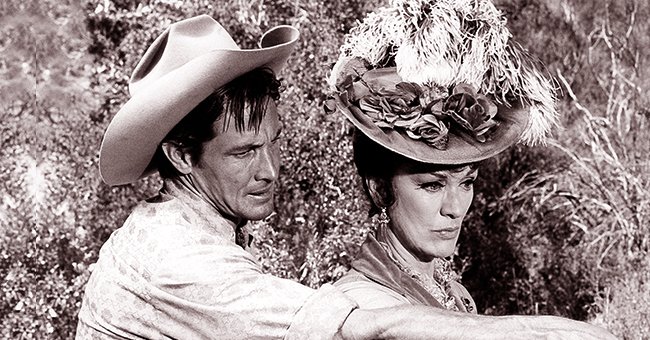 Getty Images
Western Star William Smith's Wife Wanted to Be an Independent Woman & Changed Her Mind in Months
William Smith appeared in several top movies and was known for his biker movies and going toe-to-toe with Clint Eastwood in the films they acted in together. However, his personal life appeared to have had more drama than his career.
Many movie lovers will remember William Smith as the formidable actor who played in "Laredo," "Rich Man, Poor Man," and "Hawaii Five-O" alongside his famous battles with Clint Eastwood and Rod Taylor.
Between 1954 and 2020, Smith had almost 300 acting credits. He conducted many of his own stunts, and those performances could get a little heated at times.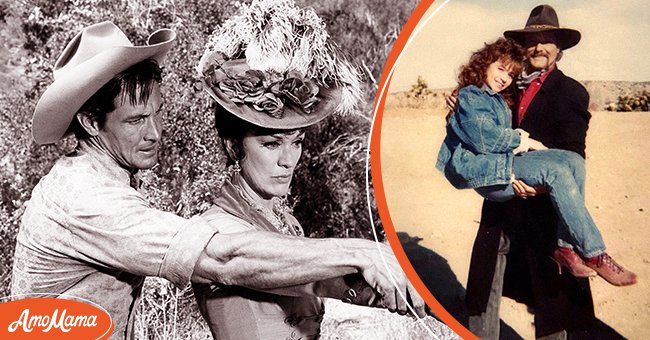 William Smith and costar, Eve Arden in "Which Way Did They Go" [Left] | William Smith in a photo carrying his wife, Joanne Cervelli. [Right] | | Photo: Getty Images
In one of Hollywood's most dramatic moments, he and Rod Taylor were shooting a punching scene for the 1970 film "Darker Than Amber" when they started fighting for real. Both stars left the scene with broken bones.
In addition to his acting career, the Missouri native was a bodybuilder, a discus throw champion, and a published poet. Smith was an inductee into the Muscle Beach Venice Bodybuilding Hall of Fame, among his many proud achievements.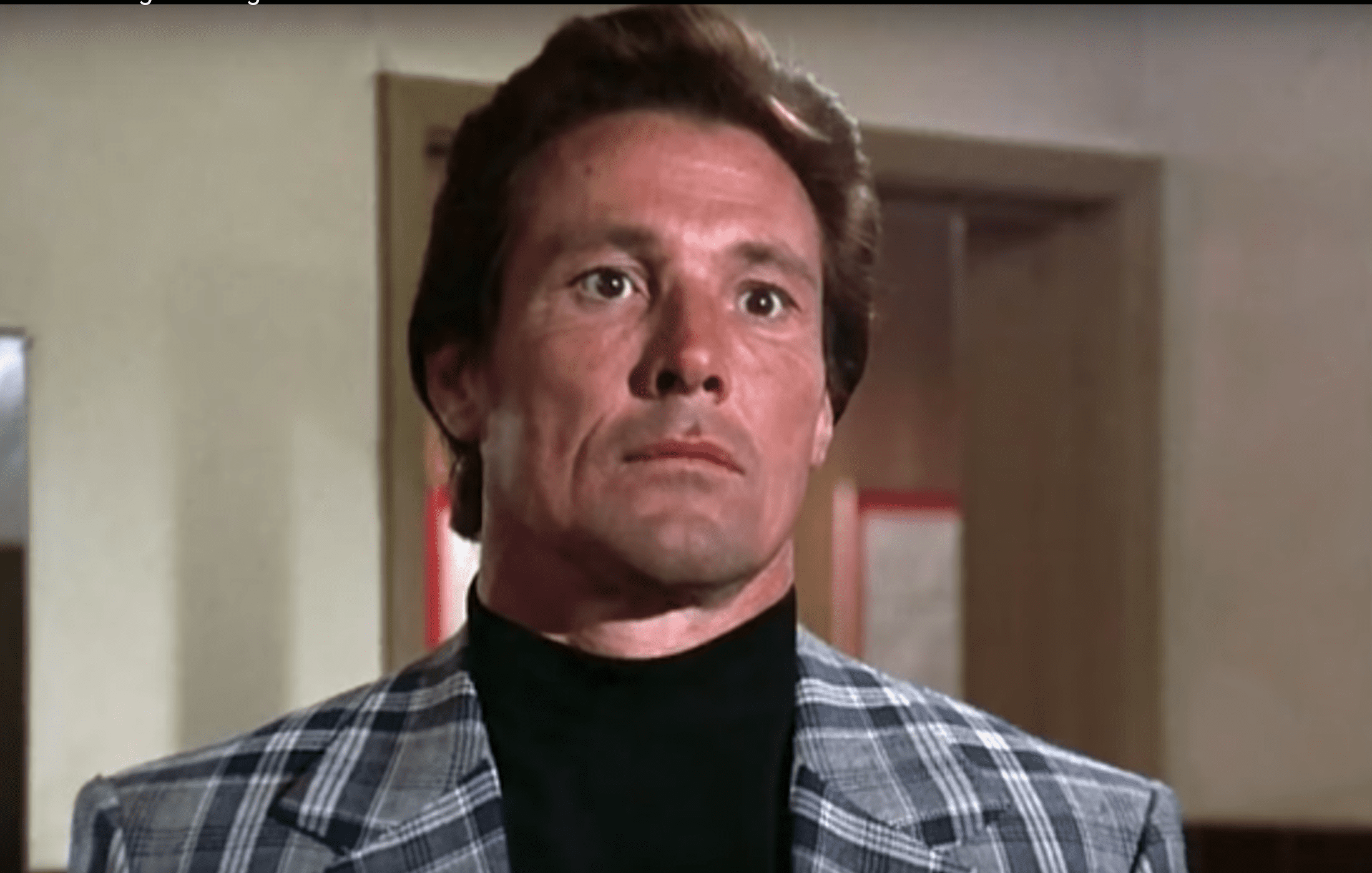 Potrait of William Smith in the documentary "The Life and Tragic Ending of William Smith." | Photo: YouTube/Celebrity Tribute
EARLY LIFE
Smith grew up on a cattle ranch in Missouri owned by his parents, William Emmett Smith and Emily Richards Smith, where he was born on March 24, 1933.
According to his website, he developed a passion and affection for horses and the old Western lifestyle while working on the ranch.
After his family relocated to Southern California, Smith began looking for work in the film industry, first as a kid performer and then as a studio extra. Once his career picked up the pace, nothing stopped Smith from becoming a legend in the game.
Smith began what would be a long career at age 8. He featured as an extra in the 1942 film "The Ghost of Frankenstein." Despite a minor uncredited appearance in "Meet Me in St. Louis," Smith would later get more opportunities in "The Song of Bernadette," where his talent was put on full display.
Smith enlisted in the Air Force during the Korean War in 1951 and flew secret missions before taking up acting as a full-time career. During his service, he made time for higher education, studying in Syracuse, Munich, and Paris before finishing with a master's degree from UCLA.
Smith had planned to work for the government before signing a deal with MGM to appear in western and biker-themed films and TV episodes such as "Gunsmoke," "The Virginian," "Perry Mason," "Batman," "Lassie," and "The Mod Squad."
BIGGEST ROLES
After butting heads onscreen with Clint Eastwood, Nick Nolte, and Yul Brynner, the Colombia, Missouri native cemented his Hollywood status.
In the 1980s, the 6-foot-2 actor landed roles in Francis Ford Coppola's "The Outsiders" and Arnold Schwarzenegger's "Conan the Barbarian" (1982), in which he played Conan's father. These were some of his biggest career roles. His last movie role was in Jon Stewart's 2020 film "Irresistible."
Smith met his wife during the movie set of "Cybernator," where she worked as a make-up artist.
Smith enjoyed every moment he spent on set and was said to have been passionate about his work. Due to his dedication to his craft, it was easy to associate him with his brutal characters, but the actor was a softhearted fellow in real life.
Some of his biggest roles came in the '70s and '80s, but Smith remained relevant in Hollywood even in his later years.
Amongst the many prolific roles he played, Smith portrayed the violent and unpredictable Anthony Falconetti in "Rich Man, Poor Man," a role he would later reprise in "Rich Man, Poor Man Book II," a sequel to the series.
HIS DEATH
Earlier this year, Smith was reported dead at the age of 88. At first, the cause of his death was not made known to the public, but family sources revealed he died at the Motion Picture & Television Country House and Hospital in Woodland Hills.
ONE AND ONLY
Smith spent over three decades of his life with his heartthrob Joanne Cervelli, a make-up artist. The couple enjoyed a long-time romance, but it did not start as sweetly as it ended.
Smith met his wife on the movie set of "Cybernator," where she worked as a make-up artist. Smith sat on her chair, and it was almost love at first sight for the actor, but Cervelli was not open to his interest in her. She considered him too old for her but being a determined fellow, Smith refused to back down.
Smith asked Cervelli to be his make-up artist, but she declined the offer, insisting she wanted to be independent and work on her own, but after a few months, she changed her mind and accepted his offer.
The actor maintained close communication with Cervelli, refusing to accept defeat. Reflecting on the story, Cervelli said in an interview, "He called me every single day in that year until we really started dating."
Things changed when she saw the soft side of Smith, and although she planned never to date an actor, she felt he was worth the try, and together, they enjoyed a happy life. The couple got married eleven years after they first met.
Please fill in your e-mail so we can share with you our top stories!