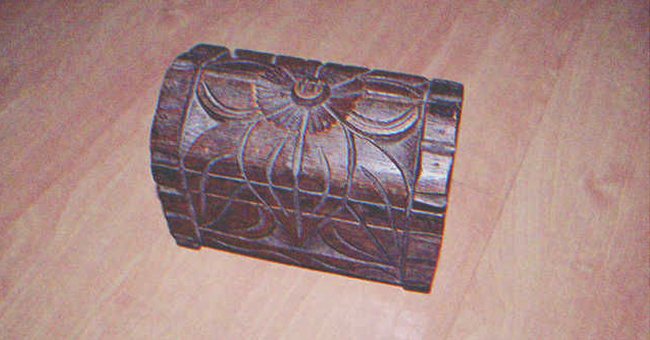 Shutterstock
Single Dad Presents Daughter a Chest That His Late Wife Asked to Gift Her on Christmas Eve - Story of the Day
Cindy's world came crashing down after her mom's death as she went on a downward spiral. However, a gift her mom left her jolted her back to life.
Cindy screamed and hit her dad as hard as she could before running into her room. She shut the door behind her, locked it, and sunk into her bed. Her eyes were filled with tears, and she used her pillow to cover her face as she cried.
Her mother, who had been her best friend, was dead. She had been battling breast cancer for the past two years and had suddenly succumbed to the disease.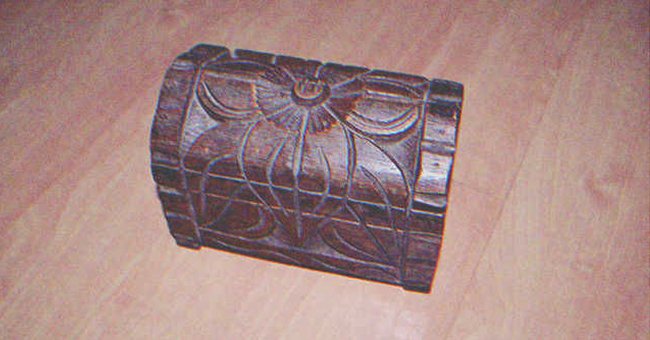 Patrick gave his daughter Cindy a chest left by his late wife as a gift on Christmas Eve. | Source: Shutterstock
Cindy's dad, Patrick, sobbed as he broke the news to her. He struggled to hold back the tears when he spoke to his only child and daughter and was not surprised in any way by her reaction.
Cindy's bond with his late wife, Emily, was incredibly strong. Since Emily gave birth to Cindy via Cesarean section 15 years ago, the mother-daughter pair had done almost everything together.
They looked so much alike and could easily have been mistaken for twins were it not for Cindy's childlike appearance.
They had been a happy family until two years ago when Emily was diagnosed with breast cancer. Patrick held his wife's hands as the doctor told them what they needed to do and shouldn't do.
Despite the diagnosis, Emily remained full of life and did not allow her condition to stop her from being happy. Incredibly, she dedicated herself to putting smiles on people's faces.
She began from home. Her marriage to Patrick was already a happy one, but she made it even more special by making special meals, gifting him surprises, and planning romantic dates.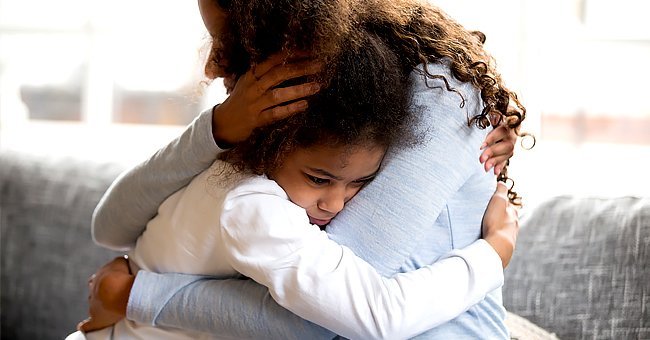 Cindy's bond with Emily was incredibly strong | Source: Shutterstock
Emily also made it her duty to always be there for Cindy. She had always been but took it even more seriously after learning about her disease.
Emily and Patrick did not tell Cindy about the diagnosis. Their daughter was a happy and lively child, and they did not want to trouble her with such news.
Hence, they went to all the doctor's appointments without Cindy's knowledge. When Emily had to shave all her hair, she lied to her daughter that she wanted to change her look.
Emily and Patrick would have continued hiding the diagnosis from their daughter but eventually told her about it when the cancer worsened and spread through her body.
She was given three months to live and knew she had to prepare Cindy for that eventuality. Cindy cried long and hard when she found out. She begged her mom not to let go and be strong.
Emily wished she could. She did not want to leave her family behind and hoped for a miracle. However, she passed on June 15, 2020. Patrick was there with her when she said her last words.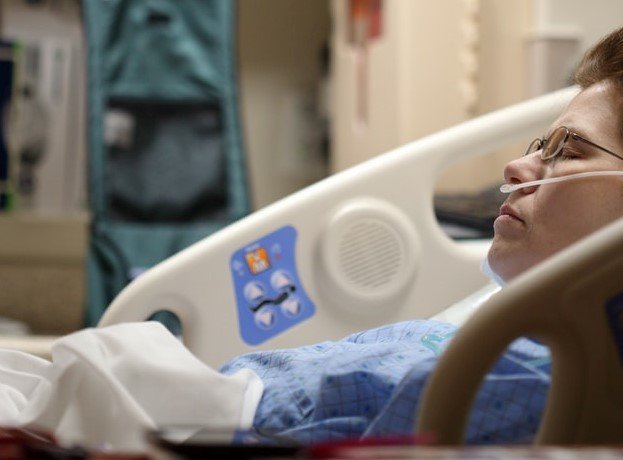 Emily was given three months to live and knew she had to prepare Cindy for that eventuality | Source: Unsplash
"Take care of our daughter, Patrick. She must never lose her smile," Emily muttered before breathing her last.
Cindy was not at the hospital when her mom died. She had stayed back at home to prepare for a test. She did not know about her mom's death until the next day when her dad came home with the news.
The months that followed after Emily's passing were tough for Cindy and her dad. They did their best to get going, but each action reminded them of their beautiful mother and wife.
However, Patrick was always there for his daughter and tried to play both mom and dad in her life. They also had a special bond, but it could not be compared to Emily's bond with Cindy.
Patrick was determined to fulfill his late wife's dying wishes but found that hard to do because Cindy had gradually derailed since her mom's death.
She started keeping to herself most of the time and hardly talked to anyone. Also, her schoolwork began to suffer as she was no longer interested in anything.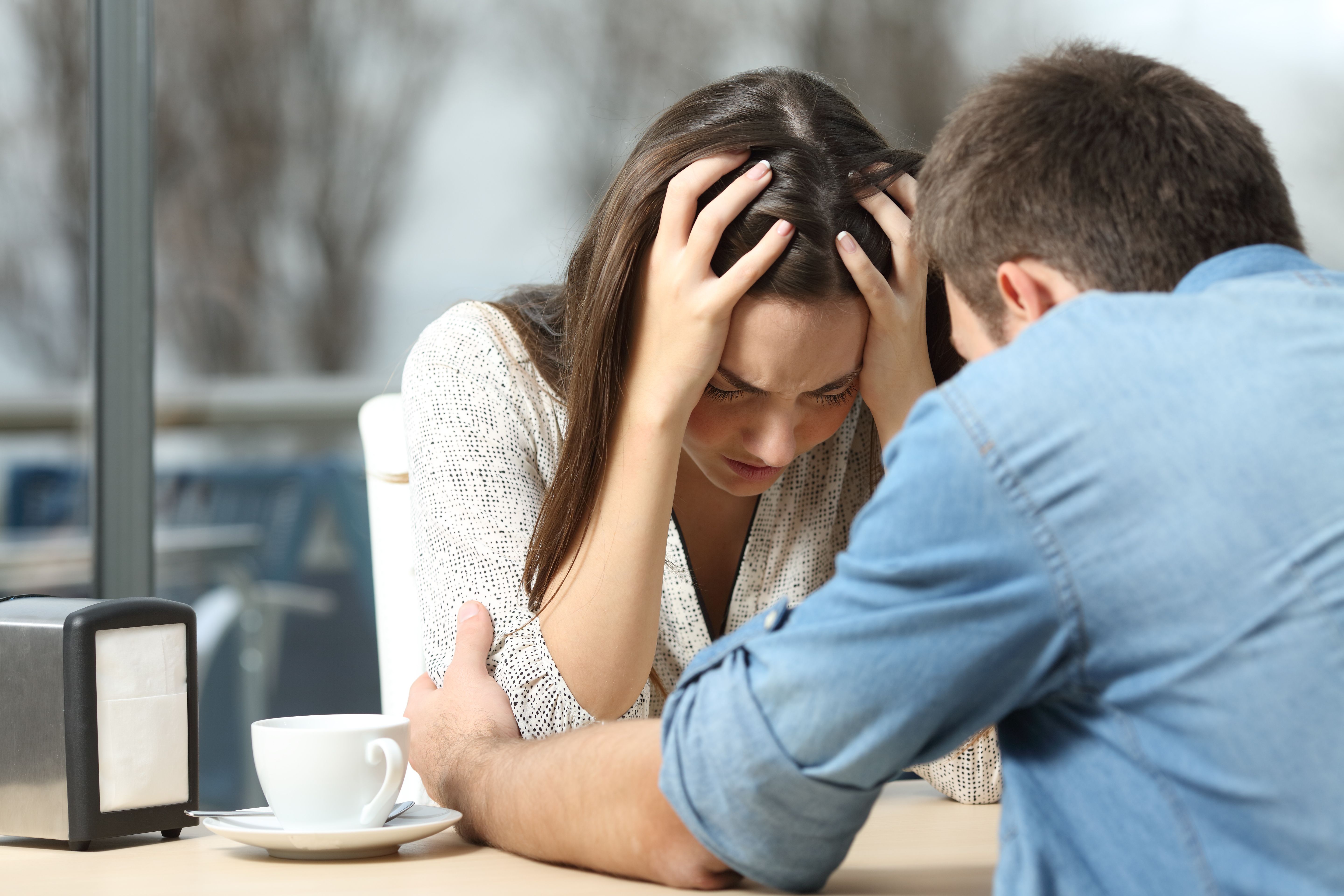 The months that followed after Emily's passing were tough for Cindy and her dad | Source: Pexels
Cindy ended her relationship with all her schoolmates and kept to herself. No one was bold enough to approach her because she always kept a straight face.
She also stopped attending ballet school. Cindy never considered herself good in ballet, but her mom encouraged her to keep practicing and helped her get better. However, now that she was no more, she did not see a need to continue.
Six months after Emily's death, the Christmas season arrived. It was going to be the first without her, and Cindy did not look forward to it in any way.
Patrick was troubled by his daughter's behavior and pondered what to do to make her feel better. On Christmas Day, he figured something out.
While Cindy was sitting near the fireplace, Patrick walked up to her holding a small chest in his hands. When she saw him, she looked away.
Cindy did not want any gifts for Christmas. All she needed was her mom, but that was impossible, so she wanted to be alone. She shouted at her father when he came closer to her with the small chest.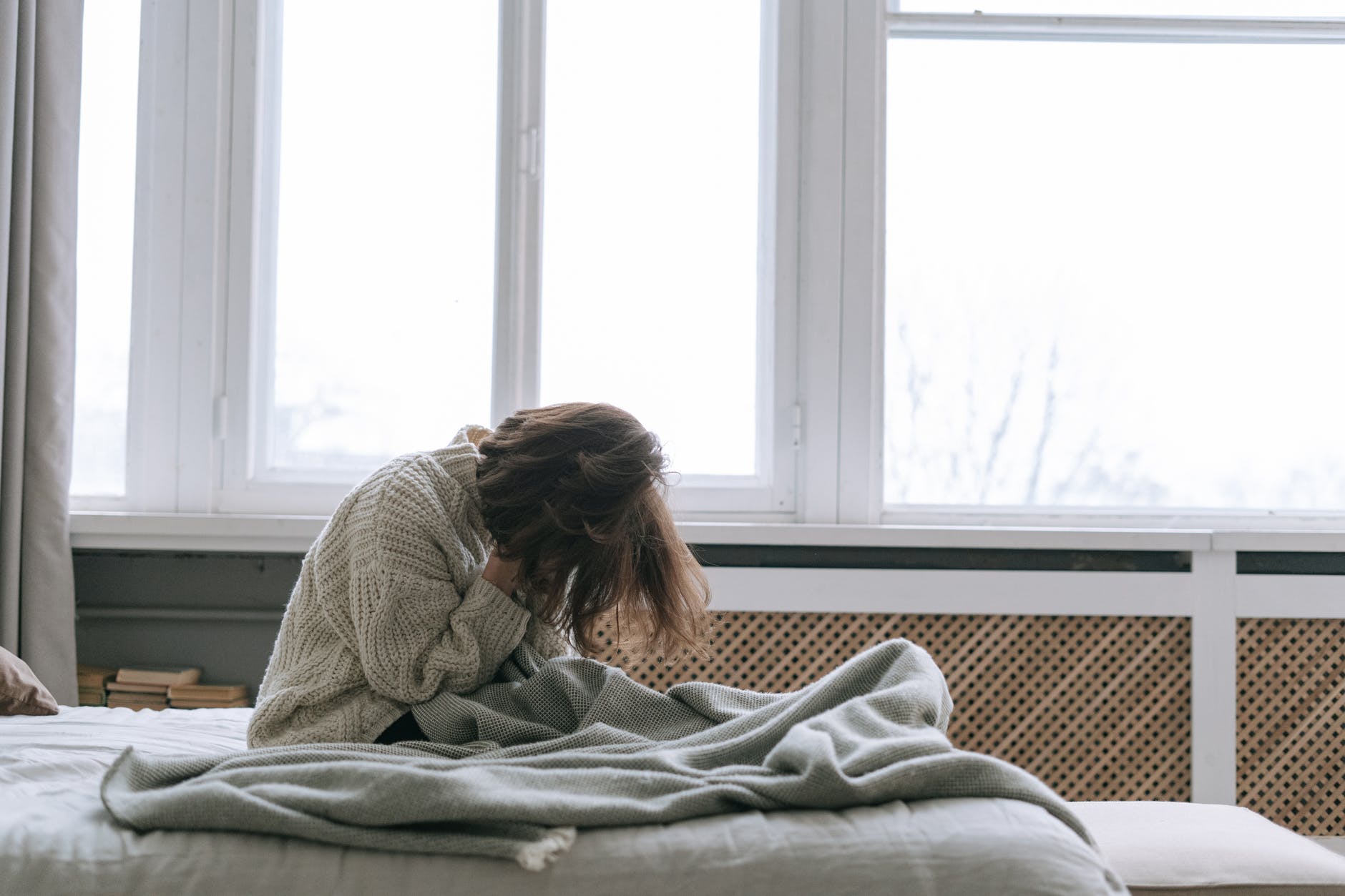 All Cindy needed was her mom, but that was impossible, so she wanted to be alone | Source: Pexels
"I don't need any gifts, I told you!" she yelled.
"Your mom asked me to gift it to you this Christmas," Patrick replied. "She told me you know how to open it."
At that moment, Cindy recalled the day her mom gifted her a golden necklace with a small key attached to it. She smiled as she collected the chest from her dad and ran to her room to open the gift.
When she opened it, she found a pair of pointe shoes for ballet she had always dreamed of having. A note accompanied the lovely shoes.
"I just want to watch you dance smiling from the sky and be proud of you," the note read.
Cindy cried smiling. She felt her mom's presence and walked back to the living room to meet her dad, who sat there upset. She asked him what was wrong.
"I bought a gift for you, but you told me that you don't need any gifts," he replied.
Cindy knew she had hurt her dad with her behavior since her mom's passing and with her refusal to collect his gift. She told him she wanted to receive his gift.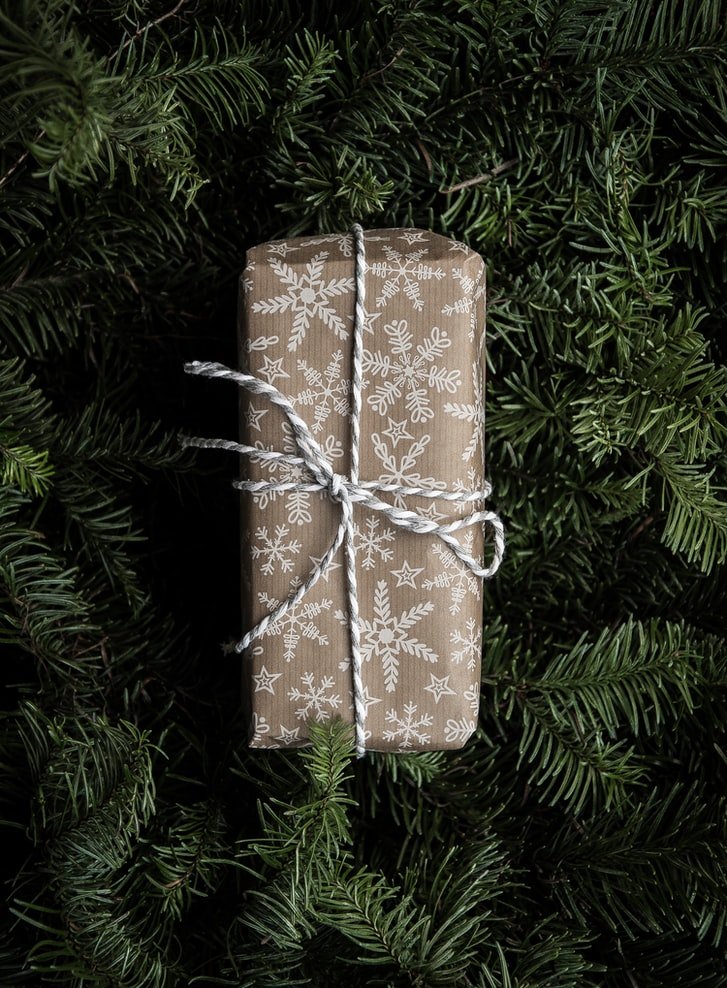 Patrick was delighted that Cindy was ready to receive his gift and rushed to bring her a gift box | Source: Pexels
Patrick was delighted and rushed to bring her a gift box. She opened the box and brought out a beautiful ballet dress she always dreamed of.
"I just want to watch you dance smiling and be proud of you," Patrick said.
"You will, my lovely parents. I promise!" Cindy replied as she looked up at the sky.
She cherished her parents' gifts and was determined to make them happy. In the days that followed, she became the happy girl she once was.
Cindy still grieved her mom but understood she was hurting others the way she was going about it before. Instead of keeping to herself, she was determined to make others happy, just as her mom did.
When school resumed, she apologized to her friends and got back on good terms with them. Also, she rejoined ballet school and danced like she never did before.
Cindy was the center of attraction during a special show as she thrilled the audience with her incredible dance moves. She smiled as her father cheered her on in the audience.
As Cindy left the hall that night, she looked up at the sky and saw the crescent moon. She smiled knowing she had made her mom proud.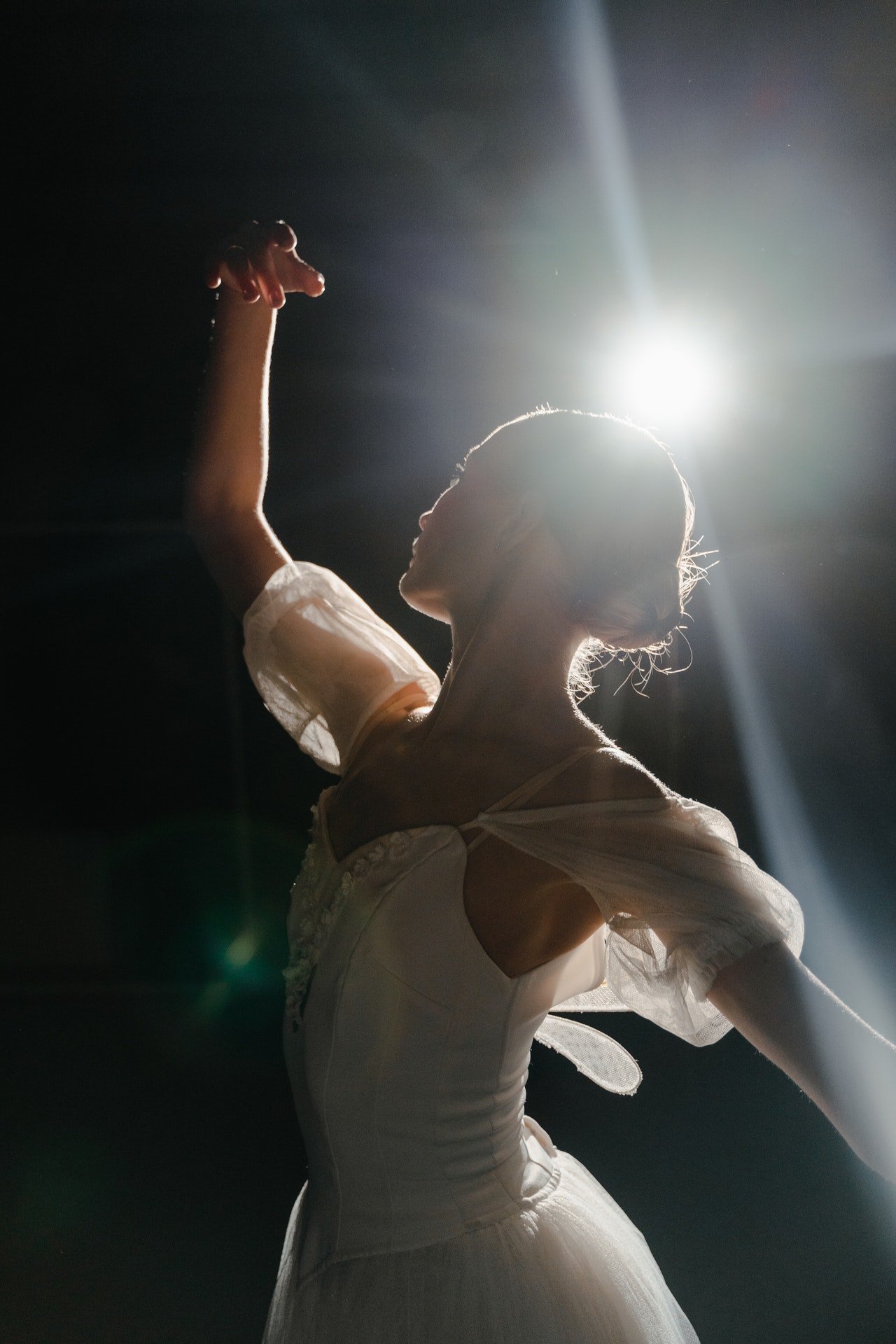 Cindy was the center of attraction during a special show as she thrilled the audience with her incredible dance moves | Source: Pexels
What did we gain from this story?
Don't hurt others with your grief. The loss of a loved one is hard to cope with, and it may take forever to deal with that grief. However, when grieving, one should not hurt others with their actions. After losing her mom, Cindy cut others off, and though she was mourning, she hurt them in the process.
Don't grieve alone. When Cindy was grieving her mom, she did so alone, which made her worse. During sad times, it is good to share moments with loved ones. Share feelings and grieve together. Doing this makes the pain easier to bear and deal with.
Keep a lost one's memory alive. Those who lose their loved ones can keep their memories alive by doing the things the deceased loved or keeping their pictures or other mementos. Cindy's mom always wanted her to dance and practiced with her. However, Cindy stopped dancing after her passing. When she eventually started dancing again after receiving those special gifts from her parents, she felt much better and made Emily proud.
Share this story with your friends. It might brighten their day and inspire them.
If you enjoyed this story, you might like this one about a mother who sells her late son's unworn boots to provide dinner for a homeless woman and her child.
This account is inspired by our reader's story and written by a professional writer. Any resemblance to actual names or locations is purely coincidental. All images are for illustration purposes only. Share your story with us; maybe it will change someone's life. If you would like to share your story, please send it to info@amomama.com
Please fill in your e-mail so we can share with you our top stories!