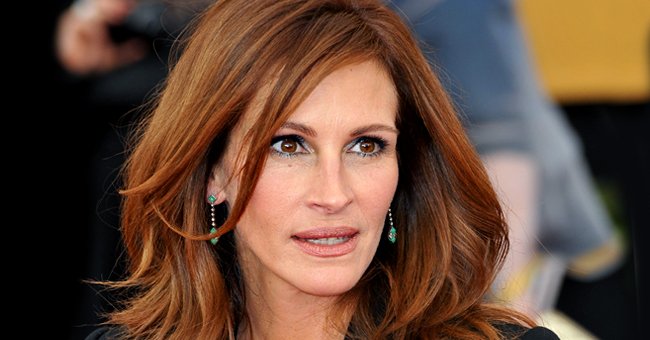 Getty Images
Julia Roberts Left Kiefer Sutherland on Their Wedding - She Ran off with His Best Friend
Julia Roberts gave Kiefer Sutherland the most shocking, unforgettable wedding experience. She abandoned him at the altar on their nuptials and ran off with his best friend. Here is a full timeline of how their romance metamorphosed and crashed.
From playing Julianne Potter in "My Best Friend's Wedding" to being Elizabeth Gilbert in "Eat Pray Love," American actress Julia Roberts gave fans some of the most amazing love stories. Roberts's work over the years has won her numerous awards.
However, the actress who starred as Maggie, a small-town lady who made it a habit to always flee the altar every time she tries to marry, in the film "Runaway Bride," has been a runaway bride in real life. She also has one of Hollywood's most scandalous romances.
ROBERTS'S SCANDALOUS WEDDING
It is no secret that Roberts has one of the most successful careers in show business. But, while she has a job many would wish for, her love affairs weren't alluring. Roberts was once in love with her colleague, actor Kiefer Sutherland, or that was what many believed.
The actress, who is regarded as Hollywood's most bankable star, and her mercurial actor-lover of more than a year, first met on the set of 1990 science-fiction "Flatliners." Sutherland had just finalized his divorce from actress Camelia Kath at the time.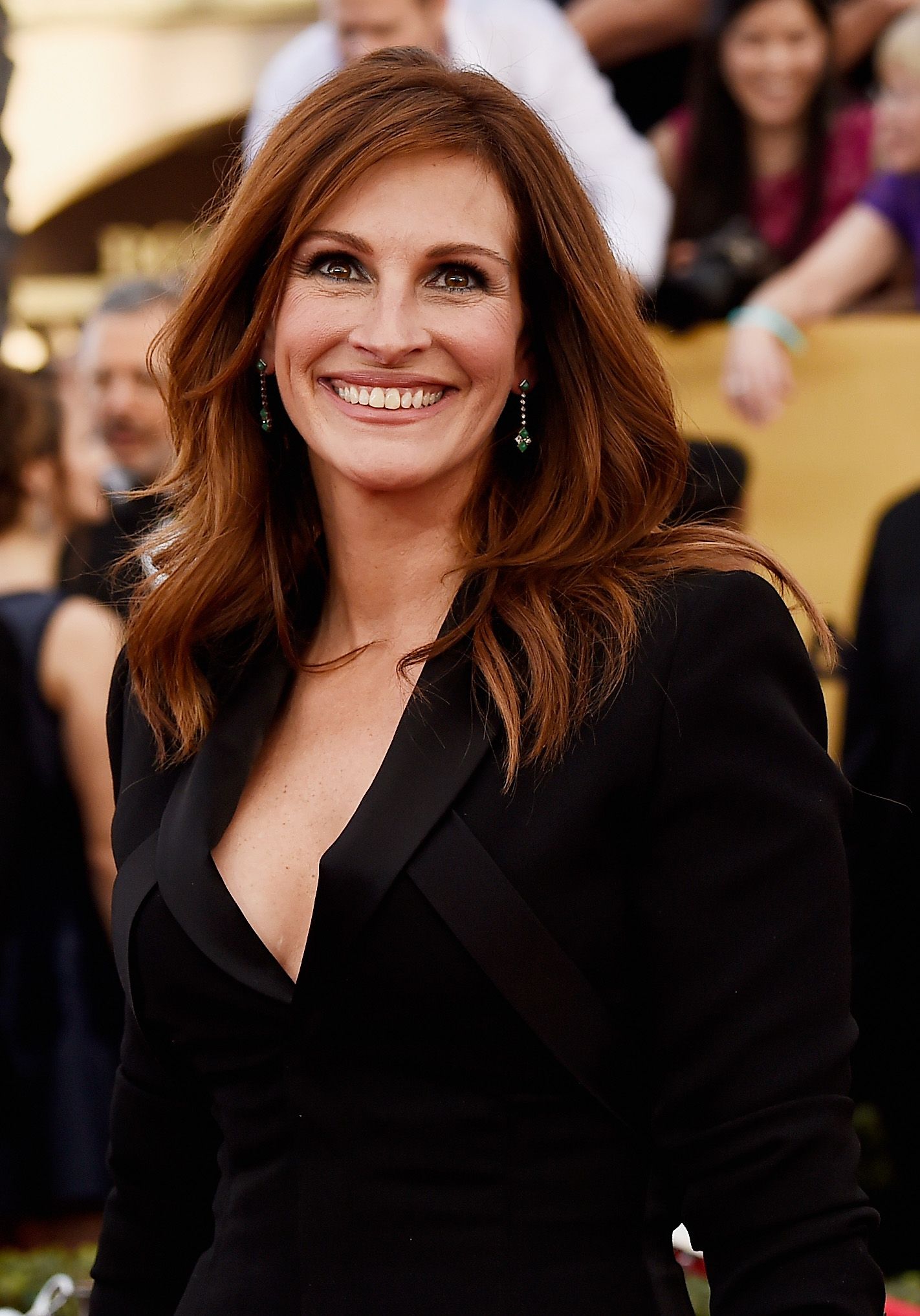 Julia Roberts at the 21st Annual Screen Actors Guild Awards on January 25, 2015, in Los Angeles, California | Photo: Getty Images
Roberts, for her part, had also broken off her engagement with former co-star Dylan McDermott. However, while the actors dated, they were the perfect couple, always showing their love.
The "Stand by Me" actor soon proposed to Roberts, and they were ready to say "I do" on June 14, 1991. Their wedding had an amazing setting; guests of high status had prepared for the big day. The cake, bridesmaids, groomsmen, and all that a million-dollar wedding needed was ready.
But, their highly publicized flamboyant nuptials became one of the most scandalous events in Hollywood's history. On the wedding day, Roberts dumped Sutherland and ran off with his best friend, Jason Patric.
All the guests were shocked. The actor's wedding became a global scandal, leaving fans' mouths wide open. While Sutherland was trying to process Roberts's actions, she and Patric were on their way to Ireland.
SCANDALOUS WEDDING AFTERMATH
After the scandalous event, the three actors did not address the issues for many years, but a friend once confirmed that Roberts's actions deeply hurt Sutherland. When asked how the actor was doing a few weeks after he was ditched for Patric, the friend said:
"Well, what would you think if someone who goes on every talk show and says how much she loves you did something like this? He's shocked."
On the day Sutherland should have been named Roberts's husband, he moved out of the actress's Hollywood Hills house and into his own apartment while the runaway bride was enjoying a turkey burger with the "Sleepers" star.
After their lunch, they took a flight to London and booked separate rooms at the Shelbourne Hotel in Dublin, where suites cost $650 a night. A hotel worker said the actress didn't have her engagement ring on and looked "very drawn" when the two checked in.
As their crushed affair continued to make headlines, speculations also started rising. People wondered if Patric was indeed Roberts's boyfriend or if they were only friends, but a tabloid said that the two were "practically making love" during their flight to Dublin.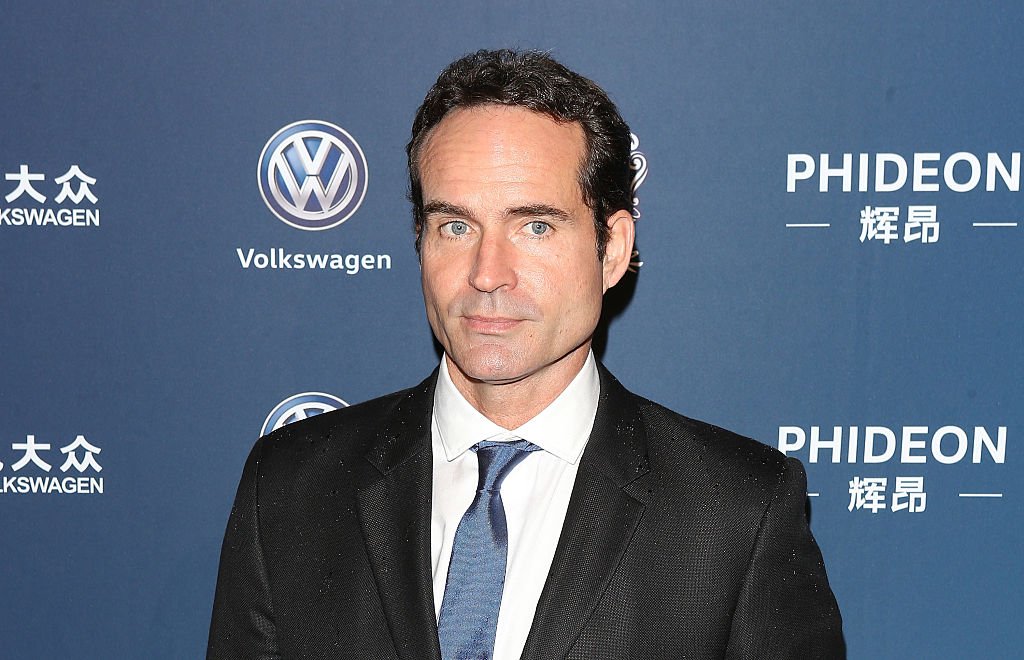 Jason Patric arrives at the 21st Annual Huading Global Film Awards held at The Theatre at Ace Hotel on December 15, 2016 | Photo: Getty Images
However, this was later countered when "Pretty Woman" director Garry Marshall told a reporter that Julia needed "a lot of hugging and holding" during the devastating moment. It also turned out the relationship had faced issues that threatened to wreck their affair.
Sutherland had once moved out of Roberts's house while still dating. Although it wasn't clear if it was because of an argument or work, Sutherland checked into Francis Hotel across the street from Hollywood Billiards Parlo. And, within days, he was seen with Amanda Rice, a dancer at the Crazy Girls Club in Hollywood.
WHY ROBERTS DITCHED SUTHERLAND
Many years after Roberts was absent at her own wedding, the actress decided it was time to address the drama surrounding her million-dollar wedding. In an interview, Roberts said the situation wasn't as dramatic as the media made it seem.
However, she did say Sutherland could have given the media reasons to read more meaning to what happened by playing the victim. The actress also said it was good for them that they never got married.
SUTHERLAND'S POINT OF VIEW
Sutherland also notably said nothing about their breakup until later. In an interview with People's Jess Cagle, the actor said Roberts had the courage to end their engagement. He further explained:
"We had decided we wanted to get married, but then this other thing kind of took over... this wedding that was supposed to be something between the two of us became something so big."
WHERE ARE SUTHERLAND AND PATRIC NOW?
It has been several years since Patric ran off with his best friend's bride, and it appeared that time had already healed the wounds. The two best friends have since settled their rift, and in an interview with Michael Rosenbaum, the friend revealed how they eventually worked things out.
On the clip posted on YouTube, the buddies dismissed the gossip about Patric running off with the bride, not being invited to Sutherland's wedding, and the other rumors. The friends didn't dive into detail, but they did say the situation was a case of bad timing.
Please fill in your e-mail so we can share with you our top stories!