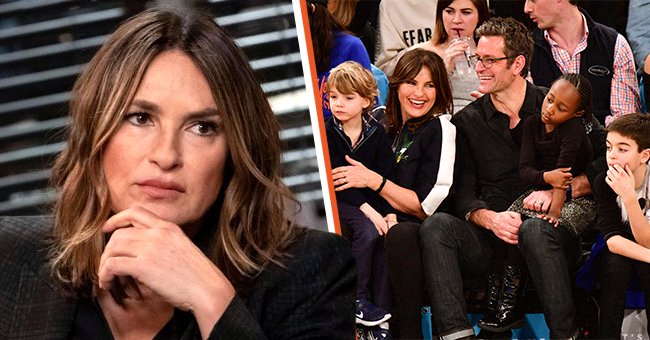 Getty Images
Mariska Hargitay Already Held Her Adopted Child in Her Arms for 2 Days When the Baby Was Taken Back
Mariska Hargitay's journey to being a mother hasn't been an easy one. Her first child was born when she was much older, and her last two children were welcomed via adoption.
Mariska Magdolna Hargitay was welcomed into the world in Santa Monica, California, on January 23, 1964. The youngest of three children, she majored in theater at UCLA, and her first motion picture feature was in 1984's "Ghoulies."
The actress is well-known for her roles on shows like "ER," "Law & Order: Special Victims Unit (SVU)" where she plays the role of Detective Olivia Benson, and "Law & Order."
MARISKA'S COMPLICATED 1ST BIRTH
Mariska was 42 when she welcomed her first child with Peter Hermann on June 28, 2006. August Miklos Friedrich weighed 10-pounds, 9-ounces when he was born, and his mother contracted gestational diabetes during the third trimester.
The condition led to August's significant birth weight, and Mariska also had to deliver him via an emergency c-section. Even though the birth had its challenges, her son was healthy, and the actress confessed:
"Nobody wanted to be pregnant more than me."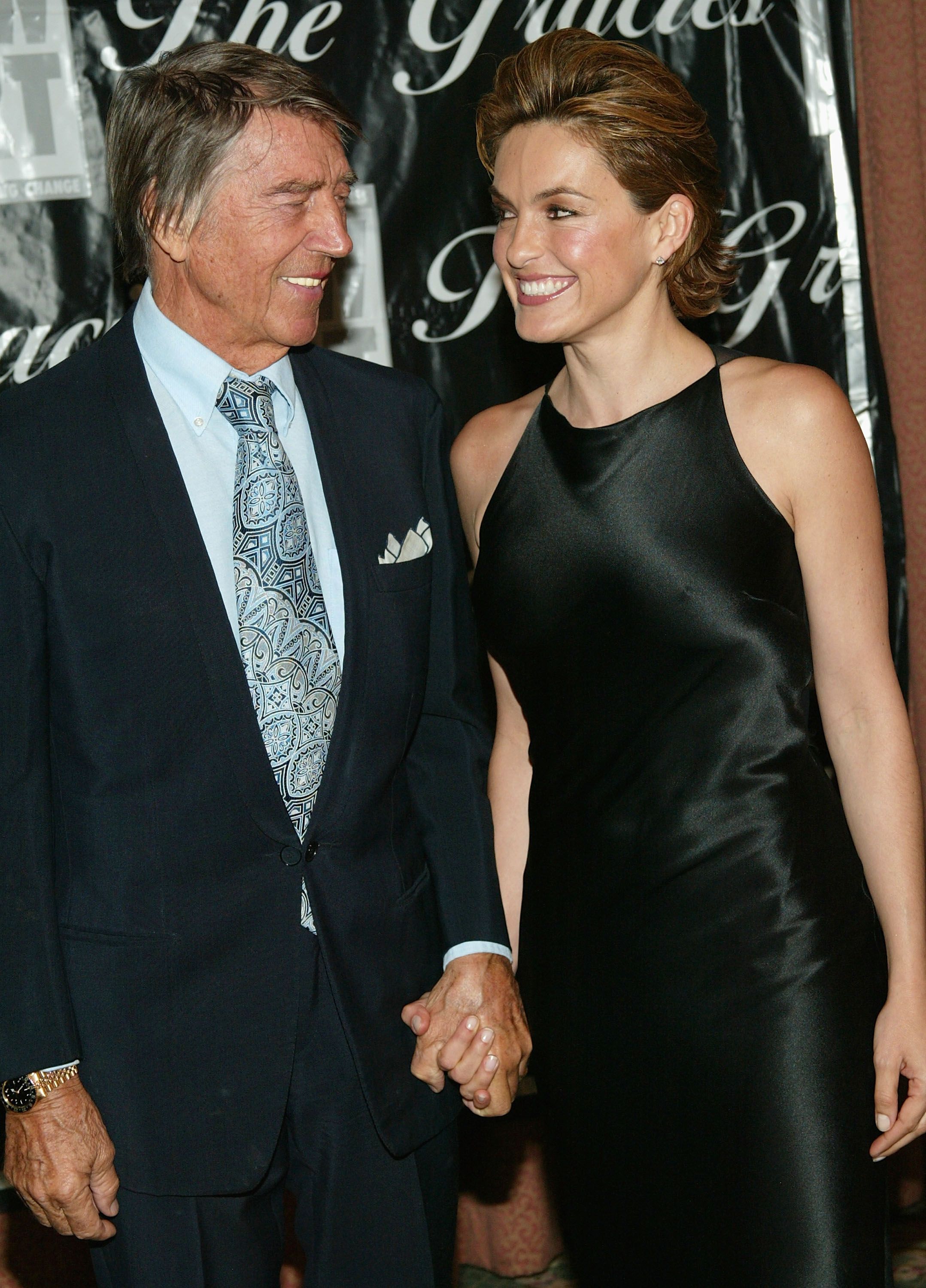 Mickey and Mariska Hargitay at the American Women in Radio and Television Gracie Allen Awards gala on June 22, 2004, in New York City | Photo: Evan Agostini/Getty Images
When the star was a child, she sadly lost her mother, Jayne Mansfield, to a fatal car accident. She and her brothers, Zoltan and Mickey Jr., were brought up by their father, Mickey Hargitay, and stepmother, Ellen Siano Hargitay.
In a June 2019 People interview, Mariska said having grown up with a stepmother and half-siblings, she understood that families could be built differently. She learned that having a family wasn't only about biology, hence the decision to adopt.
Speaking to Good Housekeeping in 2012, the "Law & Order: SVU" star explained how her son wanted siblings, and she and Peter saw themselves having a big family. They'd both grown up in large families.
The couple also felt they had a lot of love to give. Mariska was okay with getting pregnant and having twins or someone leaving a baby on her doorstep, but she knew that they'd end up adopting at some point.
The actress had always wanted to have a daughter, and she and her husband were excited when they heard that a young woman was having one. After the vetting process, a meeting was arranged for domestic adoption.
This was the third time the television personality and her husband tried to adopt and didn't want to get their hopes up. However, the star was thrilled when she met the expectant mother.
The closed adoption option - where the birth mother wouldn't have access to her child in the future - protected Mariska because she was in the public eye. The actress was the only person in the running to adopt the child.
Mariska and the woman spoke for a month with the star, making sure she wanted to give the child up. The actress felt a maternal bond over the young woman, and in turn, she felt the star would be her child's mother.
Soon enough, Mariska was on the SVU set when she received a call from the birth mother telling her, "come now — it's time!" The star got to hold her newborn baby girl at the hospital, and they named her.
Sadly, after spending two days bonding with the baby, the birth mother changed her mind, and Peter and Mariska had to give the child back. The actress described the heart wrenching and tearful moment as such:
"It was nothing short of devastating."
The television personality learned that adoption wasn't for the faint of heart out of her process. However, Mariska's adoption journey wasn't over yet as more was to come.
Peter and Mariska's lawyer and social worker found another woman expecting a baby not long after the failed adoption. Everything seemed perfect and a bit too good to be true.
The couple wanted a baby girl but were willing to take the African-American birth mother's baby boy. Then they found out there had been a mistake and the woman was actually having a baby girl!
The birth mother wasn't bothered by her child being raised by white parents, and race wasn't an issue for Mariska and Peter. The pair named the baby girl Amaya and the actress was present for the birth.
After welcoming Amaya, Peter and Mariska were quite content and imagined they might try again for adoption in a year and a half. Then the star got the shocking news that her close friend, Andrew, had passed.
Then he [Andrew Miklos Friedrich] told his parents [Peter Hermann and Mariska Hargitay] he wanted a baby brother and then Andrew was welcomed into the family.
The lawyer called to check in on Amaya that same week and informed the couple that another baby boy, two months premature, was available for adoption. The attorney knew they were done adopting for the moment but still asked if they were interested.
Peter and his wife decided to go for it, and within two days, they'd adopted the baby boy! To honor her late friend who'd recently passed, the actress named the child after him.
LESSONS LEARNED FROM HER FAMILY
In March 2018, Mariska spoke to People about her family. With tears welling up in her eyes, the star confessed that what made her a better parent was her three beautiful children.
She said her offspring taught her how to listen correctly. Mariska described her children as her teachers and her husband as her North Star and noted that her family was perfect for her.
She revealed how happy, chaotic, whole, joyful, and crazy they were. The actress said she hadn't known anything in her life that was more right than her lovely family.
AUGUST'S OUTLOOK ON HIS FAMILY
Mariska laughed when she shared how her first child thought the whole adoption thing was his idea! He'd wanted a baby sister before little Amaya came into the family.
Then he told his parents he wanted a baby brother, and then Andrew was welcomed into the family. The actress revealed that her son felt pretty powerful and good about himself!
Please fill in your e-mail so we can share with you our top stories!