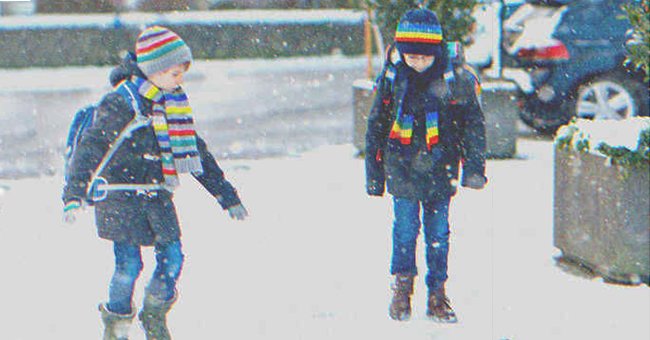 Shutterstock
Mom Takes Son to School, Gets Emotional When She Sees Boy Who Is a Carbon Copy of Her Son There — Story of the Day
A mother stood perplexed when she saw another boy who looked exactly like her son at school. After digging deep, she made a shocking discovery.
Dr. Samantha Darcey has been through a rough ride in her marital life. Things started brightly for her. She was a brilliant child and always topped her class in elementary school. She continued with her academic brilliance in middle and high school.
Thus, it was not a surprise when she got a scholarship to study at Yale University. After years of hard work and excellence, she graduated at the top of her class in medical school.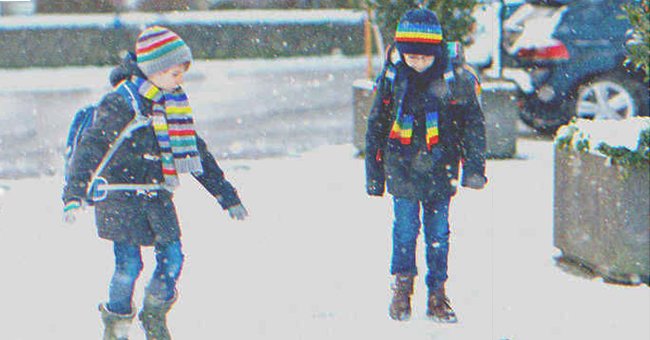 Samantha saw another boy who looked so much like her son Brian at school | Source: Shutterstock
As a doctor and orthopedic surgeon, Samantha was loved by her co-workers and patients. She had a way of making difficult things look easy, and it endeared her to many people.
However, while things were going fine in her career, she was not having it easy in her marriage. Her first marriage was to Luke Charming, who she met at Yale.
There was something about him that she just loved, and she always wanted to be with him. The feeling was mutual. There was no doubt they loved each other.
Hence, it was not a surprise when they tied the knot. Many of their friends and loved ones attended their wedding ceremony, which was almost carnival-like.
After six years of marriage, Luke and Samantha were yet to have a child. At first, it did not matter, but Luke became angry about the situation as time went on.
When the doctor told them Samantha could not get pregnant, he lost his mind. Samantha suggested they try other means, but he was not having any of it.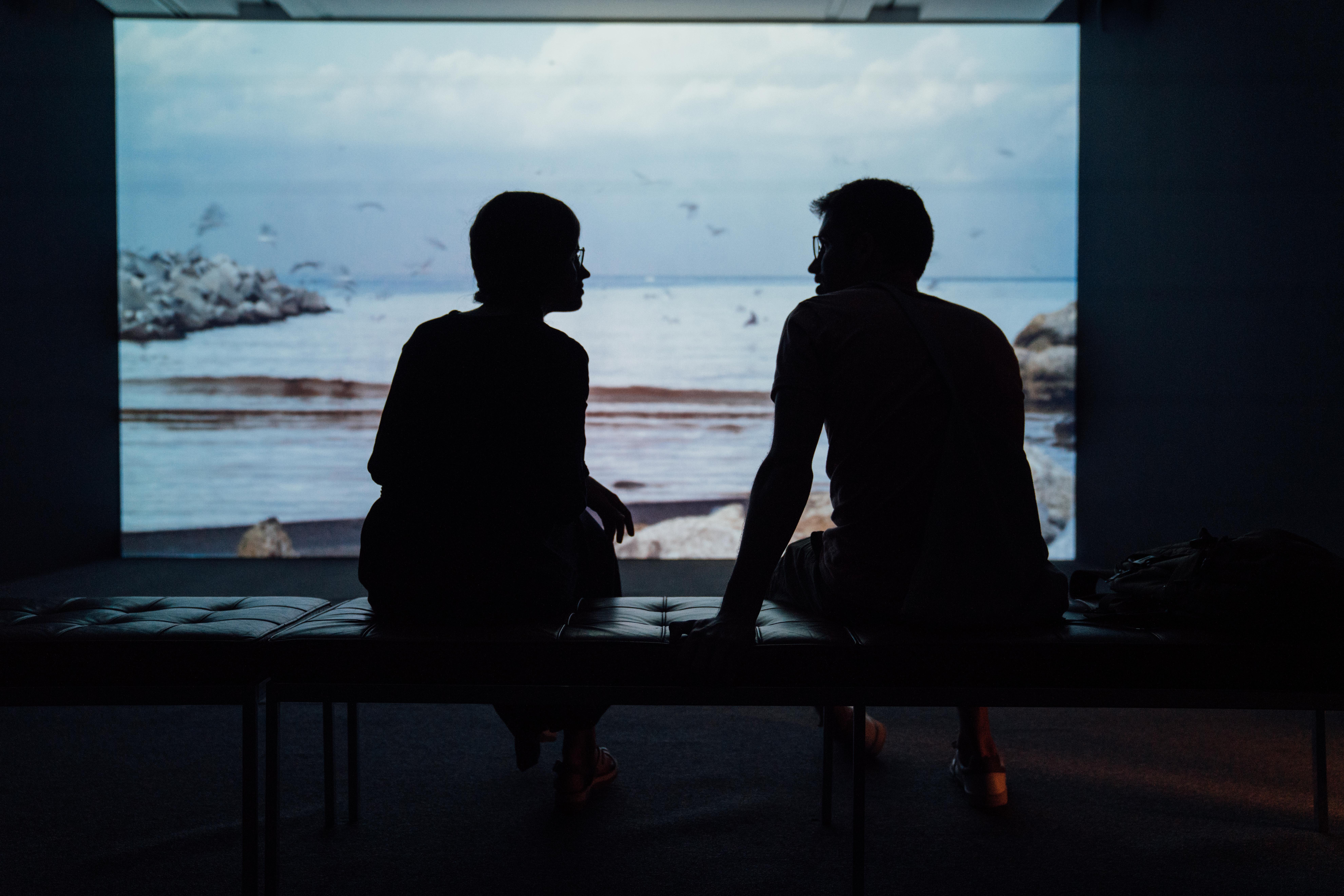 Samantha found love again three years later with Jeremy Miller, a photojournalist she met at a medical convention | Source: Pexels
Their communication levels dropped, and within three months of the doctor's revelation, Luke filed for divorce. Samantha was heartbroken but remained hopeful.
She found love again three years later. This time, it was with Jeremy Miller, a photojournalist she met at a medical convention. They had an instant connection and started dating soon after their first meeting.
Samantha discovered Jeremy had an 8-year-old son, Brian. She and Brian bonded so sweetly and quickly became fond of each other.
She always took him to school whenever she stayed over at Jeremy's place. Jeremy told her Brian's mom died at childbirth and it made her love him even more.
Jeremy and Samantha tied the knot six months after they started dating. Unlike Samantha's first marriage with Luke, their wedding ceremony was a more private and intimate affair.
Things seemed perfect for Jeremy and Samantha after tying the knot. Brian's presence added spice to their relationship. Jeremy loved his son's bond with his wife and felt lucky for marrying her.
There was something he had hidden from her since meeting her but he felt he could no longer tell her now that they were married for fear of losing her.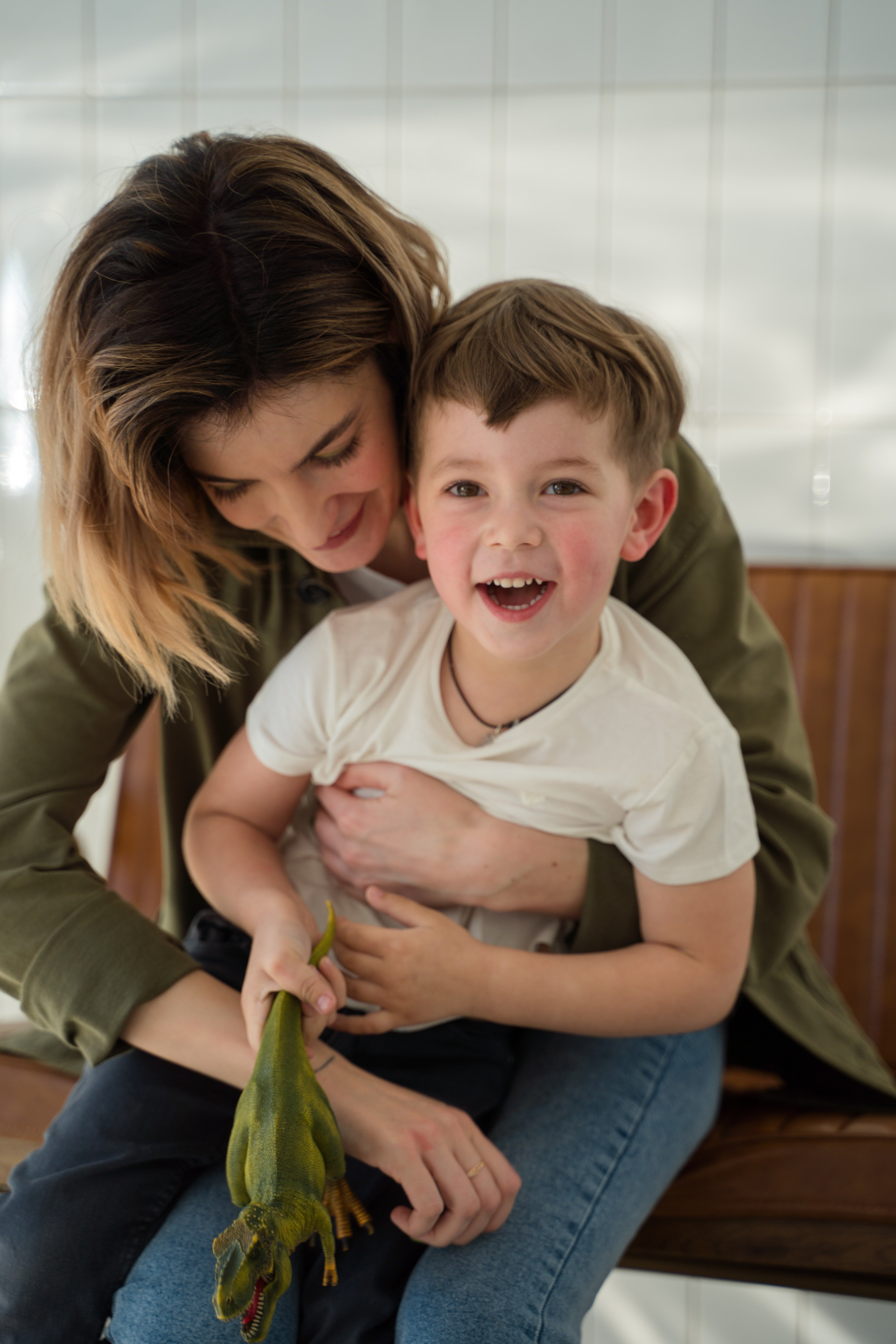 Samantha and Brian bonded so sweetly and quickly became fond of each other | Source: Pexels
The Christmas season arrived quickly and Samantha had everything planned out for an enjoyable experience. She loved the holiday season as a child and was keen to make it memorable for Brian.
Part of her schedule was to take him to school for the Christmas fair. She bought him a special costume for the fair and watched him proudly as he sauntered into the hall.
As she turned around, she saw another young boy, who looked just like Brian. They had similar facial features and physique, but the other boy could not walk very well.
An elderly woman with gray hair stood behind the other boy. Samantha was tempted to ask the woman about the boy but debated about it in her mind. Eventually, she spoke to the woman.
"Hi ma'am," she said. "I don't mean to disturb you, but your boy looks exactly like mine and I was wondering if it is just a coincidence."
"Hmmmm," the elderly woman sighed. "Do you have time to spare? Because this is going to be a long conversation."
Samantha and the gray-haired woman went to a nearby cafe. The woman introduced herself as Meghan Louis. She said she was the grandma of the boy Samantha saw her with. "His name is Anderson and he was born a twin," the elderly woman added.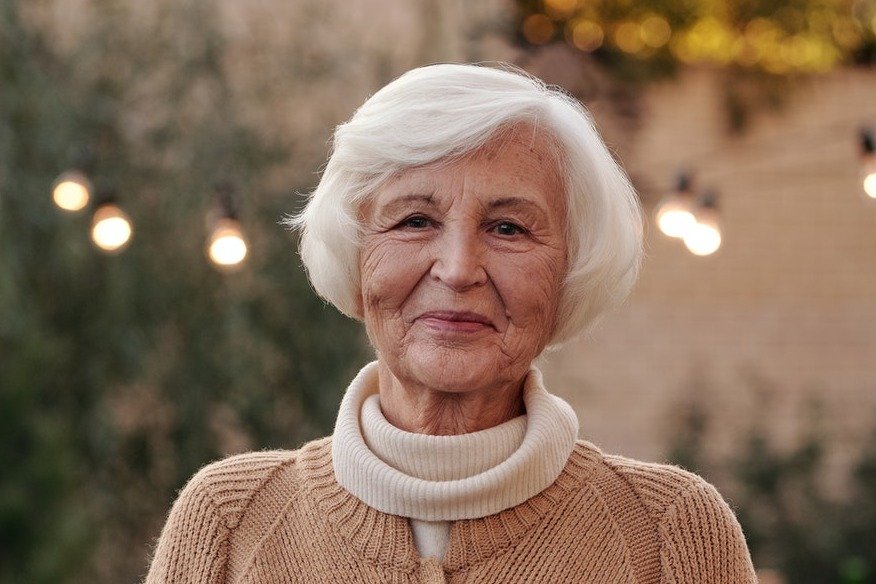 An elderly woman with gray hair stood behind the boy who looked just like Brian | Source: Pexels
Samantha placed her hands on her mouth and gasped when she heard the woman's words. The woman calmed her down and explained further.
She revealed Anderson's mother gave birth to him and another son but died in childbirth. In addition, Anderson was born with a defect (one of his legs was shorter than the other, which caused him to limp), while the other boy was completely healthy.
Meghan revealed that Jeremy is Anderson's father. After discovering his wife had died in labor, and one of his sons had a defect, he took the healthy child and abandoned Anderson.
The healthy child is Brian, who Jeremy raised, but he completely neglected Anderson. Meghan adopted Anderson and has been raising him since then.
When Meghan concluded her story, Samantha's eyes filled with tears. She was speechless and found it difficult to believe how wicked Jeremy had been.
After the Christmas fair, she ran to Anderson and hugged him tightly. She introduced him to Brian and told the boys they were twin brothers.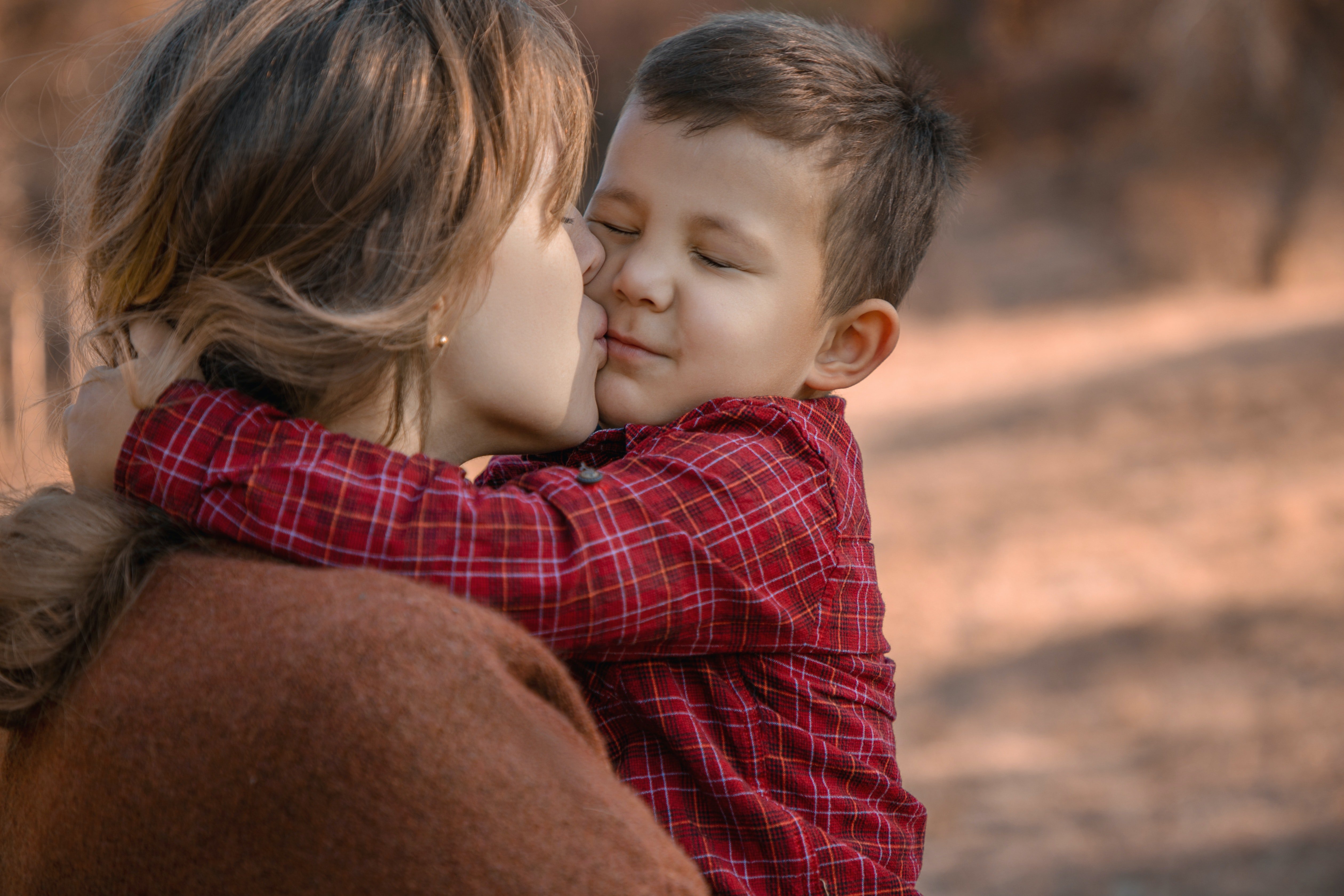 After the Christmas fair, Samantha ran to Anderson and hugged him tightly | Source: Pexels
When Samantha got home that day, she was angry at Jeremy and told him he was a wicked man. He was confused, but when she narrated the whole story to him, he fell on the floor and cried.
This was what he had always wanted to tell her but could not bring himself to say for fear of losing her. Now, his old demons had come back to bite him.
Jeremy promised to reunite with his abandoned second son and build a relationship with him. However, Samantha said she could not continue with the marriage.
"How could you be so mean to a little child? The son of your wife, who died while bringing him to life!" Samantha asked Jeremy. "Oh, Jeremy! You are so mean. This marriage is over! Goodbye!" she concluded.
Samantha kept to her words and proceeded with the divorce. However, she kept in touch with Brian and Anderson. She built a relationship with Anderson and helped him get rid of his limp through her medical knowledge and physiotherapy.
Meanwhile, Jeremy, now very remorseful, met his abandoned son and apologized to him and Meghan. He introduced Brian to Anderson and told the boys about their mom.
Samantha never returned to Jeremy but dedicated herself to caring for his sons, whom she took as her own. She was fulfilled being in the boys' presence and lived a happy life afterward.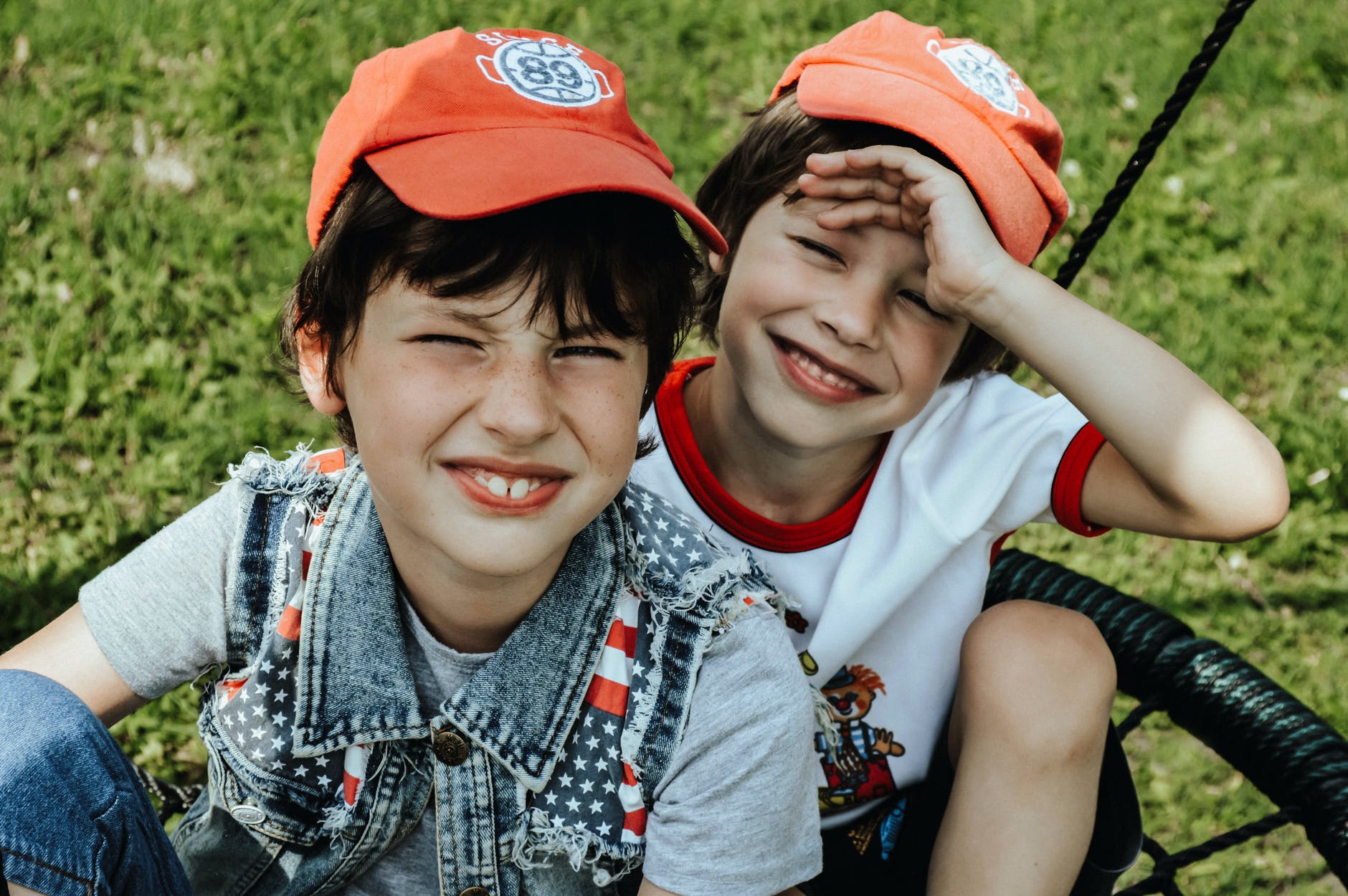 Jeremy introduced Brian to Anderson and told the boys about their mom | Source: Pexels
What did we gain from this story?
Don't look down on people because of their present condition. Jeremy looked down on his son, Anderson, because of his defect and did not even allow himself to be a father to him. Later, he came to regret that decision.
Be kind to others. Always be kind to others. Samantha exuded kindness and was disappointed at Jeremy for his meanness. Because of a single, wicked act, Jeremy lost the love of his life.
The world is a small place. Be kind to everyone. One never knows what can happen in the future. The little help given to someone today can lead to great things someday. However, if one is mean to others, they will eventually reap their rewards.
Share this story with your friends. It might brighten their day and inspire them.
If you enjoyed this story, you might like this one about a grieving mom who meets a limping mute boy who looks exactly like her late son and takes a DNA test.
This account is inspired by our reader's story and written by a professional writer. Any resemblance to actual names or locations is purely coincidental. All images are for illustration purposes only. Share your story with us; maybe it will change someone's life. If you would like to share your story, please send it to info@amomama.com
Please fill in your e-mail so we can share with you our top stories!