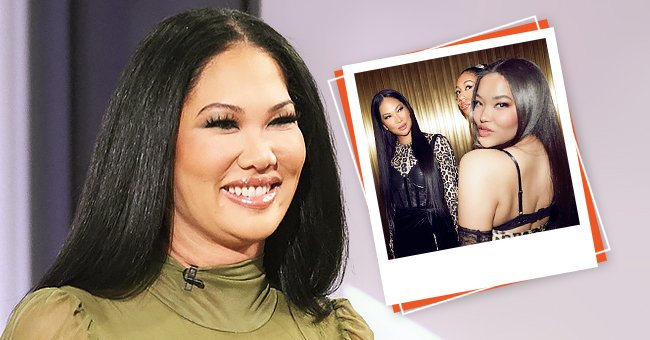 Getty Images | Instagram.com/kimoraleesimmons
Kimora Lee Simmons Look-Alike Daughters Are Rising Fashion Icons Posing with Her at the Latest Baby Phat Celebration
Fashion powerhouse Kimora Lee Simmons has two beautiful daughters with a knack for fashion. Recently, the three beauties made an appearance at Baby Phat celebrations together.
Kimora Lee Simmons wears many hats. She is a former model, on-screen personality, businesswoman, and clothing line owner. However, one of the uncontested titles is being an incredible parent to her kids.
Besides her daughters, Ming Lee Simmons and Aoki Lee Simmons taking after her in terms of looks, the two girls seem to have taken after their mother's love for fashion.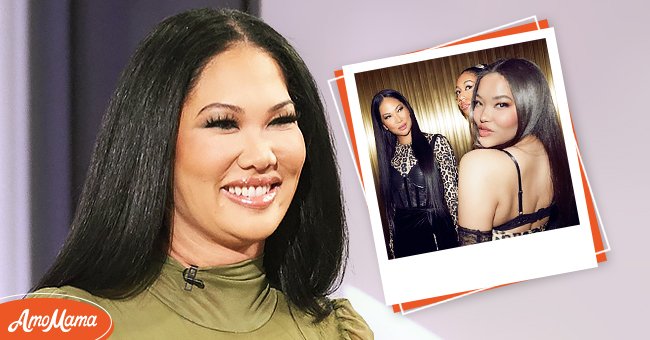 Fashion icon Kimora Lee Simmons | Photo: Getty Images Inset: Simmons with her daughters Ming and Aoki | Photo: Instagram.com/kimoraleesimmons
They've contributed towards their mother's brand by balancing the accounts and creating ideas, and they do so much more. They also model the brand, as is evident from a recent Baby Phat holiday launch celebration.
The trio looked gorgeous as they showcased their matching assorted leopard print and black outfits. Simmons wore a leopard print jumpsuit with a black wrap-around. Ming wore a black mini dress while Aoki donned a leopard print mini dress.
WHERE IT ALL BEGAN
Simmons began her career in modeling back in the '90s and worked her way up, eventually working with renowned brands such as Chanel.
However, her Baby Phat brand began as an offshoot of her ex-husband, Russell Simmons' Phat Farm menswear brand. Years later, Simmons became the president of the umbrella company Phat Fashions.
She only stepped down in 2010 after a Florida private company firm bought a majority stake in the company. Determined to continue the work she started, Simmons reacquired the company a couple of years back and is working hard to relaunch it.
ITS A FAMILY BUSINESS
Today, she shares her brand with her two daughters. The 46-year-old fashion icon wants to bring her daughters into the family business, and they are already making big moves.
Aoki, 18, is a student at Harvard while Ming, 21, studies at New York University. The two have signed under One Model Management and co-design with their mother for her brand when they're not studying.
The three have often teamed up to launch beautiful designs and say working together feels like a "natural evolution" for them.
"Everyone gets to bring their skills to the table. My mom encourages us to have our voices heard and find what we care about in life and combine our different passions into one completed product together." Aoki adds.
The three are changing the industry and don't seem to be slowing down. Recently, mother and daughters introduced their first-ever beauty line, Shimmer Dreams.
MOTHER OF FIVE
Away from working her way to the top and creating fashion, Simmons is a mother. She shares her first two, Ming and Aoki, with Russell Simmons.
She had her third baby, Kenzo, 11, with ex-boyfriend Djimon Hounsou. Then her fourth, Wolfe, 5, with her second husband, Tim Leissner. Simmons and Leissner then adopted ten-year-old Gary, making her a mother of five.
Please fill in your e-mail so we can share with you our top stories!