Kimora Lee Simmons' 2nd Daughter Who Had past Complexes Recently Closed Fashion Show in Chic Dress
Fashion icon Kimora Lee Simmons has two beautiful daughters with a knack for fashion. Recently, her second daughter, who once dealt with inferiority complexes, flaunted her model prowess in a chic dress while walking in a fashion show. 
Former model, on-screen personality, businesswoman, and clothing line owner Kimora Lee Simmons has a wide range of accomplishments to her name. However, one of the uncontested victories is being an incredible parent to her five kids.
She also successfully passed down her beauty and craze for fashion to her mini-mes. The mother of five has two girls, and three sons, from different marriages.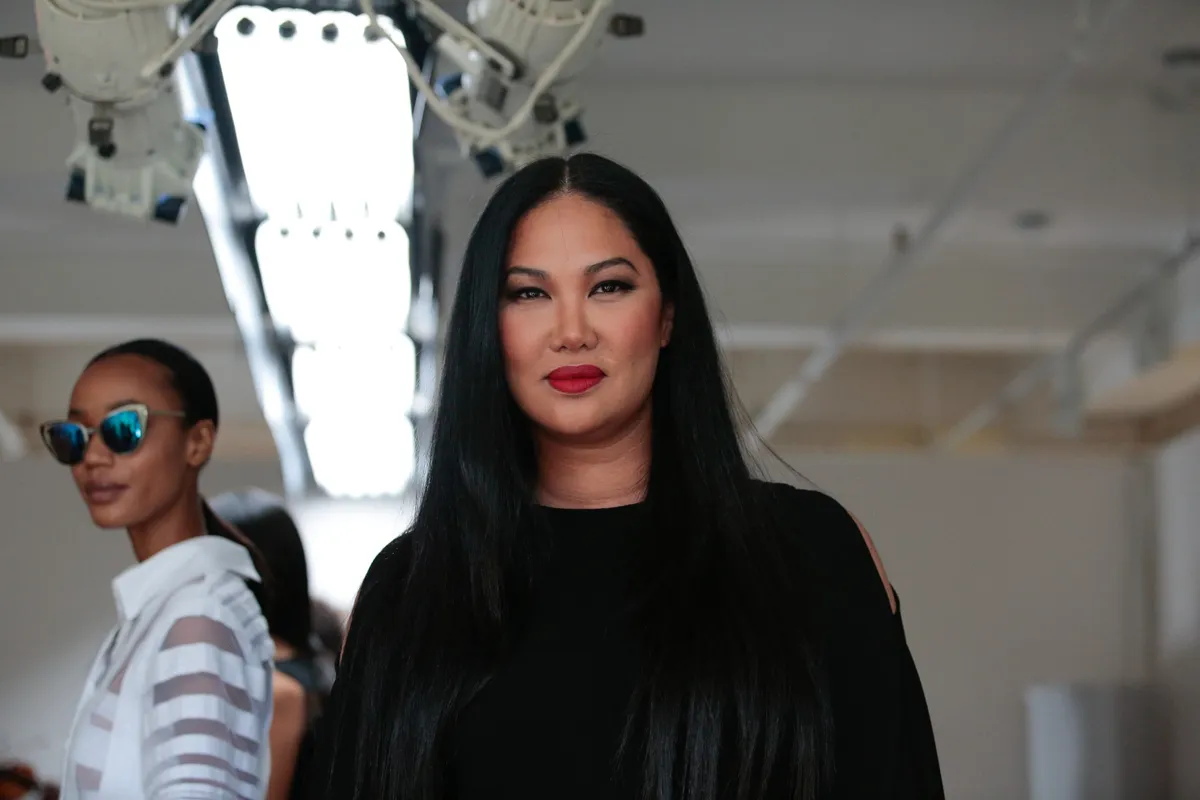 Her daughters, Aoki and Ming Lee Simmons, are already making her proud with their brilliance in academics and creativity in mommy's business.
They have contributed to rebuilding her clothing brand, "Baby Phat," and are highly responsible for a string of other things like balancing the accounts, modeling, creating ideas, etc.
While they come up with excellent ideas for their mother, the Lee Simmons sisters have furthered their interests in fashion as well. Recently Kimora's youngest daughter modeled in a fashion show.
AOKI'S DASHING POST
Aoki, who is a Harvard student, has proven to be a superhuman—beauty with brains. She was accepted into the prestigious university as a teenager, making her parents exceptionally proud, and the news was celebrated online.
While she has been busy getting excellent grades, she has also had time to hang out with family and pursue her dreams in the fashion world.
Kimora's daughter's latest Instagram update featured her time on the runway walking for Carlton Jones in New York's Fashion Week. She rocked a long-length, peach zipped-down dress with a flowing cape.
The dress had a cut in front that allowed her long model legs to catwalk freely. Her neck was styled in a set of ring-like themed necklaces, while she opted for a bronze bracelet and matching flat sandals.
In one of the photos, Aoki posed with the exceptional designer and added a few words of appreciation to him via the caption. It read:
"@carltonjonescollection Thank you so much for the honor of closing your legendary creative show."
MORE ON AOKI LEE SIMMONS 
In the case of the Simmons girls, the apple surely does not fall far from the tree, and this is partly because of the genes inherited and lessons learned from their famous mother.  
Aoki, who once struggled with an inferiority complex, admitted that her grandma, mother, and the internet helped her conquer it. She revealed that Kimora encouraged her to feel comfortable with her appearance and embrace her beauty. During an interview, the Harvard student said:
"She's very much encouraged me to stop hiding my natural features...she's like, 'keep it curly, keep it free, it makes you unique. Don't heat damage your hair.'"
Aoki is blessed to have a mother who, despite a busy career, looks out for her family, shows genuine love, and celebrates her children at all times.