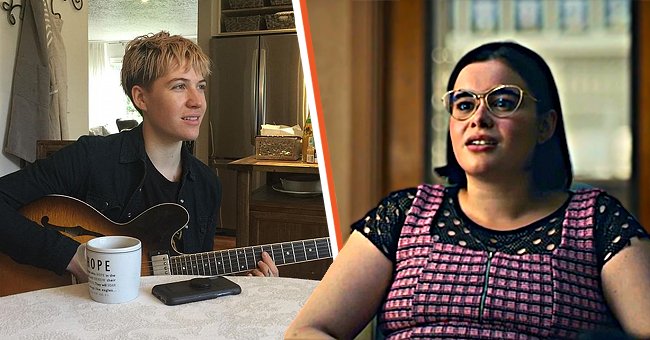 instagram.com/rosieugly | youtube.com/MariaKing 18
Barbie Ferreira's Partner & Gifted Musician Elle Puckett Who Once Tattooed the 'Euphoria' Star
Barbie Ferreira and her partner, musician Elle Puckett, explored their wild streak through ink. Moreover, Puckett has shown Ferreira immense love on social media.
Barbie Ferreira is an actress who plays Kat Hernandez on the HBO hit series, "Euphoria," which follows a group of teens as they navigate sex, love, identity, addiction, and trauma.
When she landed the role on the TV show, the 25-year-old said it was good timing because she got the call at her therapist's office. Ferreira stated if she did not get good news, she would have been at the perfect place.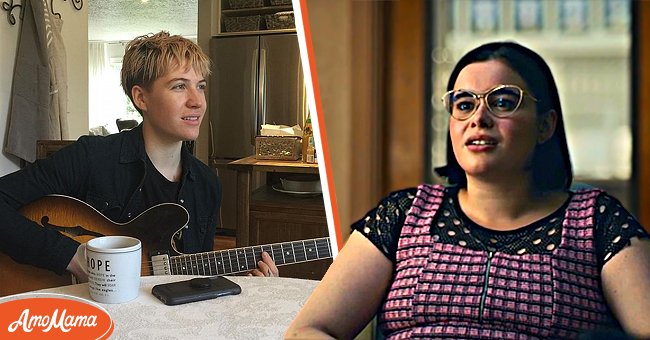 Pictured: (L) Singer Elle Puckett playing guitar in the kitchen. (R) An image of "Euphoria" actress Barbie Ferreira | Source: Instagram/@ellepuckett and YouTube/@mariaking18
GETTING TATTOOED
When she is not filming the series, the TV star is happily at home in Los Angeles with her three cats and partner, Elle Puckett. At the beginning of the pandemic, the model got a tattoo:
"I have a spiral on my butt because I was spiraling. I was like, 'I can't die and not have tattoos."
Even though COVID-19 did not end, the sudden change in its pace was a jolt for Ferreira. "It was just weird to come off something that changed my life, and the very next year, boom, nothing," she said.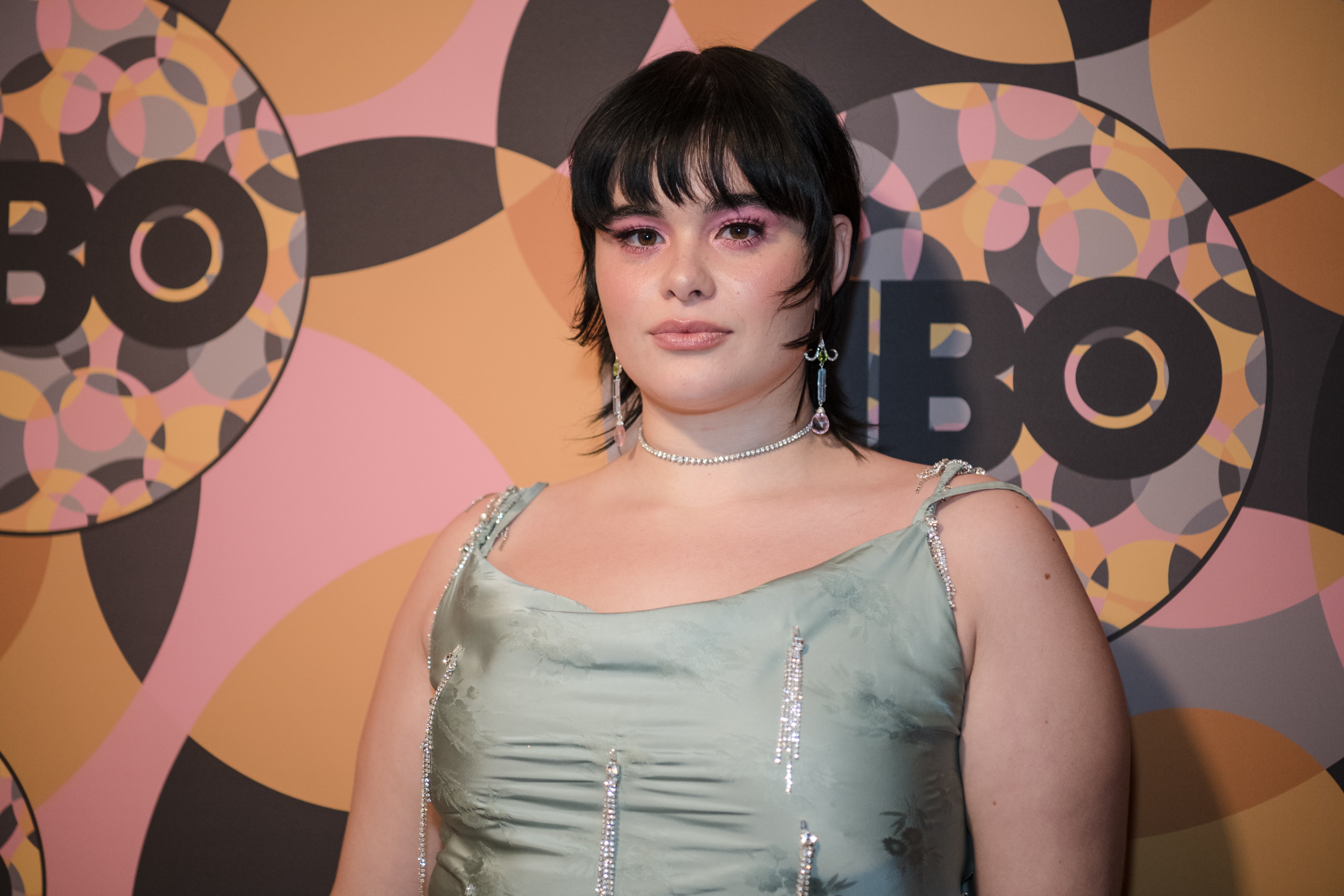 Model Barbie Ferreira arrives at HBO's official Golden Globes After Party at Circa 55 Restaurant on January 05, 2020 in Los Angeles, California | Photo: Getty Images
GETTING TO KNOW ELLE PUCKETT
Puckett was behind the tattoo, which was created using the stick-and-poke technique. Ferreira said doing tattoos was new for them, but now they are good at it.
Puckett is a guitarist, producer, and artist living in LA. At age sixteen, they fronted a pop band with their sister; singer Shealeen Puckett called Poema.
The siblings are from Albuquerque, New Mexico. The sisters were formerly signed with Tooth & Nail Records, who assisted them in releasing two EPS "Sing It Now" and "Once A Year."
In 2014, the duo announced their separation from their record label and became an independent band. The following year, the Pucketts released their third EP.
Meanwhile, Puckett also goes by the fictitious name Rosie Ugly and has released a single called "Bad Dog," now on Apple Music.
Last month, Puckett revealed on their Instagram that it was an honor to play with Lorde at the Guggenheim International Gala.
They thanked the team and shared: "Loved getting to dust off my vocal cords after a long pandemic and singing alongside other artists."
ROMANCE WITH FERREIRA
When they are not busy performing, Puckett is showering girlfriend Ferreira with love on Instagram. In September 2020, they posted an affectionate photo of the couple locking lips and captioned it: "True love's kiss."
Puckett recently threw a surprise birthday party for the "Euphoria" alum and posted a video from the day, including a series of fun pictures.
SEXUALITY & ADVOCACY
The couple started dating in 2019 and went on a vacation to Fiji together in December that year. In September 2020, the pair attended the drive-in movie premiere of "Unpregnant."
In 2019, Ferreira spoke frankly in an interview with New York Times & Style about her sexuality, saying that in her "personal life I've been gay as hell."
She came out as queer in an interview with Out that year, adding it had been going on for a while. Ferreira stated she does not identify as a straight woman.
She also told The Times that she hoped the television show would further expand her character Kat's sexuality and shared that she believed Kat was queer.
Apart from exploring her sexuality, Ferreira is also well-known for being an outspoken supporter of the body positivity movement. She was born in Queens, New York but later moved to Maywood, New Jersey.
Please fill in your e-mail so we can share with you our top stories!