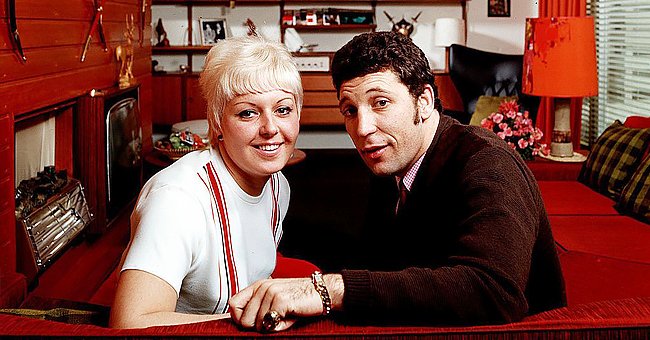 Getty Images
Tom Jones Blamed Himself for Death of His Wife Who Was an 'Unbelievable Woman' & Love of His Life
Legendary Welsh singer Sir Tom Jones not only enjoyed a long life, but also a fulfilling one. However, his biggest regret is in how he treated his wife of almost six decades.
Sir Tom Jones was one of the leading names in the music scene from the '60s to the decades that followed. The 81-year-old made his mark in the industry despite other great talents.
Jones was known for his melodic and vocal range. Jones attained stardom with back-to-back hit songs like "It's Not Unusual," "Green Green Grass of Home," "Delilah," "Till," and "A Boy From Nowhere."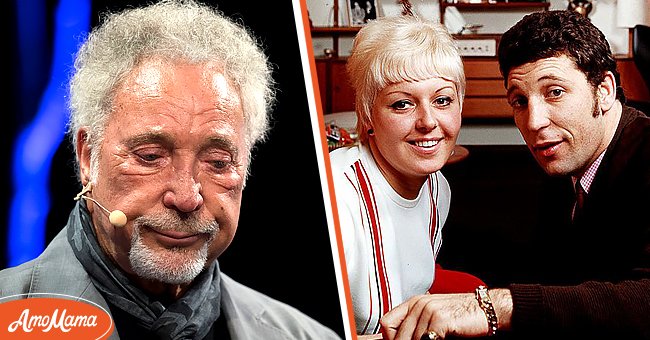 Singer Tom Jones performing at an event. [Left] | Portrait of couple Tom Jones and Linda Trenchard smiling sitting next to each other. [Right] | Photo: Getty Images
From an early age, Jones realized music was his calling. His music was heavily influenced by American blues, R&B, and rock 'n' roll; however, he had his way of making the sound his own.
Fans loved Jones, and sometimes, his relationships with these fans crossed moral lines. Jones was good with women; he was a passionate lover who found it hard to resist the lures of the many women that flocked him.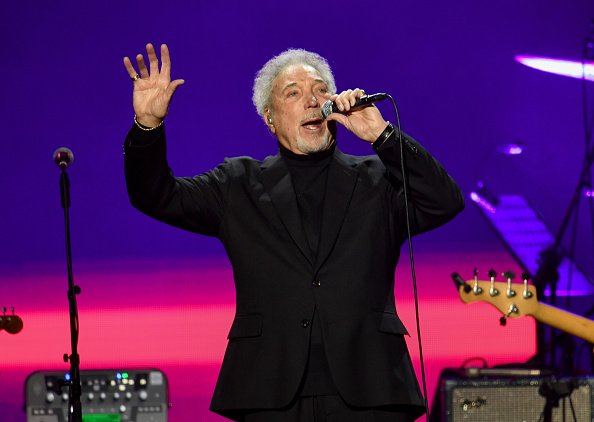 Sir Tom Jones at The O2 Arena on March 3, 2020. | Photo: Getty Images
Jones once revealed that he slept with over 250 women in his heydays, showing how popular he was amongst his female fans. He was not only a music maestro but also a charming soul.
Jones was married to his wife, Linda Trenchard, despite his philandering ways for almost six decades. The duo had one of the longest marriages in Hollywood, but it was not free from scandals. Jones was often unfaithful to his wife even though he loved her passionately.
WHEN THEY MET
Jones and Linda seemed to have had a special connection. The "A Boy From Nowhere" singer confessed to being smitten by his longtime wife when he was only 12.
The young kids would often see each other in their community, and Jones took the bold step of asking her out, but Linda held her ground until she was 15 before giving him the answer he desired. The duo got married in 1957 when Linda was only 16.
Jones canceled his tour to be with his dying wife, and her death left him in deep grief.
INFIDELITY AND ARRANGEMENT
Jones's career took him far and wide but mostly far from his wife and in the company of his female fans. His relationship with female fans was rumored to be legendary, as some will even go as far as flinging their underwear on the stage in an attempt to get Jones's attention.
During his tours, the singer's dressing room became a space to accommodate his sexual escapades with fans. Some of his flings with younger fans became uncovered after he was pictured kissing 19-year-old Marjorie, a beauty queen at the time.
Marjorie was stripped of her Miss World title, and Jones told his wife it was over when he realized she would find out about the affair. Distressed, Marjorie consumed many sleeping pills and went into a coma. Fortunately, she was able to recover.
When Linda found out about their affair, she was furious, and according to Jones, she shouted and beat him while he stood there taking his punishment; yet, this did not deter him from cheating.
Linda and Jones struggled to have more children after their son Mark was born. When she found out Jones had fathered a kid with another woman in 1987, her pain became unbearable.
Jones had a four-day fling with model Katherine Berkery on his US tour, culminating in his son Jonathan's birth.
ISOLATION AND ILLNESS
Jones and Linda planned to return to the United Kingdom for several years, but they never did. Linda had developed agoraphobia, according to his memoir. She stayed at home while he went on tour for weeks or months.
In the last years of her life, she became less and less visible in public. Jones later said his wife had struggled with depression and lost "her spark."
Despite the cold state of things between them, Jones could not divorce his wife; instead, he called her an "unbelievable woman" and the love of his life. Linda was later diagnosed with cancer which she died of at age 76.
WHY JONES BLAMED HIMSELF
Jones canceled his tour to be with his dying wife, and her death left him in deep grief. The singer revealed he feared he would not get to 80 after she passed on and almost lost interest in things.
Part of his regrets was his actions towards his devoted wife. Jones wished he had persuaded her to get treatment earlier. By the time they learned of cancer, it was already too late.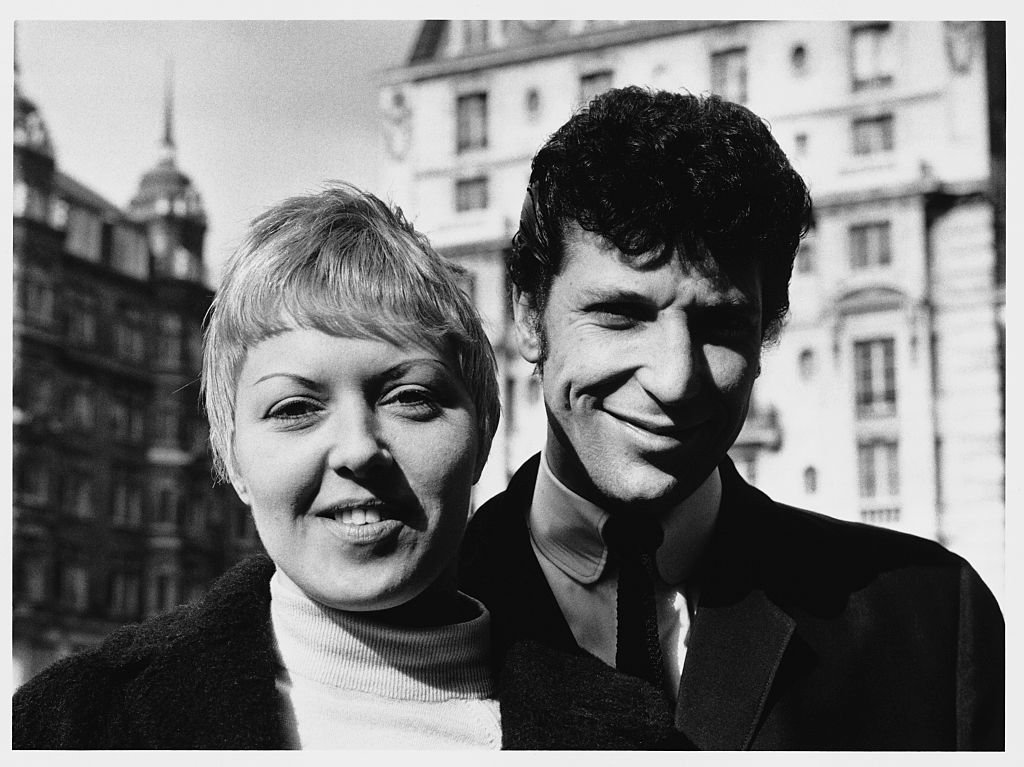 Tom Jones with his wife Linda Trenchard on March 1965 in Hanover Square, London, United Kingdom. | Photo: Getty Images
Grief and pain kept Jones away from his passion, but Linda had already asked him not to die with her. She insisted that he continued living, and since then, the music icon has stayed with his passion while honoring his late wife.
Please fill in your e-mail so we can share with you our top stories!