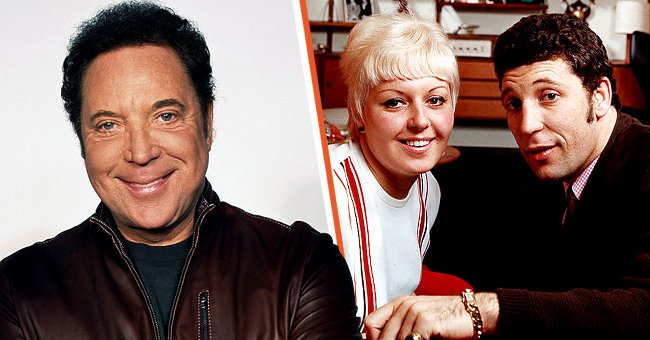 Getty Images
Tom Jones 'Never Kept Count' of Affairs despite 59-Year Marriage to 'the Love of His Life'
Tom Jones was one of the standout performers of the mid-'60s who enjoyed a career spanning more than five decades. Aside from his talents, he was also known for his philandering.
In an era filled with talented singers, Sir Tom Jones stood out, becoming one of the standout stars of the late 20th century. He is best known for hit songs such as "It's Not Unusual," "Green Green Grass of Home," "Delilah," "Till," and "A Boy From Nowhere."
The Welsh singer was heavily influenced by American blues, R&B, and rock 'n' roll, and he has created hits in the last five decades.
From the 1980s to the new millennium, he released successful albums aimed mostly at the British and European markets. Jones became a judge on the U.K. television show "The Voice" in 2012, guiding others through his significant musical experience.
Aside from being an exceptional singer, Jones was also a passionate lover. He was married to his wife Linda for almost six decades, but his affection for her did not stop him from being unfaithful.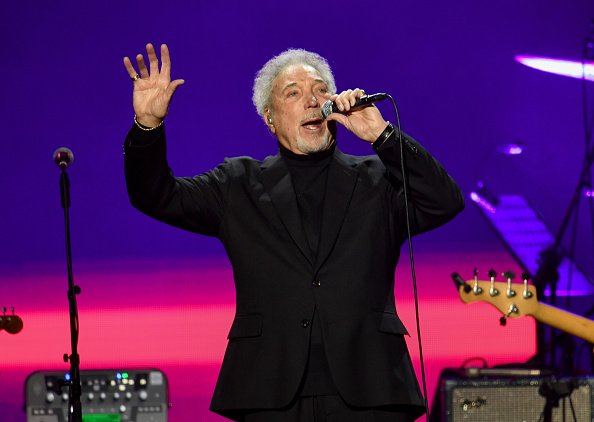 Sir Tom Jones at The O2 Arena on March 3, 2020. | Photo: Getty Images
HE LOVED ONLY ONE WOMAN
At the height of his fame, Jones admitted to sleeping with over 250 women, showing how popular he was amongst his female fans. Jones was not only talented and skilled in music, but he was also equally a charming soul.
He and his wife had a remarkable love story. In his 2015 memoir "Over the Top and Back," Jones revealed how he originally fell in love with Linda when they were both 12 years old.
He was sick with tuberculosis at the time and spent two years in bed recovering. Linda would smile at him as she walked to school in Treforest, South Glamorgan. After recovering, he asked her out, and she did not agree to Tom, born Thomas Woodward, until just after her 15th birthday.
Despite being a notorious womanizer, Jones was passionate about Linda, whom he married in 1957 in a Welsh mining village.
Linda was 16-years-old when they got married, and she was by his side until she died in 2016. It is unknown if she turned a blind eye to his infidelity until years later, or Jones skillfully hid it from her.
Jones's career began seven years after their marriage, and soon, he became a global name with his chart-topping hits. However, his success made Linda feel inferior, and she once confided in a friend that she never felt good enough being his wife.
Jones struggled to keep his female fans at arm's length throughout his career, but he admitted that his heart only had space for Linda. He had a two-year relationship with Mary Wilson of "The Supremes" and a subsequent relationship with then-Miss World Marjorie Wallace.
His flings with female fans were rumored to be legendary, as some will even go as far as to fling their underwear on the stage in an attempt to get his attention.
Jones was often on tours, and his dressing room became space to accommodate his sexual escapades with fans. Some of his flings with younger fans became uncovered after he was pictured kissing 19-year-old Marjorie, a beauty queen at the time.
She was stripped of her Miss World title, and when Jones realized his wife would find out about the affair, he told her it was over. Marjorie, distraught, overdosed on sleeping pills and fell into a coma. Fortunately, she recovered.
Linda was enraged when she learned of their affair, and according to Jones, she screamed and punched while he stood there, receiving his punishment; even that did not stop him from continuing with his cheating ways.
Linda spent many years behind the scenes and under the shadows of her famous husband. Shortly after getting married, they welcomed their only son Mark. According to reports, she became infertile after suffering a miscarriage.
Her pain grew worse in 1987 when she discovered Jones had fathered a child with another woman. During Jones's U.S. tour, he had a four-day fling with model Katherine Berkery which resulted in the birth of son Jonathan.
Jones denied the child was his for 20 years, despite paternity tests proving he was the father. The singer later spoke about his son Jonathan, admitting he was tricked into fathering him.
He gave Berkery a £50,000 out-of-court settlement at the time, and Linda, his wife, announced that she was returning to Wales. However, she ultimately made her way back to the United States, staying with her husband.
LINDA WAS AGORAPHOBIC
Jones and Linda promised to return to the UK for several years, but they never made their way back home. His memoir later revealed that Linda had developed agoraphobia. She remained at home while he was gone for weeks or months touring.
Her public appearance became heavily reduced in the latter part of her life. During his three-year run on BBC One's "The Voice," Jones stayed in The Savoy in London for three months without the company of his wife.
That was not the only time he was left to embark on his trips alone because of her condition. Linda did not accompany him on his 45-date tour of Australia and the United States in 2014, nor when he received his knighthood at Buckingham Palace in 2006.
The couple spent less time together, but Jones claimed it would have been impossible to divorce his wife. The music icon remarked that he had forged an understanding with her that was difficult to find elsewhere.
Linda later died in 2016 after losing a secret battle with cancer. She was 76 at the time of her death, leaving her longtime husband devastated. Jones canceled his tour to be at her bedside when she died.
Years after her death, the singer still finds it hard to cope with her absence but credits music for helping him heal. When asked if he would consider remarrying, the actor gave an easy reply; "I couldn't because there's no history with anybody else."
Please fill in your e-mail so we can share with you our top stories!