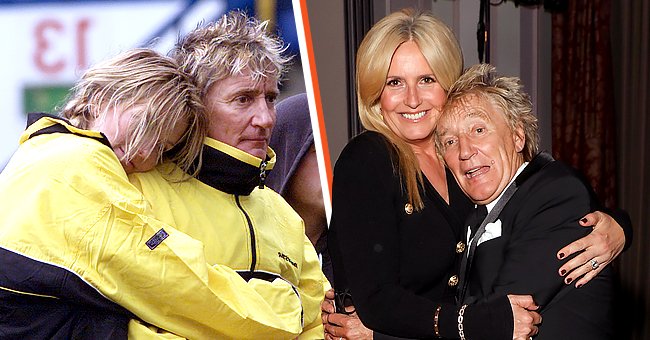 Getty Images
Rod Stewart & His Wife Have a Happy 14-Year Marriage Though He Only Called 6 Months After Getting Her Number
After their first meeting, music legend Rod Stewart waited six months before calling his wife of 14 years, Penny Lancaster. However, it was not his choice.
Even though Penny Lancaster and Rod Stewart's love story had a slow start, they have known each other for over two decades and now share a beautiful family.
When they met, she was engaged to her boyfriend of ten years, and he had just broken up with his second wife. Here's how Stewart and Lancaster fell in love and married despite their age difference and tensions in their families.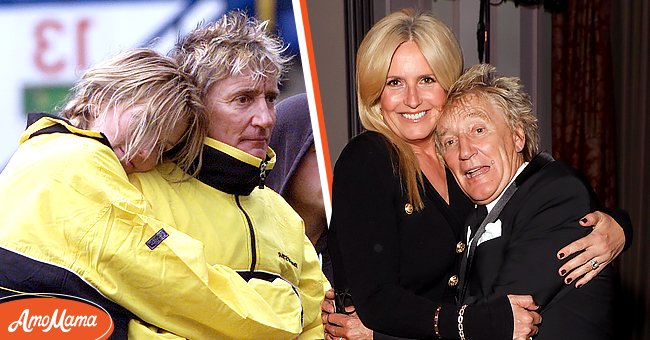 Rod Stewart and Penny Lancaster on May 26, 2002 in Stamford Bridge, London [left]. Stewart and Lancaster on September 17, 2021 in London, England [right] | Photo: Getty Images
In 1999, Lancaster and Stewart went to the same Christmas party. He was already a world-renown musician, so one of Lancaster's friends dared her to get his autograph.
Lancaster probably told Stewart she was studying photography at the party because he invited her to a concert to take photos the following night. He couldn't see her that night, but his bassist got her phone number.
Since Stewart had just broken up with his second wife, Rachel Hunter (they split in 1999 and divorced in 2006), the bassist didn't give him Lancaster's number right away because he considered Stewart was not ready to date.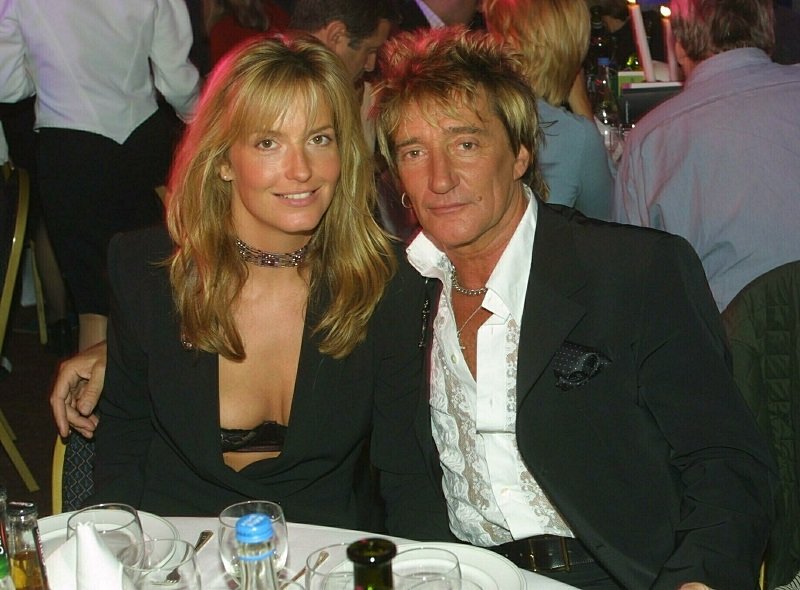 Rod Stewart and Penny Lancaster in London, England on April 11, 2001 | Photo: Getty Images
The "Maggie May" singer had to wait six months to get it. When he finally called her, he needed an excuse to ask her out, so he told her he wanted to see the photos she took.
They started dating despite their significant age gap (she was 28, and he was 54). The early days of their relationship were not a walk in the park, though.
"I was stunned, threw my arms around him, and burst into tears."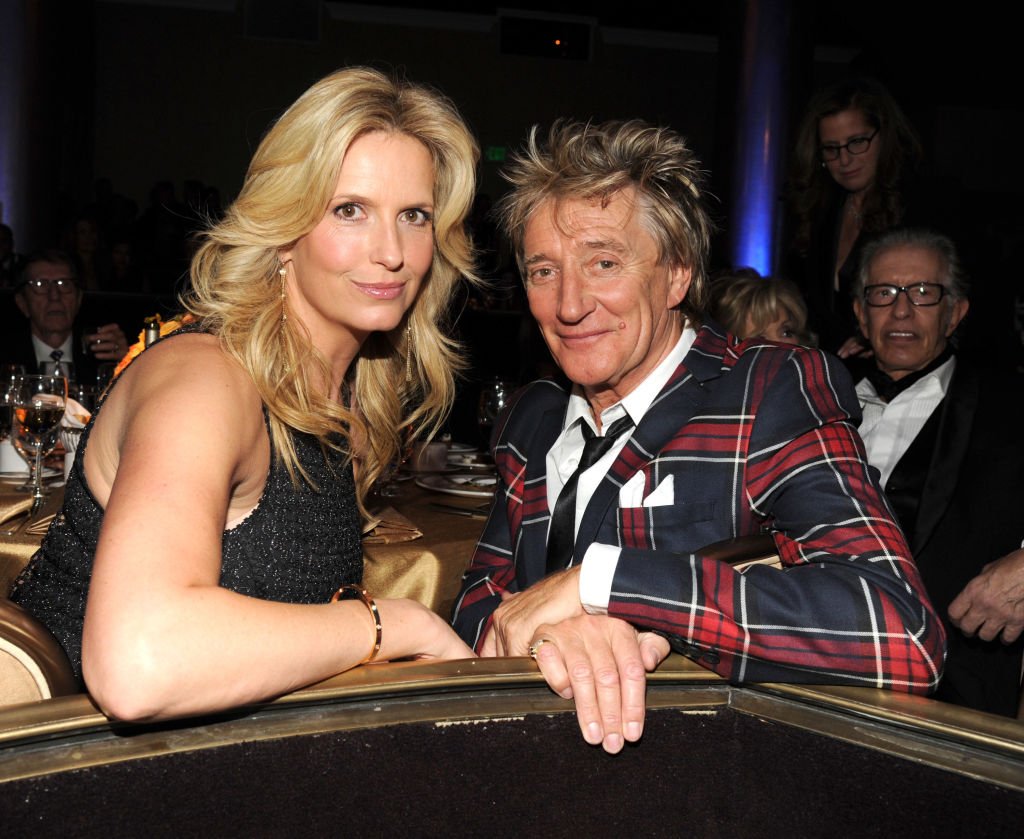 Penny Lancaster and Rod Stewart on January 25, 2014 in Los Angeles, California | Photo: Getty Images
Not only was Lancaster "very quiet" and wouldn't talk much, but their families were also concerned about their romance. Stewart's loved ones believed he was repeating his relationship with ex-wife Hunter. He said:
"When my marriage to [Hunter] ended, the last thing I wanted to do was fall head over heels in love with a tall blonde girl in her 20s."
On the other hand, Lancaster's brother was anxious about her dating a rock star. The tensions settled down when Stewart met Lancaster's dad, Graham. They are the same age and hit it off right away, drinking whiskey and listening to Sam Cooke's soul records.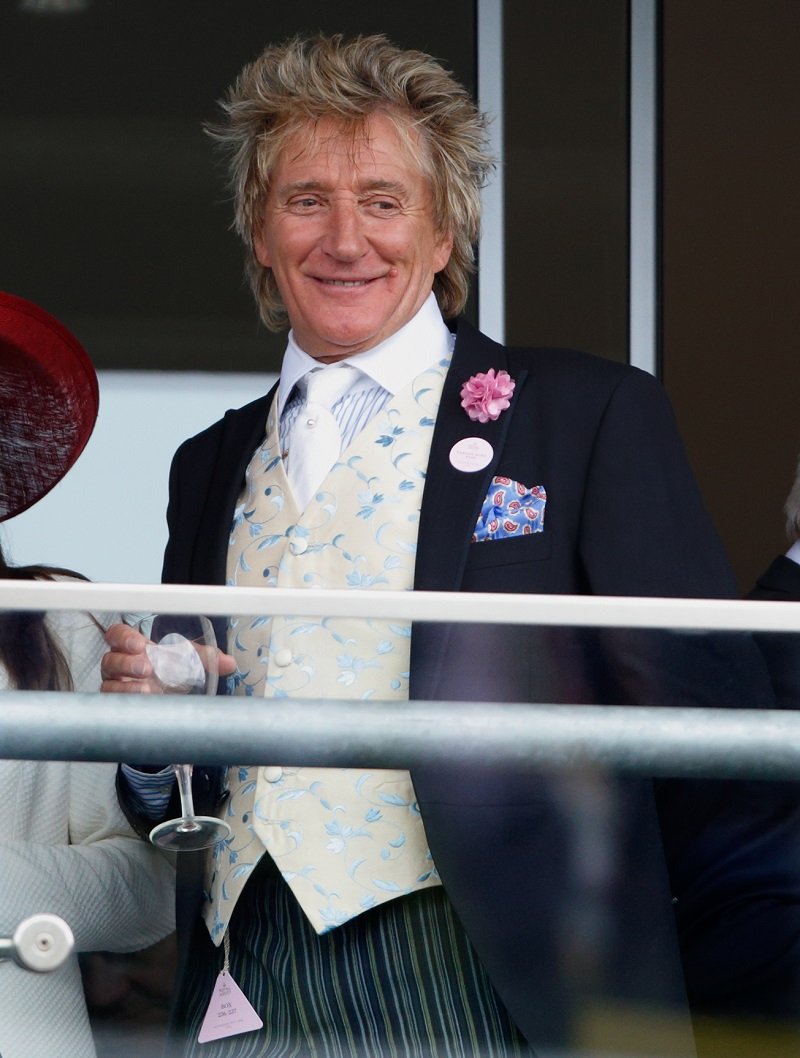 Rod Stewart on June 15, 2016 in Ascot, England | Photo: Getty Images
Even with their families' blessings, Stewart and Lancaster took things slowly. He wanted to make sure she was the one, and she was engaged to a man she had been dating for ten years.
On September 11, 2004, when she had already left her fiancé, he suggested having a baby. In March 2005, the musician took Lancaster and her parents to Paris for a surprise proposal.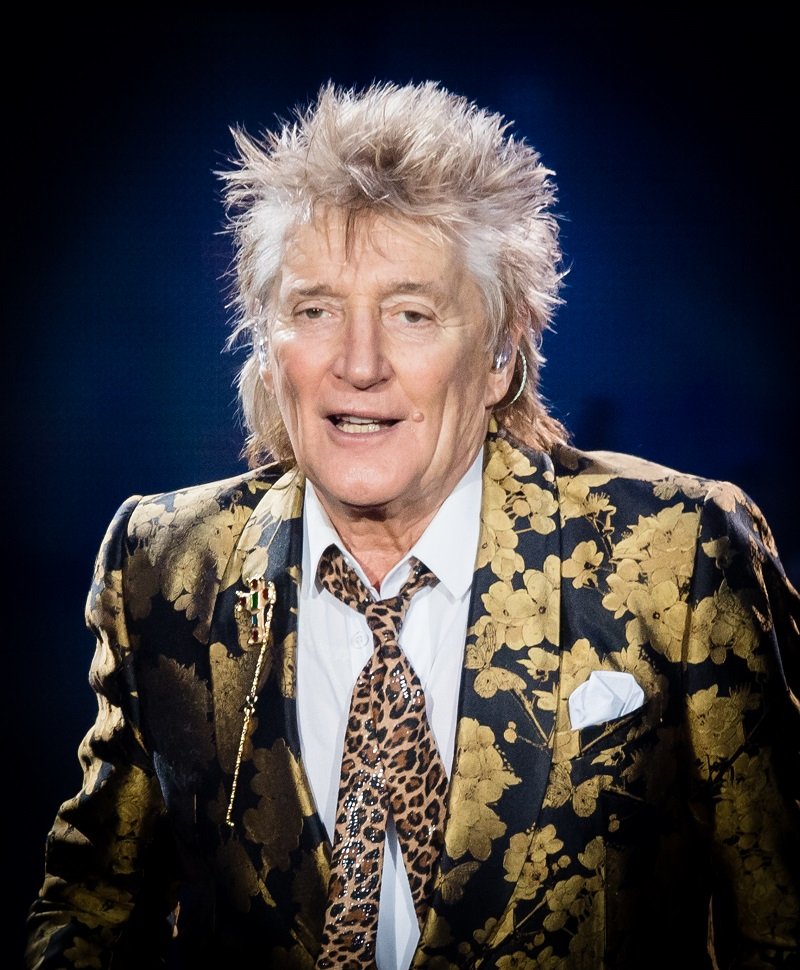 Rod Stewart on December 17, 2019 in London, England | Photo: Getty Images
After asking for Graham's permission to marry her, he popped the question on the second platform of the Eiffel Tower. Lancaster explained:
"I opened the box, and he had bought me the most amazing princess-cut diamond engagement ring. […] I was stunned, threw my arms around him, and burst into tears."
They conceived their first child, Alastair, that night. He was born in November 2005, but Stewart and Lancaster tied the knot in June 2007.
The couple held the ceremony at a chapel in Santa Margherita, a town on the Italian Riviera, where they also honeymooned. Their second child, Aiden, joined the family in February 2011 when Stewart was 66.
Although Lancaster is married to a wealthy and successful musician, she never stopped pursuing photography. Now, she works as the photographer of her husband's album covers.
Lancaster also became a TV personality when she competed on the fifth season of "Strictly Come Dancing." She then released a fitness DVD and participated in "Famous and Fighting Crime," where she volunteered at the Cambridge Constabulary.
That experience inspired her to join the Special Constable with the City of London Police Force in 2021. She admitted that being a police officer and Stewart's wife was "crazy," but she was focused on protecting life and maintaining peace.
Although the couple has been married for 14 years, they still do romantic things for each other. For example, Stewart included a love song for her, "I Can't Imagine," on his latest album, "The Tears of Hercules."
The musician, who described his wife as the "most gorgeous woman" in his life, confessed that Lancaster didn't pay much attention to the song the first time she listened. When he asked her to focus on the lyrics, she got it.
Apart from the two children he welcomed with Lancaster, Stewart has six more. His first daughter, Sarah, was born in 1963 and placed for adoption shortly after.
With his first wife, Alana, he shares Kimberly and Sean. Stewart then had Ruby with Kelly Emberg, and Renee and Liam with Hunter. What a big and talented family!
Please fill in your e-mail so we can share with you our top stories!