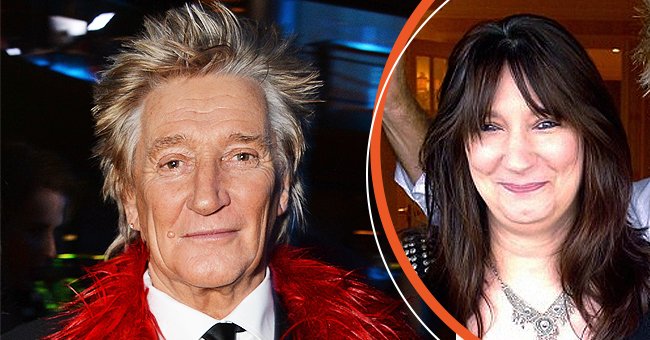 Getty Images | Facebook/TheScottishDailyRecord
Rod Stewart's Daughter Who Was Lost for Years Doesn't Want Biological Mom Back in Her Life
Rod Stewart was fortunate to reunite with the daughter he gave up for adoption. Although they are on good terms, the young lady will only reconcile with her biological mother on one condition.
Rod Stewart is a renowned British Rock and pop singer, songwriter, and record producer. He is famous for several hit songs and is one of the world's best-selling musicians ever, selling over 250 million records worldwide.
Apart from Stewart's musical success, he is famous for his involvement with different women. In his lifetime, he has been married three times and divorced twice. He is also a doting father to eight children he shares with five different women.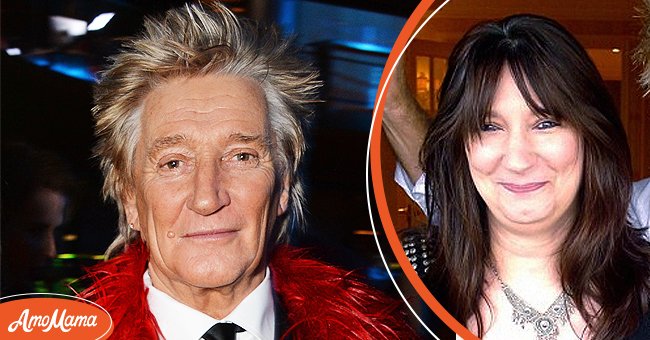 Sir Rod Stewart at the Bloomberg x Vanity Fair Climate Exchange gala dinner on December 11, 2018. [Left] | Photo of Rod Stewart's daughter, Streeter. [Right] | Photo: Getty Images
ROD'S FIRST MARRIAGE
The father of eight's married for the first time at 34 years old in 1979. He tied the knot with American Actress, Former Model, Author and Producer, Alana Stewart.
The marriage was short-lived, and it ended five years later, in 1984. Following his divorce, Rod recalled a conversation with his father about getting married to Alana during an interview with People.
When the icon told his father he was getting married, the older man said his son was too young. Rod revealed his father was right because he still had a lot of living, drinking, and partying to do.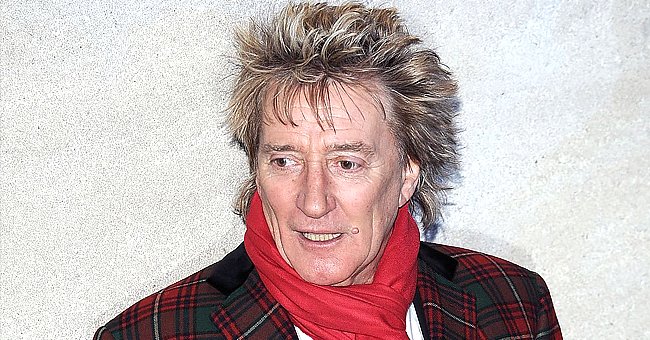 Rod Stewart at the 80th Annual Rockefeller Center Christmas Tree Lighting Ceremony on November 28, 2012, in New York City. | Photo: Getty Images
ROD MARRIES AGAIN
Six years after his divorce, the record producer crossed paths with New Zealand Model and Actress Rachel Hunter. The pair became romantically involved, and at the time, it was a match made in heaven.
Rod and Hunter dated for a while before getting married in 1990. The pair were in love, and the proud husband thought that his marriage to Hunter would be the last.
He believed his second wife was the one, but sadly, it was only a matter of time before their union began to fall apart, and after being married for nine years, they got divorced.
THIRD TIME'S A CHARM
Rod was determined to find love again despite two failed marriages, and he did. Shortly after his split, he met Penny Lancaster — an English model, photographer, television personality, and presenter. The duo started dating and walked down the aisle in 2006.
Since then, the lovebirds have been married, and Rod's confessions have proven that their union is filled with love. He often speaks positively of his wife during interviews, letting the world in on how much of a fantastic person she is.
Rod says they have the perfect relationship, and Lancaster has mended his heart in more ways than one. Apart from serenading his wife with kind words, Rod has been generous enough to open up about the secret to his blissful marriage.
He once mentioned that the key to their success is intimacy. Despite being married for over a decade, the pair still show their affection for each other by sharing kisses and cuddles.
Boffey accused Stewart of romanticizing what happened between them.
STREETER'S CHILDHOOD
Rod was only a teenager when he was saddled with the responsibility of being a father, following a romantic involvement with his then-teenager love, Susannah Boffey.
While they were together, the pair welcomed a daughter, Sarah Streeter. At the time, the singer was broke and could not financially cater for his baby. So, he immediately put her up for adoption.
The little girl spent years in various children's homes and foster care before being adopted at Five. Streeter lived with her adoptive parents happily, but when she clocked 18, they revealed the truth about her paternity.
FINDING ROD
After knowing who her biological father was, the teenager searched for Rod. She finally found him at the Cherokee Recording Studios in Los Angeles, where the singer and his crew recorded an album.
Streeter went to the front desk and asked to see Rod, claiming he was her father. Upon hearing he was being looked for, the musician sent his long-term guitarist, Jim Cregan, to find out what was happening.
During an appearance on the "Stars Cars Guitars" podcast, Cregan revealed that after taking one look at the girl, he immediately saw the striking resemblance between her and Rod.
He explained that Streeter had a dimpled chin and prominent nose, which made him know she was the musician's daughter. Cregan immediately went to Rod to tell him that the girl was a dead ringer.
As expected, he came forward to see his daughter, and it was a happy reunion, but the singer reportedly felt very grumpy with Streeter for how she set up their first meeting.
Rod felt that way because a newspaper outlet had heard about the situation and flew Streeter to America. They also had paparazzi sitting in the bush, waiting to take pictures of the reunion.
FATHER AND DAUGHTER'S RECONCILIATION
Despite his feelings about the situation, what was most important was that he had found his daughter. The father and daughter met a few times in the '80s but hardly contacted each other in the subsequent 20 years.
Streeter also fell into a cycle of drug and alcohol dependence. Nevertheless, the young lady managed to get clean and reconciled with her father after her adoptive mother's death.
STREETER'S RELATIONSHIP WITH HER MOM
Although the young lady's relationship with her father turned out great, the same cannot be said of her relationship with her biological mother.
During an interview, Boffey reacted angrily to one of Rod's songs in his 2013 album "Time." The song titled "Brighton Beach" was a heartfelt ballad in which he lamented about the loss of his teenage love.
Boffey accused Stewart of romanticizing what happened between them. She insisted he effectively abandoned her and their baby daughter, blighting their lives in the process.
However, following her reconciliation with her dad, Streeter had a different opinion about her mother. She accused Boffey of being mired in bitterness and wondered why she never got over what happened between her and Rod.
She continued by saying that her mother's bitterness was one of the reasons she did not want her back in her life. However, she said if Boffey could stop dwelling on the past and being negative, then maybe they could be friends someday.
Please fill in your e-mail so we can share with you our top stories!