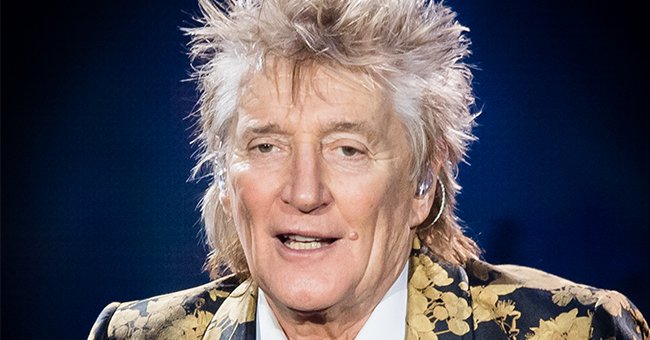 Getty Images
Rod Stewart Gave up His Daughter for Adoption at 16 - Years Later She Came to His Studio
When Rod Stewart was a teenager, he had a love affair that resulted in the birth of a child he gave up for adoption. Many years later, that child walked into his studio seeking her father.
Rod Stewart is a famed British rock and pop singer, songwriter, and record producer. He is known for many hit songs and is one of the world's best-selling musicians ever, selling over 250 million records worldwide.
Besides Stewart's musical prowess, he is also famous for being involved with multiple women. He has been married three times and shares eight children with five different women.
Stewart was just a teenager when he became a father for the first time, following a relationship with his then-teenager love, Susannah Boffey.
Boffey became pregnant and had a daughter named Sarah Streeter. When Streeter was born, Stewart was broke and could not cater for the baby. Hence, he immediately wanted to put her up for adoption.
Streeter spent years in foster care and various children's homes before she was eventually adopted at five. When she turned 18, her adoptive parents told her the truth about her paternity.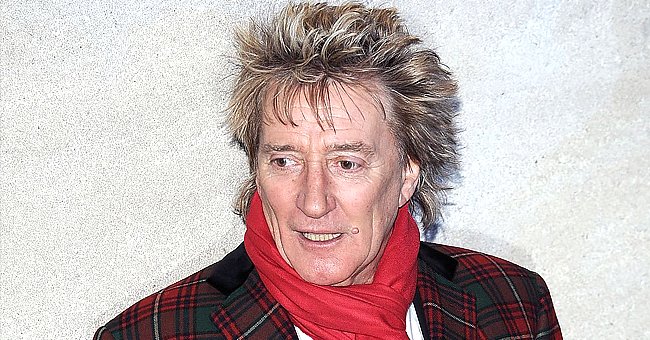 Rod Stewart at the 80th Annual Rockefeller Center Christmas Tree Lighting Ceremony on November 28, 2012, in New York City. | Photo: Getty Images
After knowing Stewart was her birth father, she looked for him. Streeter finally found him when she went to Cherokee Recording Studios in Los Angeles, where the singer and his crew were recording an album.
She went to the front desk and asked to meet Stewart at the studio, claiming he was her father. When Stewart was told he was being looked for, he sent his long-term guitarist, Jim Cregan, to find out what the matter was.
During an appearance on the "Stars Cars Guitars" podcast, Cregan, who has played with Stewart for over two decades, revealed that he immediately saw that Streeter closely resembled him after taking one look at her.
He explained that Streeter had a dimpled chin and a prominent nose, which made him know she was Stewart's daughter. He went back to Stewart and told him that the girl was a dead ringer for him.
Jim further said Stewart's relationship with Streeter's mom was immortalized in his 1971 hit song "Maggie May." He explained that the daughter from the Maggie May story was adopted.
Later, Stewart confirmed that Maggie May was more or less a true story about the first woman he had sex with at the 1961 Beaulieu Jazz Festival.
Stewart and Streeter met a few times in the '80s but hardly made any contact for the subsequent two decades. Streeter also fell into a cycle of drug and alcohol dependence.
She managed to get clean and reconcile with her dad, who reconnected with her after her adoptive mother's passing. The father-daughter duo later formed a close relationship.
Streeter opened up about her relationship with her dad during a 2018 interview. She explained that their relationship evolved over the years.
Streeter said it took time for them to get to that level because besides being her father, Stewart is also a big star, which made things difficult as she lacked confidence.
However, over the years, their relationship became more relaxed, and Stewart became just her dad. She admitted that she couldn't escape the fact that he is a star but puts that at the back of her mind when they are together.
Stewart also said that despite marrying Hamilton in 1979 when he was 34, he believes he married too young.
Stewart also echoed his daughter's sentiments about their relationship in another interview by saying she calls him dad, and he calls her his daughter. He added that they were doing their best.
While Streeter's relationship with her dad turned out great, the same could not be said about her relationship with her mom.
During an interview, Boffey reacted angrily to one of Stewart's songs in his 2013 album, "Time." The song titled "Brighton Beach" was a heartfelt ballad in which he lamented the loss of his teenage love.
Boffey accused Stewart of romanticizing what happened between them. She insisted he effectively abandoned her and their baby daughter, blighting their lives in the process.
However, following her reconciliation with Stewart, Streeter had different views from her mom. She accused Boffey of being mired in bitterness and wondered why she had not gotten over what happened between her and Stewart.
Streeter said it was a shame her mom was still bitter even though everyone involved had moved on. She added: "I used to be like Susannah, full of resentment, but then I realized that dwelling on the past doesn't get you anywhere."
Streeter continued by saying her mother's bitterness was one reason she did not want her back in her life. She explained:
"I've worked hard to get to a point where I am at peace with what has happened, where I can focus on the future, not the past, and I don't want to let her bitterness unravel that."
However, she said if Boffey could stop being negative and dwelling on the past, then maybe they could be friends one day.
Besides Streeter, Stewart has seven other children from his relationships with different women. After his relationship with Boffey, he married Alana Hamilton, with whom he had two children, Kimberley and Sean.
After his marriage with Hamilton ended, Stewart welcomed a daughter named Ruby with his model ex-girlfriend Kelly Emberg.
He tied the knot for a second time with New Zealand Model Rachel Hunter. They were married from 1990 to 2006 and had a son named Liam and a daughter named Renée.
Stewart's third marriage was to Model Penny Lancaster. They married in 2007 and had two sons, Alistair and Aiden. Besides the women he has children with, Stewart also dated Jennie Rylance, Dee Harrington, and Britt Ekland.
The iconic rocker has accumulated many experiences from his relationships and dished out some words of wisdom during a recent interview with People.
He said intimacy is the most important thing in a relationship, and it should not be taken for granted. Stewart also revealed that intimacy has been key in his 14-year marriage to Penny Lancaster.
Stewart also said that despite marrying Hamilton in 1979 when he was 34, he believes he married too young. The rock star revealed that he thought he still had a lot of living, partying, drinking, and messing around to do.
Being a father to eight children is not an easy feat, but Stewart has learned to adapt his parenting method to fit each child. He explained that he has to be several different fathers because of his kids' different age groups.
He told People that what makes him happiest now is seeing all his kids and his wife with big smiles on their faces. Stewart has achieved so much in his life and career, but there is no denying that he sees his kids as his greatest achievement.
Please fill in your e-mail so we can share with you our top stories!