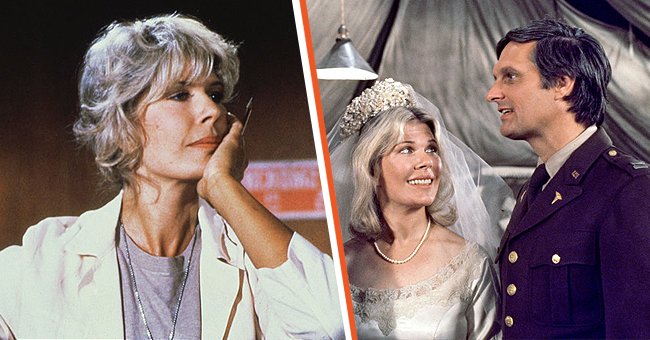 Getty Images
'M*A*S*H's Loretta Swit Does Not 'Feel Guilty' about Not Wanting Family Thanks to Alan Alda
Loretta Swit, one of the TV stars whose time on CBS's hit series, "M*A*S*H," dedicated her early years to contributing to the movie industry and was determined never to have a family. She is now 84 but maintains that she does not feel guilty about the decision.
Loretta Swit became a cast member of the classic show "M*A*S*H," which rocked the screens in the 70s. The popular drama made her an international star following her role as Major Margaret "Hot Lips" Houlihan, a nurse in the US Army.
In the production, she wanted a family and was a determined woman. However, in reality, Swit drew a bold line marking the differences between the Hot Lips medic and herself.
The actress admitted that acting has been in her blood from day one, and nothing could compare to the love she had for it. Swit never wanted to build a family and shuffle between work and home.
She made this decision early in her life, even before finding fame. The veteran star was born in New Jersey, and all her family wanted was for their baby to have a family and kids.
Despite what her loved ones thought, the "M*A*S*H" star kept her eyes on the prize—building a successful career rather than becoming a family woman. This stand bore lots of criticism from her fans and the media. Still, the entertainer proudly and freely talked about how much she loved her life choices.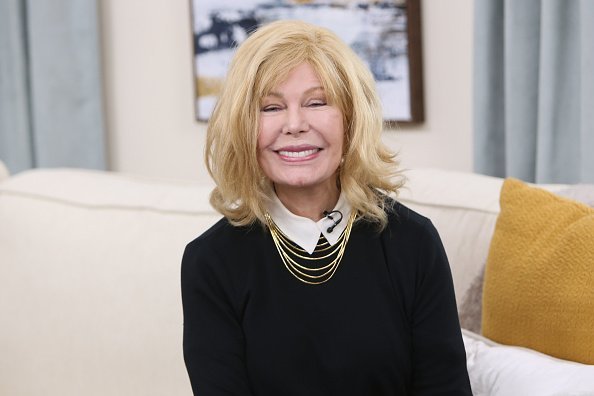 Loretta Swit at Universal Studios Hollywood on February 26, 2019 in Universal City, California | Photo: Getty Images
LORETTA SWIT'S LOVE LIFE
Loretta Swit had pledged her love to her career before meeting Dennis Holahan, an actor she met on the set of "M*A*S*H." After working together, the pair grew acquainted with each other, and their friendship blossomed into romance.
Holahan was already bagging significant roles at the time. He had starred in a series titled "The Fall Guy" and worked closely with Al Pacino in the all-time classic, "Scarface."
By 1983, the actress, 42, exchanged wedding vows with him. It was an intimate ceremony in a San Fernando Valley church, with only closed pals and family in attendance.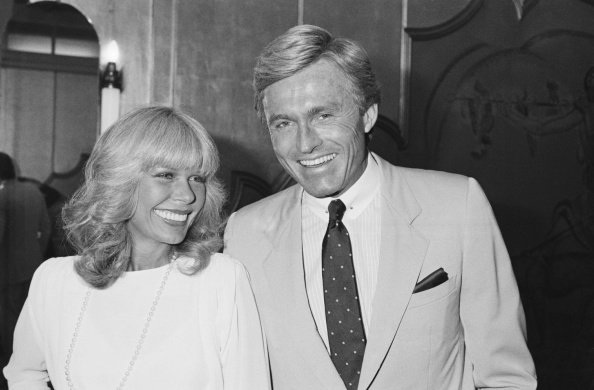 Loretta Swit and Dennis Holahan in London on June 6, 1984 | Photo: Getty Images
However, the couple hosted a fine wedding reception and invited a few celebrity friends such as Mike Farrell, Wayne Rogers, and Harry Morgan. After the nuptials, they traveled to Egypt for their honeymoon but later returned to their home in Hollywood Hills.
Even though she established that no woman needed a man to feel complete, Swit remained married to Holahan for more than a decade before they separated.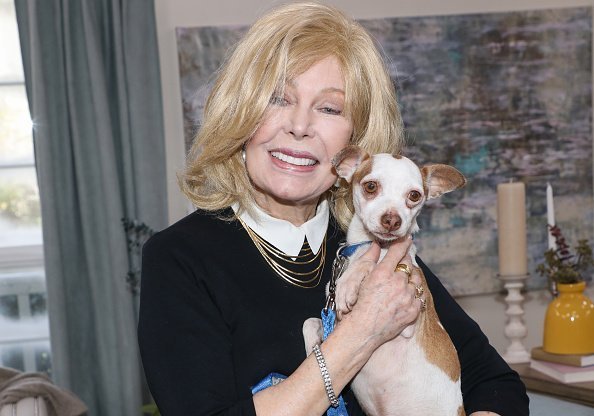 Loretta Swit visits Hallmark's "Home & Family" at Universal Studios Hollywood in Universal City, California. | Photo: Getty Images
Regarding her failed marriage, the actress confessed that she never understood why she became a Mrs. in the first place. Although Swit refrained from slandering her ex-husband, the woman explained that their marriage did not have the ingredient needed for its success. According to her:
"I know some wonderful married couples, but it takes two very special people to make that happen."
While writing her memoir, she decided to leave Holahan out of her penned-down life memories. Before publication, Swit added that there was a possibility that he would not appear in it.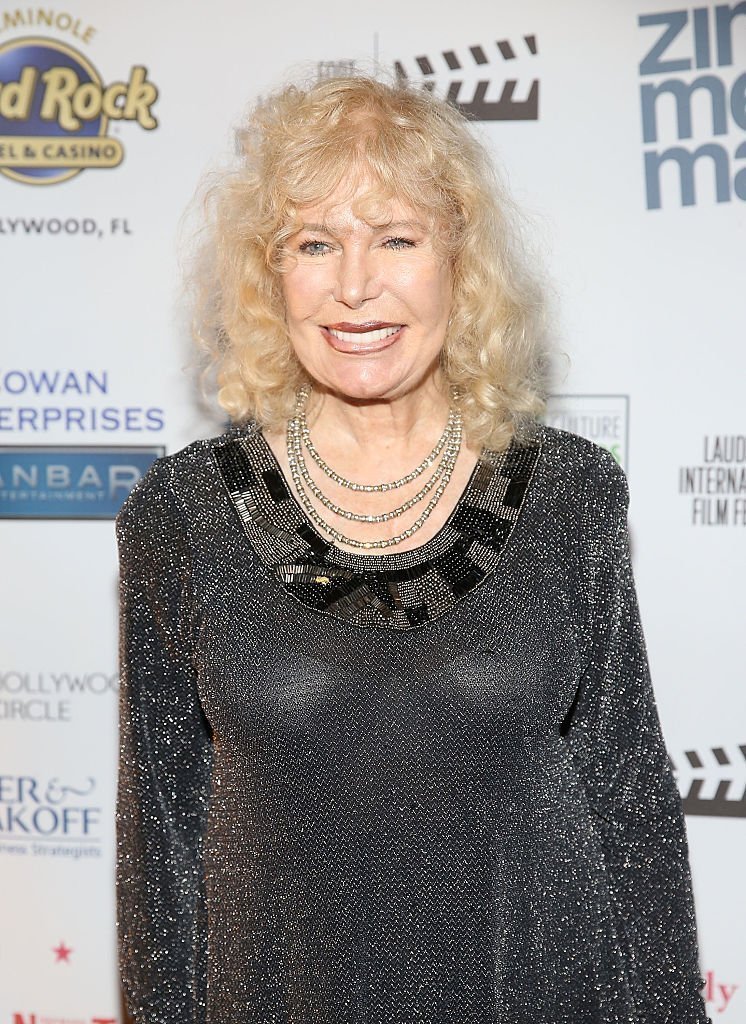 Loretta Swit on November 11, 2015 in Fort Lauderdale, Florida | Photo: Getty Images
ALAN ALDA'S INFLUENCE
Swit never hid her conviction about marriage—she believed that no woman needed a man to feel complete and did not concern herself with establishing a family.
Before her first and only marriage, the actress proudly admitted that her career, friends, and family made her fulfilled. Luckily, she met Alan Alda, a co-star who also mentored the actress. Swit admired Alda and was influenced by the man she explained knew so much about women.
At a time when the tabloid and people around questioned why her relationship with a certain lover had not metamorphosed into marriage, the then young, delectable onscreen diva said:
"I don't want a lot of other demands. And thanks to Alda who has deep insights about women. I don't feel guilty anymore about not wanting a family. My parents and friends are my family."
LORETTA SWIT'S VIEW ON FAMILY
Swit was born into a home where they loved entertainment. She often accompanied her mother to the theater. When it was time to make a decision about her career, she chose acting, leaving her parents were devastated.
According to the "M*A*S*H" alum, her family feared the consequences of a failed acting career and wanted their daughter to become a family woman. However, this was far from what Swit wanted, and she wasted no time in making things clear. Decades later, the New Jersey native stated that:
"I never saw marriage and family in my life."
In the end, Swit achieved her lifelong dream to remain unmarried. But this was after being rebellious to her parents and turning a deaf ear to the media. Before her first marriage, the "M*A*S*H" actress could not even be coaxed by her lovers.
Apart from feeling like she already had enough family (her parents) in her life and was not equipped to create one, the Hollywood legend is also confident in her looks. She has managed to maintain her ageless beauty, which is all thanks to never having children or grandchildren.
LORETTA SWIT ON ALAN
Alan remains one of Swit's most trusted friends, their relationship has lasted for more than fifty years, and she refers to him as "family." While speaking about the actor, the 84-year-old gushed on their friendship and how they tease each other.
The New Jersey native also spelled out Alan's likes and how much he has achieved in the entertainment industry. The actor who carted an Emmy for his writing prowess also trusted his dear friend to babysit his kids in the past.
Despite Swit's thoughts on having her family, she loves to care and sometimes worries about her friends.
LORETTA SWIT'S LIFE NOW
Swit loves all types of animals, from farm animals to domestic and wild ones. Over the years, she has cared for many, earning the badge of an animal activist. The actress has awards for her outstanding activism for animal rights.
The activist founded "SwitHeart Animal Alliance," aimed at ending animal cruelty. She has also worked with different organizations for this cause and has authored a book to promote her works. The ageless star also shares photos featuring loveable moments with some of these creatures.
Swit appears to be doing just fine as a single 84-year-old veteran actress, author, animal activist, and friend. Above all, she inspires many women and the younger generation of actors.
Please fill in your e-mail so we can share with you our top stories!