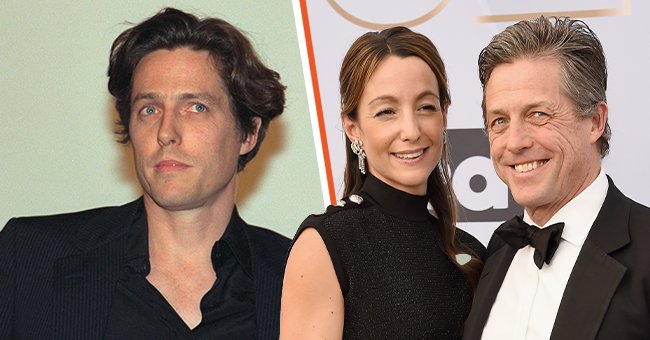 Getty Images
Hugh Grant Became a 1st Time Dad at 53 & Fathered 3 Babies in 15 Months with 2 Different Women
Hugh Grant's life and career have always been something his fans have found fascinating, especially his journey to fatherhood which began at 53 and saw him father three kids in just about a year.
Hugh Grant has spent several decades in Hollywood and has played several top roles, bagged some awards, but nothing gave the Golden Globe winner as much fulfillment as his journey to fatherhood.
Grant is among the list of many stars who took their time before walking into fatherhood, and when he did, he sought to make the most out of his experience; he welcomed three children from two women in 15 months.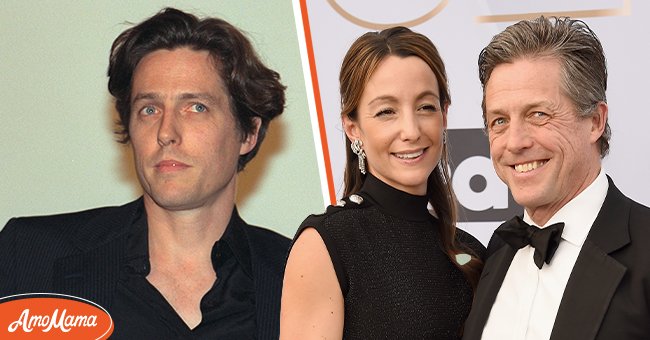 Hugh Grant at the premiere of "Notting Hill." [left] | Hugh Grant and Anna Elisabet Eberstein at the 25th Annual Screen Actors Guild Awards at The Shrine Auditorium on January 27, 2019 [right] | Photo: Getty Images
FIRST TIME FATHER
Since he arrived in Hollywood, Grant has never struggled for attention. It seemed to have come naturally to him. Alongside being a star actor, Hugh seemed to have found luck with women as he has been involved with some leading names several times.
In addition to his love for ladies, Grant also seems to attract controversy. The 61-year-old has been involved in several incidents, but each seemed to have fueled his fame.
The "About A Boy" star found himself in hot waters after being caught with a sex worker in his car in what would have been a career-wrecking moment. Instead, he walked away with only a misdemeanor charge and a $1000 fine.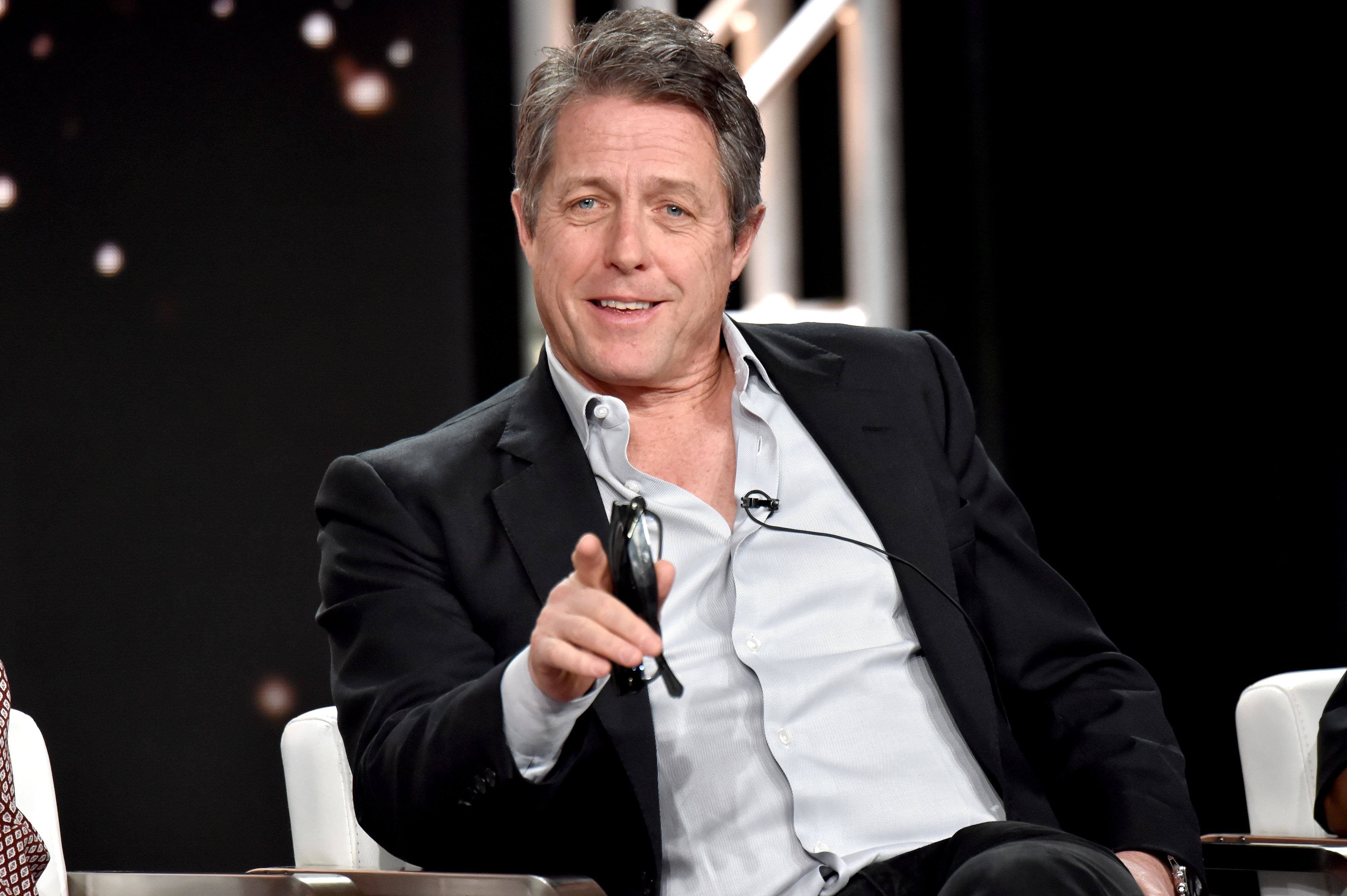 Hugh Grant of 'The Undoing' appears onstage at the HBO segment of the 2020 Winter Television Critics Association Press Tour at The Langham Huntington, Pasadena on January 15, 2020 | Photo: Getty Images
His punishment seemed lighter than that of his then-girlfriend, Elizabeth Hurley, with whom he was in a long-term relationship at the time.
She bore the burden of intrusive media scrutiny and speculations but stuck with her man. The duo later parted ways after 13 years together, and Grant later decided to start a family without walking down the aisle.
The actor welcomed his first child in September 2011 with Chinese restaurant receptionist Tinglan Hong. Their daughter Tabitha made Hugh a first-time dad at 53. Grant later admitted that he only had a fleeting affair with the publicist and never saw the baby coming.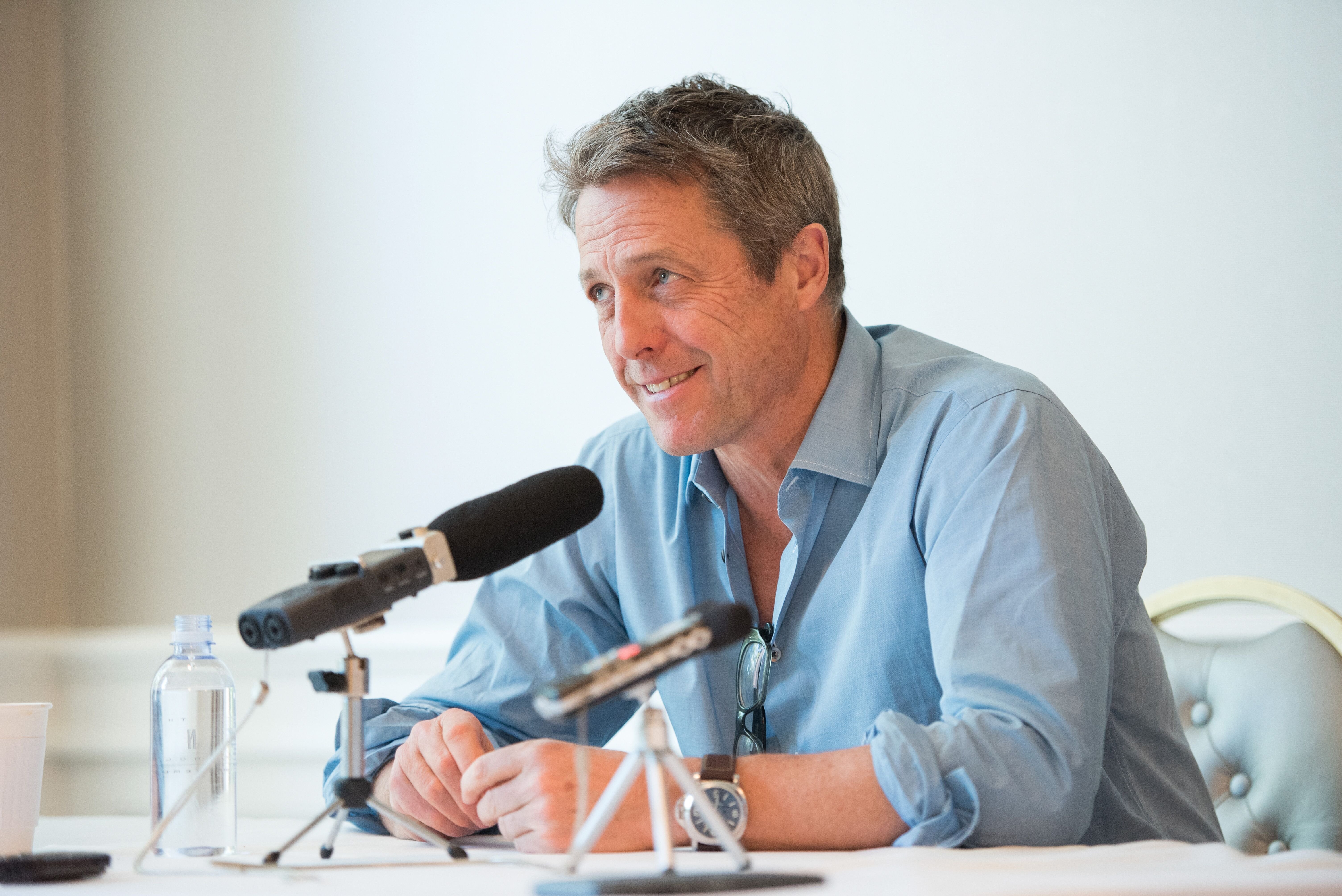 Hugh Grant speaks at a Press Conference For "A Very English Scandal." | Photo: Getty images
Grant was not around at his first child's birth in London. Instead, he was attending a political party meeting, citing the risk of a media frenzy as well as the mother's best interests as reasons for his absence. He peacefully returned to his comfortable, well-carved-out shell after buying Hong an AU$2.08 million home.
The actor later revealed his life was changing following his daughter's arrival, and soon enough, he decided to further explore the world of fatherhood by adding to the number of kids he had.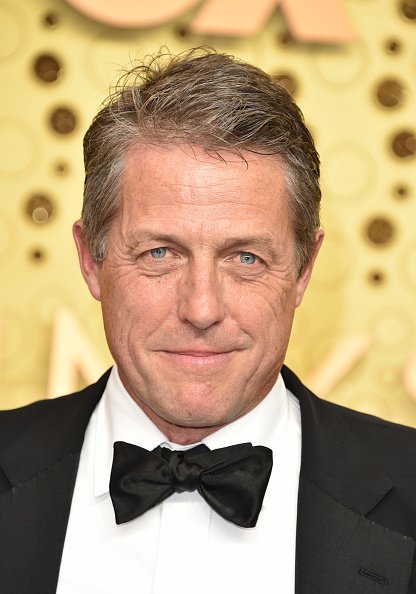 Hugh Grant at the 71st Emmy Awards at Microsoft Theater on September 22, 2019 in Los Angeles, California | Photo: Getty Images
GRANT ON FATHERHOOD
In an interview with Ellen DeGeneres, Grant called being a dad a "very nice surprise," adding that his baby's name in Chinese meant "happy surprise." He also admitted that he finally realized that having kids was an incredible experience.
According to the actor, having kids made him think less about himself and more of others, who admitted that life was primarily about himself before he welcomed his first child. When asked how he felt when he first saw his daughter, Grant confessed he was emotional, although he did not shed a tear.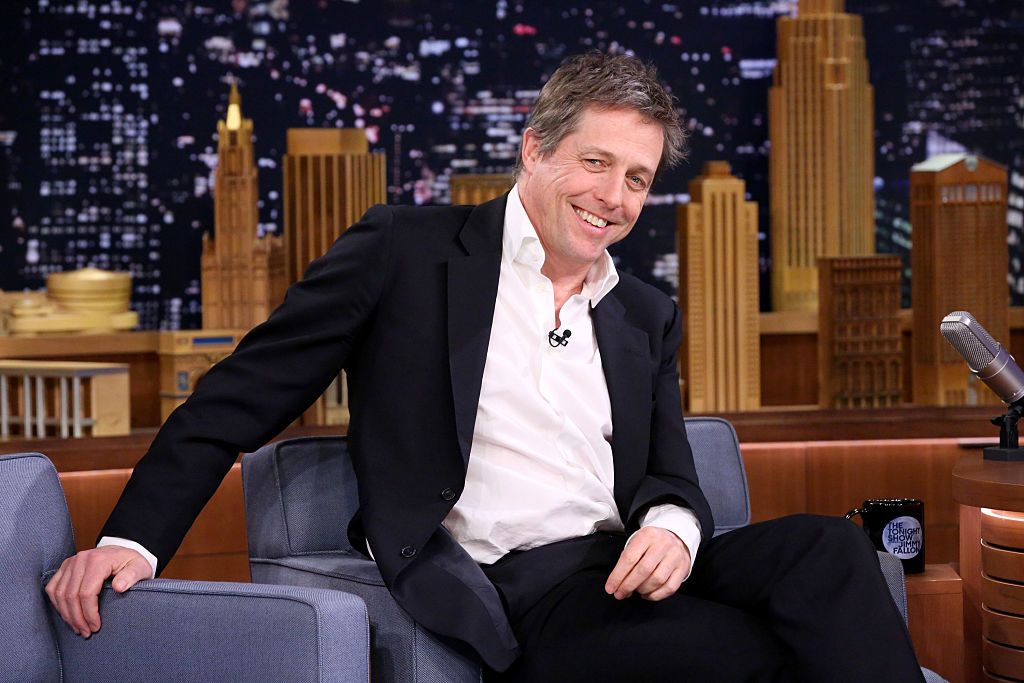 Hugh Grant on the set of "The Tonight Show Starring Jimmy Fallon" in 2015 | Photo: Getty Images
Grant remarked that he also felt a bit of pride after becoming a first-time dad. The actor shared an experience in which he took his baby to see his father in a hospital and felt a sense of pride seeing the nurse shower his toddler with love.
Despite the joy of being a dad, Grant felt Hong was being treated unfairly by the press, who flocked her house trying to take pictures of the baby. The actor had to get an injunction that allowed Grant to visit his kids in peace.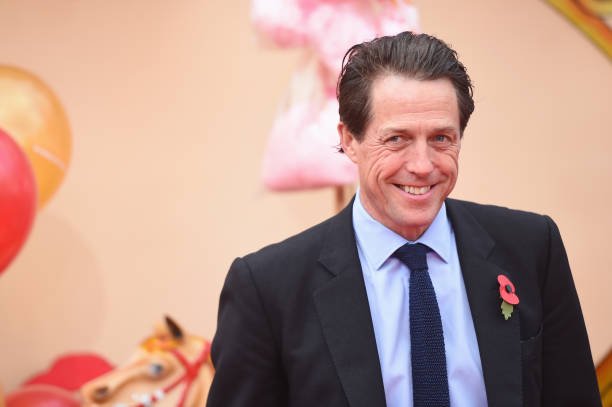 Actor Hugh Grant attends the 'Paddington 2' premiere at BFI Southbank on November 5, 2017 in London, England | Photo: Getty Images
MORE KIDS ON THE WAY
Grant's second and third children, both boys, were born to different women but at the same time. John Mungo was born to Swedish television personality Anna Eberstein in September 2012. Felix, Grant's second child with Tinglan Hong, was born three months later, in December 2012.
In the span of 15 months, Grant had gone from philanderer to father of three. Even if the rest of the world didn't know it at the time, Grant was secretly expanding his family.
The press was all over Hong and Grant's second child, but it wasn't until January 2014 that they learned of John Mungo's existence and the timing of both pregnancies.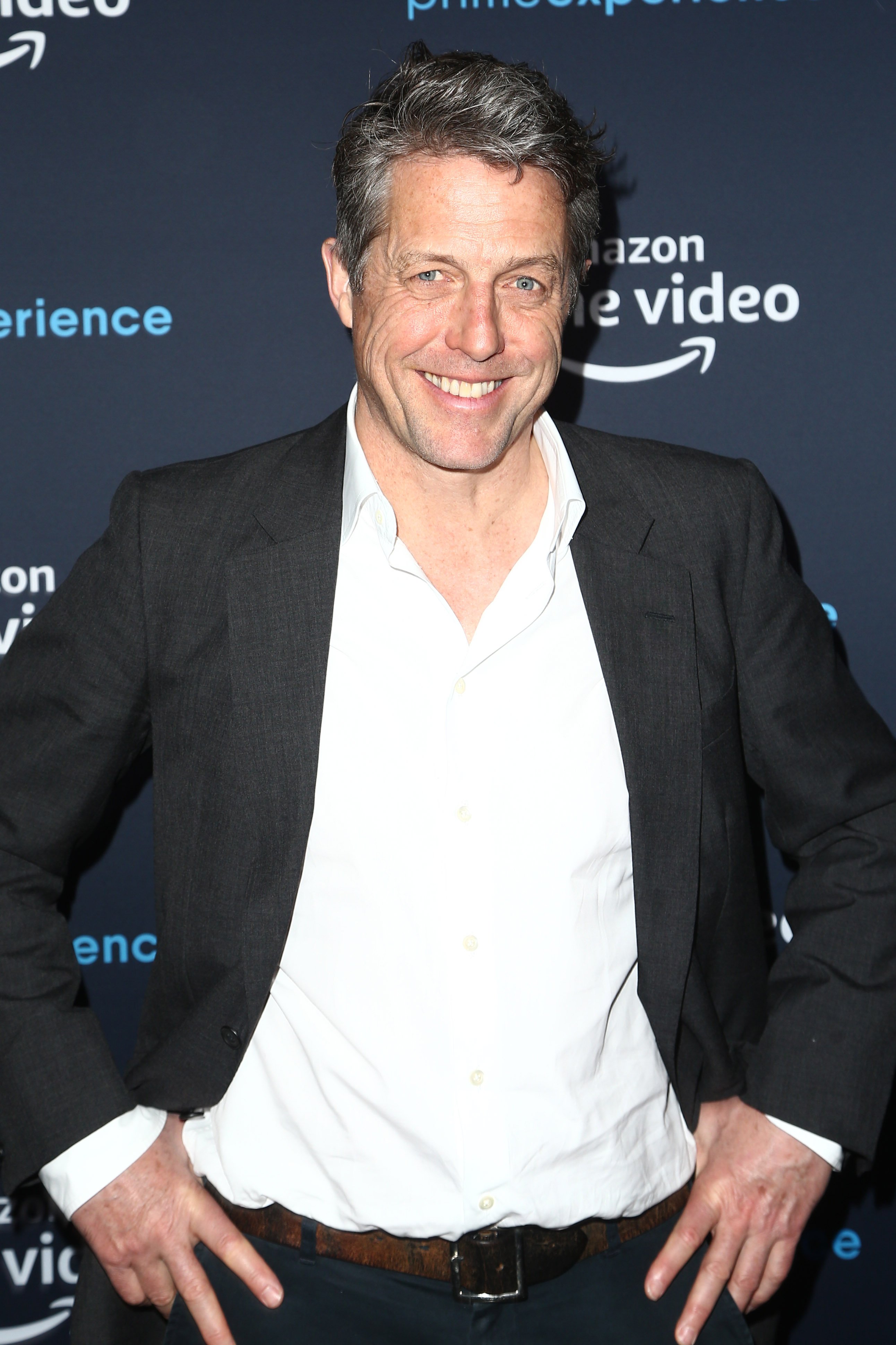 Hugh Grant attends the Amazon Prime Experience Hosts "A Very English Scandal" FYC Screening And Panel at Hollywood Athletic Club on April 28, 2019, in Hollywood, California | Photo: Getty Images.
After signing the birth certificate as John Mungo's father, a year after the toddler was born, Grant's status as the child's father was finally uncovered.
After being confirmed as Mungo's dad, the "Four Weddings and a Funeral" actor was not done with having kids; instead, he welcomed two children with his heartthrob, Eberstein.
Their daughter was born in March 2015, followed by another baby three years later in December 2018. Both of their names are yet to be revealed.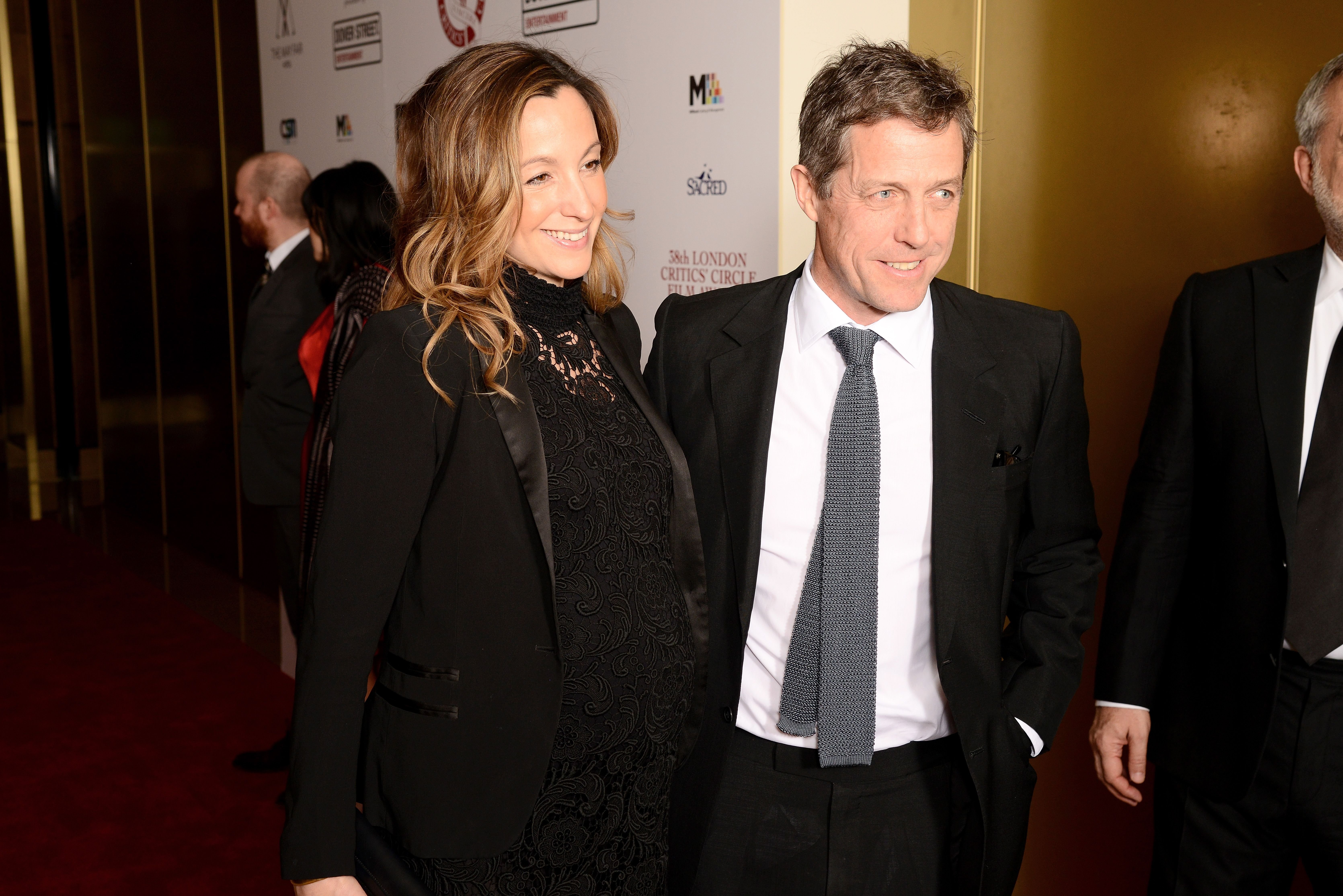 Anna Eberstein and Hugh Grant at the London Film Critics' Circle Awards in 2018 in London, England | Photo: Getty Images
TYING THE KNOT
Grant made headlines in May 2018 when he walked down the aisle with Eberstein in London at the Chelsea Register Office. The event was a simple lover's affair, and both looked smart and simple with few people as witnesses.
Eberstein rocked a fitted shirt and mini skirt while Grant wore a relaxed suit for her big day. The newlyweds spent the day with friends and family, and it was everything they imagined.
Following his wedding, there were several rumors that the actor only tied the knot in hopes of a passport, but Grant was quick to dismiss such claims, noting that he married her because he loves her.
LOVING DAD
Grant's family life can be a little perplexing at times, but one thing is sure: the actor adores his children and is a devoted husband. Grant later remarked that since marrying his longtime girlfriend, he wished he had taken a chance on marriage and parenting earlier in life.
The father of five seemed to have enjoyed the best things of life late, but he is willing to do the work and make it count. According to Grant, being a father is the biggest event of his life.
Please fill in your e-mail so we can share with you our top stories!