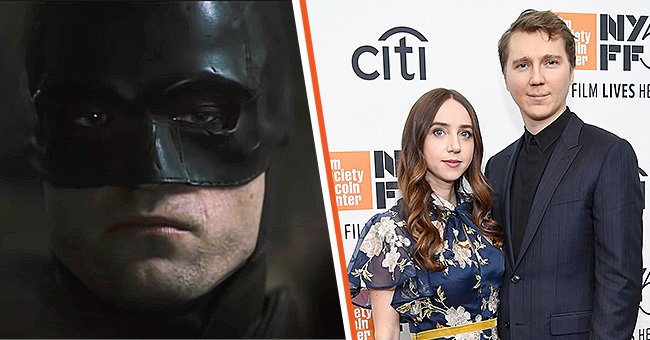 Getty Images | youtube.com/E! News
Meet 'The Batman' Star Paul Dano's Girlfriend Zoe Kazan Who Was Once Afraid to Use His Name in Her Journal
"The Batman" Riddler actor Paul Dano became a first-time father welcoming a child with his longtime girlfriend, Zoe Kazan. The pair described parenthood as tiring and terrifying.
Paul Dano is a star of the upcoming movie "The Batman" and portrays the role of Riddler. His girlfriend Zoe Kazan is also in showbiz and is an actress turned screenwriter.
The 38-year-old playwright has starred in films like "Ruby Sparks" "Private Lives of Pippa Lee," where she played Robin Wright Penn's spoilt daughter.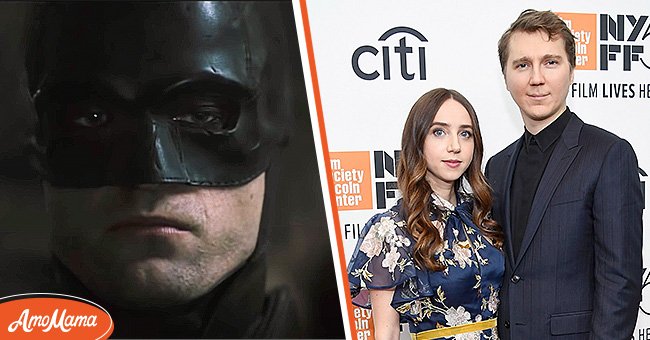 Pictured: (L) Actor Robert Pattinson as Batman. (R) Actors Paul Dano with his girlfriend Zoe Kazan | Photo: Getty Images and YouTube/@E! News
KAZAN'S SHOWBIZ CAREER
Kazan also appeared on "Me and Orson Welles" as Zac Efron's love interest and starred alongside Leonardo DiCaprio in "Revolutionary Road" as his young mistress.
The talented writer also co-starred with her boyfriend Dano in "Ruby Sparks" as husband and wife. She also wrote for the movie.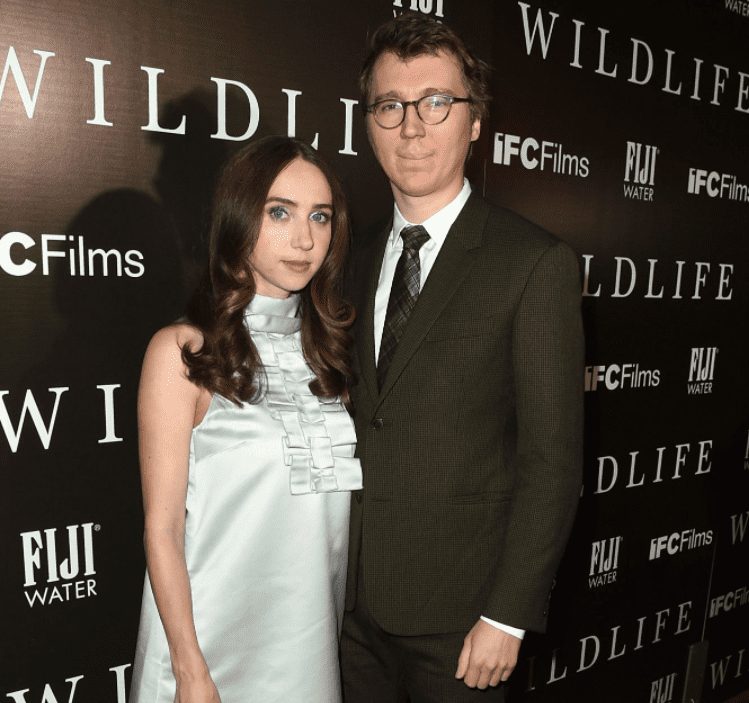 Zoe Kazan and Paul Dano arrive at the The Los Angeles Premiere Of Wildlife on October 9, 2018 in Los Angeles, California | Photo: Getty Images
MEETING DANO
Kazan is the granddaughter of the legendary director Elia Kazan and grew up in Los Angeles but moved to the East Coast to attend Yale University and became a resident of New York City soon after. The "Clickbait" star graduated with a Bachelor's degree in theatre from the Ivy League School.
She and Dano, 37, met during rehearsals for the play "Things We Want," and revealed she was in her twenties and happily single at the time but started writing about his future partner in her journal:
"I was having a great time being 24 and single, taking lots of lovers, and he came along."
Kazan explained how meeting the director was for her, stating that she was taken aback after she met Dano, who ended up featuring in her diary as she wrote about him the first night they met:
"I wrote in my journal that night, but I was too afraid even to use his name. I wrote in the margin: 'Danger PD. Must be careful so that life doesn't imitate art.' Because in the play, we fell in love."
WORKING SIDE-BY-SIDE
Since then, they have acted together three times, and Kazan told London Evening's Standard in 2018 that she did not think they would do it again.
The "What If" star added it was difficult for them to work together all day on set then having to go home together as well and jokingly quipped:
"There's no other person in the relationship making sure that there's enough food in the fridge and toilet paper."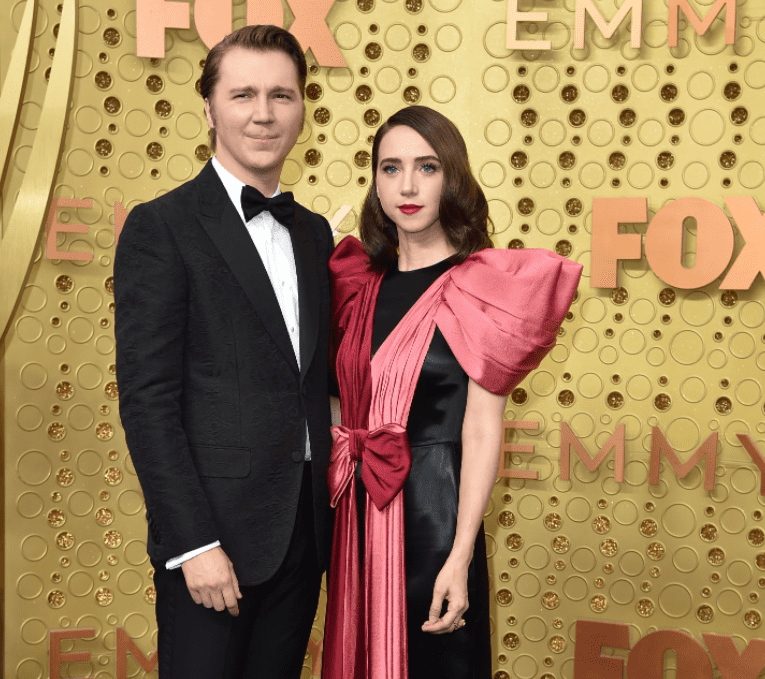 Paul Dano and Zoe Kazan attend the 71st Emmy Awards at Microsoft Theater on September 22, 2019 in Los Angeles, California | Photo: Getty Images
BEING PARENTS
The couple has been together for over a decade and has been photographed at various events over the years. They secretly became parents in 2018, with Dano revealing the news on "The Tonight Show Starring Jimmy Fallon."
The award-winning star divulged Kazan had given birth to their first child together; a daughter named Alma Bay, now three years old. He shared that his new experience on fatherhood was exhausting, but he was in love with his baby girl:
"I'm so tired, and I'm so in love. It's so extreme. Your heart has gone supernova in one sense."
Meanwhile, Kazan's first-time experience with motherhood was "terrifying." She told ES Magazine that it was a weird time, and everything else was overwhelming.
However, the mom of one shared they were learning a lot about their child and what she needed, more importantly, the ropes of what each parent can easily do in parenting.
Please fill in your e-mail so we can share with you our top stories!