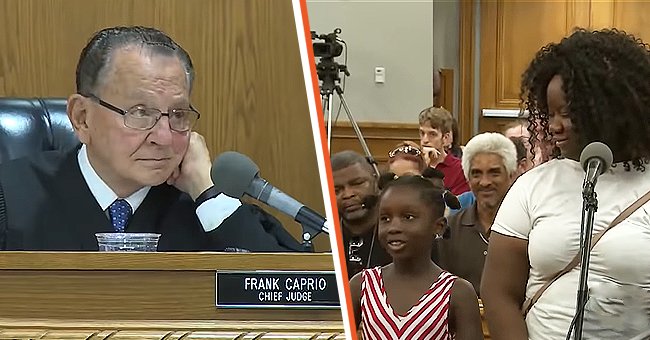 youtube.com/Wonderbot
Mom Goes to Court for a $300 Fine, Judge Reverses Decision When Her Daughter Says She's Starving
Many do not put the words "compassion" and "judgment" into the same box, but one man is taking this outdated law into his own hands and massive heart.
Frank Caprio is a popular, elderly, and globally known judge with his court proceedings and judgments televised on the series "Caught in Providence."
Caprio deals with everyday violations such as parking tickets and speeding fines and was appointed to the bar in the late 1950s.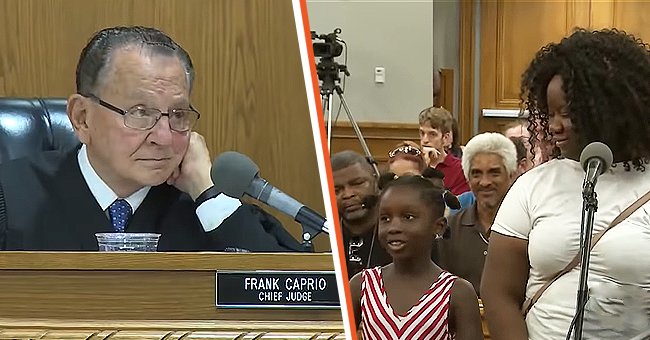 Judge Frank Caprio [left]; The accused mother and her daughter [right]. │Source: youtube.com/Wonderbot
THE ACCUSED SHOWS UP
This judge chairs the municipal court in Providence, Rhode Island. He is known for his merciful approach to the law and those who break it.
One such instance which became significantly popular was aired in 2017 with Caprio residing over a mother's $300.00 fine case.
She was charged $100.00 for parking in an illegal space with the extra money added for failing to pay this initial fine. In the clip of the court proceedings, the mom brought her two young children with her to court.
You May Also Like: School Principal Is Moved by Life Story of Man Who Was Looking through Garbage for Food
IN NEED OF ASSISTANCE
Caprio called the eldest 6-year-old daughter, Janice, to stand next to him. Asking her what she wanted to be when she grows up, the young girl replied that she wanted to be a teacher. The judge kindly responded:
"Wonderful thing for you to do. That's a great job... You get a great joy from teaching?"
However, what he truly wanted from Janice was to help him find out the fairest judgment against her mother's transgressions.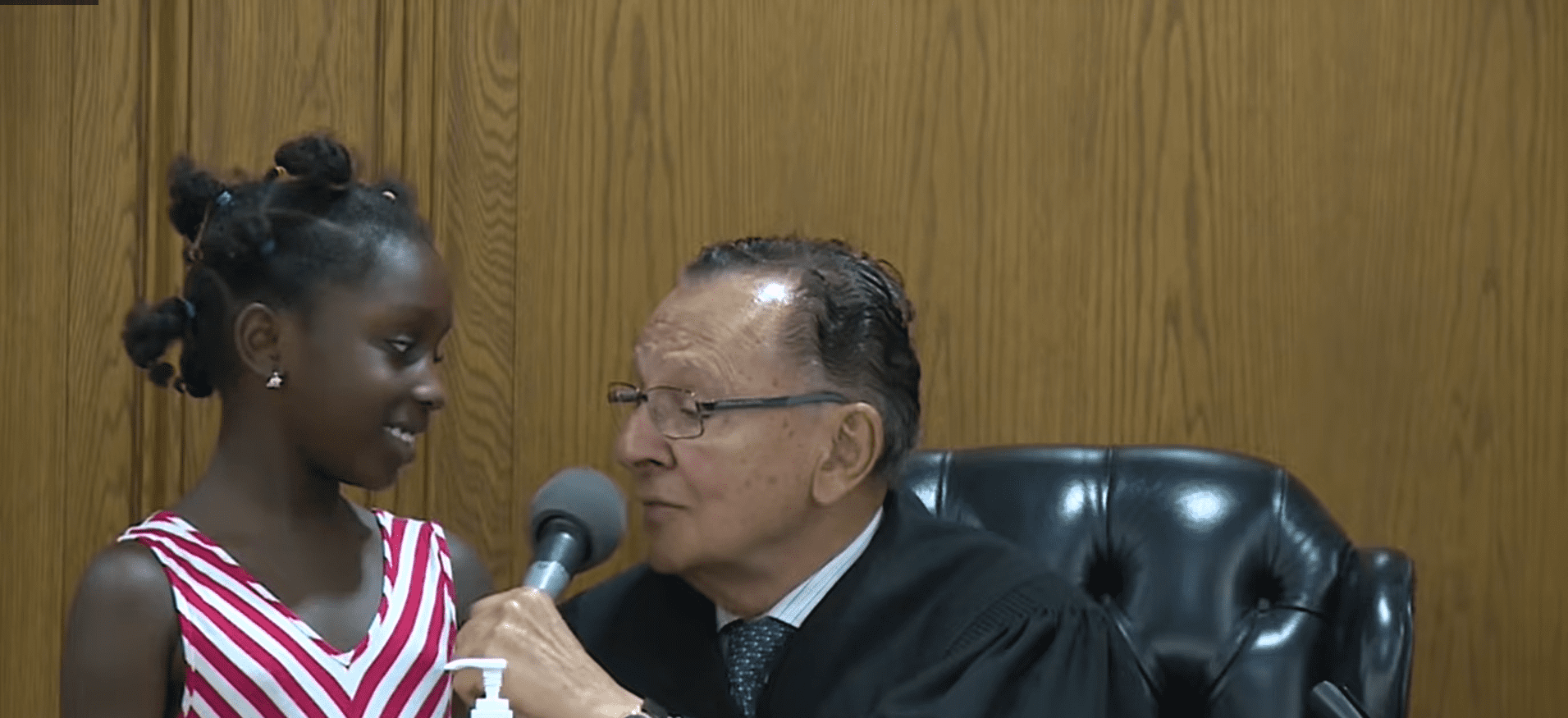 Janice and Judge Frank Caprio talking to one another. │Source: youtube.com/Caught in Providence
THE WHY
Caprio, trying to gain some perspective and context, turned to the mom, asking her why she did what she did. The mother explained:
"I went to my cousin's house to pick up something. They were having a party, and I didn't want anybody to hit my car. So I went on the firewall."
From that, the judge presented Janice with three options: Either her mom would have to pay the total charge, only pay the initial $100.00, cut it in half to $50.00, or he could get rid of the fine altogether. The girl chose $50.00, which led to affectionate laughter throughout the courtroom.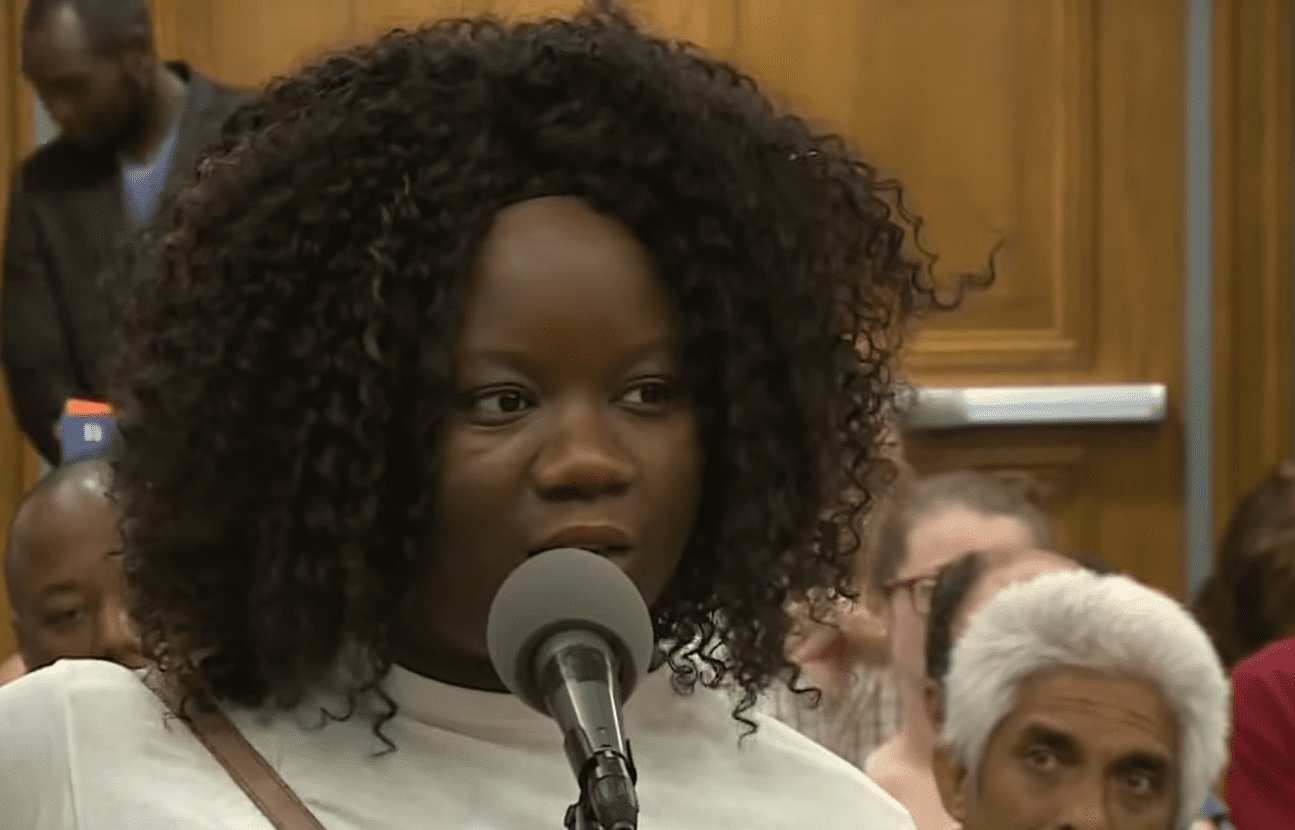 The mother talking on the microphone. │Source: youtube.com/Caught in Providence
LET'S SHAKE ON IT
Judge Caprio then continued the conversation mentioning that he noticed she and her family had been there since the morning and asked her what she had for breakfast. She replied:
I don't have anything for this morning...[I'm] actually starving."
After hearing this, the compassionate judge made a deal stating that if her mom agreed to buy them breakfast, he wouldn't charge them. Janice agreed, and the two gave each other a heartwarming hug before she walked off while those in the courtroom clapped.
WHO ARE WE TO JUDGE?
This merciful magistrate's verdicts have not only proved popular on television but have attracted millions of individuals online. Speaking about why he thinks his style and clips are so well-liked, Judge Caprio expressed:
"Around the world, I think that there's a sense that the institutions of government are not meeting people's needs and that it's a very contentious society."
What do you think of Caprio's approach to justice and law? Do you think he is too lenient or a breath of fresh air in what can sometimes be a cold-hearted judicial system?
Please fill in your e-mail so we can share with you our top stories!