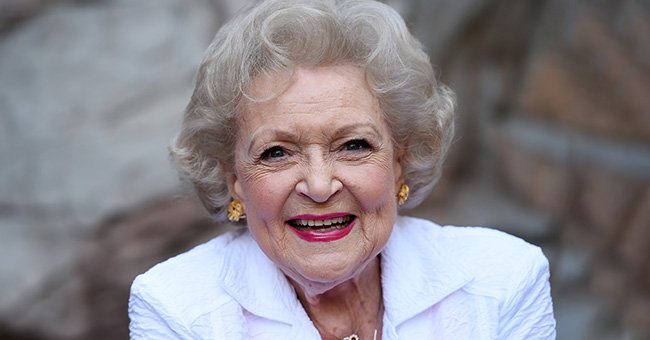 Getty images
Betty White Would Have Turned 100 Yesterday - Inside Her Quiet Life at Her LA Beach Home
Betty White lived almost 100 years old but passed away a few weeks shy of her birthday. She is one of the most celebrated actresses with a career that spanned over eight decades.
Family, friends, fans, and Betty White herself were all excited to celebrate her centennial year in January, but a few weeks before, the actress took her last breath and joined the creator. Many mourned the loss of a beloved Hollywood icon but still celebrated her birthday nonetheless.
A pioneer of early television, White is celebrated for her legacy in the entertainment industry. She was one of the first women to produce her own sitcom and take complete control in front of and behind the screen. Here's a glimpse into White's life and successful career.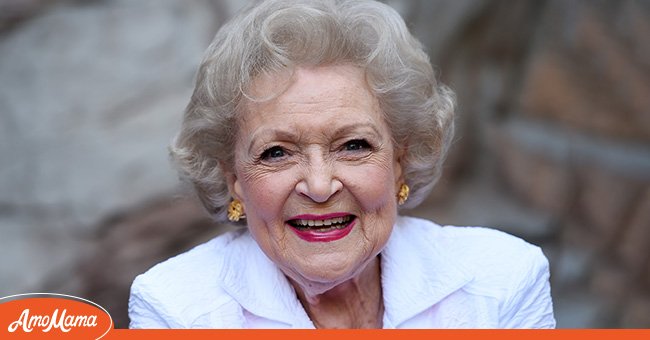 America's most beloved actress Betty White. | Photo: Getty Images
WHITE'S COLORFUL CAREER
White became a household name in 1952 when she graced the screen alongside Lucille Ball in "I Love Lucy," a show she also produced. Her popularity grew even more when she had viewers laughing off their seats on "The Mary Tyler Moore Show" and "The Golden Girls" throughout the '70s and '80s, respectively.
White was a fan-favorite actress who never seemed to slow down her career until recent years. In the past two decades, she starred in a Snickers commercial and television shows such as "Hot in Cleveland," "Betty White's Off Their Rockers," and "Punk'd."
By the time she turned 99, White was a multi-Award-winning actress with several credits to her name. Behind the scenes, White was a wife and a mother, although her love stories were not always successful.
WHITE'S MARRIAGES
White met her first husband during her time in the American Women's Voluntary Service. She and Army Pilot Dick Barker were engaged throughout the war and tied the knot in 1945. However, the couple decided they would move into Barker's parents' farmhouse in Ohio, a choice they would later regret.
Relocating meant that White had to let go of her beloved career, which she could not do in the end. So in the same year, she filed for divorce and followed her dreams in Hollywood. It didn't take long before White walked down the aisle again and married Lane Allen, a talent agent.
Sadly, he was no different from Barker and asked White to quit her career to become a housewife even if they had no kids. So for the second time around, White divorced her husband in 1949.
THE PERFECT ONE
"I've had two bad marriages, and I don't like to think of them as good mistakes. They were traumatizing to go through, but they did make me appreciate it when the perfect one came along," White said.
Some theaters plan to celebrate White's life by premiering "Betty White: A Celebration," where fans can come together and watch.
That perfect man was television personality, Allen Ludden. The couple met in 1961 and tied the knot two years later. Although they never had children, the couple lived a happy life and focused on their careers until Ludden's untimely passing in 1980.
HER LOS ANGELES HOME
White lived a long life which she credited to her optimistic nature that kept her going. Having positive thoughts about life was what kept her going until the end. During an interview, she said that beauty sleep is also essential for a healthy laugh as well as a good laugh.
During her last years, White mostly enjoyed a quiet life, spending her days watching animal documentaries and playing card games and crossword puzzles in her Los Angeles home. Her California home features a beautiful mini aquarium with several tropical fishes and a living room with sofas and a fireplace.
White's kitchen features ample functional space with an island in the middle, while the bedroom is a warm yellow color with a four-poster bed. The "Lake Placid" star makes her abode homey with trinkets, picture frames, antique furniture, and subtle floral prints throughout the open areas.
WHITE'S DEATH
On December 31, 2021, White passed away at 99. According to her death certificate, the "Golden Girls" star died of a cerebrovascular accident, otherwise known as stroke, which she suffered six days before her passing. A source said:
"It was a mild stroke. She died peacefully in her sleep.
Meanwhile, her good friend and agent, Jeff Witjas, said: "Even though Betty was about to be 100, I thought she would live forever. [...] I don't think Betty ever feared passing because she always wanted to be with her most beloved husband, Allen Ludden."
WHITE DID NOT FEAR DEATH
White herself said she was not scared to die during a 2012 interview with New York Times Frank Bruni. She credited her mother for welcoming death instead of fearing it. She said:
"We know we managed to find out almost anything that exists, but nobody knows what happens at that moment when it's over."
White was preparing to celebrate her centennial year on January 17, 2022, during her time of passing. Although she did not make it until then, family, friends, and fans can still celebrate her wonderful life in ways that she would have appreciated.
CELEBRATING WHITE'S BIRTHDAY
Some theaters plan to celebrate White's life by premiering "Betty White: A Celebration," where fans can come together and watch. There will also be a Betty's L.A. Zoo Zour in honor of the star's advocacy to care for animals.
The Zoo called White "one of its most ardent supporters and longtime friends," in a statement, as told by CNN. Guests can learn more about animals as well as the actress' connection to her advocacy.
In the same way, fans can also donate to organizations White likes to contribute to through social media channels. They can also directly send donations to the Betty White Wildlife Fund, which the Hollywood icon founded in 2010 to support marine life.
Betty White undoubtedly lived a colorful life and left a mark on earth before her passing. Although gone, her memory and legacy will live on for generations to come.
Please fill in your e-mail so we can share with you our top stories!