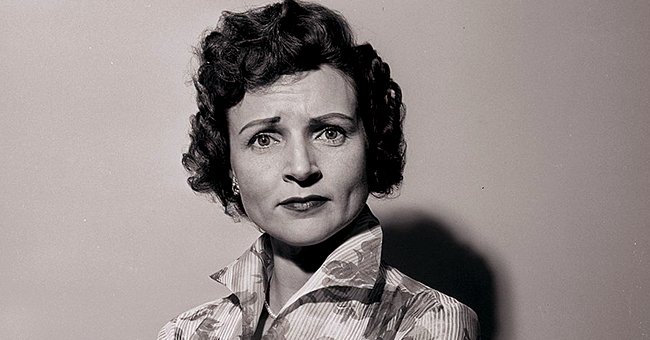 Betty White | Source: Getty Images
Betty White Called Her 2 Husbands 'Mistakes' but Had the Biggest Regret About 3rd Marriage
Betty White had three husbands, but she didn't have kids and even called her first two marriages "mistakes." Her biggest regret in life was related to her third husband, though.
Betty White passed away on Dec. 31 at age 99. "Betty passed in her sleep peacefully without pain," her agent told.
Even though Betty White was active in the entertainment industry for eight decades, her life and career are still relevant. Her love life and lack of children have always made headlines.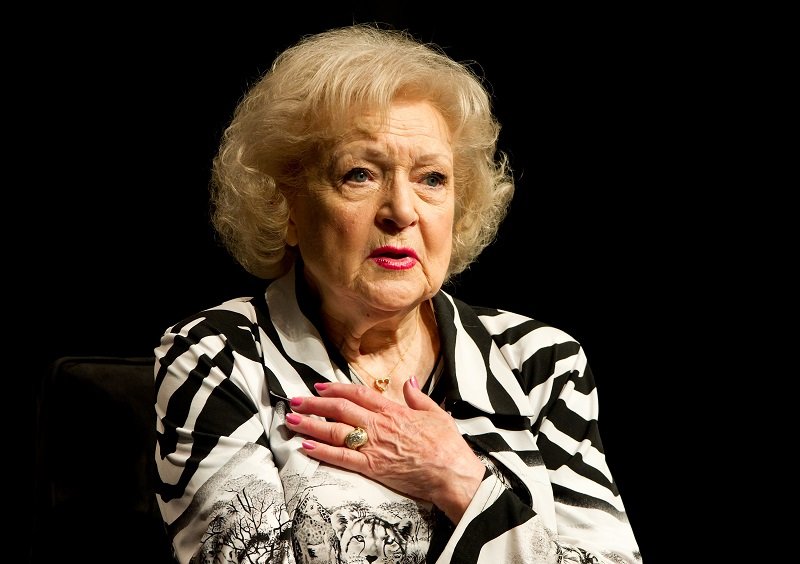 Betty White on March 17, 2012 in Philadelphia, Pennsylvania | Source: Getty Images
Her longest relationship was with Game Show Host Allen Ludden, and she acknowledged that her first two marriages were mistakes. Still, she regretted one thing about her romance with Ludden.
DISAPPOINTING RELATIONSHIPS
Before making it big in the entertainment industry, White was part of the American Women's Voluntary Service, an organization of women who served during World War II.
During that time, she met the man she thought she would spend the rest of her life with, Army Pilot Dick Barker. The former couple got engaged and were together throughout the war, but they only tied the knot in 1945.
After saying "I do," they made a decision that ultimately led to the demise of their romance: moving into Barker's parents' chicken farmhouse in Ohio.
Given that White had already been involved in Hollywood, she wanted to resume her acting career and be famous. However, her career would not have been possible had she stayed in Ohio.
Apart from that, she didn't love the idea of killing chickens for dinner, so she left Barker's farmhouse a few months into the marriage and filed for divorce before 1945 ended.
White followed her dreams and returned to Hollywood. She worked on radio shows before finally portraying the title character in "Life with Elizabeth" in the early 1950s.
By that point, she had already married and divorced her second husband, Lane Allen. White and Allen, a Hollywood talent agent, married in 1947, but he was not the prince charming she expected.
Like Barker, Allen wanted White to quit her acting career and become a full-time homemaker. It is essential to point out, though, that they didn't even have children.
Although they became "instant friends," White kept denying she was attracted to him.
White wasn't ready to stop working during her first marriage, and she was certainly not willing to do it for her second husband, so they divorced in 1949. White has sometimes referred to her two failed marriages as "mistakes" and "rehearsals."
While choosing her showbiz aspirations over Barker and Allen was wonderful for her career, it was understandably painful. She ended up feeling like a failure, even blaming herself for agreeing to tie the knot in the first place. She explained:
"I've had two bad marriages, and I don't like to think of them as good mistakes. They were traumatizing to go through. But they did make me appreciate it when the perfect one came along."
White referred to Allen Ludden as the "perfect one." He was a TV personality best known for hosting "Password" for almost two decades. The duo met in 1961 when she was a guest on the previously mentioned show.
As soon as they met, White noticed Ludden was nice and attractive. However, he was married to his first wife, Margaret McGloin, at the time. Later that week, McGloin tragically passed away of cancer.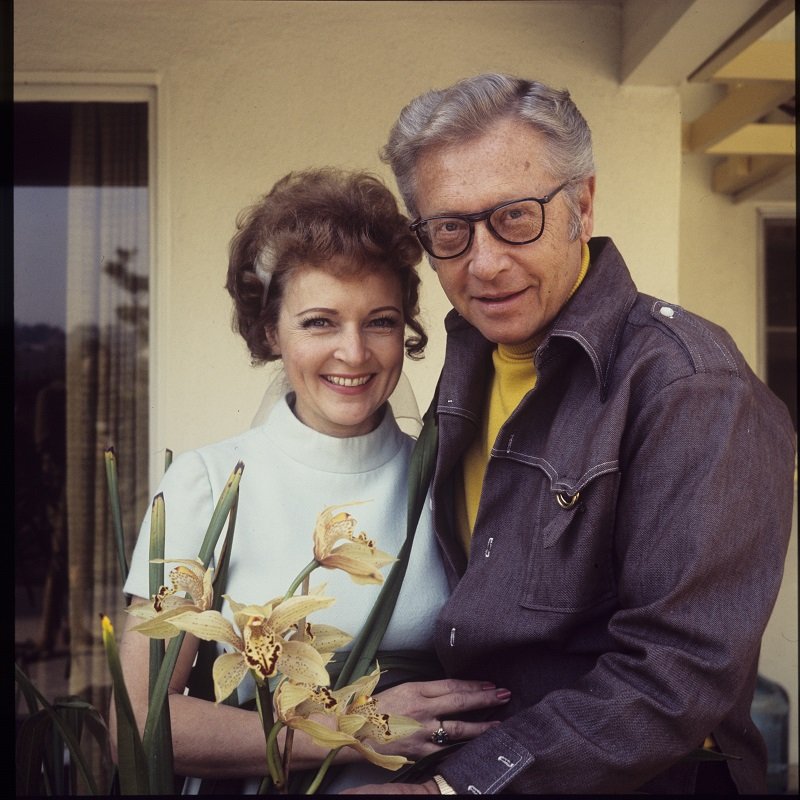 Betty White and Allen Ludden on February 14, 1972 | Source: Getty Images
About one year later, Ludden and White reconnected after being cast in "Critic's Choice," the play that ignited the spark between them. Although they became "instant friends," White kept denying she was attracted to him.
She had good reasons as she didn't envision a future in New York. Still, Ludden's three children would try to court her along with their father.
Ludden and White were based on opposite ends of the US (New York and California), yet they were courting. Eventually, the game show host started popping the question, and she kept saying no.
The second time White turned Ludden down, she didn't even accept the engagement ring he had bought for her. In response, Ludden put it on a chain and wore it like a necklace for three months.
Ludden was persistent, and it worked. As a Christmas present, he sent White a stuffed bunny with gold flower-shaped earrings on its ears and a card that read, "please say yes."
"[I] wasted a whole year that Allen and I could have had together saying, 'no, I wouldn't marry him.'"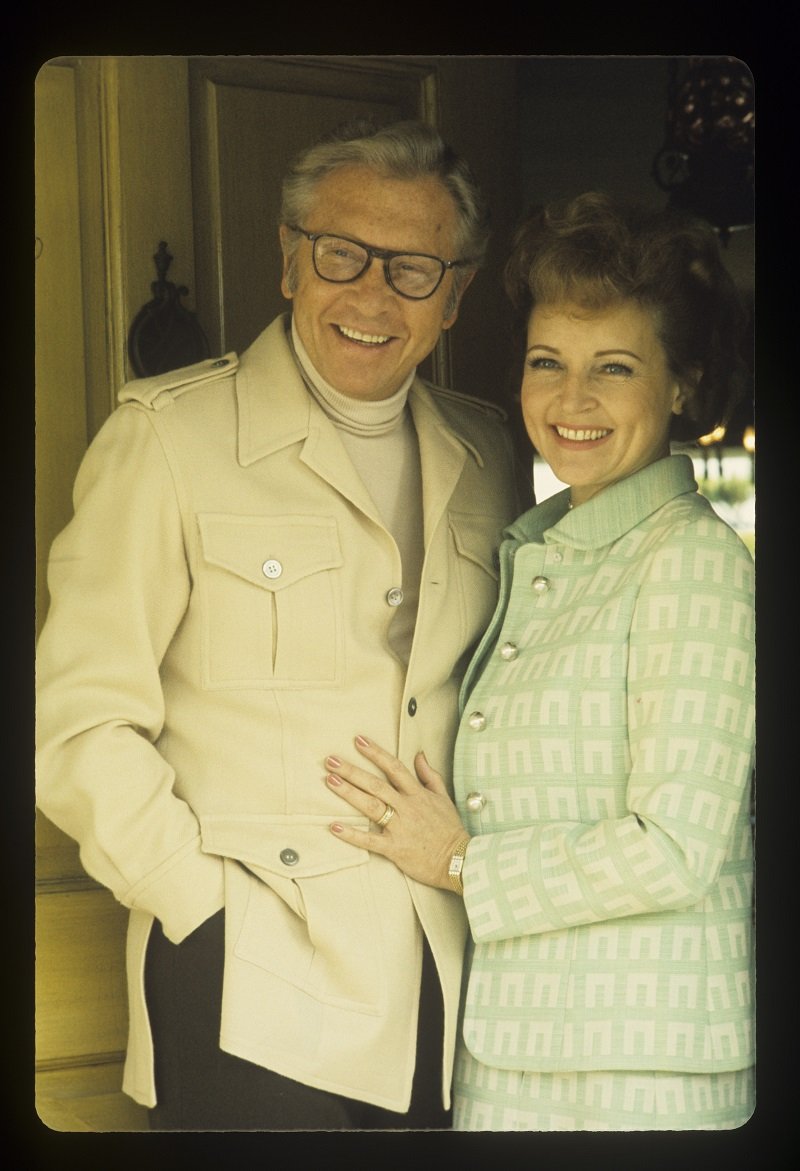 Betty White and Allen Ludden on February 14, 1972 | Source: Getty Images
He called her on the phone later that night, and she finally accepted his marriage proposal. They tied the knot in Las Vegas in June 1963 and moved to Chappaqua, New York, shortly after.
White didn't have kids of her own because she was too focused on her career. She considered that she couldn't have the time to be a mother and an actress at the same time.
Ludden and White stayed married until he sadly died of stomach cancer in 1981. He had been diagnosed with the illness in early 1980 and fell into a coma in October 1980. When he passed away, he was 63, and she was 59.
During an interview with Oprah Winfrey in 2015, White opened up about the biggest regret of her life: all the time she wasted running away from Ludden. The legendary actress explained:
"I spent a whole year – wasted a whole year that Allen and I could have had together – saying, 'no, I wouldn't marry him. No, I won't. No, I won't leave California. No, I won't move to New York.'"
Following Ludden's death, the legendary actress was asked if she intended to marry again. Each time, White said she didn't want a fourth husband because "once you've had the best, who needs the rest?"
She pointed out that not everyone could find the love of their life in every life, so she was grateful she and Ludden found each other.
Please fill in your e-mail so we can share with you our top stories!