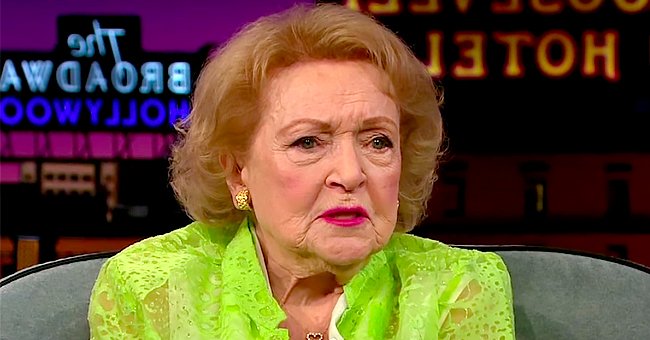 youtube.com/The Late Late Show with James Corden
Betty White's Last Spouse Allen Ludden Sadly Lost One Wife & Met His Next Wife in the Same Week
Betty White made two mistakes before marrying her third husband, Allen Ludden. He met White the same week his wife of 18 years, Margaret McGloin, died of cancer.
They say love is the art of persistence, and TV show host and actor Allen Ludden knew it. He persevered for one year before "Golden Girls" star Betty White agreed to marry him.
The couple spent almost 18 years together, and White eventually regretted waiting so long to marry him. Here's all we found about White and Ludden's love story.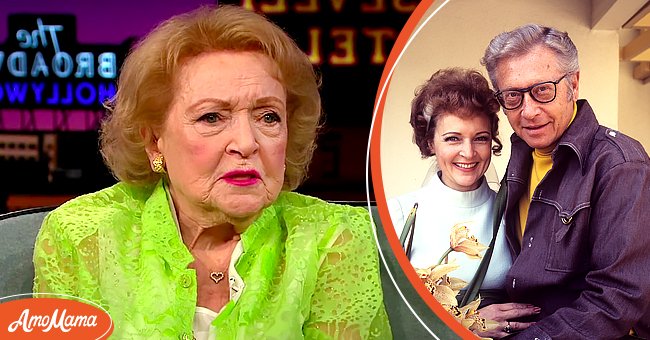 Betty White during an interview with James Corden in "The Late Late Show" posted on YouTube in May 2017 [left]. White and Allen Ludden on February 14, 1972 [right] | Photo: YouTube/The Late Late Show with James Corden - Getty Images
MAKING MISTAKES
One of the pioneers of early television, White, was born in January 1922 in Oak Park, Illinois. She began her career in the entertainment industry in the 1940s.
Around the same time, she married her first husband – and first mistake – Dick Barker. White and Barker, a United States Army Air Forces aircraft pilot, met during World War II and married in 1945.
The actress once admitted she couldn't stand living with her in-laws on their Ohio chicken farm. She even had to kill chickens for dinner! After only eight months together, they divorced, and she returned to California.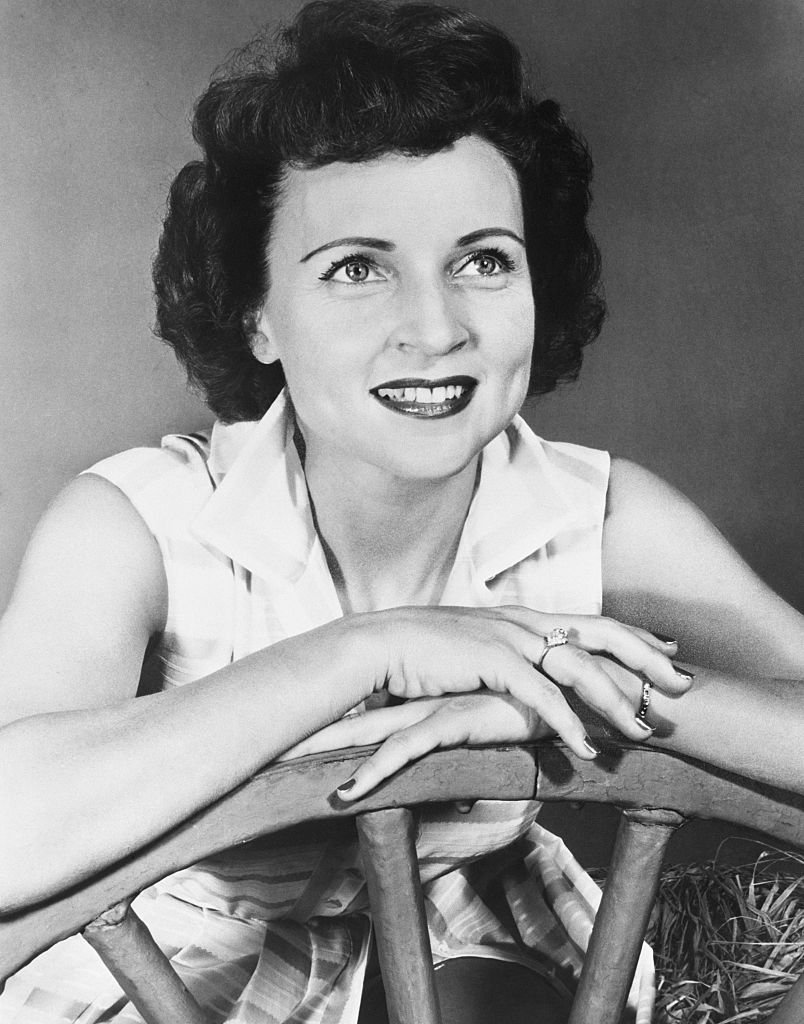 Betty White on "Date with the Angels" circa 1957 | Photo: Getty Images
In 1947, she married Lane Allen, a "wonderful man" who worked as a talent agent in Hollywood. Unfortunately, Allen asked White to do something she was unwilling to accept: abandon her acting dreams.
After two "very good years," White and Allen parted ways. Since then, White has repeatedly admitted that her first two marriages were rehearsals and mistakes as they were traumatizing and challenging to overcome.
She has also blamed the 1940s for those negative experiences because women didn't commonly sleep with men until they tied the knot. She explained:
"If you were interested enough, you got married, and you thought, 'What have I done? Oh my goodness, this was not how I'd planned it!'"
Still, her two failed marriages before turning 30 left her feeling like a failure, especially because she blamed herself for accepting to marry her exes in the first place. White eventually found a silver lining: both relationships made her appreciate when the "perfect one" came along.
MEETING LUDDEN
White and Ludden first met in 1961 when she was invited to "Password," Ludden's TV game show for almost 20 years. As soon as she saw him, she thought he was nice and attractive.
They had seen each other on TV, so they felt like they already knew each other. What White didn't know was that Ludden's wife, Margaret McGloin, was dying of cancer at the time. The same week White and Ludden met, McGloin, passed away.
He took White to dinner and officially proposed, but she said no again.
In the summer of 1962, Ludden and White reconnected in the play "Critic's Choice." They became friends right away, but nothing romantic happened because she was dating another man named Phil Cochran.
Nevertheless, Ludden felt very attracted to White and introduced his two dogs and three kids to her right away. After a while, he wouldn't say hello but "would you marry me?" instead. White initially thought he was joking, so she would laugh it off.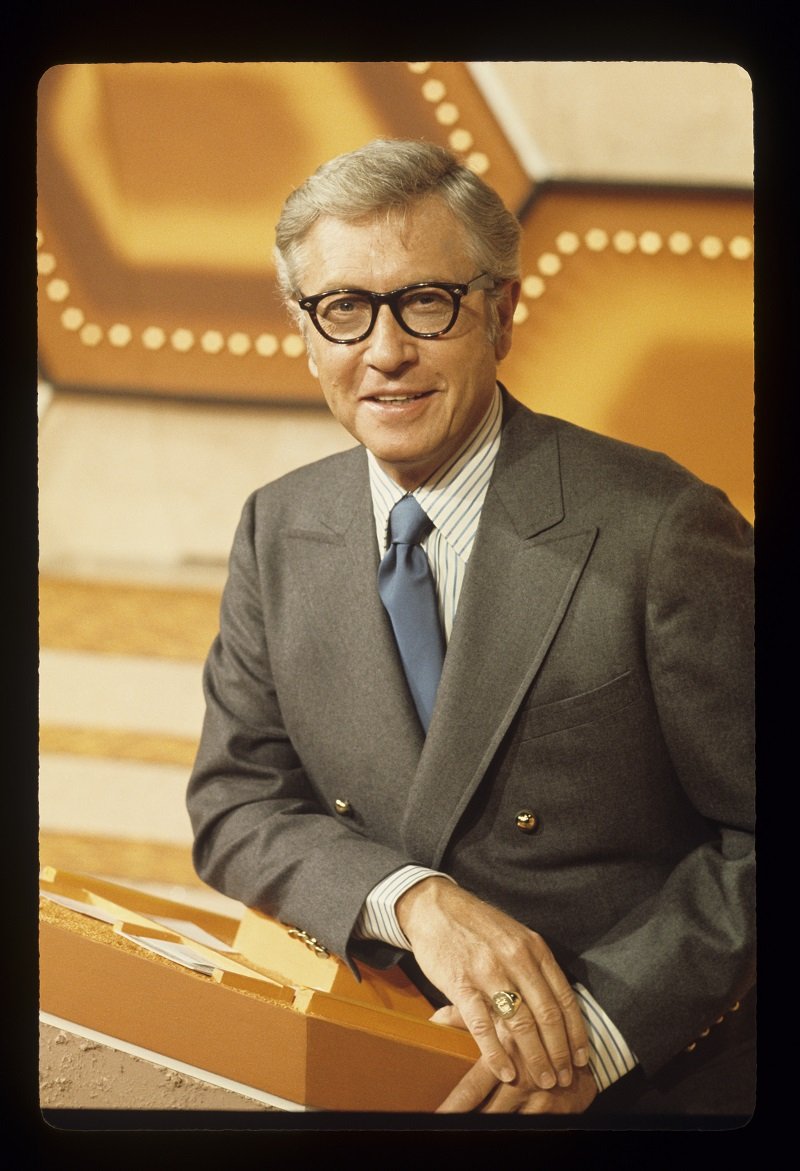 Allen Ludden on "Password" on April 2, 1971 | Photo: Getty Images
One day, Cochran went to see "Critic's Choice." When White and Ludden's characters kissed, he noticed they had something special going on. They all went to dinner that night, but Cochran told White he didn't like Ludden. White added:
"[Cochran] told me, 'You are in love with that man; you might as well admit it.' I said, 'I am not.' He said, 'Why don't you just relax. I see it in your eyes.'"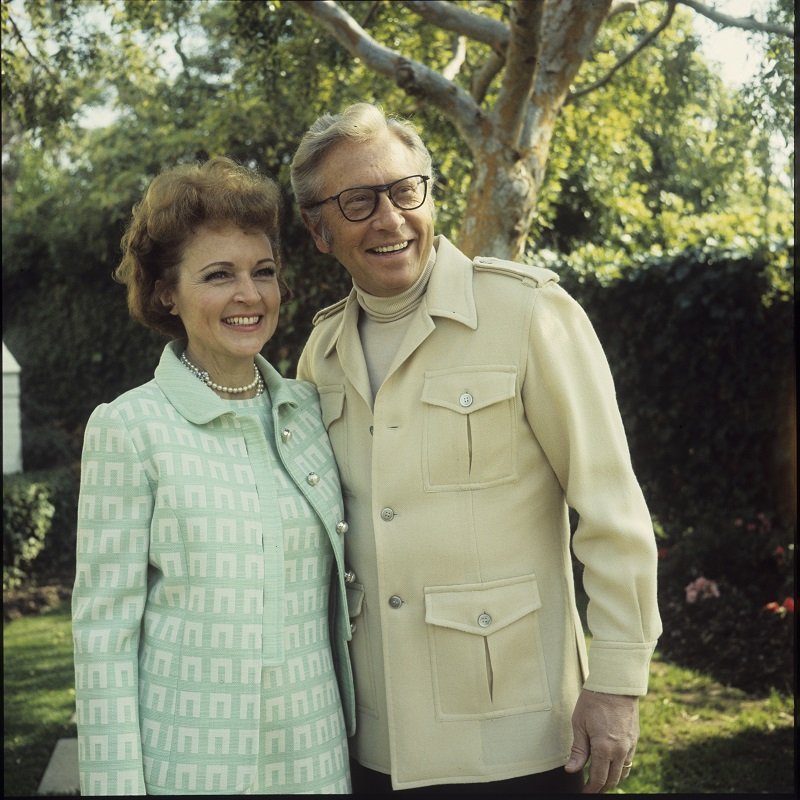 Betty White and Allen Ludden on February 14, 1972 | Photo: Getty Images
TURNING HIM DOWN
For a whole year after working on "Critic's Choice," Ludden began courting White even though she was in California and he in New York. He also kept asking her to marry him.
When she realized it was not a joke, she got angry and said there was no way they could tie the knot. The TV show host was not willing to take no for an answer, so he bought a gold wedding ring with diamonds around the band.
He took White to dinner and officially proposed, but she said no again. White eventually confessed she was scared of moving from California to New York.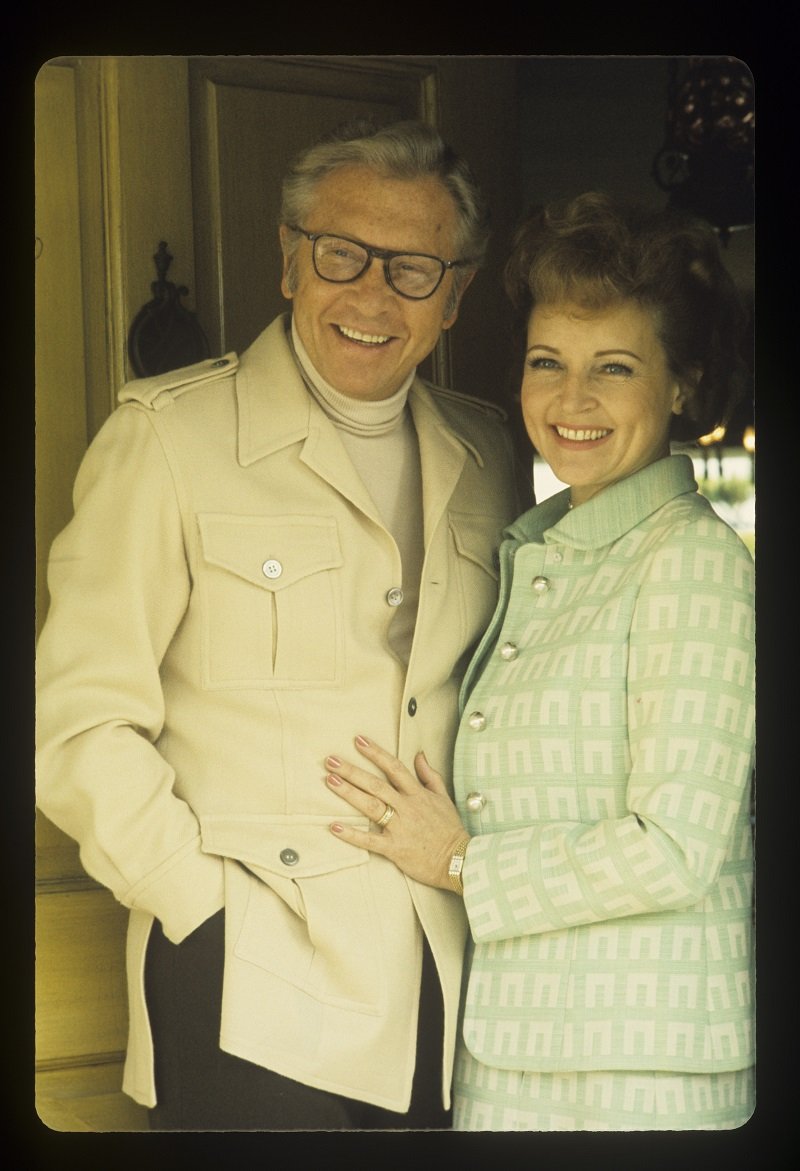 Betty White and Allen Ludden on February 14, 1972 | Photo: Getty Images
After that, Ludden put the ring on a chain and wore it around his neck so she could see it every time they were together. A few months later, he sent White a Christmas present that made her change her mind.
It was a white stuffed bunny with little diamond and sapphire earrings on its ears and a card that read: "Please say yes." Later that night, he called her, and she finally accepted his marriage proposal.
White and Ludden never had children together because she was too focused on her career.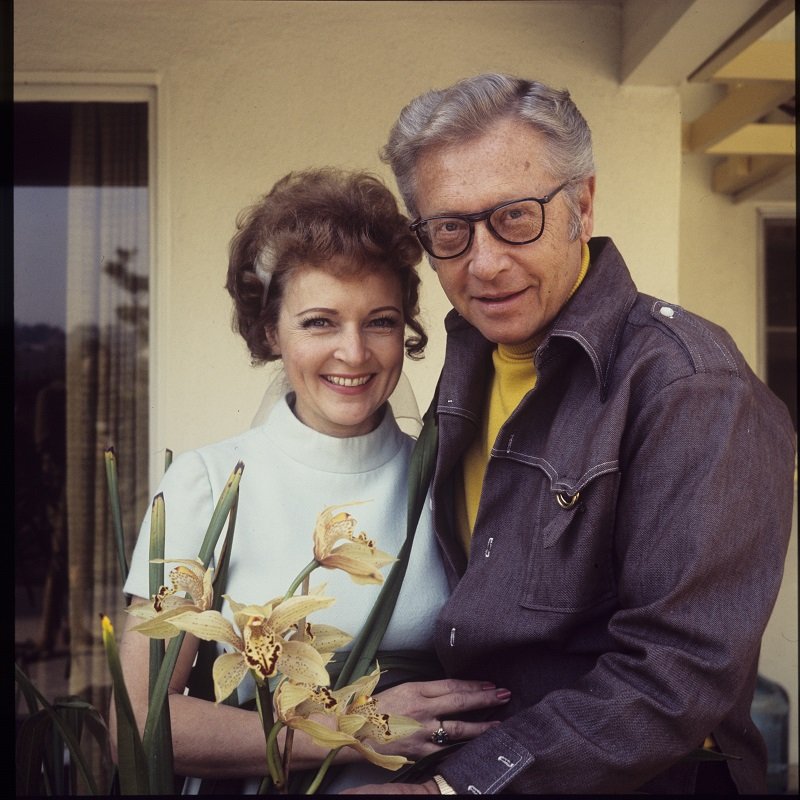 Betty White and Allen Ludden on February 14, 1972 | Photo: Getty Images
The actress revealed that his persistence convinced her he was genuinely in love and wanted to marry her. On June 14, 1963, White and Ludden tied the knot in Las Vegas and started living together in New York with his kids and dogs.
White has repeated that she regretted turning him down so many times because it felt like she wasted a year with him. Still, adjusting to their new life and going from friends to family wasn't easy.
LOVING STEPMOM
After saying "I do," White became the stepmother of Ludden's children. David, his eldest child, got a Ph.D. from the University of Pennsylvania, taught South Asian history at the college, and has won many accolades for his career.
Martha, Ludden's eldest daughter, had a complicated relationship with her dad, and his and White's marriage made it worse. She opposed their romance and let everybody know she was not White's fan.
Sarah, Ludden's youngest kid, had a loving relationship with White and would try to help Martha make amends with their stepmother. She worked as an audiologist and dancer before opening a karate school in Chicago.
It is important to point out that White and Ludden never had children together because she was too focused on her career. No regrets, though, as she couldn't have managed her acting career and life as a mom.
LUDDEN'S PASSING
Unfortunately, Ludden was diagnosed with terminal stomach cancer in 1980. He opted against chemo or radiotherapy because they didn't offer hope. Instead, he and White made the most of every day.
In October 1980, he fell into a coma and died on June 8, 1981. Following his passing, White coped through work and her charities, and even though she missed having a person to hold, she never remarried.
The legendary actress once admitted, "if you had the best, who needs the rest?" White is months away from turning 100 years old (January 2022). Way to go!
Please fill in your e-mail so we can share with you our top stories!