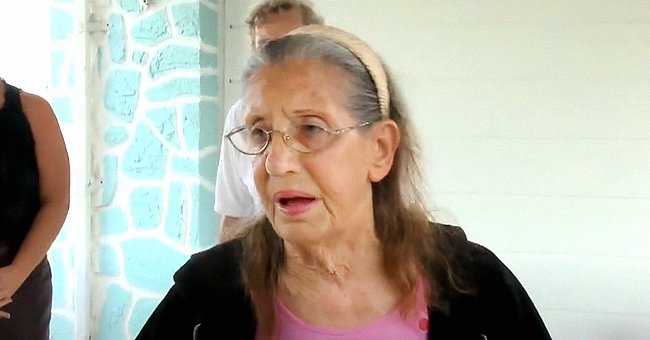 youtube.com/abcactionnew
89-Year-Old Widow Gets Evicted from House She's Lived in for Decades, Her Neighbor Buys It Back for Her
An 89-year-old Florida senior could not believe her good fortune when the home she lost due to an unpaid mortgage was bought back by a well-meaning neighbor.
Angie Tyma's story made it to the news a few years back when she got back to her long-time home, which she initially lost due to a payment deficit by the owner. Tyma was evicted from her home after 35-years of living there.
Prior to the unfortunate situation, Tyma lived in her Hudson home with her husband until he passed on. She later sold it to a friend who lived in Europe while she kept living in the home with her two dogs.
Tyma would later get notification from an investment company that it had purchased her house due to the owner's inability to pay the mortgage. The investment company bought the house during an auction and told the old occupant to vacate the premises.
Tyma did not think the situation was that severe, but it all came to a head when the company representatives came around and asked her to leave. The senior citizen had no other option than to move into a motel while her belongings were carried out in boxes.
While the chaos went on, many neighbors noticed, and because they were all familiar with Tyma, they wasted no time lending helping hands. However, one neighbor, Danielle Calder, did the ultimate good deed.
Calder contacted the investment company that purchased Tyma's home and bought the house back at a whopping $167,500. Speaking about the situation, Tyma explained that they threw her out, and it was almost unbelievable.
From Tyma's explanation, it was obvious that she had more ties to her home than it being a mere living space. She had scattered her late husband's ashes around the house and had three of her pets buried in the backyard.
The old lady explained that she could not accept that she would never be in the house anymore. However, Calder came to the rescue and helped Tyma move back into her home.
Calder's purchase happened to be the best gift ever because she handed the keys over to Tyma on her 89th birthday. Speaking about the purchase, Calder stated:
"The last thing I needed was another house, but I really wanted to keep her in the neighborhood. Everybody wanted to keep her in the neighborhood."
Calder added that everyone knows Tyma and how she often walked her dogs. She noted that the senior citizen could get feisty but had lots of energy. Tyma spoke of the pleasant surprise, noting that she was in a state of shock.
She explained that neighbors would usually bake her a cake for her birthday, but it was different this time because by the time she returned home, many well-wishers were around. Calder has since become Tyma's landlord, although the rent was not disclosed.
Please fill in your e-mail so we can share with you our top stories!