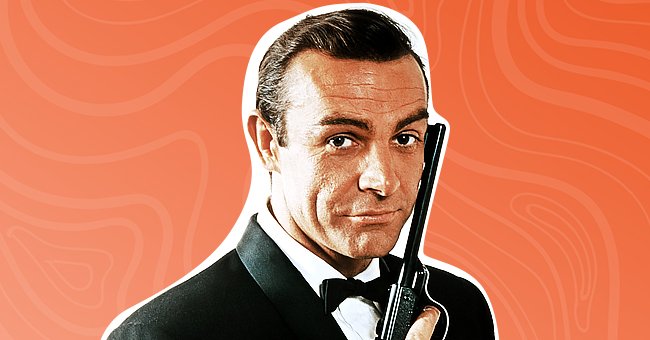 Getty Images
Sean Connery Was 'a Model of a Man' to His Wife Despite Reported Affairs - She Was With Him When He Died
Sean Connery was one of the biggest actors of his era and is widely regarded as a Hollywood cult hero, but the best part of his life was his more than four decades marriage that lasted until his death.
Sean Connery was the first actor to play the legendary British fictional secret agent, James Bond. His famous character led him to be widely adored by his fans for several decades.
Connery was a lady's man, and he seemed to share a similar sentiment for them. The actor was married twice in his life, but despite enjoying a marriage that lasted several decades, Connery found it difficult to be faithful to his wife.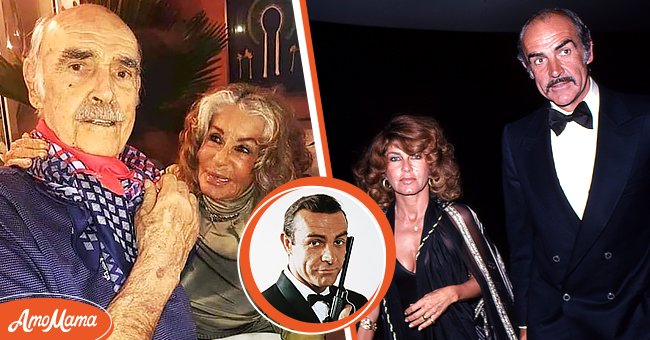 Sean Connery with his second wife Micheline Roquebrune [left] Sean Connery as James Bond [center]| Photo: Getty Images
CONNERY'S MARRIAGES
Connery's first marriage was to actress Diane Cilento and lasted from 1962 to 1973. The couple shared a son, Jason, but that was not enough to keep Connery from pursuing other extramarital adventures.
By the time he met Cilento, she was married to the popular Italian writer Andrew Volpe, and the duo was expecting a baby together. Still, the James Bond star was so smitten by her beauty that he called off his relationship with his then-girlfriend, photographer Julie Hamilton.
Connery later met his second wife, Micheline Roquebrune, in 1970, at a golf tournament in Morocco. The duo had an instant connection, but there were a lot of barriers to this budding romance.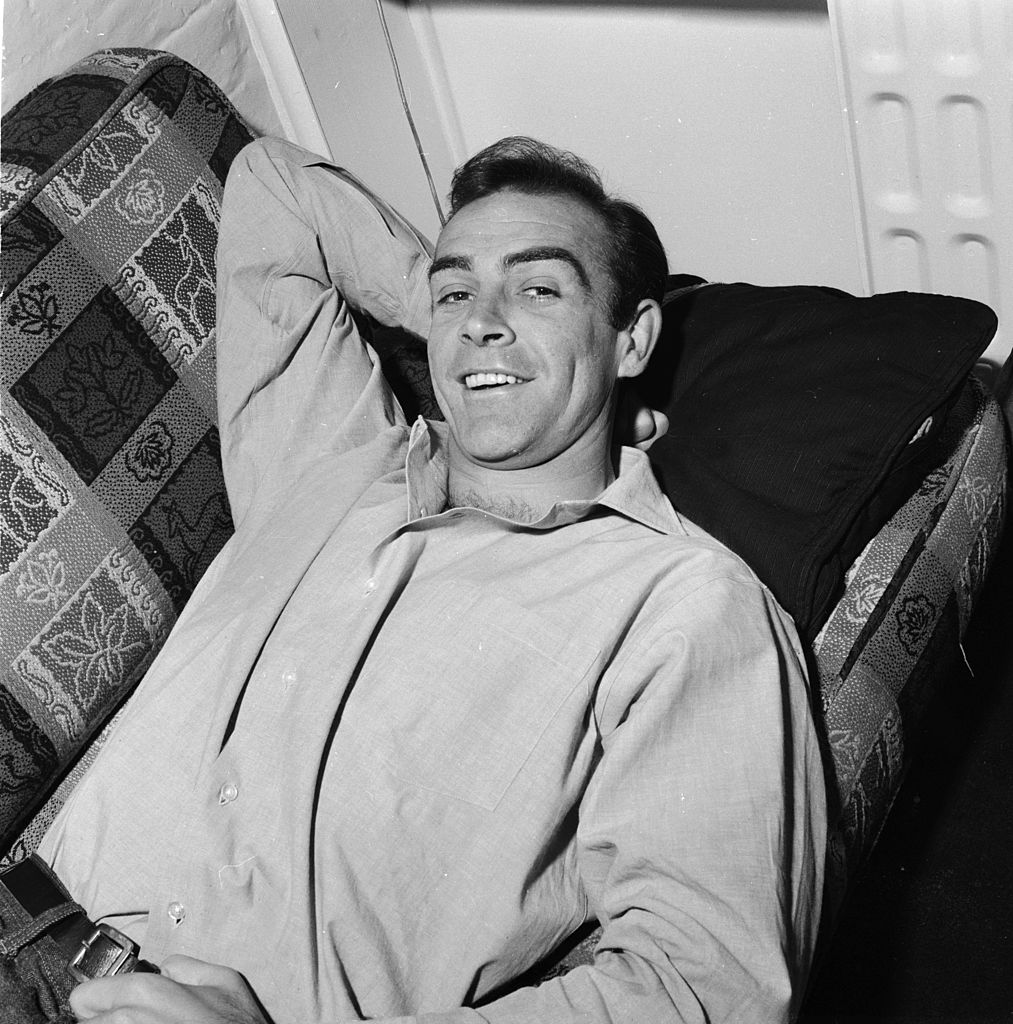 Sean Connery in London on August 31, 1962 | Photo: Getty Images
Roquebrune was based with her family in North Africa and could not follow the actor back to the United States. Also, there was the problem of a language barrier. Roquebrune understood very little English, while Connery knew no French.
Connery could not get his mind off her and then asked her to meet with him in Spain two years later. Roquebrune was hesitant at first, but she eventually met up with him.
Both parties returned to their normal lives, and Connery later divorced from his first marriage after Cilento accused him of being abusive. The marriage lasted only eleven years but left Cilento with much to say.
After the union ended, she remarked that her once-illustrious career had been forgotten and she slowly became known as Mrs. Bond. Cilento was worried about living under the shadow of her ex-husband for the rest of her life.
Speaking of the breakdown of their marriage, the Australian actress blamed the fame that came with Connery's success, citing that it invaded their lives.
Their only son, Jason, followed his father's steps in pursuing a career in Hollywood. He became an actor, director, and producer and starred in the famous 1986 drama series "Robin Of Sherwood."
NEW LIFE
Connery then walked down the aisle with Roquebrune in a private ceremony in 1975. The duo never had any children together but enjoyed a longstanding marriage that sometimes spilled into their careers.
Roquebrune and the "Thunder" actor shared several interests. They were both passionate golfers, and even after their wedding, they made it a habit to enjoy the lovely sport together.
Connery's heartthrob was a Moroccan-French painter whose works were unique and adorable. Aside from arts, she was also interested in the movie industry and loved to produce plays. Her Broadway play, Art, earned a Tony Award.
She was also a crew member of the 1983 James Bond film "Never Say Never Again," where she worked alongside the actor.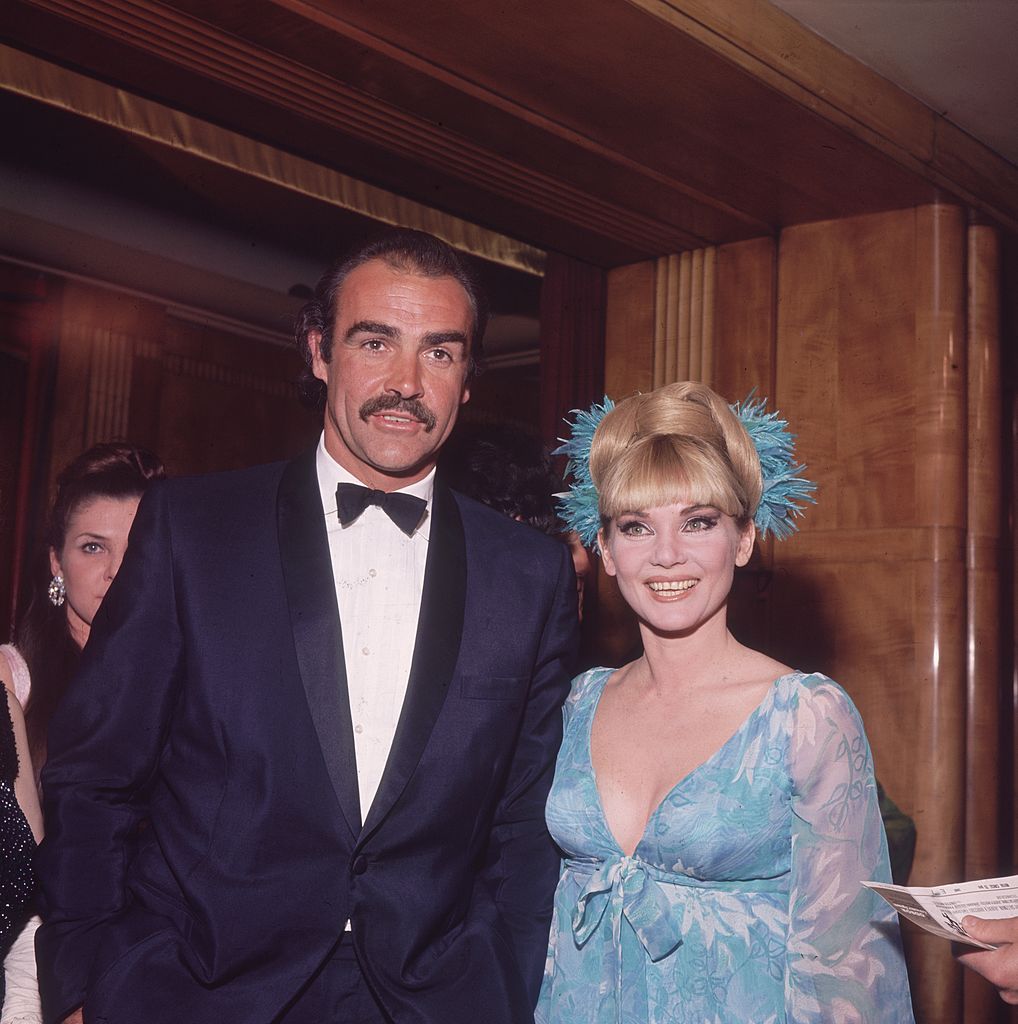 Sean Connery with his first wife Diane Cilento at the film premiere of "You Only Live Twice" | Photo: Getty Images
THE AFFAIRS
Before becoming a global star, Connery was said to have been fancied by ladies. As he grew older, he went on to become the sex symbol in Hollywood, and even the leading ladies could not withstand his charms.
Connery carried out his affairs with a sense of secrecy, so it was no struggle for him to be married and keep his lovers at arm's length. The 90-year-old cheated on his two wives.
While married to Cilento, Connery was said to have had flings with actress Sue Lloyd and was pictured going on movie dates with the popular film star Shelley Winters. Former Miss France Claudine Auger and actress Sylvia Miles were believed to have also been on dates with him as well.
Despite declaring his second wife the love of his life, Connery was known to have had an affair. Lynsey de Paul, a singer, alleged in 1993 that she and Connery had an affair in 1989.
De Paul was not a stranger to celebrities, especially singers. She was linked to several Hollywood stars and was said to have dated Richard Starkey, best known by his stage name Ringo Starr.
The "Sugar Me" singer stated that she met Connery in 1989 while sitting on a sofa next to his wife, Roquebrune, during a cocktail party. According to the singer, Connery gave her his number and stopped at nothing until he got her.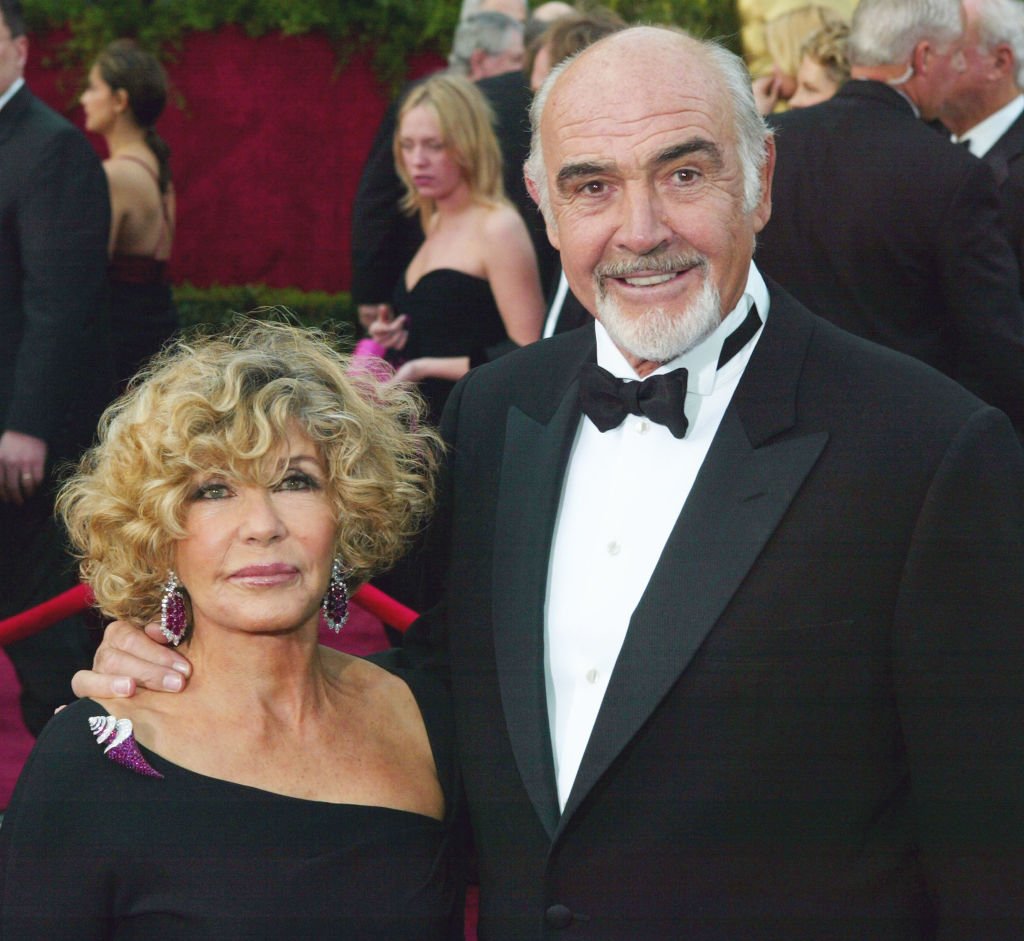 Sean Connery with his second wife Micheline Roquebrune at the 76th Annual Academy Awards on February 29, 2004 | Photo: Getty Images
Connery promised Paul that he would phone her the next weekend after meeting up for a romantic weekend. It turned out to be the last time she would hear from the movie icon.
She claimed she had hoped for a platonic relationship with him, but his obstinacy forced her to give in. Despite the fact that he wasn't her type, she was flattered by his attention.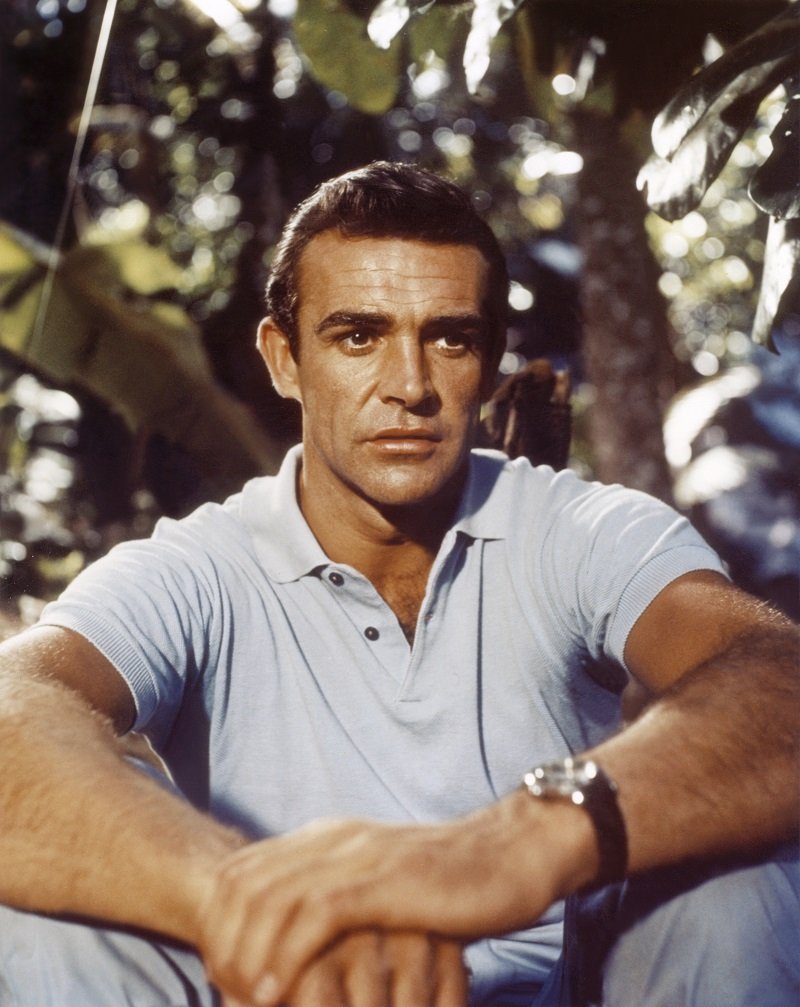 Sean Connery on the set of "Dr No" circa 1963 | Photo: Getty Images
GOOD YEARS IN HOLLYWOOD
Although Connery's last years were not as good as his first, the actor undoubtedly enjoyed a long and fulfilling life. He battled with dementia the last months of his life and was not at his physical best. However, he had his wife of 45 years by his side.
Connery and Roquebrune marked their 45th anniversary a few months before his death, and the former painter had nothing but praise and good words for her longtime lover.
She called him a model of a man, and the duo posed for what appeared to be their last picture together. The couple was pictured with their hands clasped together. They looked very much in love.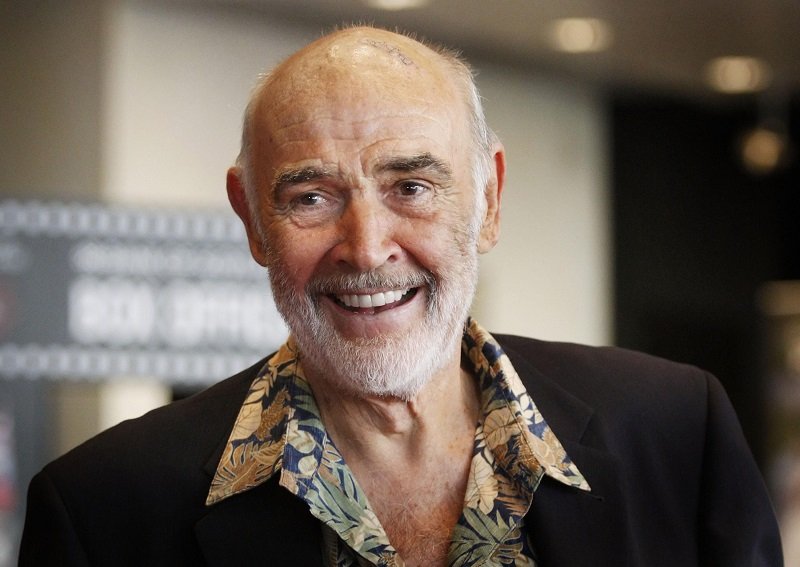 Sean Connery in Edinburg on June 20, 2010 | Photo: Getty Images
Connery's wife explained that the actor struggled to express himself in his final months and died in his sleep as he had always wanted. Roquebrune said she was by her husband's side when he breathed his last while sleeping.
Please fill in your e-mail so we can share with you our top stories!