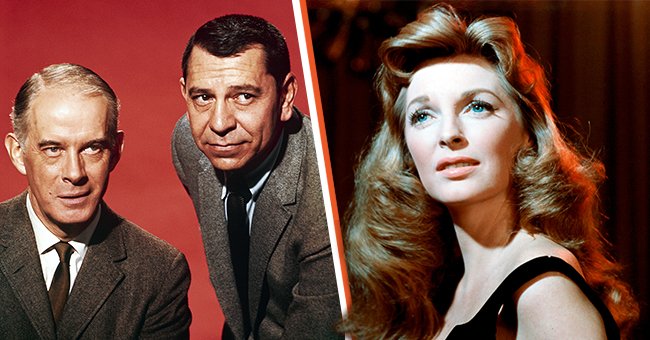 Getty Images
'Dragnet's Jack Webb's Singer Wife Never Discussed Their Breakup & Found Love with His Colleague
Renowned Actress and Singer Julie London gave up her career to focus on her marriage to Jack Webb. However, the sacrifice did not stop the union from crumbling.
To date, American Actor, Television Producer, Director, and Screenwriter Jack Webb is remembered as one of the most iconic legends to step foot in Hollywood. He was born John Randolph Webb on April 2, 1920, to Margaret Smith and Samuel Chester.
While growing up, the man's life was characterized by dire poverty, but with hard work and his passion for acting, he surmounted the challenges of his childhood to become one of the most talked-about movie stars.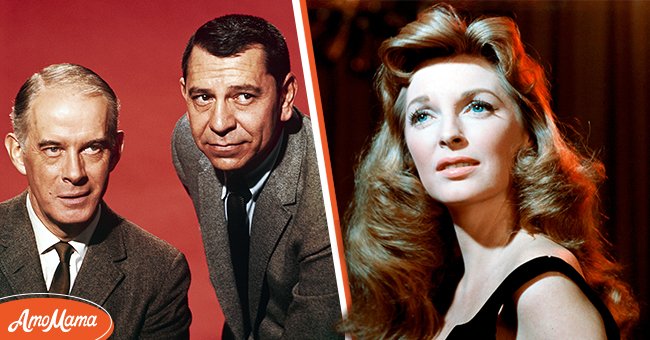 Late actor Jack Webb on the scene of a movie. [Left] | Actress Julie London in a portrait photo. [Right] | Photo: Getty Images
He was famous for his hit TV series "Dragnet." Apart from his professional achievements, Webb's love life landed him in the spotlight.
The Hollywood legend was married and divorced more than two times. Let's look at the late actor's life away from the screen and the circumstances surrounding his complicated marital life.
Before he passed away, the "Dragnet" star tied the knot four times. Although he was married many times, the star only fathered two children — Stacy and Lisa — who he shared with his first wife, Julie London.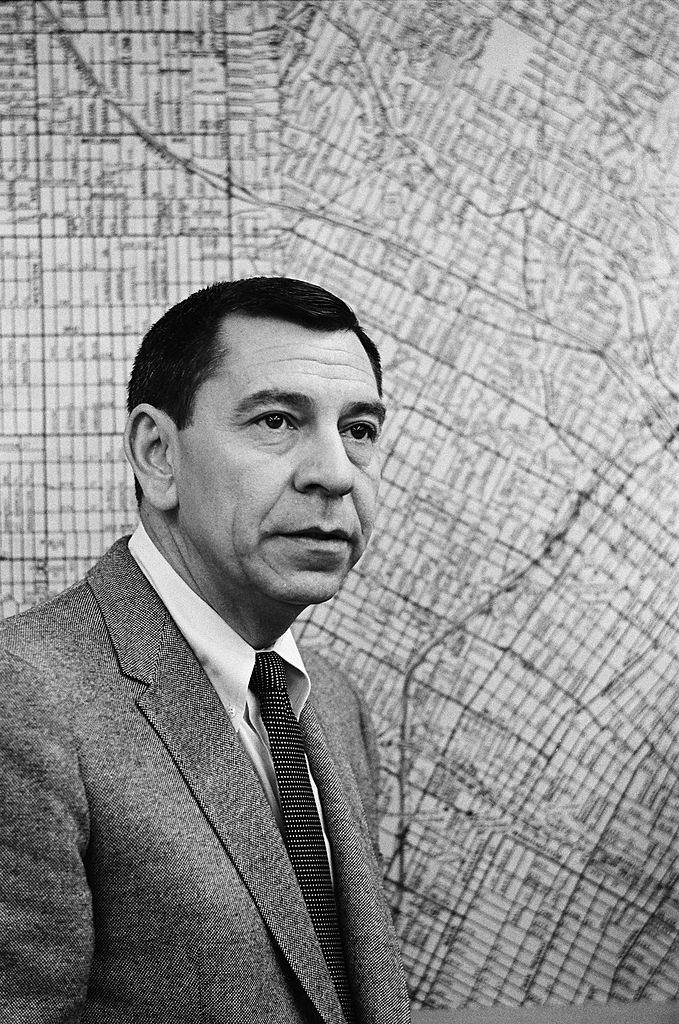 Jack Webb as Sergeant Joe Friday in "The Fur Job" | Photo: Getty Images
Like her ex-husband, London had a stellar career in the entertainment industry as a renowned actress and singer. However, her marriage to Webb frequently made the conversation. She and the late television producer got married in 1947.
Born on September 26, 1926, London was hell-bent on being a perfect wife and mother, eventually leading to some big decisions. The woman gave up her career as a movie star to become a full-time wife and mother.
But despite London's sacrifices, the union was short-lived. Webb was more interested in his career than family and spent a lot of time away from home. Eventually, the duo grew apart, and their marriage suffered.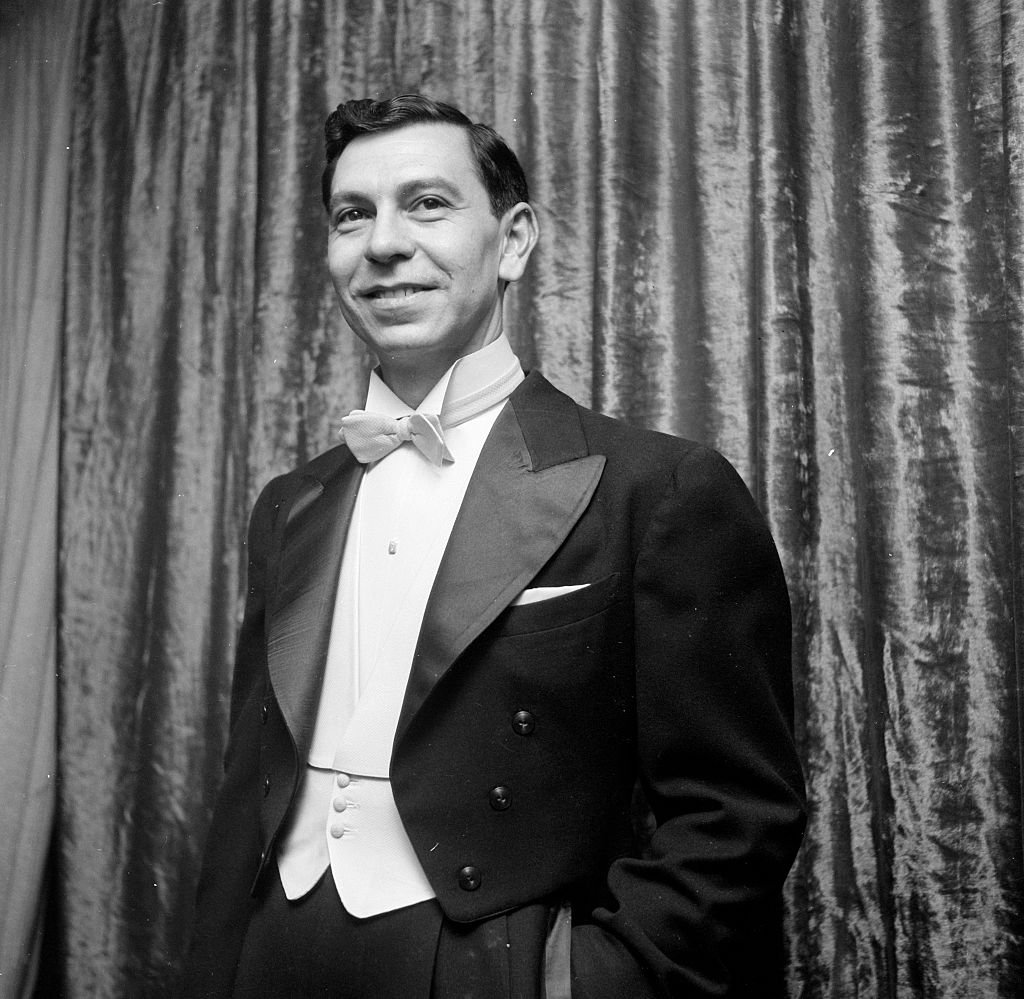 Actor Jack Webb attends an event in Los Angeles on January 01, 1954. | Photo: Getty Images
The actress said she began to feel old, uninteresting, and unattractive during an interview. London revealed that she never thought she could have a career and family simultaneously, hence the decision to give up her career, which was a mistake.
After five years of marriage, she finally filed for divorce, and the duo went their separate ways. After their split, London kept her private life and the reason for the divorce a secret.
She found love again in the arms of Webb's colleague and Jazz musician, Bobby Troupe, who helped her achieve great heights as a singer.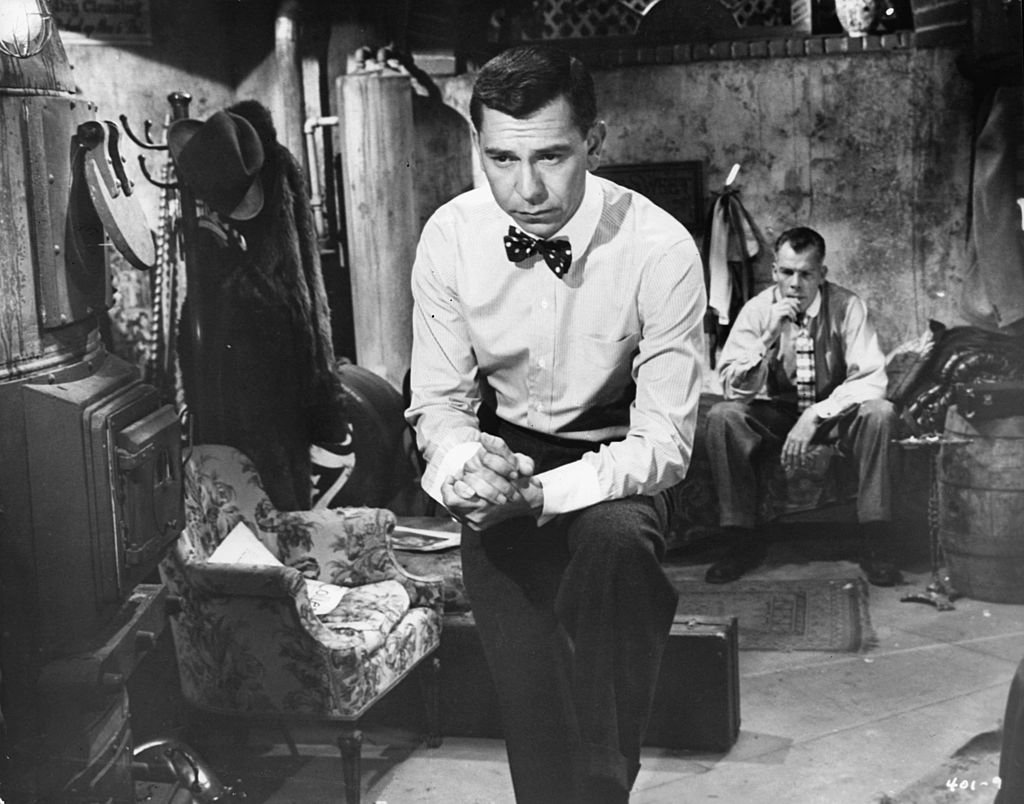 Jack Webb in a scene from the film "Pete Kelly's Blues" on January 01, 1955. | Photo: Getty Images
On the other hand, Webb tied the knot three more times. In 1955, he married Dorothy Towne, but they called it quit in 1957. One year later, he married 1952 Miss USA, Jackie Loughery, who divorced in 1964.
Webb walked down the aisle for the fourth time with Opal Wright in 1980, and their marriage lasted for two years before his demise in 1982.
Lisa said Webb never met her daughter, but she knows he will adore her.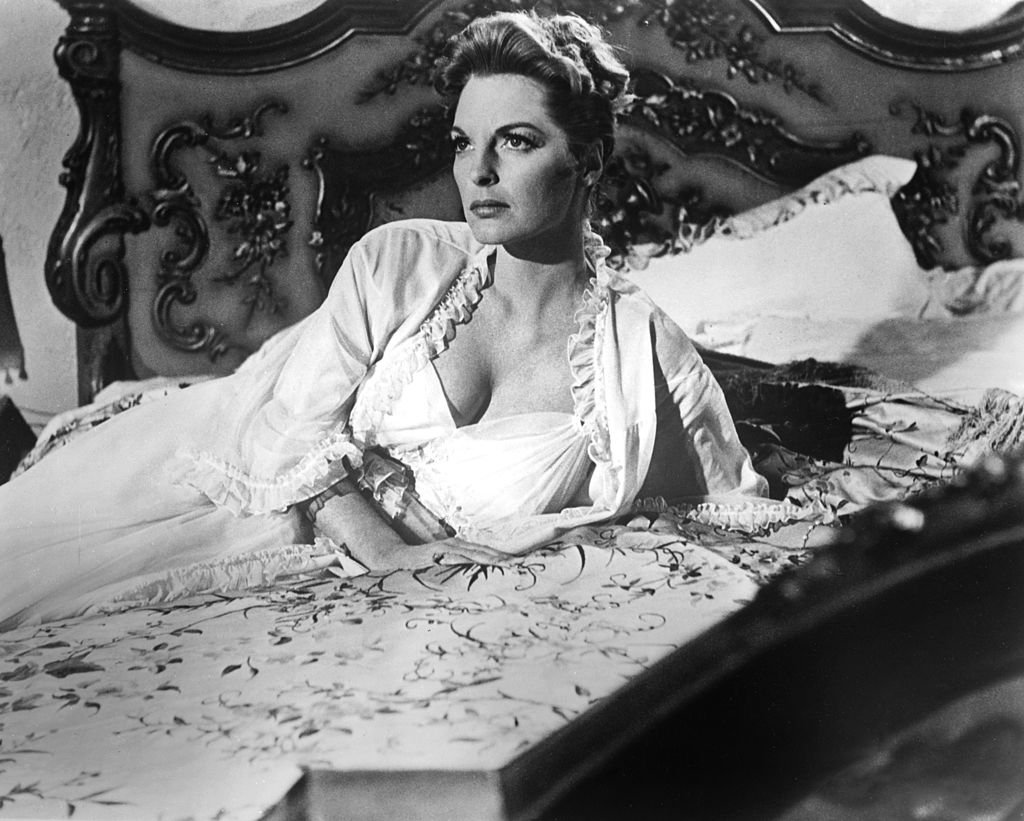 US singer and actress, Julie London wearing a white nightgown while reclining on a bed, in a studio portrait, circa 1950. | Photo: Getty Images
UNDERSTANDABLE SECOND HUSBAND
London delved right back into the music industry after she parted ways with Webb. She met Bobby Troupe, who helped her regain her confidence and produced her first single, "Cry Me Like a River," in 1955.
The song was part of her first album, "Julie Is Her Name," performed in "The Girl Can't Help It." Even though London and Webb were not together when the song was to be produced, the latter and Ella Fitzgerald received the first offer for production.
However, Webb turned down the offer to produce the song because he disliked a word in the lyrics. The composer, Arthur Hamilton, refused to change the lyrics, and London had no choice but to record it. Troupe eventually produced it, and the song became a bestseller.
About three million copies of the song sold, and it remained in demand well into the 1960s. She made more than 30 albums in her career and received lots of accolades, including one of the top female vocalists of 1955, 1956, and 1957.
She passed away at 74 in October 2000 at a Los Angeles hospital after suffering a stroke five years prior. Apart from Stacy and Lisa, London also had three children from her marriage to Troupe: her twin sons, Reese and Jody, and a daughter, Kelly Ronick.
WEBB AND LONDON'S CO-PARENTING
London and Webb's marriage did not end well. However, their differences never affected their friendship or relationship with their children.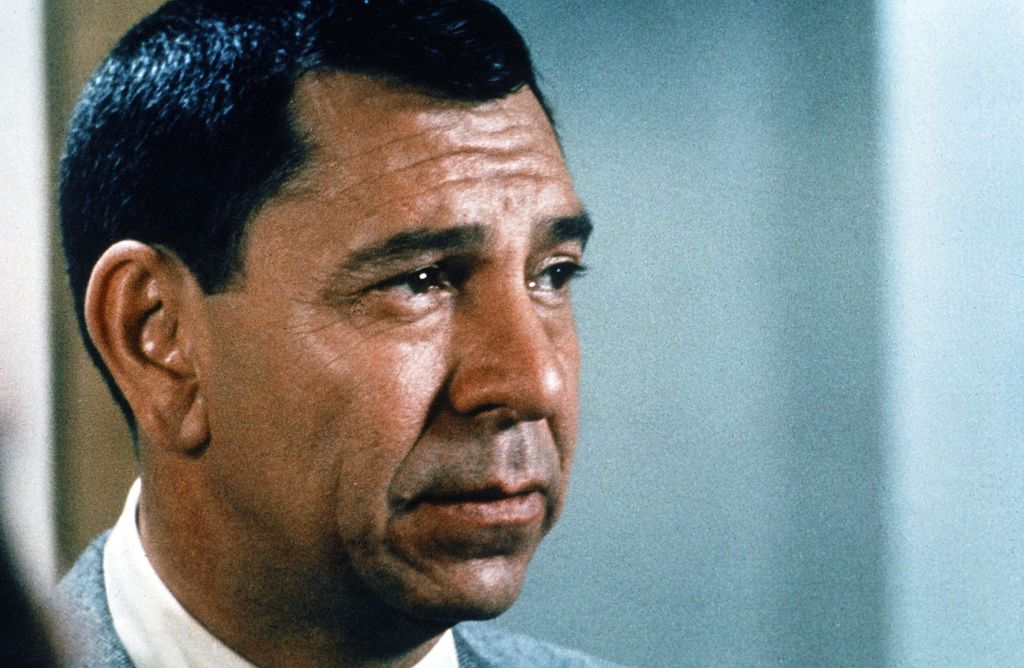 Jack Webb as sergeant Joe Friday on Dragnet. | Photo: Getty Images
Their second daughter Lisa was only three months old when the duo went their separate ways, but they shared custody and ensured their kids had everything.
In 2020, Lisa opened up about Webb's attitude towards fatherhood. She revealed that the actor was a good father and was always there for her whenever she wanted anything. She told Closer Weekly:
"He was brilliant and funny. If you really got to him and said something funny, oh, he had a great laugh."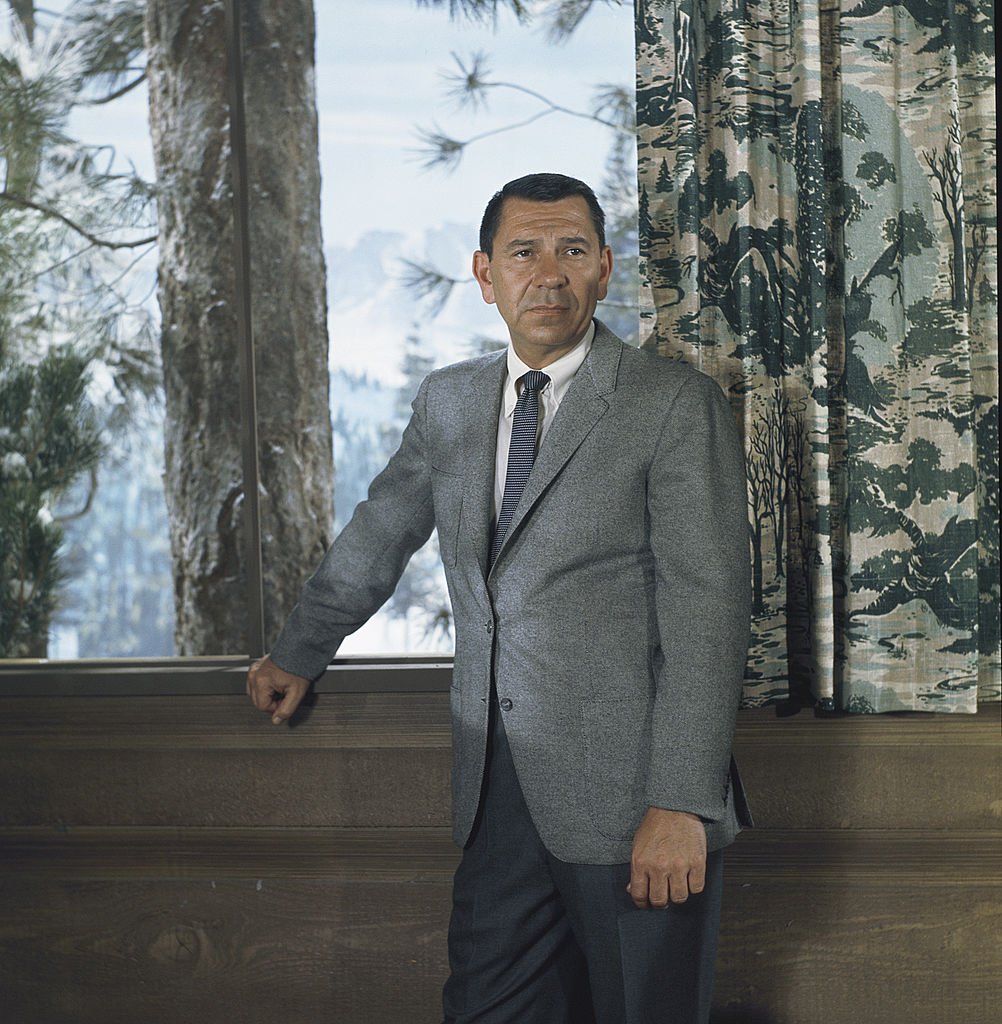 Jack Webb as sergeant Joe Friday on Dragnet. | Photo: Getty Images
Furthermore, the woman explained that Webb was a great animal lover. Lisa said the producer had a Great Dane named Friday and a Standard poodle named Mister, who adored him.
She also had good things to say about London. She noted that she had no doubt her mother was the love of Webb's life, as they remained friends, even after the divorce.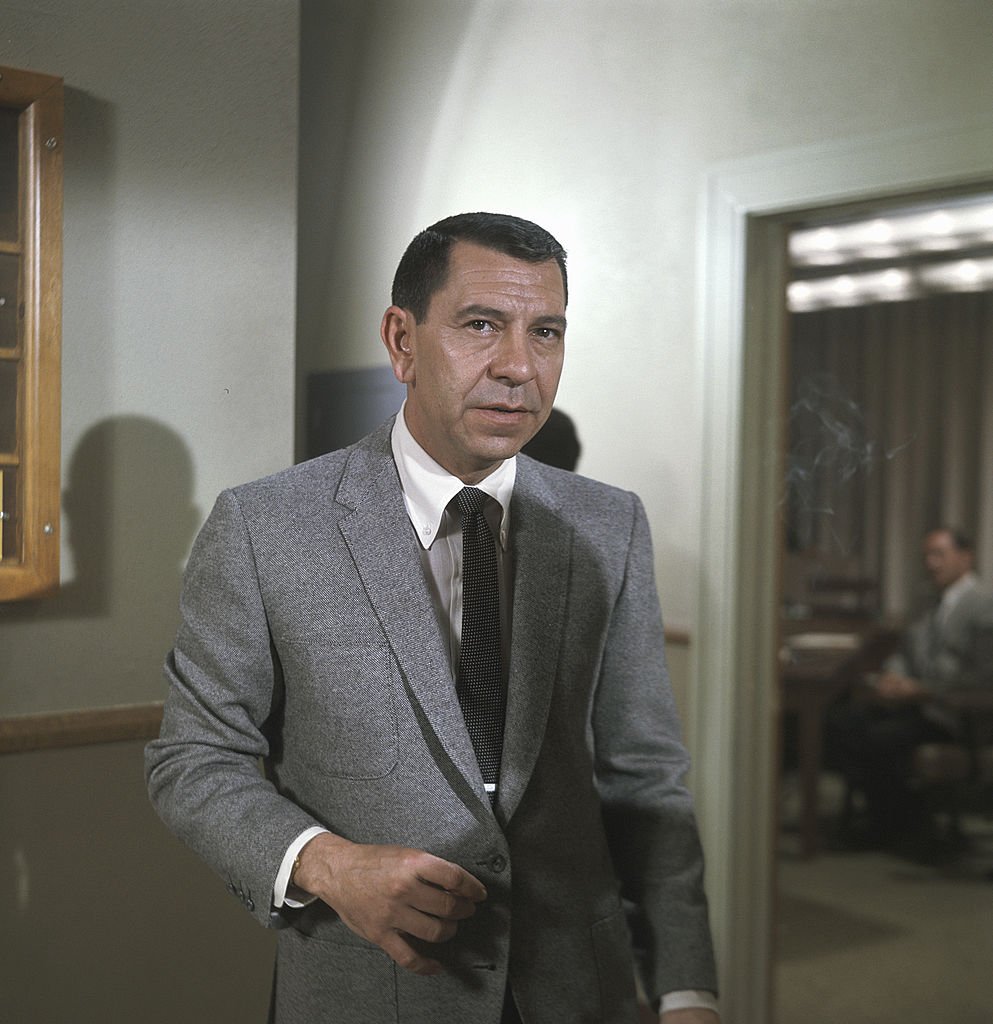 Jack Webb as sergeant Joe Friday on Dragnet. | Photo: Getty Images
Webb died on December 23, 1982, at the age of 62, after suffering a heart attack. Before his death, he requested that no funeral be held for him. However, the Los Angeles Police Department paid their tribute.
A memorial ceremony, including an honor guard, taps, and firing squad were held at the Police Academy. The deceased's family requested that all donations be sent to the police academy's Jack Webb Trust Fund.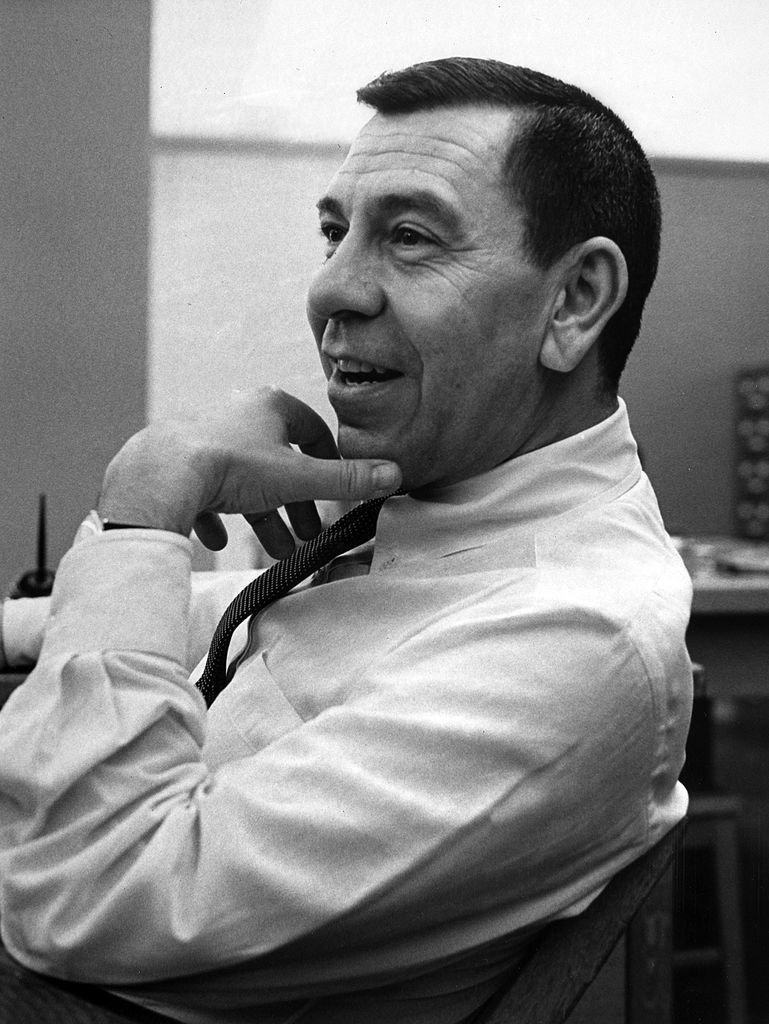 Jack Webb as Sergeant Joe Friday in "The Fur Job." | Photo: Getty Images
The actor is not alive, but his memory lives on. He is greatly missed and frequently thought about, primarily by his daughter. Lisa said Webb never met her daughter, but she knows he will adore her. She hopes to see him someday in heaven. May his soul continue to rest in peace.
Please fill in your e-mail so we can share with you our top stories!