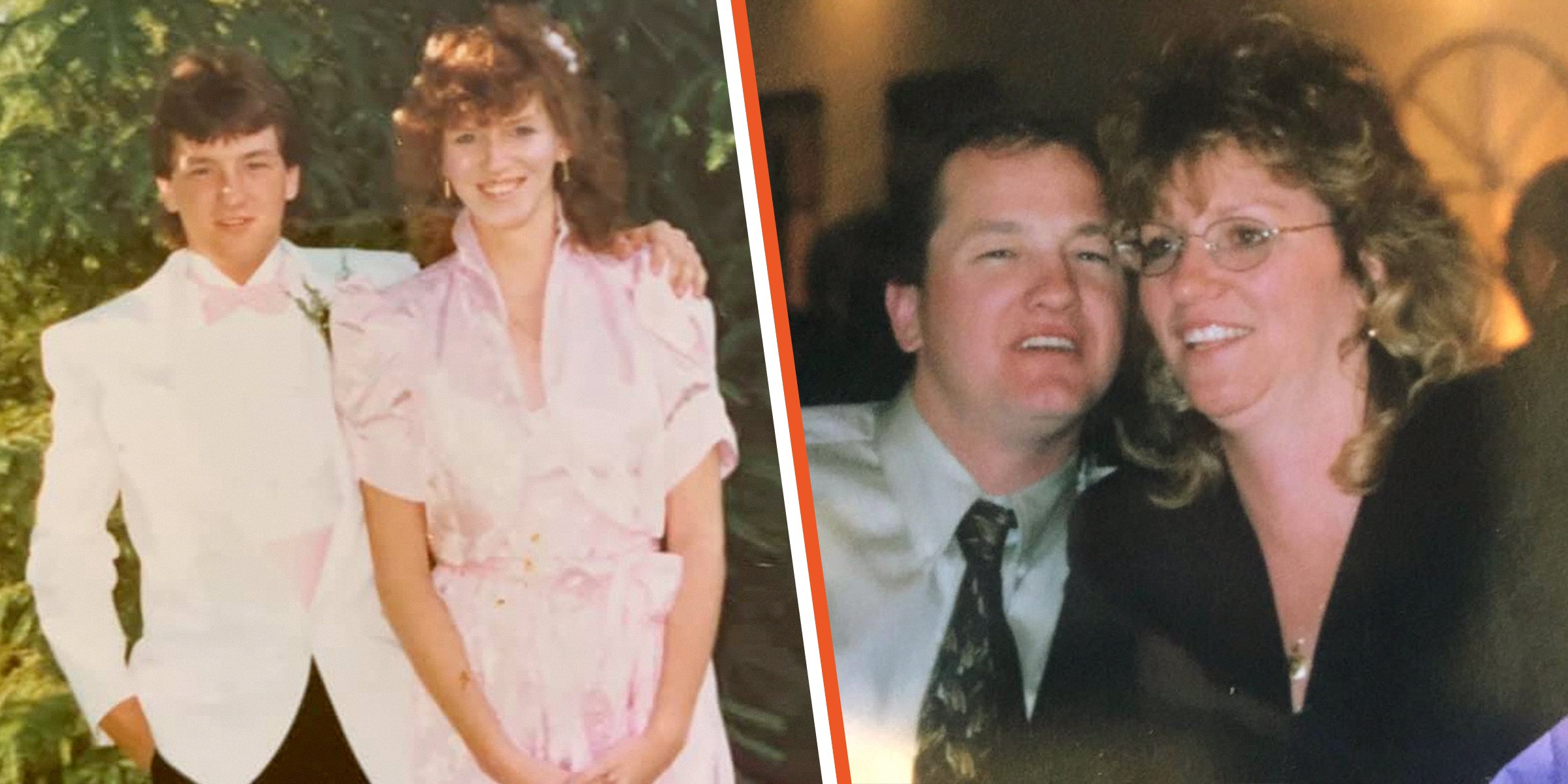 facebook.com/janice.hoystrong.1
Mom Keeps Her Firstborn a Secret for Decades, Finds Him Only after Her Husband's Death
When a woman lost her husband, most tragically, she was devastated and went into a deep depression. After she sought medical help, the counselor suggested she confront her life's traumas, one of which included a soul-stirring secret.
Loss and grief are the two most painstakingly difficult things we might have to accept in life. The mere thought of being apart from our loved ones can toll our emotional and mental well-being.
Sometimes, life presents us with extraordinary and unexpected circumstances where we might be compelled to make tough decisions, some of which can haunt us.
While we might not always be able to predict what lies ahead, life has its way of surprising us, and these surprises might be powerful enough to change our lives for the best. Today's story sheds light on harnessing positivity and hope in challenging times.
AN UNEXPECTED NEWS
It was 1987, and Janice Hoy was taken aback by a piece of surprising news. She and her then-partner, Earl Strong, were pregnant with their first child. Hoy was only 17 at the time and deeply worried for her unborn baby.
Hoy said she felt that she and Strong were not ready to raise a child together. She added that she also knew she didn't have the means or maturity to handle things alone.
A TOUGH DECISION
The woman faced a difficult choice: she could either keep the baby or give him up for adoption. Hoy lived in Courtice, Ontario, at the time and abortion wasn't an option she could consider.
Blake revealed that his initial feelings subsided when he met his long-lost brother and saw his late father's reflection in him.
On December 13, 1987, Hoy delivered a healthy, red-headed boy. When she first held him in her arms and looked at him, she couldn't stop gushing. She told CBC:
"He was perfect. He was beautiful."
Hoy cradled her sweet boy, fed him, and then went home and sobbed. The woman said she continued visiting her son until she and her partner signed the paperwork, giving up their parental rights.
TALKING TO HER BOY
She further explained that she went to see her boy several times a day and sat down with him and talked. Hoy also added:
"I told him that I was just a kid myself. I told him that I was sorry and that I loved him. I told the baby that if he ever wanted to find me, I wasn't going anywhere. I wouldn't change my name. And I hoped that one day he would want to find me."
After relinquishing her rights to the child, Hoy said she struggled to cope with things but told herself she had made the right decision.
THEY KEPT IT A SECRET
She and Strong stayed together. Hoy followed her lifelong passion and became a registered nurse, while Strong became a firefighter. They eventually married and had three sons but never told anyone about the boy they gave up. Hoy expressed:
"This was my dirty secret. It was something that I was embarrassed or ashamed of."
On her firstborn boy's birthday, Hoy cried her heart out every year. She discussed with Strong that she wanted to look for him, but he insisted they wait until their youngest was 16 and mature enough to comprehend things. However, in 2009, Hoy secretly registered her name with the government because she wanted her son to be able to find her if he wished.
A TRAGEDY STRUCK
Almost nine years later, in 2018, an unspeakable tragedy turned her life upside down. Sadly, Strong drowned when his snowmobile went through the ice on Sturgeon Lake in the Kawartha region of Ontario.
Hoy began reeling with the loss of her beloved husband and went into acute depression. Then, she sought therapy, and the counselor suggested she confront her life's two significant traumas — her husband's death and the loss of her first child.
REACHING OUT
Hoy filled out the government forms and received her long-lost son's birth certificate, with his name: Kevin Ferguson. To her surprise, an adoption consultant found him, and Hoy mustered up the courage to send him a message that read:
"Hello, I'm your birth mother. I've been waiting my — your — whole life to hear from you. I hope you'll text me back."
Fortunately, Ferguson was delighted to hear from Hoy and said he had waited for her message his whole life. His head was filled with many questions: he wished to know who she was, where she lived, his background, and if he had any siblings.
OPENING UP
Later, the long-lost mother and son duo learned they lived only 15 minutes apart. Both wondered if they had ever seen each other while passing by the area. What followed next was inevitable. They made plans to meet.
However, Hoy had to share the complete story with her three sons: Blake, Brock, and Brody. She recounted:
"Brock, my middle guy, was really excited. And Brody, he was confused. He kept saying, 'I don't understand, mom.' Blake, my oldest, didn't want to hear the conversation."
AN EMOTIONAL REUNION
The fateful day arrived when Ferguson met his mom and brothers. Hoy revealed she instantly fell in love with her son and couldn't take her eyes off him. On the other hand, Ferguson was astonished to see how much he resembled his siblings.
Blake revealed that his initial feelings subsided when he met his long-lost brother and saw his late father's reflection in him. He described:
"It was shocking. I was looking at my long lost brother. He looked like my dad. He spoke like my dad. He acted like my dad. It just gave me this warm, fuzzy feeling in my belly, like, he belongs. This is a last parting gift from my dad to me."
A LIFE-CHANGING OCCURRENCE
Hoy had suffered the heartwrenching pain of being away from her son for more than three decades, and she hoped to make up for the lost time. The mom-of-four spoke about her sentiments in these words:
"My dirty little secret, it turned out to be one of the biggest loves of my life. He was the best thing I ever did. He's a blessing, and the part of my heart that was missing is returned."
Hoy confessed that finding Ferguson was life-changing, a comfort for the loss she and her sons suffered when they lost Strong. The doting mother shared that she and her four sons continue to remember their father and keep his memory alive.
What are your thoughts on this family reunion story? We're so glad that Hoy and her sons finally reunited with their beloved Ferguson, and we hope they continue to celebrate many more happy moments together. Please share this story with your loved ones.
Please fill in your e-mail so we can share with you our top stories!