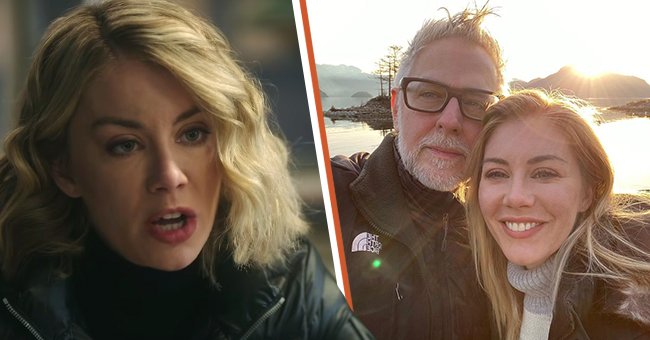 instagram.com/jenniferlholland & youtube.com/HBO Max
Jennifer Holland Is a Lead Actress in 'Peacemaker' — She Is Also Dating the Show's Creator James Gunn
Director and writer James Gunn and his girlfriend actress Jennifer Holland have a sweet romantic relationship and a professional relationship as they have worked together on a few projects.
James Gunn and Jennifer Holland seem to be a match made in cinematic heaven. One only needs to visit their respective social media accounts to see their love for each other.
According to Holland's Instagram account, the pair have been going "steady" for just over six years now. Their love is evident as they both take the time to honor each other for their respective milestone dates, such as birthdays.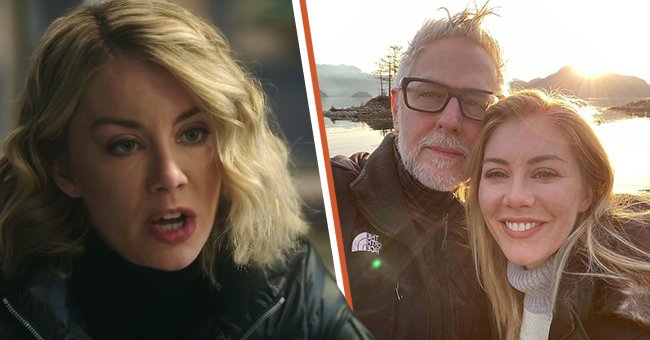 Jennifer Holland pictured in the official trailer for "Peacemaker" [Left] Holland and James Gun pictured together in a photo on Instagram, 2021 [Right]. | Photo: Instagram/jenniferholland & YouTube/HBO Max
For Gunn's birthday in August 2021, Holland shared three adorable
snaps
of herself and her man. She wrote that the last year had been creatively fulfilling, and the two grew an even stronger and closer bond together.
Gunn seems to be just as smitten with Holland. In a 2015 Facebook to celebrate Holland's birthday, Gunn applauded his girlfriend for her kindness, strength, integrity, and wisdom. He also reflected on the first time he met her:
"For me, meeting Jennifer Holland was like seeing a color I had never seen before."
Besides the appreciation and love Gunn and Holland have for each other, the couple proves they are #CoupleGoals with their successful and exciting working relationship.
They first teamed up when Holland entered the D.C. Universe when she portrayed N.S.A. agent Emilia Harcourt in "The Suicide Squad." Gunn worked alongside her as he was the director.
The in-love couple then teamed up again to film the "Peacemaker," a "The Suicide Squad" spinoff series. It explored the origins of Peacemaker (John Cena), who believes in peace at any cost.
For the eight-episode HBO series, Holland reprised her role as Harcourt, who works with A.R.G.U.S. to monitor the Suicide Squad. In comparison, Gunn wrote all the episodes and leaned his directing skills to some of the episodes.
The rest of the cast includes Robert Patrick, who played the role of Auggie Smith, and Chris Conrad, who took on the part of The Vigilante/Adrian Chase. Vigilante is the alter ego of Chase, a New York City DA, who sought justice after mobsters killed his family.
Besides the D.C. action films and T.V. shows, Holland has appeared in T.V. shows such as "Sun Records," "Rush Hour," "American Horror Story," "Bones," "Cougar Town," "C.S.I. Miami" and "Perception."
Please fill in your e-mail so we can share with you our top stories!