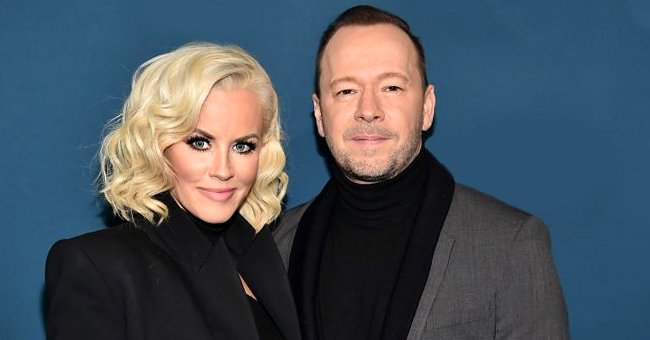 Jenny McCarthy and Donnie Wahlberg | Source: Getty Images
Donnie Wahlberg and Jenny McCarthy's Glamourous Lavish Home Where They Live With Their 3 Kids
Donnie Wahlberg and his heartthrob Jenny McCarthy are one of the most romantic couples in Hollywood, but the best part of their lives is their lavish mansion where they raise their three kids.
Music maestro Donnie Wahlberg and Jenny McCarthy enjoy one of the greatest romances in Hollywood. After having failed relationships, true love seemed far-fetched for the duo.
Wahlberg was a divorced dad of two, while McCarthy was a single mother of one. The couple was not looking for anything special when they met in 2012. However, after meeting again a year later, the singer was sure he had to make a move.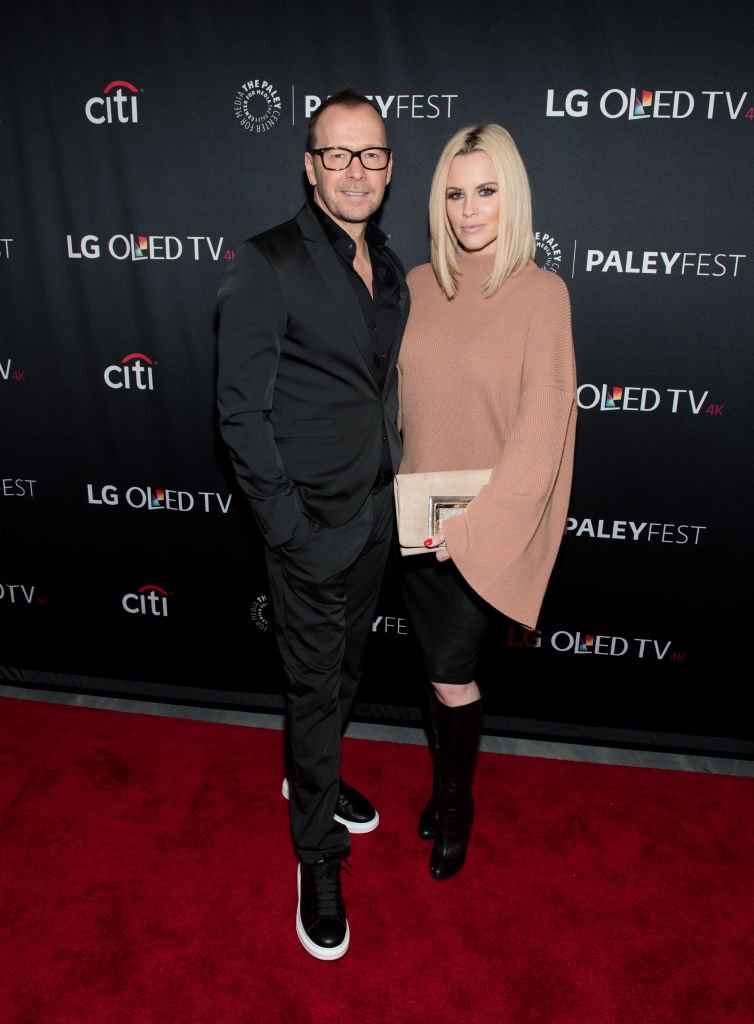 Donnie Wahlberg and Jenny McCarthy attend the "Blue Bloods" screening during PaleyFest NY 2017 on October 16, 2017 in New York City. | Source: Getty Images
McCarthy and Wahlberg married in 2014, and their romance was documented on A&E's reality show "Donnie Loves Jenny," which aired from 2015 to 2016.
Wahlberg gushed about McCarthy being a fantastic mother to his children as the two blended their families. The couple now shares their bliss with their children in their lavish Chicago home, which they describe as a dream home.
They own one of the most exotic celebrity homes in Hollywood. In a chat with "People," Wahlberg remarked that they carved a piece of heaven with their home.
A PERFECT NEST
On television, Wahlberg and his wife McCarthy play fascinating personalities. The "BASEketball" actress is a judge on the hit reality show "The Masked Singer," while Wahlberg plays the rugged but loving Danny Reagan on "Blue Bloods."
Fortunately, they get to return to their colorful home after a tough day at work. The home in Chicago is fully furnished and equipped with top-of-the-line amenities.
The couple's dream home has a swimming pool with a water slide, waterfall, and grotto, as well as a one-hole golf green and a personal nature walk in the backyard.
Over the years, the couple has slowly renovated the five-bedroom home, but the first time they stepped into it, they realized this was the perfect symbol of their love. According to Wahlberg, he was moved to break the bank for the house after seeing the excitement on McCarthy's face.
Mom of three, McCarthy, grew up in the south of Chicago, and although she was not thrilled by the decor in the house, she said it felt magical to nest her family there.
LIVING THE DREAM
The stars, whose lavish wedding took place at St. Charles' Hotel Baker, pay a great price to live in their house and work on their career. The couple has to make the long journey from New York City to Chicago during the week, where they both have their jobs.
Despite the huge demand, the duo believes it works for the best, especially for their younger children: McCarthy's son Evan and Wahlberg's younger son Elijah.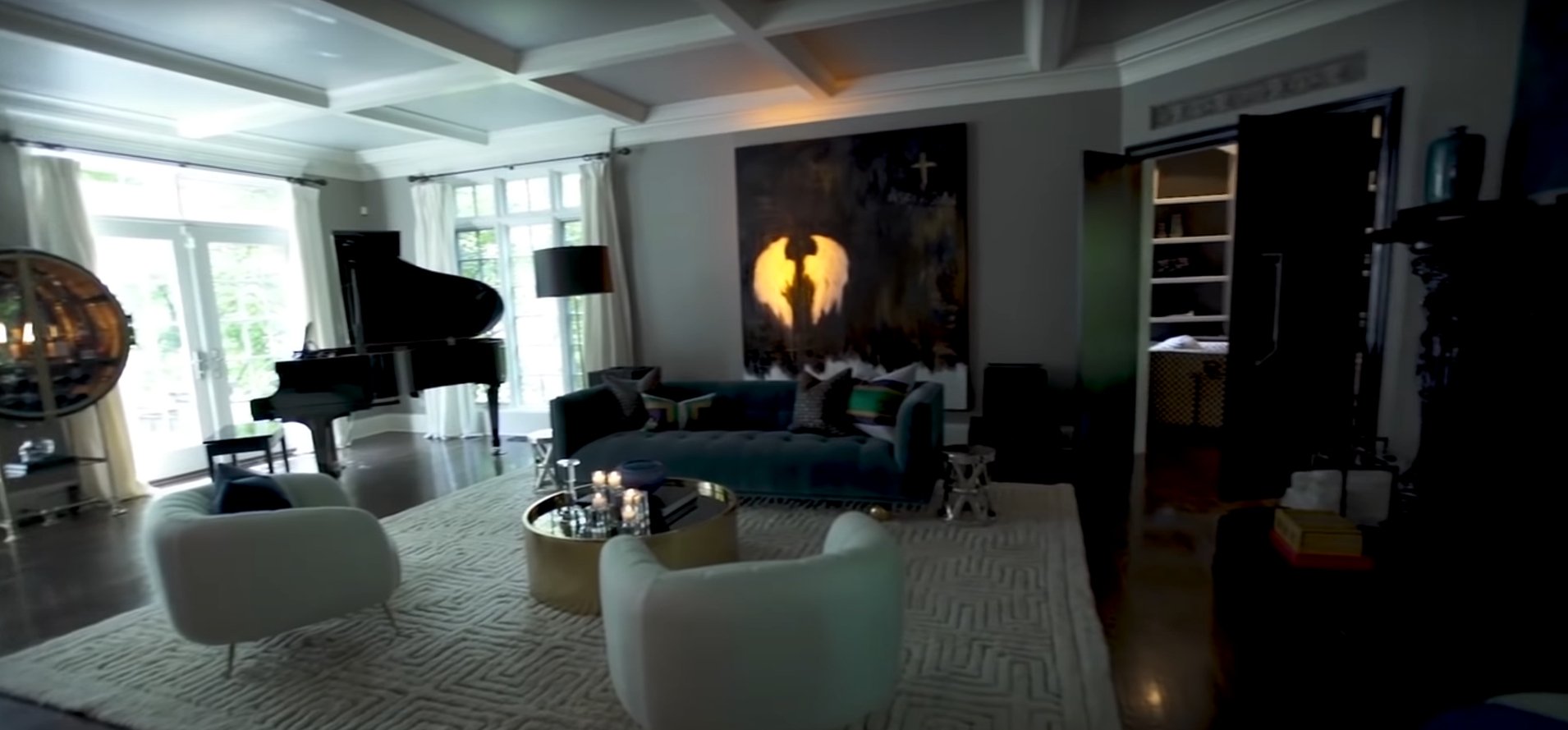 Picture of the interior design of the family room of Wahlberg's and McCarthy's home | Source: YouTube/People
Although it was not an easy start blending into a dual-city life, Wahlberg's various long-running roles helped him manage the hassle that came with living in the quiet area of Chicago and working in the busy New York City.
At first, Wahlberg and McCarthy prioritized their kids and did no major designs on the house. Since they had teenagers with them, the couple waited more than a year to give the place a look they desired.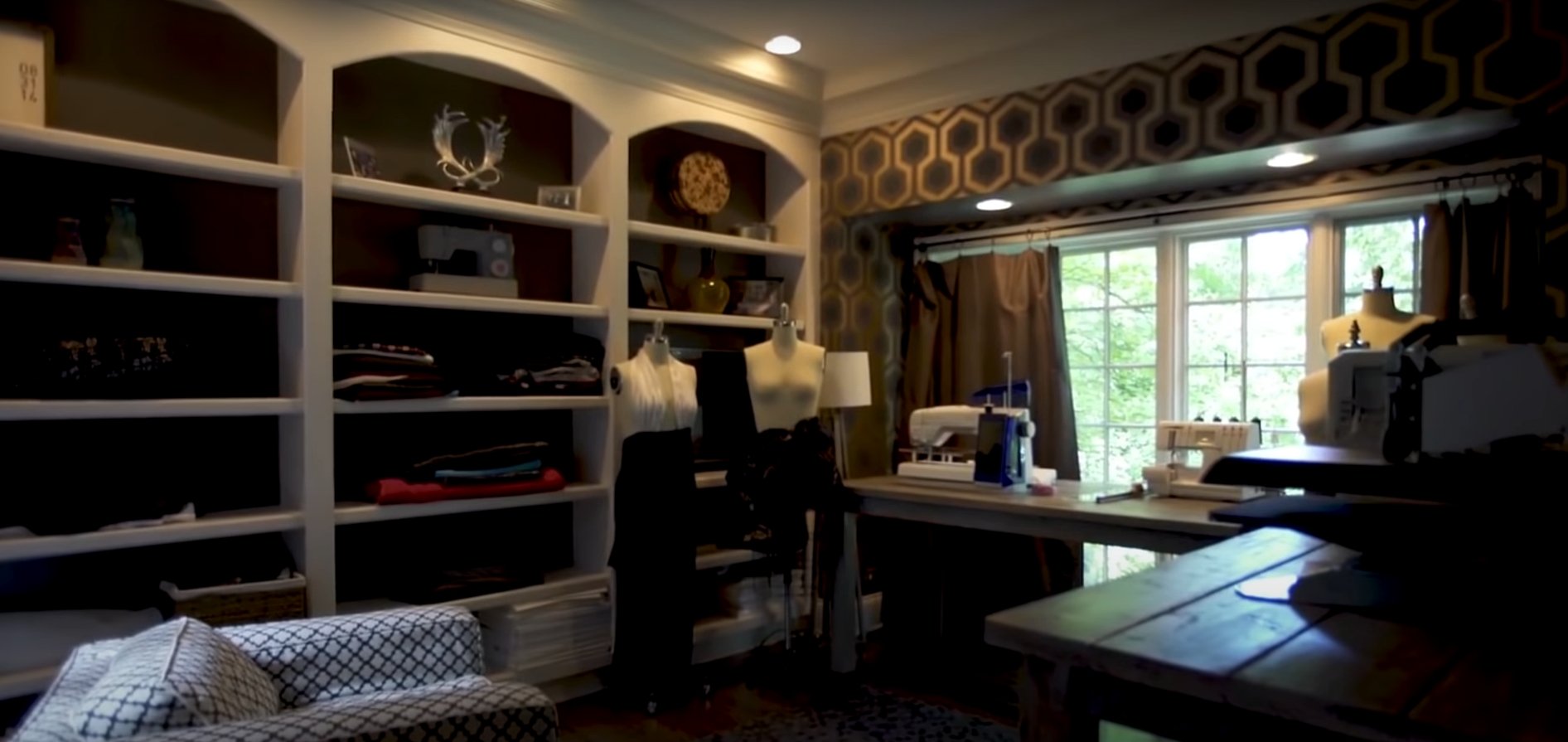 Picture of the interior design of McCarthy's sewing space in hers and Wahlberg's home | Source: YouTube/People
When they decided to make magic in their home, they enlisted Chicago-based designer John Wolf of "Wolf Home Design" to help them develop a look that suited their careers while maintaining stylishness and ease.
Wolf wanted their home to be a genuine reflection of who they truly are, not who they are in front of the camera. Wolf designed the home to capture their laidback personalities when chilling with their kids and four furry babies.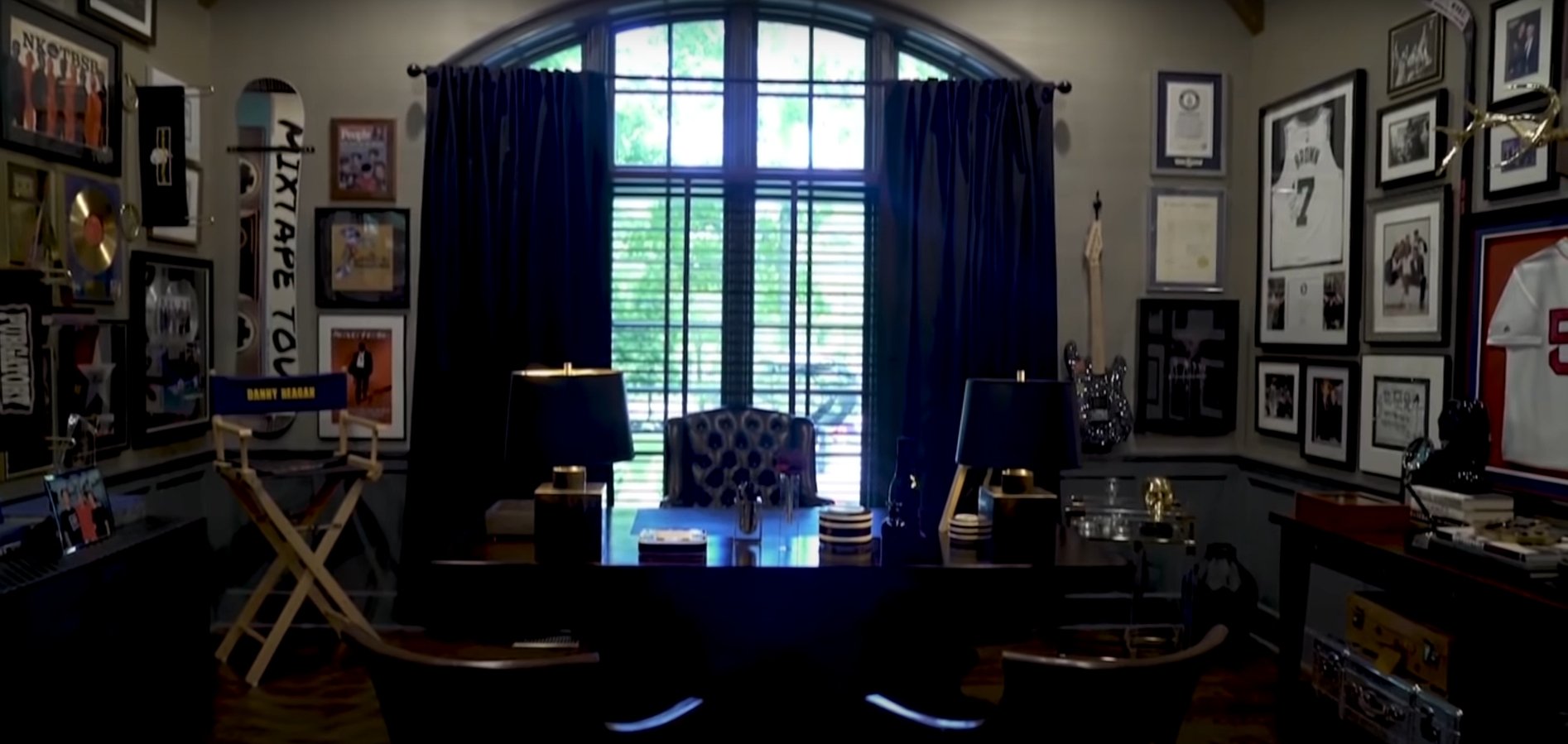 Picture of the interior design Wahlberg's office in his and McCarthy's home | Source: YouTube/People
To begin decorating their home, the couple got a grand piano which they used as a bonding tool. Furthermore, the piano prompted Wahlberg, McCarthy, and Wolf to rethink how they wanted their living room to look.
The trio cooked up spectacular wonder. The family room now includes elegant but comforting sofas and chairs; A dramatic artwork by artist Francine Turk; A black, French-door entrance to McCarthy's sewing space.
The couple lit up other areas like the sitting and sunrooms, formal dining room, Wahlberg's office, a Blondies cocktail-themed bar, and, most recently, the kitchen and breakfast nook.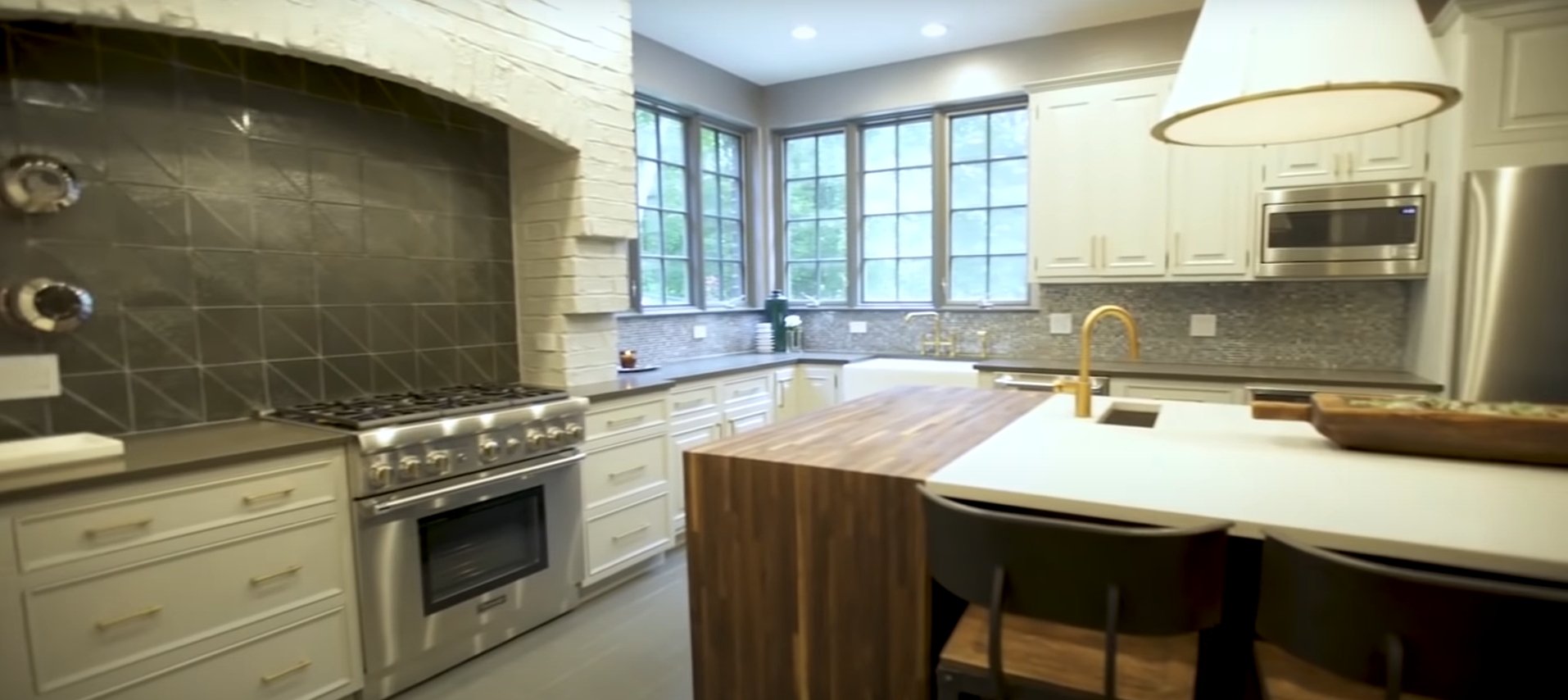 Picture of the interior kitchen design of Wahlberg and McCarthy's home | Source: YouTube/People
LOVE IN PARADISE
Wahlberg and McCarthy marked their 7th-anniversary with a heartfelt tribute on social media. The singer wrote a lengthy message celebrating his better half. He captioned the post,
"To be blessed with a partner whose goal is to make sure that I love myself more and more each day — is to be truly blessed."
The stars are avid social media users. Fans who want a closer glimpse of their house only have to go through their TikTok videos. During the pandemic, McCarthy and her husband shared videos showing fans the different challenges and games they played to keep busy.
The couple shared another hilarious moment when they claimed their house was haunted. Wahlberg posted a video where McCarthy said she heard the piano being played even though no one was in the house. The moment gave users a good chance to laugh and admire their stunning home.
The best part of McCarthy's life is seeing her husband share a close bond with her son in their home. The reality star once remarked that Evans sees Wahlberg as a father figure, and the duo gets along well.
MORE TEENAGERS
However, Wahlberg and McCarthy plan to expand their home with more kids, albeit not biological. The couple does not have kids together but rather co-parent their children from previous relationships.
The duo, avid dog lovers, said they want to fill their house with children from foster homes. They plan to bring in foster kids once their teenage boys leave for college.
Having more kids seems not to be a challenge for the lovebirds, as parenting has exposed them to the task. According to McCarthy, sometimes they host about fifteen teenagers, all their children's friends.
Please fill in your e-mail so we can share with you our top stories!