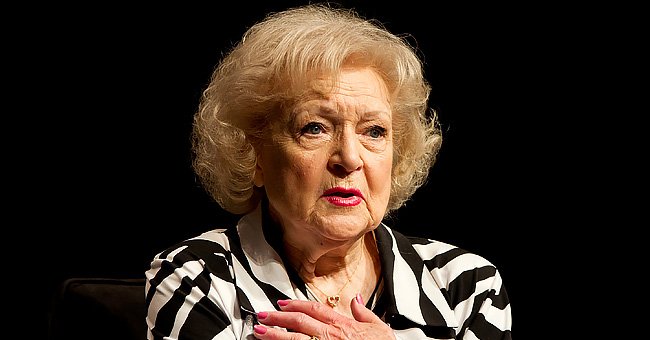 Getty Images
A Fan Wrote Betty White a 'Love' Letter Every Week for More Than a Decade
Betty White accumulated a considerable fanbase during her career, but she once opened up about a fan who wrote her a letter every week for fifteen years in her book "Betty White: In Person."
Late American Actress and Comedian Betty White was a Hollywood legend and animal activist who won many people over with her charming personality.
On-screen, White was phenomenal to watch, and she possessed an impressive personality seasoned with a touch of laughable characters.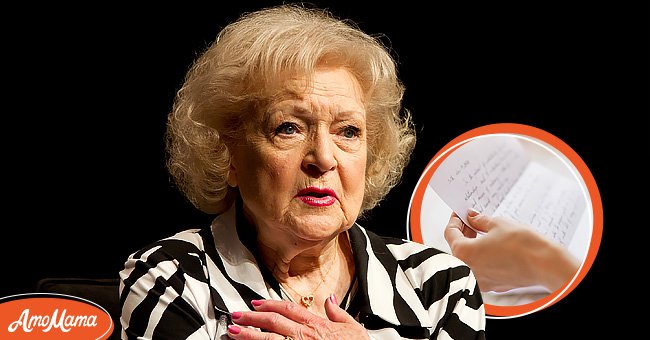 Portrait photo of actress and comedian Betty White. | Photo: Getty Images
She appeared in numerous movies throughout her career that spanned over eight decades, but her role in the 1985 NBC sitcom "Golden Girls" made people stay glued to their screens. In the series that had seven seasons and 180 episodes, White acted as Rose Nylund.
The television star had an enormous fan base, including TV lovers, younger acts, and colleagues. The "Mama Family" actress enjoyed a life filled with amazing memories as a celebrity and a family woman. Let's take a look at the life of the Hollywood icon until her demise last year.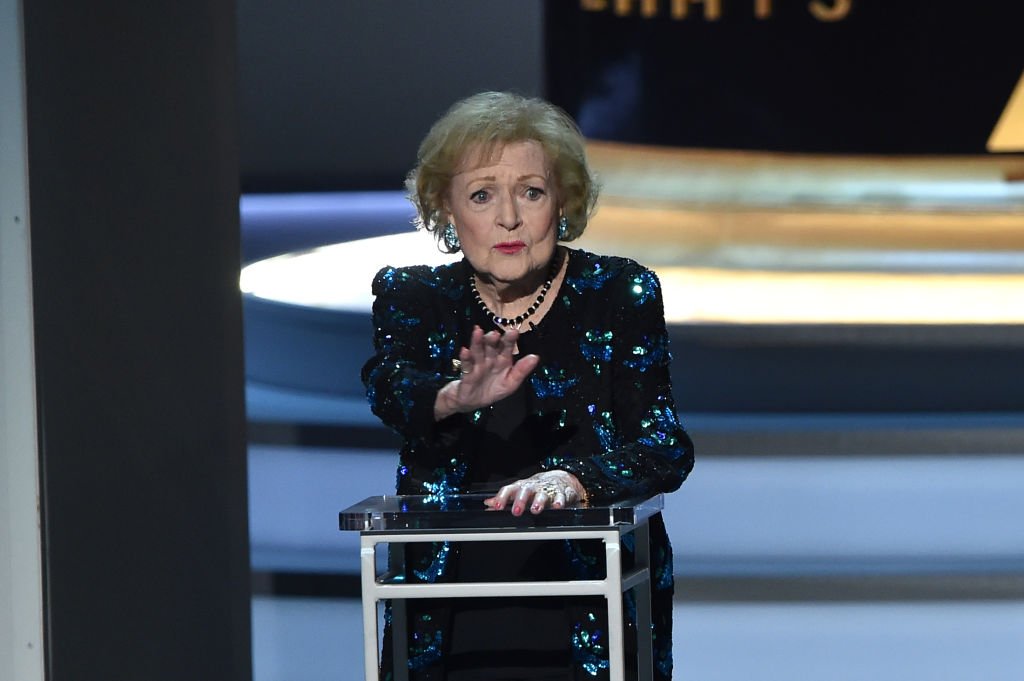 Betty White speaks onstage during the 70th Emmy Awards at the Microsoft Theatre in Los Angeles, California on September 17, 2018. | Photo: Getty Images
BETTY WHITE'S DEATH
On December 31, 2021, millions of White's fans were left in shock as she passed away at 99. The movie star died two and a half weeks before her 100th birthday anniversary celebration.
In a statement to People, the woman's agent and close friend, Jeff Witjas, revealed that she died peacefully in her sleep at home during the early hours of that day. He added:
"Even though Betty was about to be 100, I thought she would live forever. I will miss her terribly, and so will the animal world that she loved so much."
Although White died peacefully in her sleep, a report unveiled that the star suffered a stroke six days before her death. According to her death certificate, she died due to a cerebrovascular accident — poor blood flow to parts of the brain, which results in brain tissue damage.
Even though she was old, White's death was very surprising. Shortly before her demise, the "Golden Girls" star spoke candidly about her excitement at turning 100 years old soon.
She felt very lucky to be in good health and feel so good at that age and said it was "amazing."
CELEBRATING THE ACTRESS
Sadly, she will not celebrate her birthday, but the world will celebrate her legacy. Upon the news of her death, many Hollywood stars penned down their heartfelt tributes.
Ryan Reynolds, Valerie Bertinelli, Andy Cohen, Ellen DeGeneres, George Takei, Lavar Burton, Kathy Griffin, and many others had great things to say.
On January 17, White's hometown, Illinois, is set to remember her with a celebration called "Betty White Day." In addition, the world will see the debut of a movie honoring the 100 years milestone titled "Betty White: 100 Years Young- A Birthday Celebration."
It will feature A-listers like Craig Ferguson, Morgan Freeman, Jimmy Kimmel, Wendy Malick, Jennifer Love Hewitt, Valerie Bertinelli, James Corden, Carol Burnett, Robert Redford, Ryan Reynolds, and others.
WHY DID BETTY WHITE NOT HAVE KIDS?
Apart from her stellar career, White was a lovely family woman. She was married three times. However, none of the marriages yielded any children, which was her choice.
The legendary starlet referenced her successful career as a reason for not having children and revealed she had no regrets about it.
In a 2012 interview with CBS, the late comedian said she was very compulsive about things. White believed that if she had gotten pregnant, her whole focus would be on the child. She was not sure she could handle being a mother and having a career.
However, things changed in 1963 when White married her third husband and became a stepmother to his three children, David, Sarah, and Martha. Speaking to People, she noted that the experience turned out great and she felt blessed to take on such a role.
Sadly, she lost her husband to stomach cancer, but White had the undying love of her millions of fans to keep her going, and even until she died, she was loved. Two days after her demise, Witjas told People that the actress knew that fans loved her. He said:
"Even when she wasn't working, I said, 'Betty, millions of people out there are still asking for you. You're getting your fan letters , I'm getting offers for you."
EVELYN MARTIN'S LETTER
Out of all the love she received, that of a fan, Evelyn Martin appeared to have stood out. In one of her books titled "Betty White: In Person," the actress revealed that Martin wrote her a letter every week for fifteen years.
White said the letter came in every Monday morning and contained one sheet that had writing on both sides. Martin would always stop on the second page and end the note with "Love, Evelyn."
The fan always wrote about herself, friends, and club meetings. Martin lived in Heltonville, Indiana, and for years, White was unaware of her age or physical appearance. But Martin finally sent a picture taken at her 54th birthday celebration.
White explained that even when she moved to New York after her third marriage, the letters never stopped. The actress's husband, Allen, was also interested in Martin and her letters and would ensure that she received a Dellah Robbia wreath every Christmas.
White and her husband were fond of Martin, but they received a shock one Monday morning. Instead of the fan's letter, they received a note from Martin's neighbor revealing that she had passed away in her sleep.
Apart from Martin, White also received many letters from fans, including from a Wisconsin woman, who gave details of her husband, their boat, and pets for over twenty years.
Even though she is dead, the love from fans will not stop flowing. Her life and achievements remain a source of inspiration to several young entertainers.
Please fill in your e-mail so we can share with you our top stories!