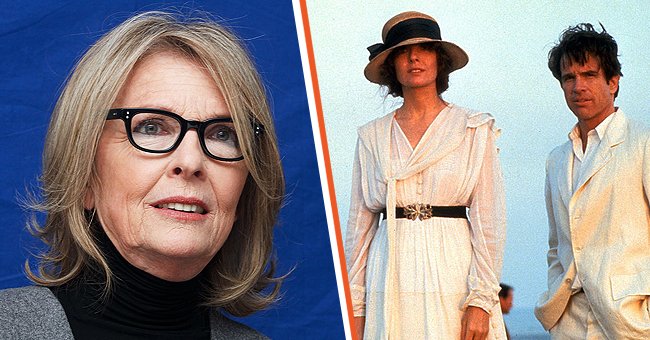 Getty Images
Diane Keaton Refused Warren Beatty's Proposal Yet He Was 'A Dream' & 'Took It Out on Her', Co-star Said
Diane Keaton has never been married and once claimed that she never received any proposals from the men she dated. However, last year, her co-star revealed that the actress was proposed to and turned it down.
Diane Keaton is one of Hollywood's most famous names. She is known for her distinctive personality and fashion style and is a recipient of several awards and honors in her career, which has spanned decades.
The actress has starred in some of the most iconic movies, including "Hampstead," "The Big Wedding," and "The Godfather." Aside from her terrific movie roles and awards, Keaton has made the headlines due to her romantic relationships.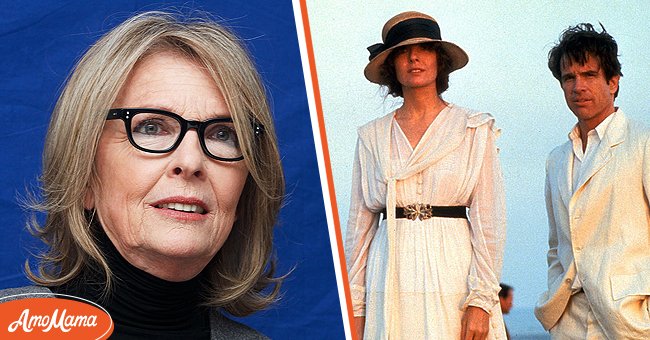 Photo of Diane Keaton at an event. [Left] | Photo of Diane Keaton and her former lover Warren Beatty. [Right] | Photo: Getty Images
She also became involved with some of her co-stars, such as Woody Allen, Warren Beatty, Jack Nicholson, and Al Pacino. Here's more to know about the star's life away from the big screen.
THE CHOICES AND PERSONAL TRUTH
While many fans believe that Keaton's love life is as glamorous as her career, the fact remains that the actress has faced her fair share of struggles when it comes to romance.
In 2019, the "The Godfather" star left the world in awe after making a shocking revelation about her dating life. The Oscar award-winning actress revealed to Instyle magazine that at the time, she had not been on a date for about 35 years, despite having multiple male friends.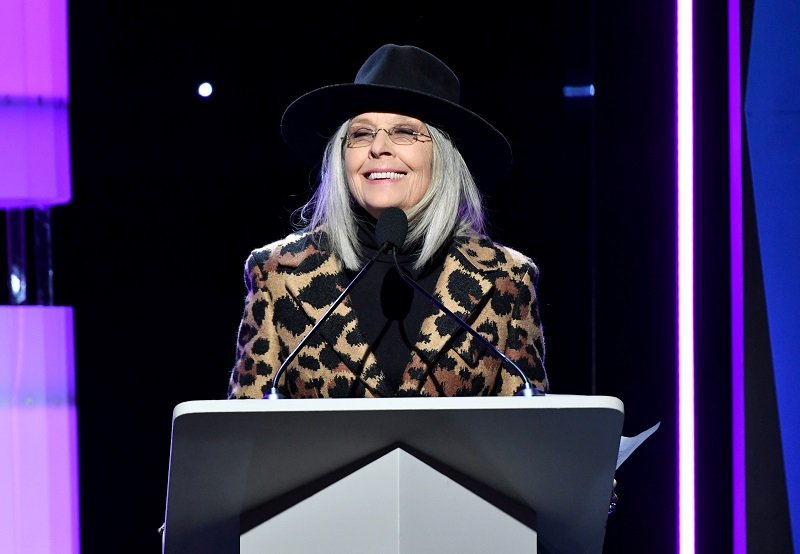 Diane Keaton on February 01, 2020 in Beverly Hills, California. | Photo: Getty Images
Besides not being on a date for that number of years, Keaton has never been married. However, she is a doting mother to two children — Dexter and Duke. On June 12, 2021, Dexter tied the knot with her husband, Jordan White, and Keaton was very thrilled about the occasion.
According to an exclusive insider, the mother of two was very proud to witness her daughter's marriage. Walking Dexter down the aisle had been one of her greatest wishes.
Above all, she was grateful that her daughter found the perfect man with whom to spend forever. Although Keaton is proud to be the mother of a married woman, she does not believe in society's expectations for every woman to get married.
In fact, she has spoken against it many times, and in a question and answer segment of an interview, she revealed why she is unmarried.
The actress explained that her mother's experiences may have fueled her decision to stay unmarried. Keaton said she watched her mom focus on family and forego her dreams. She also added:
"I didn't want to give up my independence. By the way, no one has ever asked me to marry them, either."
All the men in Keaton's life came at certain moments. Woody, in her twenties, Beatty, in her thirties. As for Al Pacino, she met him in her late thirties/early forties. When Keaton and Al Pacino began to date, the former said she was head over heels in love with the actor.
However, their relationship was short-lived because Al Pacino would not commit to marriage. They went their separate ways after Keaton's marriage ultimatum.
Apart from Beatty and Al Pacino, Keaton's relationship with Woody Allen also made the rounds.
Diane Keaton acted as Warren Beatty's lover in the 1981 movie "Reds." The pair carried on with an off-screen romance, though it did not last.
However, years after the film, she still gushes over Beatty, who she describes as beautiful, gorgeous, and sexy. During a 2016 interview with Variety, Keaton narrated her feelings towards Beatty the first time she saw him. The actress said:
"The first time I saw Warren was in 'Splendor in the Grass' in 1961. I mean, come on! He was, I mean, to die for. A Dream. I mean, 'Bonnie and Clyde?' Come on."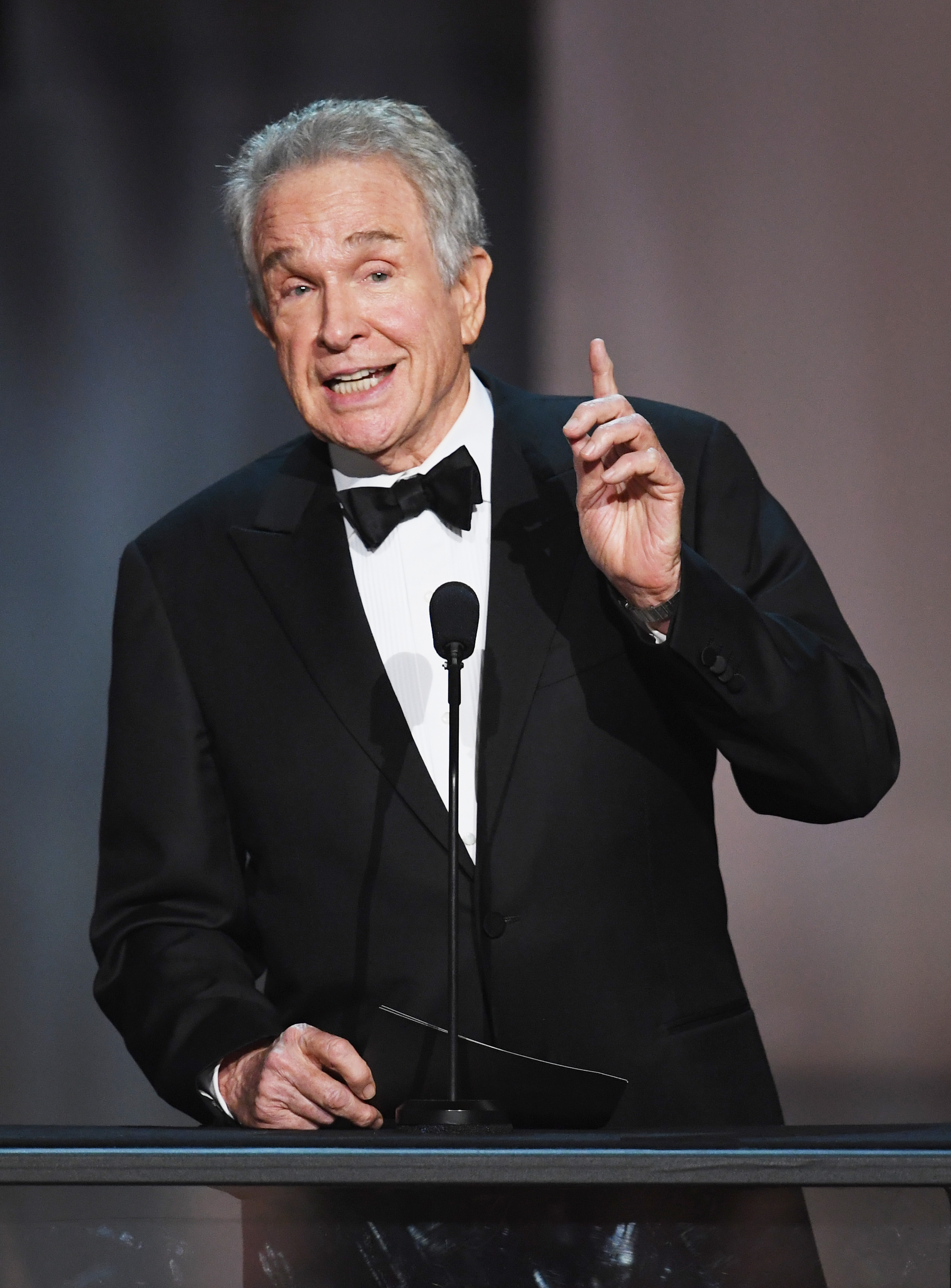 Warren Beatty onstage during the 90th Annual Academy Awards at the Dolby Theatre at Hollywood & Highland Center on March 4, 2018. | Photo: Getty Images
The pair eventually started dating, and it was like a match made in heaven. Keaton said Beatty was a brilliant character. According to her, he was complex and, at the same time, charming. Sadly, in no distant time, the relationship ended.
Irrespective of their differences, Beatty and Keaton remained friends. The former told People that he loved the actress. He said Keaton was a combination of integrity, humor, beauty, intelligence, and fairness. Above all, she had a brilliant comedic sense.
Several years after the relationship ended, new findings of Keaton and Beatty's romance came to light. Keaton previously revealed that none of the men she dated popped the question.
However, actress Miriam Margolyes noted that Keaton got a marriage proposal from Beatty. Last year, Margolyes narrated an incident while filming "Reds."
She explained that on the set, she watched Beatty make Keaton, who acted as Louise Bryant, reshoot a scene about 50 times, despite doing it perfectly the first time. She said Beatty's attitude towards Keaton resulted from an issue during their relationship. Margolyes said:
"Diane had refused his marriage proposal, and he took it out on her."
Seeing the treatment dished out to Keaton, Margolyes could not stand it and mooned at Beatty. The star mentioned that mooning was a powerful tool. She recalled the surprised look Beatty wore on his face after her reaction.
Margolyes said whenever she remembered it, she laughed. The actress believed she had no regret for her actions, and Beatty "completely deserved it."
DIANE KEATON AND WOODY ALLEN
Apart from Beatty and Al Pacino, Keaton's relationship with Woody Allen also made the news. The actress's career took a turn for the better when she worked with Allen.
The co-stars featured in eight movies, including "Manhattan," "Radio Days," and "Play It Again Sam." Not only did movies bring them together, but they enjoyed a sweet romance.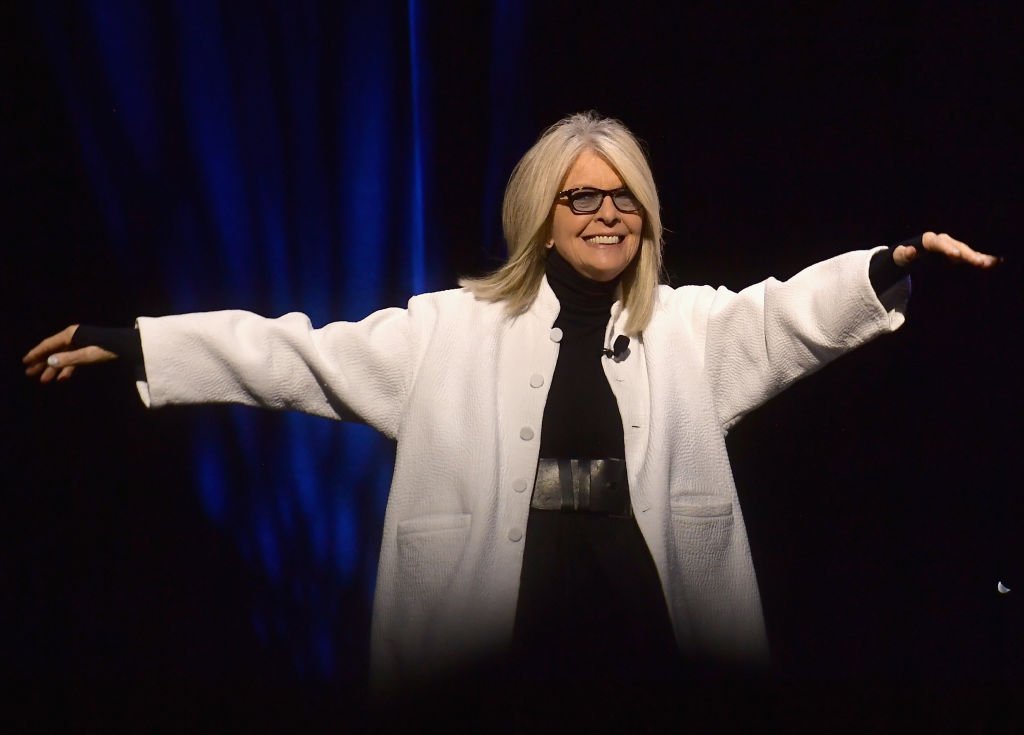 Diane Keaton speaks onstage at CinemaCon 2019 The State of the Industry and STXfilms Presentation, April 2019. | Photo: Getty Images
The pair withstood the most challenging situations together. One of such times was when Allen was accused of sexually abusing his adopted daughter. Keaton was one of the few who stood by him.
Keaton and Allen may not be together anymore, but they still share a great friendship. The same can also be said about the actress and her other exes. At 76, Keaton lives her best life and has all the love she can get from family, friends, and fans.
Please fill in your e-mail so we can share with you our top stories!