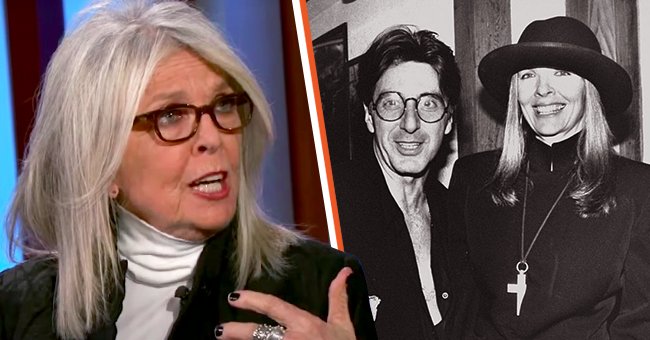 Getty Images youtube.com/Jimmy Kimmel Live
Diane Keaton Was 'Mad' for Al Pacino before Her Relationship Ultimatum Ended It All for Them
Diane Keaton and Al Pacino were lovers but did not eventually marry because he could not meet her relationship ultimatum. Find out about their love story.
Diane Keaton and Al Pacino are two of Hollywood's most famous names. Keaton is known for her distinctive personality and fashion style and is a recipient of several awards and honors in her career.
Meanwhile, Al Pacino is also a recipient of numerous accolades and has starred in some of the most iconic movies ever, including "The Godfather," "The Devil's Advocate," and "Scarface," in which he played Tony Montana.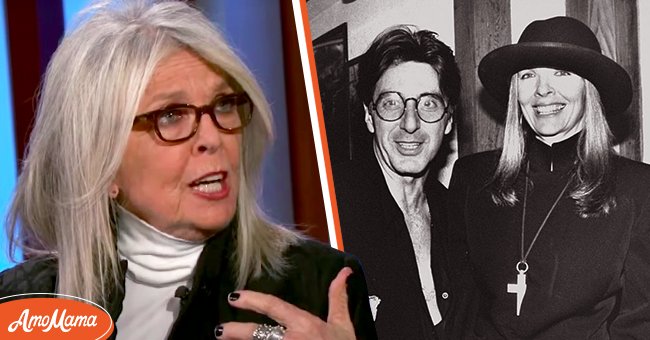 Diane Keaton speaking in an interview with Jimmy Kimmel Live. [Left] | Diane Keaton and Al Pacino pose together for a photo. [Right] | Photo: Getty Images youtube.com/Jimmy Kimmel Live
Al Pacino and Keaton have something in common: they are big Hollywood stars with incredible achievements in their career. However, there is another thing the pair share in common — they were once lovers.
Keaton and Al Pacino met on the set of "The Godfather," which spanned three mini-epics and almost two decades. The pair had an on-again, off-again relationship.
For a long time, Keaton dated Hollywood cocksman Warren Beatty as well as Woody Allen. But in the late 1980s, she was back with Al Pacino.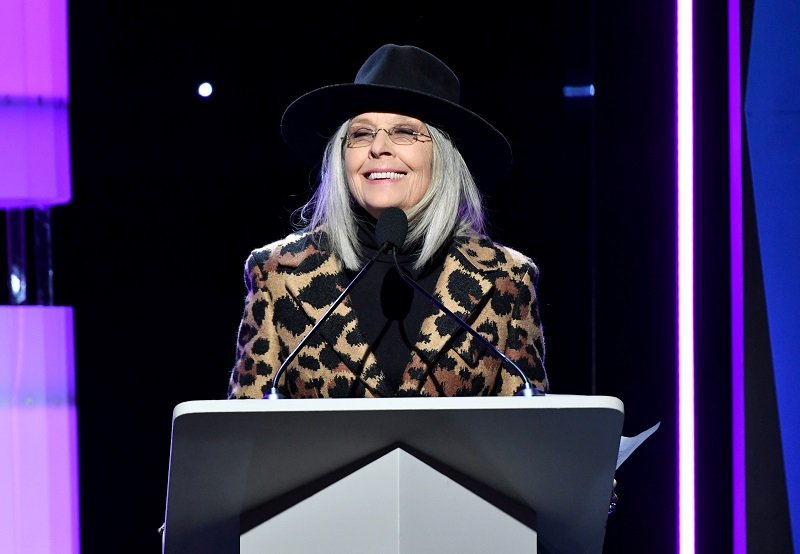 Diane Keaton on February 01, 2020 in Beverly Hills, California. | Photo: Getty Images
While filming "The Godfather III," the pair shared a villa in Rome. Al Pacino's friends and associates thought he would finally marry Keaton. However, that was not to be.
The lovebirds broke up once again on the set of "The Godfather III," with Harlan Lebo writing in "The Godfather Legacy" that the situation between them reached a crisis point while they were in Italy.
Their relationship strained as the weeks progressed during their stay in Rome. There are reports that Keaton had already miscarried Al Pacino's baby and wanted another child.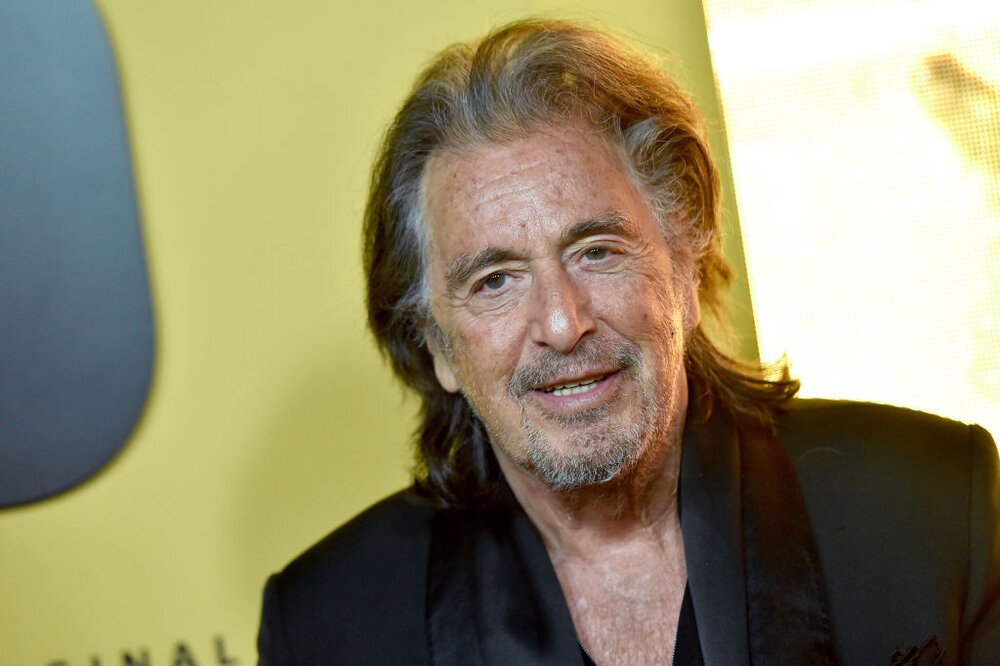 Al Pacino attending the premiere of Amazon Prime Video's "Hunters" at DGA Theater in Los Angeles, California, in February 2020. | Photo: Getty Images
In addition to wanting another child, she also wanted marriage and stability. However, the actor could not offer either of those, and their relationship ended.
In a 2017 interview with People, Keaton opened up about her relationship with Al Pacino, Allen, and Beatty and showed she had fond memories of her "many loves."
She revealed she fell hard for Beatty, her co-star, and director in the 1981 film "Reds." She described him as a brilliant character, adding that he was very complex and charming and should have made more movies.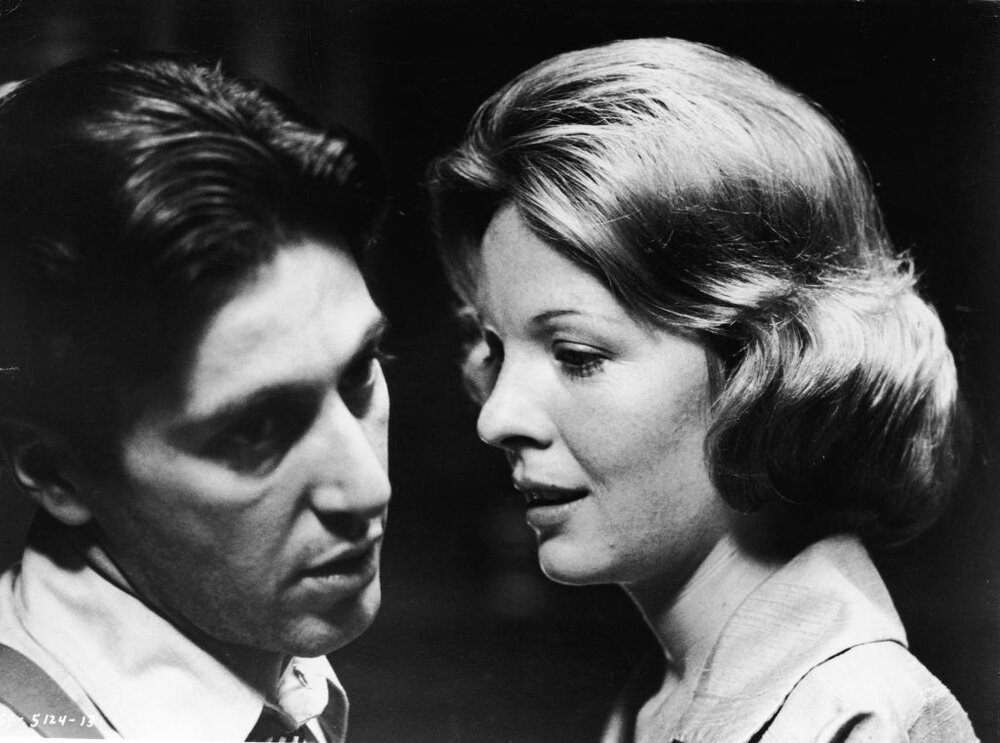 Al Pacino and Diane Keaton in a scene from "The Godfather" by filmmaker Francis Ford Coppola and released1972. | Photo: Getty Images
Keaton also described Allen as a hilarious person she adored. She revealed their relationship influenced his writing of the movie "Annie Hall," which he did not believe would work out. However, she knew it was a great script.
Keaton revealed she had a crush on Al Pacino when they worked together on "The Godfather" in 1971 and became mad for him once they became a couple. She described him as a charming, hilarious, nonstop talker and added:
"There was an aspect of him that was like a lost orphan, like this kind of crazy idiot savant. And oh, gorgeous!"
She also said she gave him an ultimatum when he would not commit to marriage. But that eventually caused their relationship's end. Keaton admitted, "I worked hard on that one. I went about it in not a perfect way."
Despite being involved with some of Hollywood's most famous names, Keaton never tied the knot and has remained single to this day.
Al Pacino added that whenever he thinks about the law and marriage, he usually asks himself why the cops get involved.
During an interview, she revealed her relationships with Al Pacino, Beatty, and Allen failed because she did not have managerial skills. She explained that the trio had to be bossed around, and she was not a manager and did not have many nurturing skills.
In 2014, the Oscar winner spoke to People about why she never settled down with a man. She said not marrying is not the worst tragedy but wished she had bought herself a man. She added:
"A good man who would be a great father, I really do. I think it's a better way to go."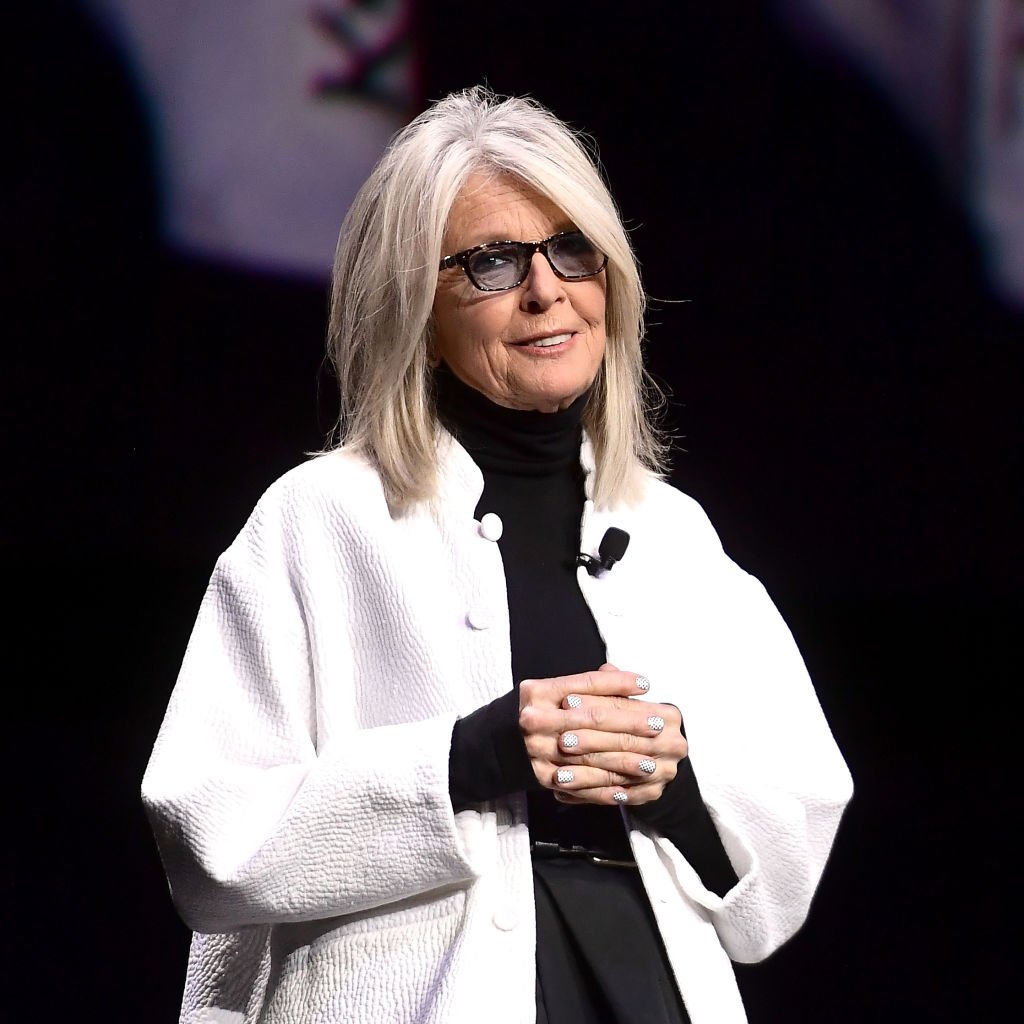 Diane Keaton speaks onstage at The Colosseum at Caesars Palace during CinemaCon, the official convention of the National Association of Theatre Owners, on April 2, 2019. | Photo: Getty Images
When asked what stopped her from getting married, Keaton admitted she was not practical. She added: "I had some insane idea that I had to be 'in love.' Now I see what it really takes: real consideration that you're a good team together."
Keaton confessed that Al Pacino was the man she most wanted to make things work with, but he was even less inclined to be realistic with her.
The actress said while dating Al Pacino; she was at the cusp of being very old. She said she did not think he was that interested and suggested a long-term happy marriage would have been difficult for him.
Like Keaton, Al Pacino has never been married, which is another thing they have in common. However, despite being unmarried, the former lovers, who remain friends, have children.
Keaton is a mother of two adopted children: daughter Dexter and son Duke. She is a proud mom of her kids and once said motherhood has completely changed her and is the most completely humbling experience she has ever had.
Al Pacino is also a father of three children, daughter Julie and twins, son Anton James, and daughter Olivia Rose. He shares Julie with acting coach Jan Tarrant, while he shares his twins with actress Beverly D'Angelo.
The legendary actor dated D'Angelo from 1996 to 2003. He also dated actress Lucila Polak from 2008 to 2018. They never tied the knot, but Polak's daughter Camila Morrone refers to him as her stepfather.
Al Pacino remains one of Hollywood's greatest stars. Despite being 81 today, he still possesses his charm, brooding Italian looks, and irresistible allure.
It is quite incredible that he has never been married. When he was asked why he never proposed in the past, he described marriage as a state of mind and not a contract.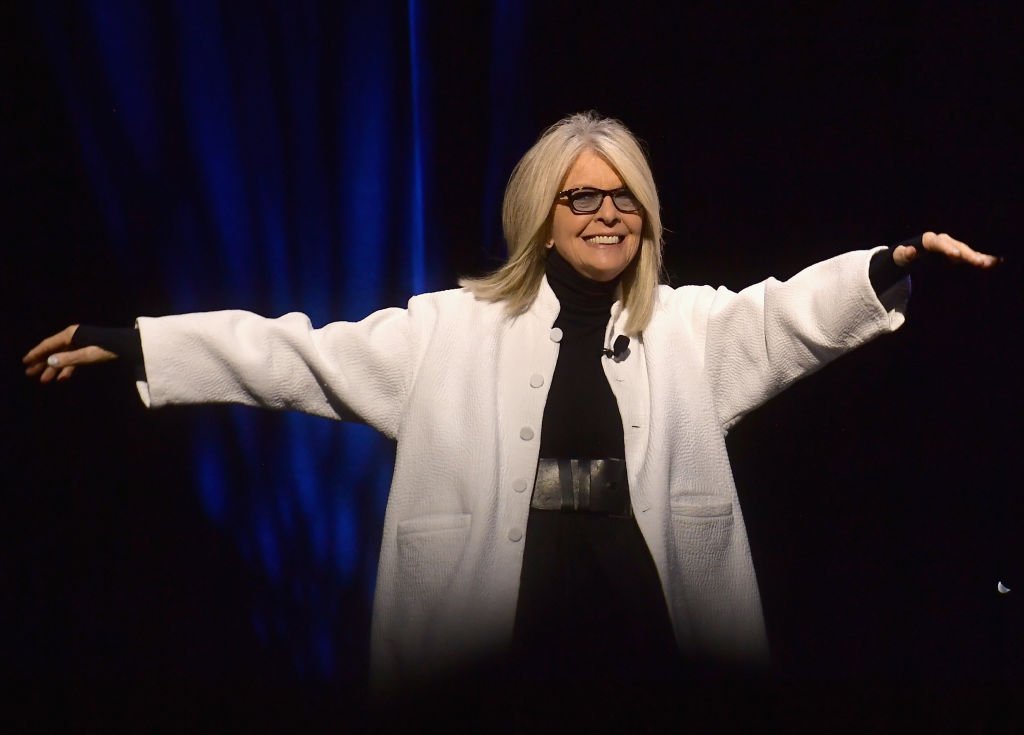 Diane Keaton speaks onstage at CinemaCon 2019 The State of the Industry and STXfilms Presentation, April 2019. | Photo: Getty Images
Al Pacino added that he usually asks himself why the cops get involved whenever he thinks about the law and marriage.
Keaton and Al Pacino looked like the perfect couple but never ended up together. However, it is excellent that despite never marrying, they live fulfilled lives, have great kids, and go down as Hollywood legends.
Please fill in your e-mail so we can share with you our top stories!