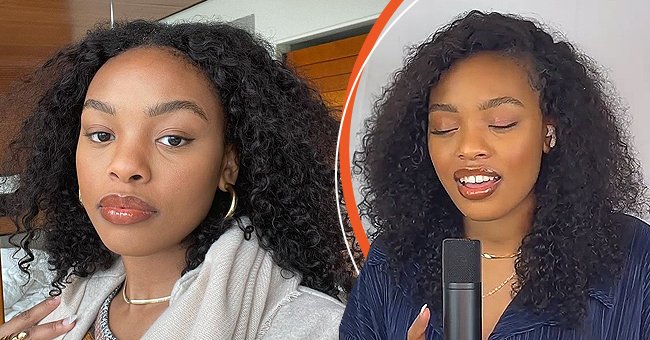 Instagram.com/alanakaybright
Alana Bright Who Made Her Acting Debut in 'Our Kind of People' Reveals Musical Talents in a New Video
Alana Bright debuted her career on the big silver screens playing Nikki Vaughn on the Fox drama television series "Our Kind Of People." However, her prowess runs across many fields, as proved by her latest video.
In a recent video on Instagram, Alana Bright mesmerized her fans after showcasing her musical talent. The actress sang a beautiful song in the video as she harmonized in an unmatched voice.
The star has not only mastered the art of acting but appears to have a gift for singing, as she appeared to have an easy time hitting the high notes.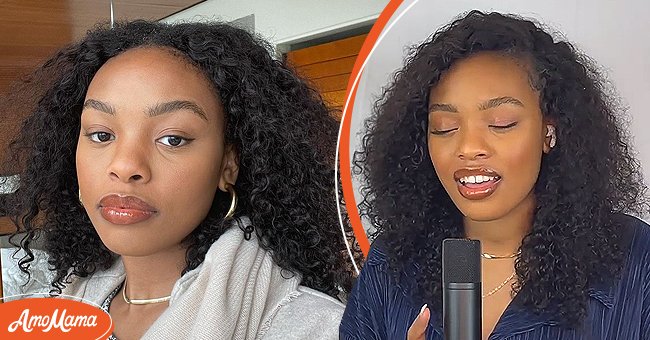 Photos of "Our Kind Of People" actress Alana Bright | Source: Instagram.com/alanakaybright
Fans reacted to the video congratulating her on her beautiful voice, while some wondered why she'd hidden it for so long. Others seemed surprised that Bright could sing that well. One fan commented saying:
"Wow, you have an amazing voice!"
MAKING HER ONSCREEN DEBUT
Bright made her movie debut in "Our Kind Of People," playing Nikki Vaughn, protagonist Angela Vaughn's daughter. Nikki, 17, has a knack for spoken word poetry and is a passionate artist.
She portrays an unmatched sense of security in her identity and stands up for her beliefs. She is, however, shaken by the recent death of her grandmother, which sends her spiraling.
Nevertheless, forming new relationships in Oak Bluffs helps her get back on her path again.
Set in Oak Bluffs on Martha's Vineyard, the plot also follows the life of Angela, a single mom that set out to claim back her family name and change the world with her hair care line.
The revolutionary beauty line seeks to highlight the natural beauty of Black women. But despite being strong-willed and resilient, her world almost falls apart after discovering a dark secret about her mother's past.
The show is inspired by "Our Kind Of People: Inside America's Black Upper Class," a book by Lawrence Otis Graham. The cast includes Morris Chestnut, Yaya DaCosta, Lance Gross, and Joe Morton, making the show a must-watch.
LOOKING CUTE COZYING UP WITH BEAU
While Bright's life remains majorly private, the actress appears to be in a relationship. Her Instagram photos give her fans a glimpse of the man that stole her heart.
One such photo shows the actress staring at the camera as her beau plants an adorable kiss on her cheek.
The cute couple seems to be grabbing lunch based on the photo of a delicious-looking meal on the table. In another shot, Bright and her date sit close to each other as they both smile at the camera.
Please fill in your e-mail so we can share with you our top stories!