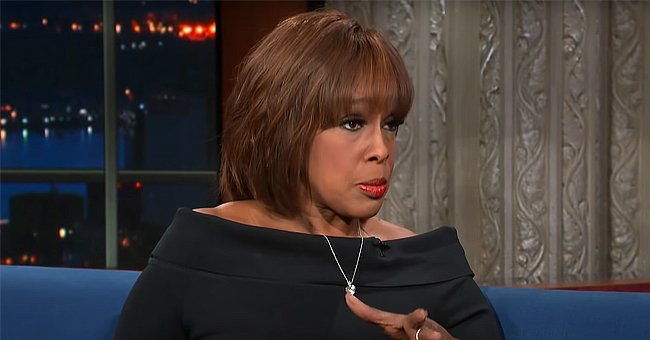 Gayle King | Source: Getty Images
Gayle King Remains Single since Husband Betrayed Her with a Friend Who 'Never Really Liked' Her
American TV star Gayle King is notorious for living a private life; however, the presenter once opened up about why she remained single following the demise of her first marriage.
Aside from being Oprah Winfrey's best friend, Gayle King is also an established anchor and one of the most prolific black people in the entertainment world. Her career is filled with several high moments and awards that stand her out as a gem.
However, King prefers to stay silent on her personal life despite her popularity and fame. Very little is known about her relationships except for the few times she was generous enough to share.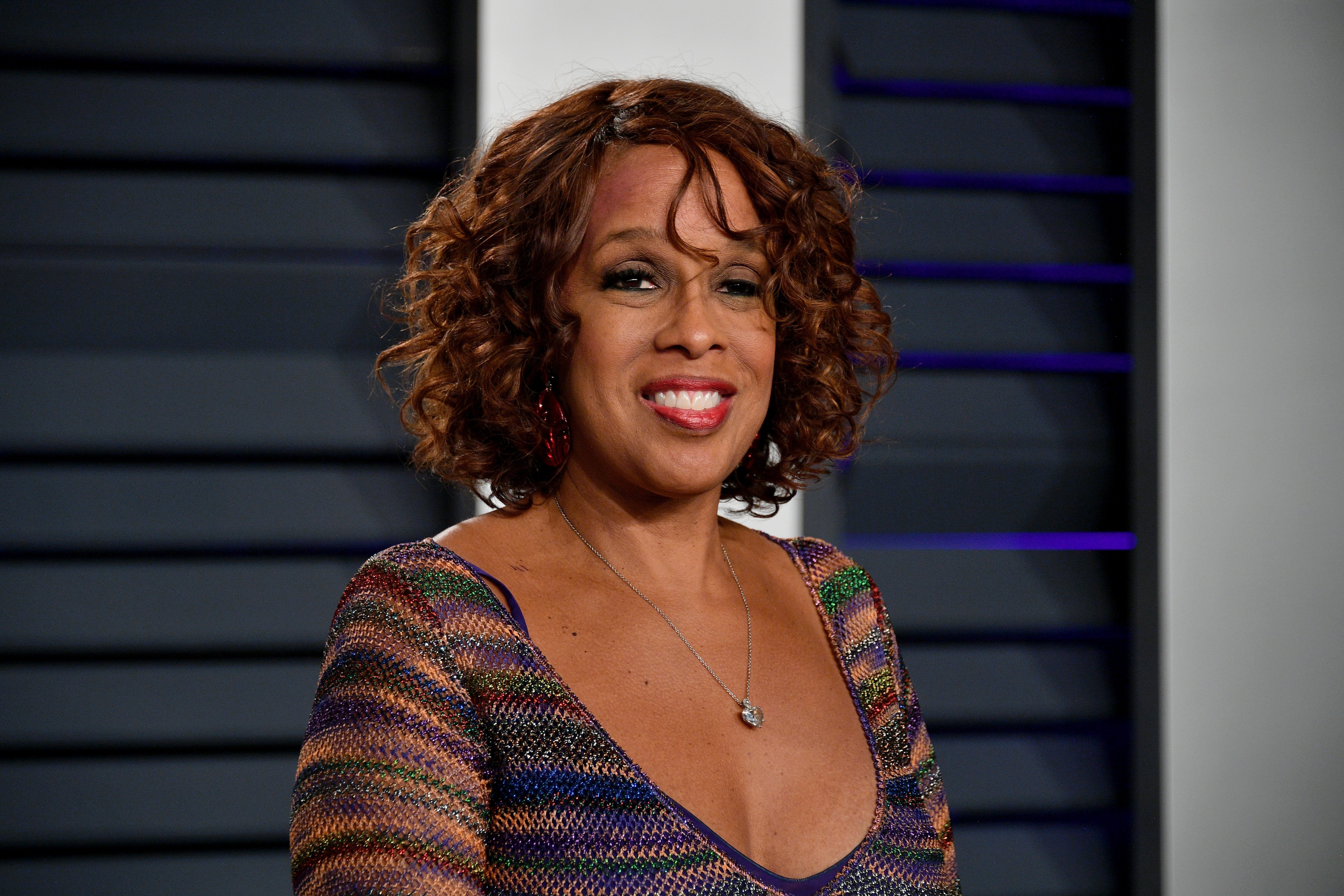 Gayle King at the 2019 Vanity Fair Oscar Party on February 24, 2019 | Source: Getty Images
King was married to William Bumpus in 1982, but the marriage only lasted a few years and ended in 1993. Since then, the University of Maryland alum has refused to walk down the aisle and chose to stay single.
Married to a Cheat
King and her ex-husband, Bumpus, shared two children. However, King remained silent about why they separated their little family following their divorce.
In 2006 King told Will Smith, who made an appearance on her "XM Satellite Radio Show," that she left Bumpus because he was cheating. The show host said she had gotten counseling and was healed of any ill-feeling; however, it took some time before she gave deeper detail into what happened.
During a 2016 interview with "Vanity Fair," King was asked who she despised most in the world, and the media icon joked that she was not a fan of the woman she caught naked with her ex-husband. The respected journalist revealed that she had walked in on Bumpus and his mistress having sex.
The alleged lady was said to be King's close friend, and the cheating episode got the 68-year-old worried about opening up her life to strangers. According to King, when she confronted the said friend, she was stunned by her cold response.
King said her friend never showed remorse for the betrayal and claimed she never liked the "CBS" anchor. King felt no bitterness toward her ex-husband or his then-mistress despite it all.
Her best friend, Winfrey, later remarked that the incident must have scarred King, but the TV star argued that she had long healed from it and had moved past the event. Despite claiming to be healed, King continues to talk about her ex.
Bumpus Apologizes
Following her revelation, Bumpus issued a public apology where he admitted his wrong, noting that they were a product of bad choices. Bumpus stated that his treatment of the TV star had haunted him.
Bumpus also reserved some praise for his ex-wife, adding that he had nothing but respect for King, who he said conducted herself with grace and respect. According to Bumpus, King prioritized their family regardless of their rift.
Oprah Saw the End
According to media mogul Winfrey, she did not feel King's 1982 marriage to Bumpus would work. The duo did not seem to have the joy of a compatible couple which made her doubt they would work.
King also covered the royal wedding of Prince Harry and Meghan Markle and was a part of the CBS News election night coverage for several years.
Winfrey said she opted to remain quiet about her thoughts because she felt it was not in her place to point it out. She also thought her feelings would have been regarded as mere jealousy.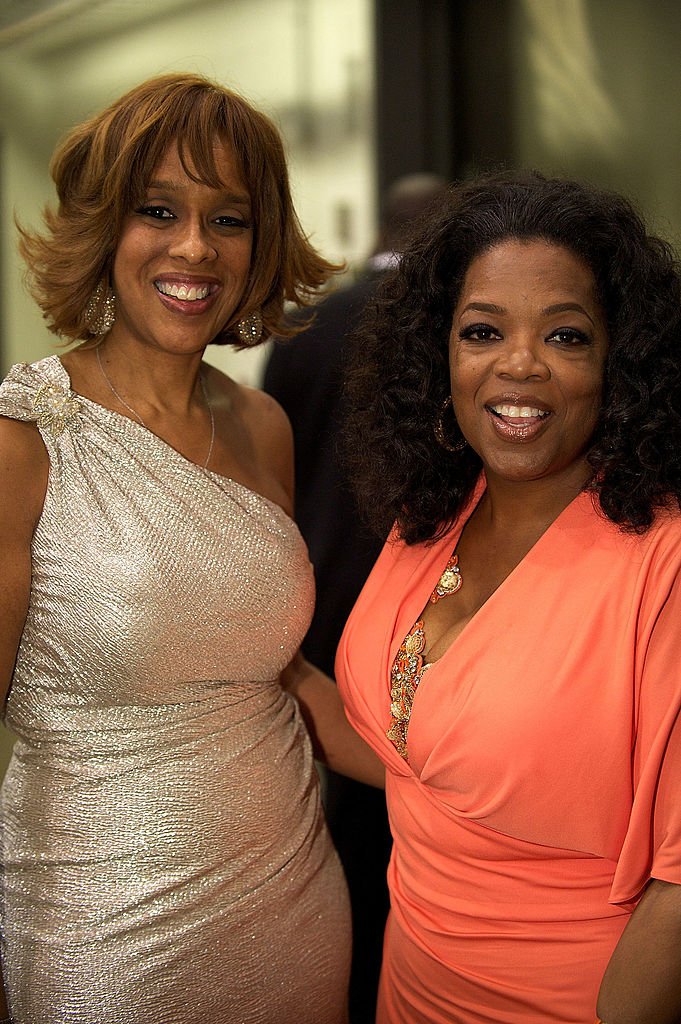 Gayle King and Oprah Winfrey at the 35th Anniversary Celebration for Bishop Thomas Dexter "T.D." Jakes, Sr. on June 8, 2012, in Texas | Source: Getty Images
Winfrey and King have been friends since they were 21 and 22. The duo met in the early days of their career and have one of the strongest friendships in Hollywood.
The talk show presenter, Winfrey, emphasized that one of the reasons she and King have such a strong connection is that they have always desired the best for each other.
Another beautiful quality about their friendship, according to the "Color Purple" star, is that neither of them feels threatened when the other wants to bring in a new acquaintance. Winfrey once described King as secure enough in their friendship.
Their friendship has sometimes been mistaken for a romantic relationship, but King and Winfrey quickly dismissed such claims, branding them ignorant.
Is King Dating?
Not much is known about King's love life, although she once admitted to slipping in and out of online dating sites. The long-time show host confessed that she would prefer to join an online dating site discreetly in a chat with Drew Barrymore.
However, when it comes to meeting new folks, King prefers it to be through a mutual friend or meeting the person at a function rather than hooking up with a stranger.
King has spent more than four decades working in entertainment. King began her career as a television news anchor at different stations before joining CBS affiliate WFSB-TV in Hartford, Connecticut, where she stayed for the next 18 years.
A Fulfilling Career
Besides hosting shows, King has also appeared in films and on television.
The mother of two has worked on several television specials and documentaries such as "An Evening of Stars: Tribute to Quincy Jones," "Building a Dream: The Oprah Winfrey Leadership Academy," "Global Citizen Festival," and "Princess Diana: Her Life, Her Death, the Truth."
King also covered the royal wedding of Prince Harry and Meghan Markle and was a part of the CBS News election night coverage for several years, including the fiercely contested 2020 election.
In addition to her career-high moments, the 68-year-old has performed numerous high-profile interviews with notable personalities from various fields.
Some of the notable names she has interviewed include former US President Barack Obama, singer-songwriter Taylor Swift, stand-up comedian Dave Chappelle, actor Dylan Farrow, and entrepreneur Elon Musk.
King's career has been well recognized. She has received multiple honors for her work, including the coveted Emmy Awards. In 2019, she was named on Time Magazine's annual list of the 100 most influential people.
Please fill in your e-mail so we can share with you our top stories!